More than 16 million Australians will vote in the 2019 federal election. Kids News answers 10 common questions
On May 18 more than 16 million Australians will vote in the 2019 federal election. We've compiled the answers to 10 of the most common questions about what happens and why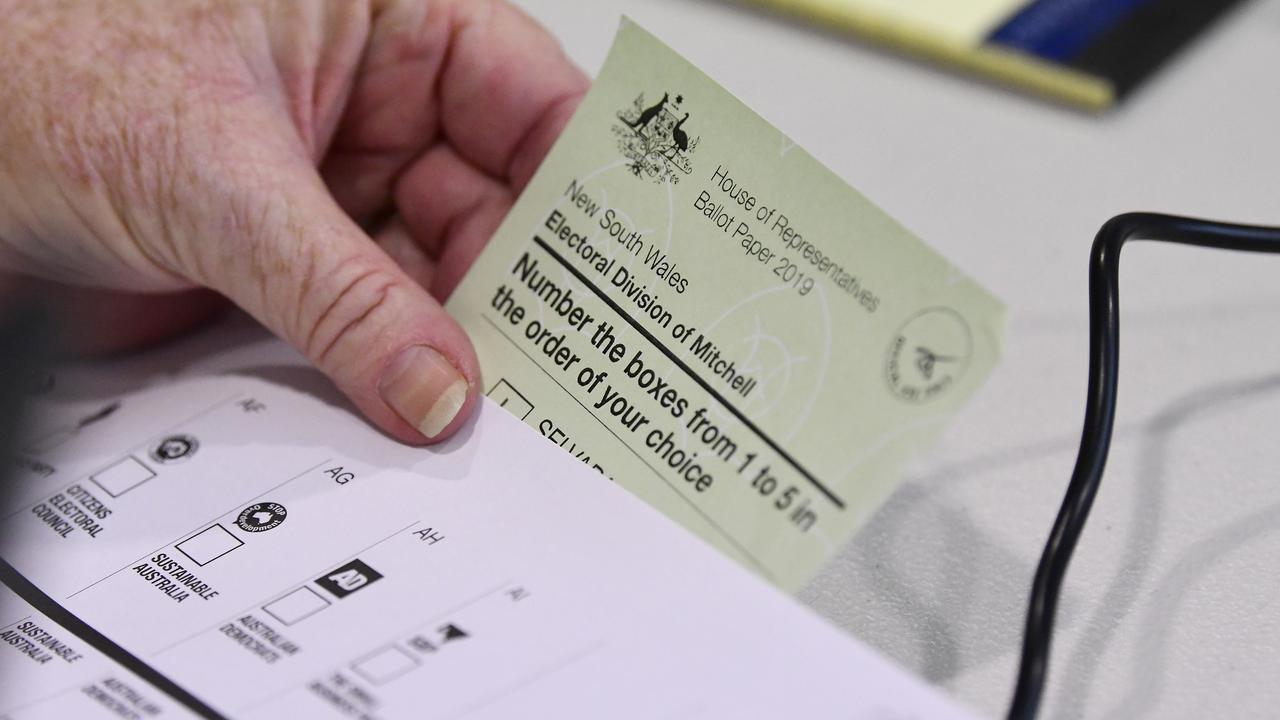 Voters in the 2019 federal election will get two ballot papers: a small green one and a larger white one. These are from the recent NSW state election, but the federal ballot papers look similar. Picture: AAP
On Saturday May 18, more than 16 million Australians will vote in the 2019 federal election. In fact, 16,624,248 Australians are enrolled* to vote.
Election day is a busy day. Your school may become a voting centre, with cardboard booths lined up in rows, piles of paper pamphlets everywhere you look, sausage sizzles, cake stalls and lots of people you've never seen before crossing voters' names off lists and checking that everyone follows the rules.
On election night, lots of TV channels are filled with election coverage: graphs and charts and people talking about who is likely to win.
Election day can seem like one massive mystery so Kids News collected answers to a list of common questions about the big day.
1. Who gets to vote in a federal election?
Australian citizens who are 18 years or over are eligible* to vote.
People who haven't voted before needed to enrol to vote with the Australian Electoral Commission* (AEC) by April 18.
Voters who are overseas, are working all election day, are in prison, are very sick or have a disability can make special arrangements to vote. These include submitting a vote early, voting online, on the phone or by post and having someone help them fill in the voting papers, which are called ballot papers.
2. What happens if you don't vote?
Voting is compulsory for eligible Australians, which means it is against the law not to vote.
If an eligible person can't give a good reason for not voting, they will be fined $20.
Voters are only allowed to vote once.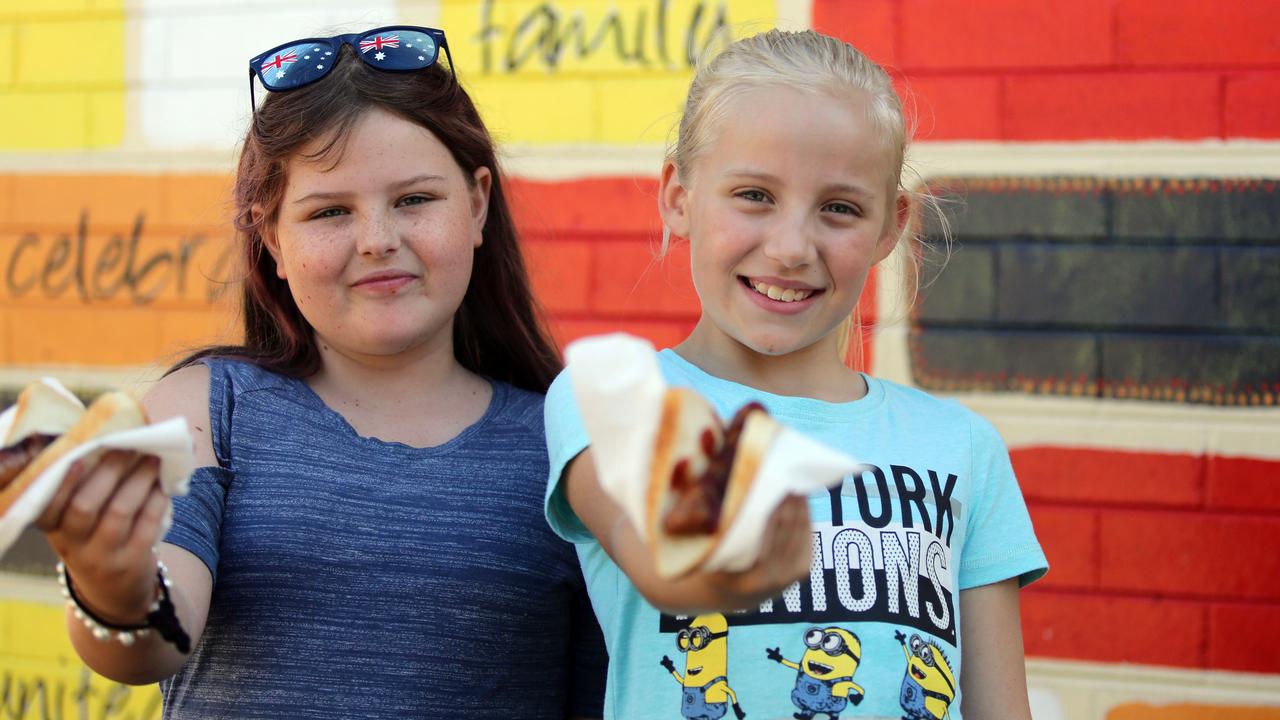 Kate and Emma at a sausage sizzle at a polling place at Prestons Public School on the day of the recent NSW state election. Picture: AAP
3. Why do people vote at primary schools?
Primary schools are convenient to use on election day, because there's no school on a Saturday! Schools are usually well set up for the community to visit, with toilets, ramps for people who use a wheelchair and perhaps a big, empty school hall.
Other common polling places are community halls and sports clubhouses or stadiums.
There are often barbecues and cake stalls at polling* places because, with all those visitors, it's a great opportunity to raise money for the school, sporting or community group.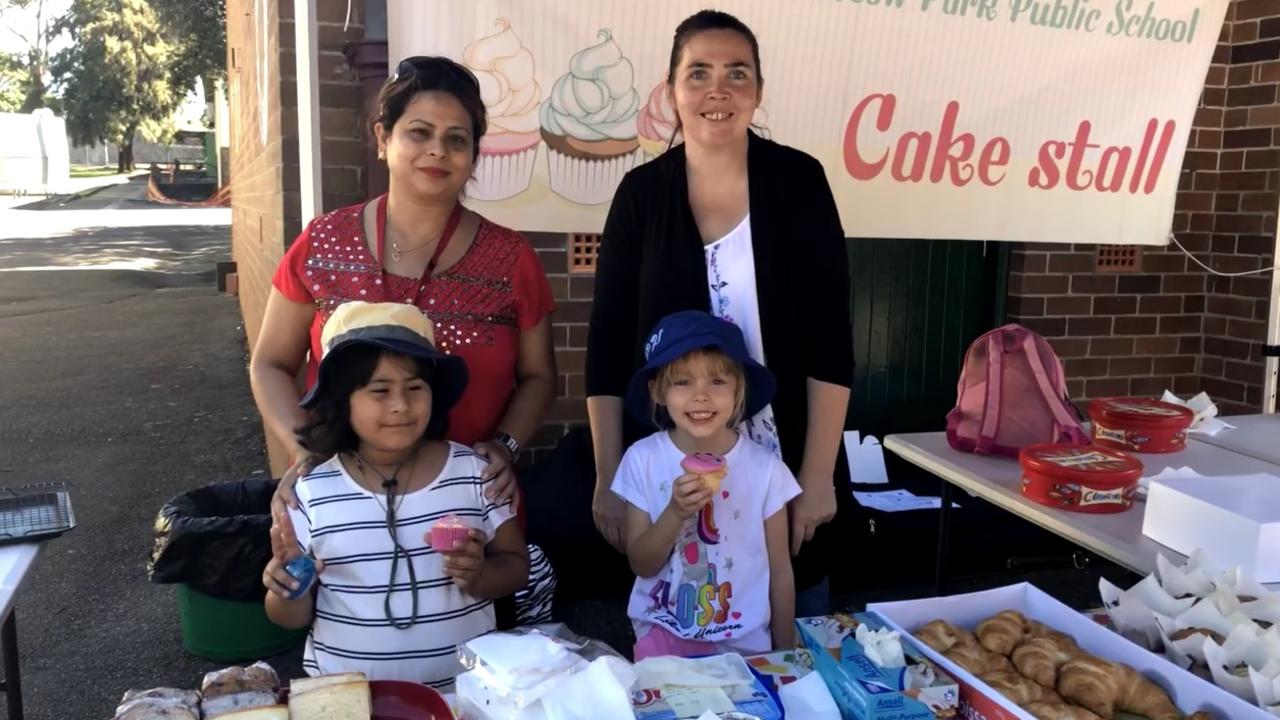 Padstow Park Primary School was a polling place for the recent NSW state election and the school community held a cake stall to raise money for the school. Picture: Lawrence Machado
4. What are the coloured pieces of paper handed out at the gate on the way in?
These are called how-to-vote cards. They are not ballot* papers and are not from the AEC. They are advertising for the people who are candidates* in the election and give information on how to vote for that candidate.
No one has to accept a how-to-vote card from someone at the entrance to a polling place and if they do, it doesn't mean they have to vote for that candidate.
You can hand them back to the same person as you leave or put them in one of the recycling bins provided.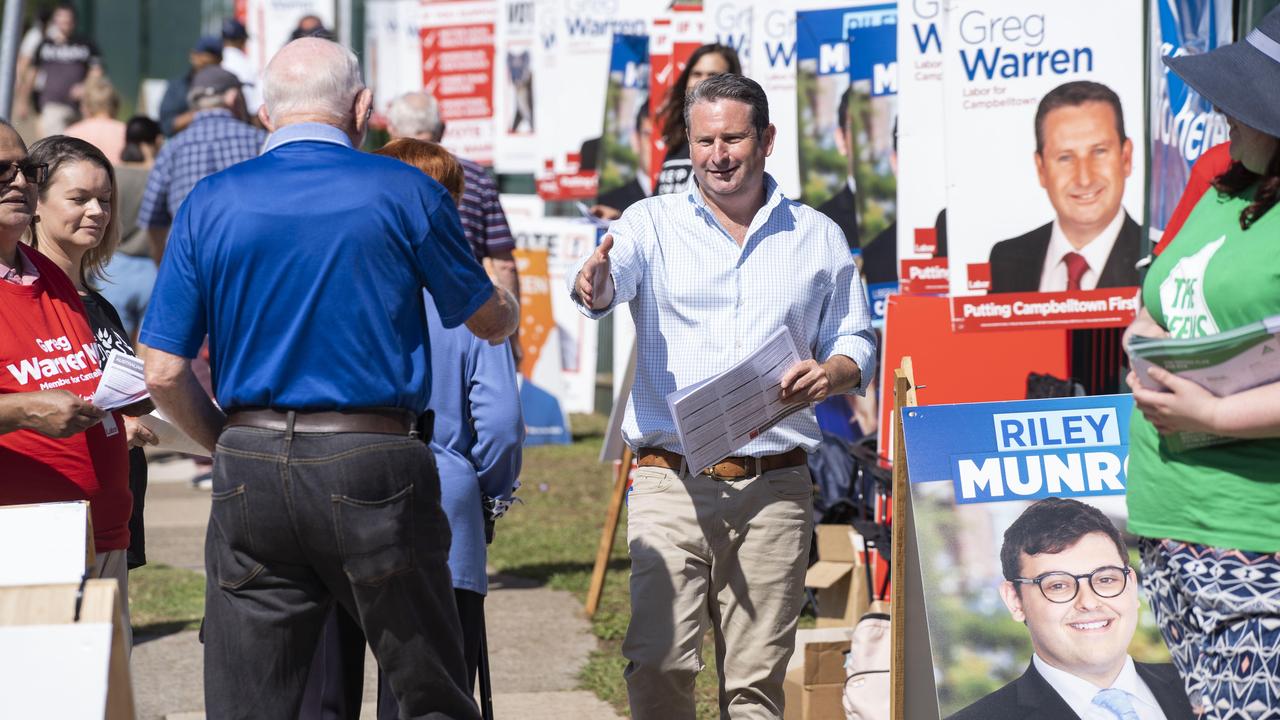 On election day, candidates and people helping them to get elected hand out how-to-vote cards at polling places. Picture: AAP
5. Who are the people working inside the polling place?
They work for the AEC. They manage the queue of voters, mark voters' names off the voting list, hand out ballot papers, notice and act when people need help, guard the ballot boxes of votes and, after 6pm, count votes.
6. What is on the list AEC staff check?
Once voters have stood in a queue for a while, they get to a table where an AEC official sits with a long list of names and addresses. This list has all the enrolled voters for that area, or electoral division. There are other lists for voters from other divisions who may come to vote at that place.
Once the voter has given their name, the official rules a line through the voter's name and checks with the voter that they haven't voted already on election day.
7. Why do voters get two ballot papers to fill in?
The small, green ballot paper is for the House of Representatives. This will have the names for the candidates in the voter's home electoral division.
The white ballot paper is for the Sentate. There are 76 senators across Australia, 12 from each of the six states and two from each of the ACT and NT. Voters vote for Senate candidates in their home state or territory.
8. Why do voters stand at cardboard booths to mark their ballot paper?
Voters are entitled to vote without telling anyone who they have voted for. Cardboard booths give the voters privacy and a surface to lean on as they mark their ballot papers. They are also cheap, easy to make and recycle after an election.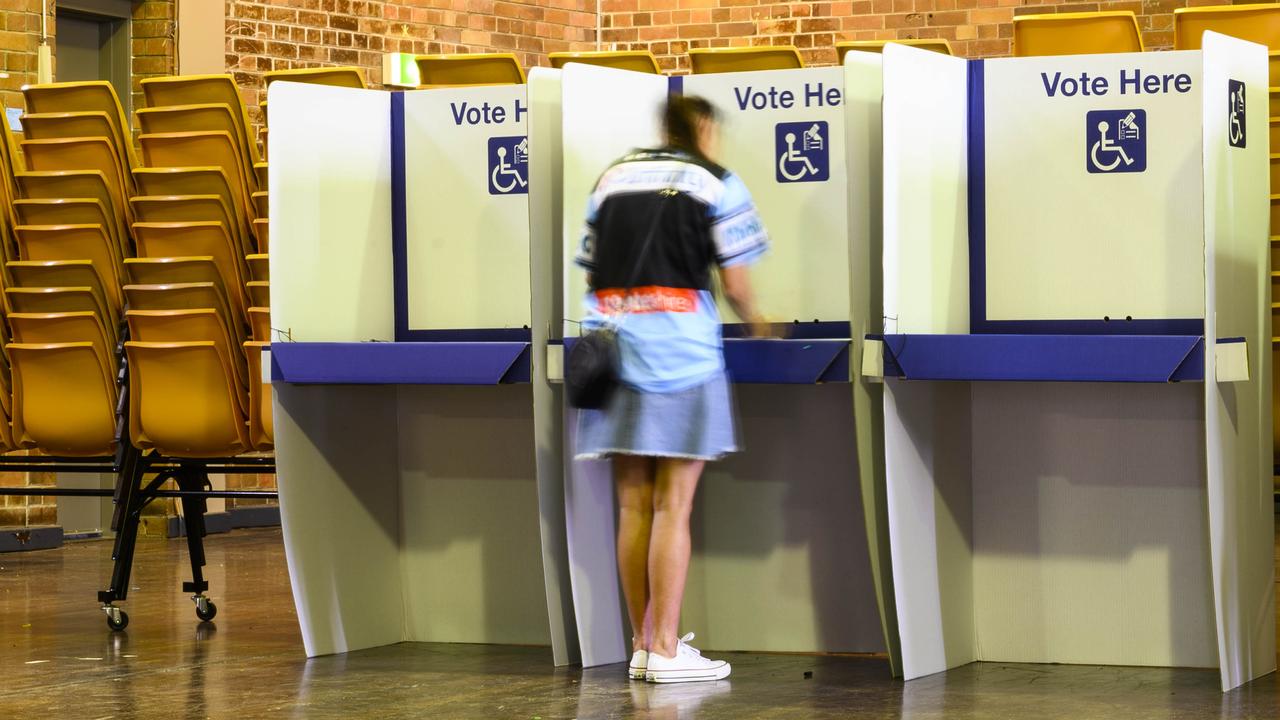 Voters stand in cardboard voting booths to have some privacy. Picture: Darren Leigh Roberts
9. Why do we use pencils to fill in the voting papers?
It has been a law since 1918 that the government must provide pencils in polling booths. There's actually no rule that says you can't use a pen, but pencils are practical as they don't run out and staff can check and sharpen pencils through the day. They can be stored between elections and they work better in tropical areas.
10. How are the votes counted?
Voting closes at 6pm on election day. As soon as voting closes, AEC officials open the cardboard boxes that hold the ballot papers. The ballot papers are unfolded and all the number 1 votes are put into separate piles for each candidate and counted. There is another pile for votes that haven't been completed correctly. The results of the counting is phoned through to a central office called the Divisional Returning Officer, where the numbers are entered into a computer and sent to what is called the Tally Room on the AEC website. The media gets access to new information every time it is entered into the Tally Room.
When TV stations provide Tally Room updates throughout election night, this is the information they are reporting.
Source: AEC
GLOSSARY
enrolled: registered
eligible: allowed
Australian Electoral Commission: official government agency for running elections
polling: voting
ballot: vote
candidates: people trying to be elected
EXTRA READING
Prime Minister calls federal election for May 18
Australia, world's oldest democracy
Pioneering women honoured for breaking new ground
Scott Morrison our new Prime Minister
QUICK QUIZ
How old do you have to be to vote?
What are how-to-vote cards?
How many ballot papers do voters get? What colour are they?
Why are pencils provided?
What time do polling places close?
LISTEN TO THIS STORY
CLASSROOM ACTIVITIES
1. Write a Job Advertisement
On Saturday, Australians will elect our prime minister. What makes a good prime minister? Write a job advertisement for this role. Include what you think their job duties are, training and experience that you think are needed and personal qualities that would make a good PM.
Time: allow 25 minutes to complete this activity
Curriculum Links: English, Civics and Citizenship, Personal and Social Capability
2. Extension
In Australia, voting is compulsory. That means that people have to vote. Do you agree with this? Write an argument either for or against compulsory voting. Give lots of points and examples to make your opinion as clear as you can.
Time: allow 25 minutes to complete this activity
Curriculum Links: English, Civics and Citizenship
VCOP ACTIVITY
After reading the article, with a partner, highlight as many connectives as you can find in pink. Discuss if these are being used as conjunctions, or to join ideas and create flow.
HAVE YOUR SAY: Do you think voting should be compulsory? Why or why not?
No one-word answers. Use full sentences to explain your thinking. No comments will be published until approved by editors.