India overtakes China to become the most populous country in the world
India's population is tipped to hit 1.43 billion people this week, meaning it has overtaken China as the largest in the world. Discover why China's numbers are falling and India's are rising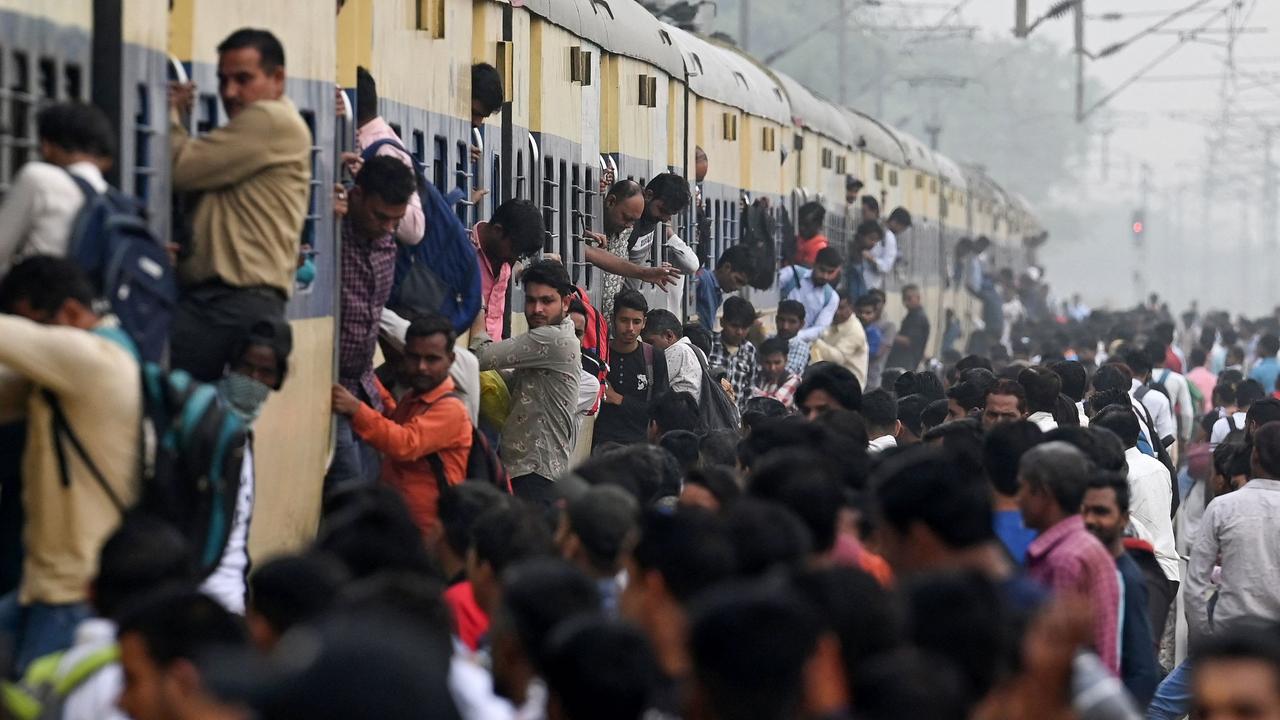 Commuters travel on an overcrowded train near Loni town in India, which has just recorded the world's largest population. Picture: AFP
India is believed to have overtaken China as the world's most populous* country, hitting almost 1.43 billion people in the past few days.
The United Nations* last week said India's population was expected to reach 1,425,775,850 people, matching and then surpassing* the population of mainland China by the end of April.
India is topping China because of rapid growth in its own population and a decline in China's population.
Regarded as the world's most heavily populated country since the year 1750, China is expected to drop steadily to around one billion people by the end of this century, according to the UN. China's data does not include Taiwan, Hong Kong or Macau, which are self-governing*.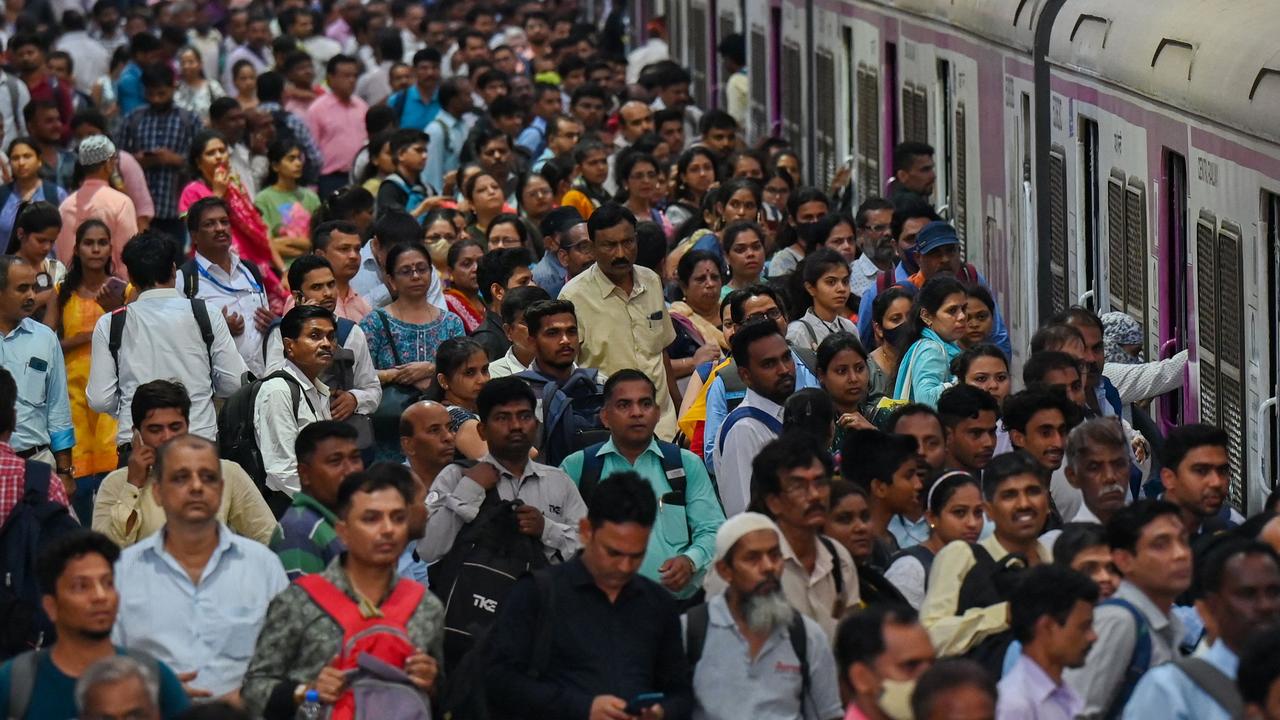 People crowd on platforms as they wait for the train at a station in Mumbai, India. Picture: AFP
The UN said India's population "is virtually certain" to continue growing in coming decades.
It projects* India will hit 1.5 billion people by 2050, though officials stressed it could be much lower or higher.
China's fall is heavily tied to decades of its strict one-child policy for married couples, which ended in 2016 with the limit rising to three. Other reasons include the rising cost of living and the growing number of Chinese women going into the workforce and seeking higher education.
Last year, China's fertility* rate fell to one of the lower levels in the world at 1.2 births per woman.
For India, which has taken much longer than China to bring population growth under control, the fertility rate was 2.0 births per woman, just below the 2.1 replacement level. Yet both countries had about the same level of fertility in 1970 at just under six births per woman.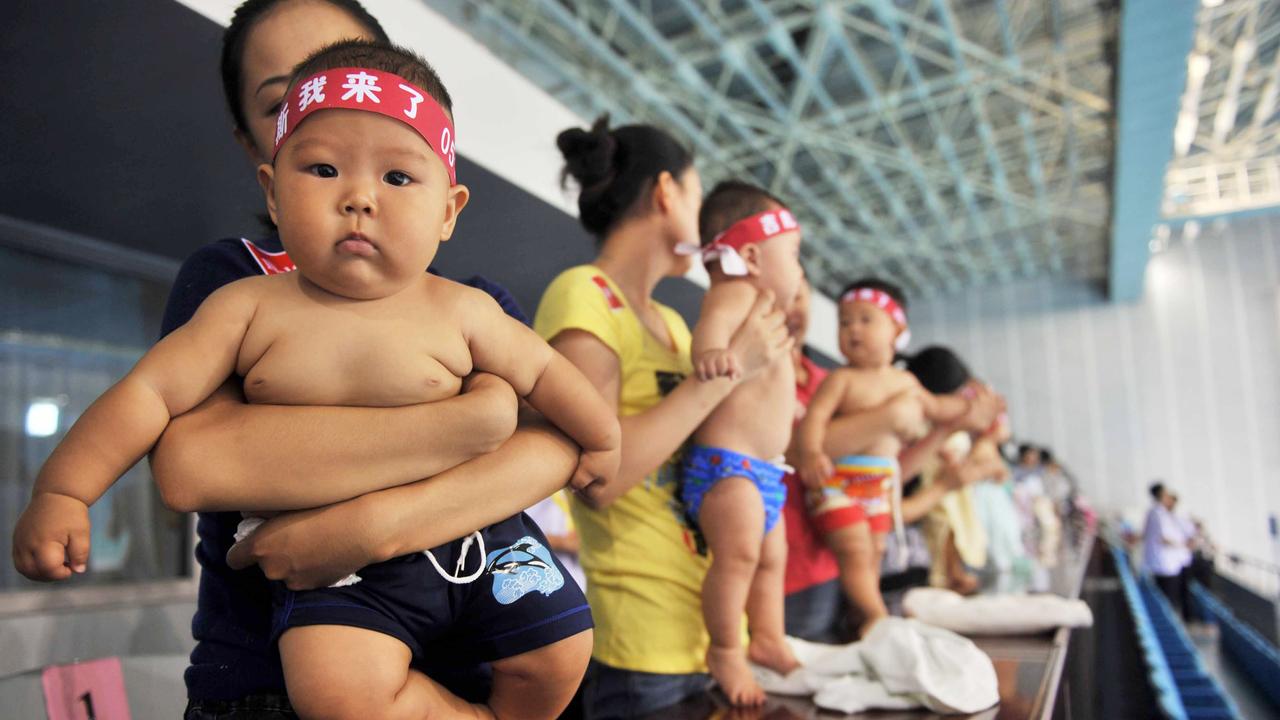 China ended its one-child per couple policy in 2016.
John Wilmoth, director of the UN's population division and the economic and social affairs department, said it was difficult to say the exact moment when India's population passed that of China.
"The precise timing of when this crossover occurs is not known for sure and it will never be known," Mr Wilmoth said.
Both countries must confront rapidly ageing populations.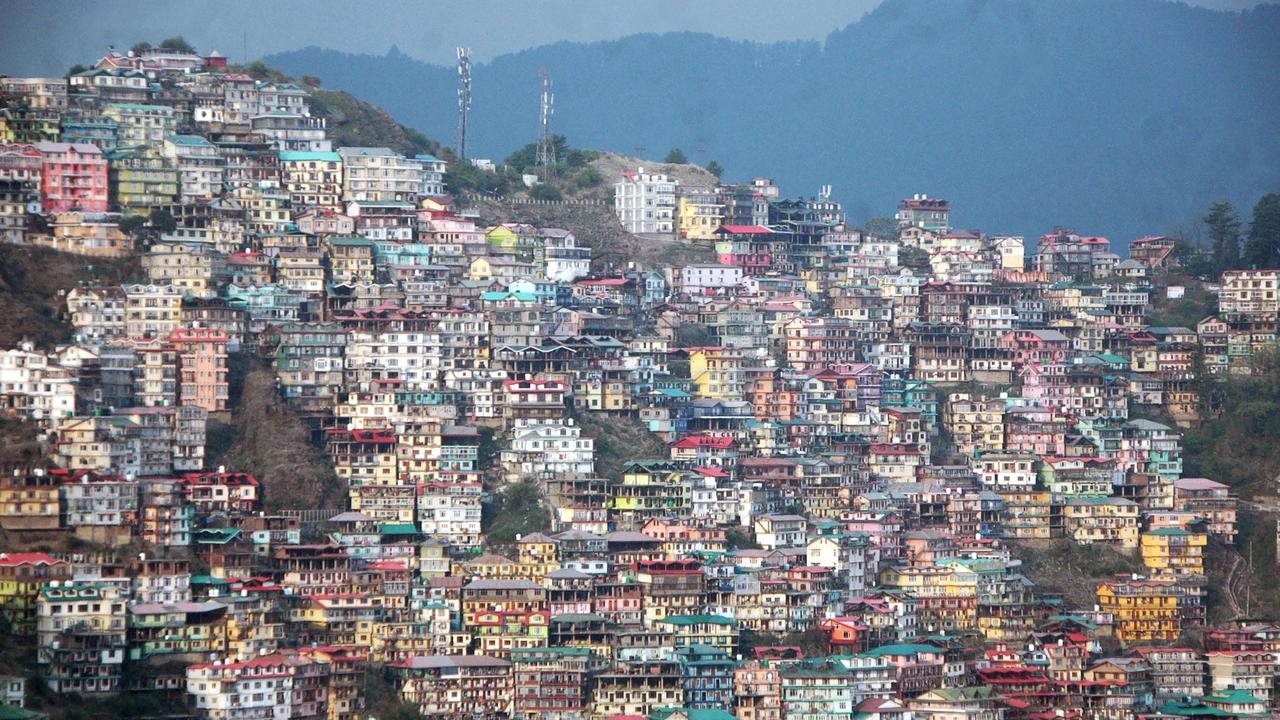 Houses crowded together on a hill in Shimla., India. Picture: AFP
India faces huge challenges providing electricity, food and housing for its growing population, with many of its massive cities already struggling with water shortages, air and water pollution, and packed slums*.
Leapfrogging* China shines a spotlight on the challenge facing Indian Prime Minister Narendra Modi to provide jobs for the millions of young people entering the job market every year.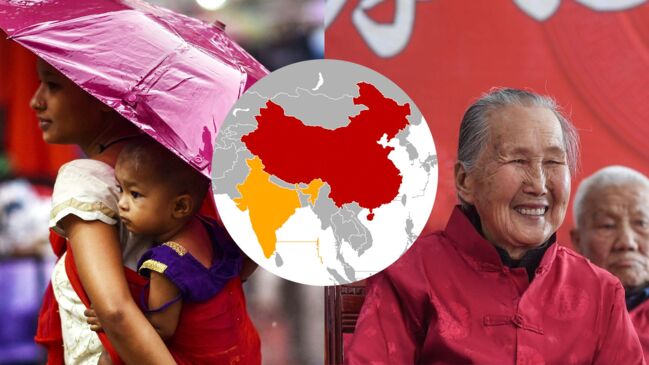 GLOSSARY
populous: having a large number of people living there
United Nations: a group of independent countries that work together to solve big issues including war and peace
surpassing: to be greater, better or stronger
self-governing: having control over oneself
projects: estimates
fertility: the ability to have a baby naturally
slums: part of a city or town where poor people live
leapfrogging: to jump ahead
EXTRA READING
China lifts its baby limit to three
World population hits 8 billion
Census reveals changing face of Australia
QUICK QUIZ
How many billion people are believed to be living in India now?
Name three reasons why China's population is falling.
What are the fertility rates in India and China in 2023?
How many children can a married Chinese couple have since 2016?
List three problems India's massive cities struggle with?
LISTEN TO THIS STORY
CLASSROOM ACTIVITIES
1. Population growth
Work with a partner and brainstorm some suggestions of how India could cater for its growing population, considering they are already struggling with housing, clean air, water shortages and so forth.
Do they need to slow the population rate down, or just find better alternatives for housing and the other issues?
Write you suggestions below with a brief explanation of each:
1.
2.
3.
Time: allow 30 minutes to complete this activity
Curriculum Links: English, Personal and social, Critical and creative thinking
2. Extension
At present, Australia's population is 26,332,928. How many more people live in India than in Australia?
Considering the land size of Australia is around 2.4 times bigger than India, should our population be higher? Discuss.
Time: allow 10 minutes to complete this activity
Curriculum Links: Mathematics, Critical and Creative thinking
VCOP ACTIVITY
1. Growing fast
The article states that India faces huge challenges in providing electricity, food and housing for its growing population, with many of its massive cities already struggling with water shortages, air and water pollution, and packed slums. Write an explanation as to why the growing population is causing issues. What other issues might occur as the population continues to grow.
Re-read your explanation aloud to check for fluency and clarity. Then share your explanation with a family member when you get home to share the news.