Fast food giants are under pressure to tell customers which country their meat, dairy and other ingredients come from under a plan to help Australian farmers.
In moves that would pressure global chains such as McDonald's and KFC to use Australian-grown produce, Agriculture Minister David Littleproud said the fast food industry would be encouraged to display country-of-origin* information in the same way as other packaged food products.
While many fast food giants use Australian products, it is understood not all french fries sold by big chains use only potatoes sourced from Australian farms.
About 94 per cent of McDonald's food and packaging has been manufactured in Australia, with about $1 billion spent on Australian produce.
It comes as the Turnbull Government will introduce new food labelling requirements from July to make it clearer where products are produced, grown, made or packed.
The simple label aims to help Australians make informed* decisions about where their food comes from and to support local growers.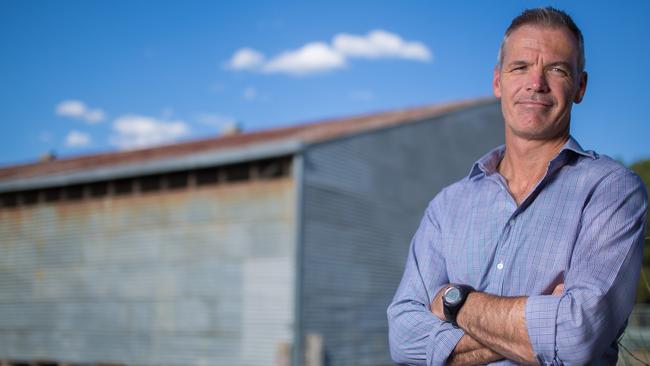 National Farmers' Federation chief executive Tony Mahar said it had a vision for Australian agriculture* to be a $100 billion industry by 2030 – up from its 2016-2017 value of $63 billion.
"To achieve this, the sector will require growth across a number of fronts. One such front could well be a move by 'big fast food' chains to source more produce from Australian farmers,'' Mr Mahar said.
"McDonald's spends more than $1 billion on food, packaging, and other Australian goods and services each year, and has a reputation* of working with farmers to develop long-lasting, mutually beneficial* relationships.
"Customers value that their meal is made from homegrown produce."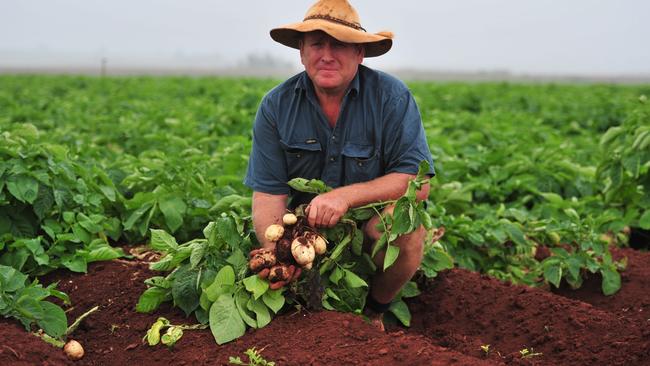 Mr Littleproud said he had written to fast food outlets to discuss voluntarily* displaying the information.
"Consumers and farmers fought for years for a simple label showing the consumer where their food comes from," Mr Littleproud said.
"The Coalition* is delivering that. Simple bar graphs will show the percentage of packaged food which is Australian, using labels which become compulsory* on July 1 this year.
"It'd be great if fast food outlets voluntarily got on board, too.
"Consumers deserve the chance to buy Australian. They deserve to know where their food comes from. Aussie farmers deserve the chance to collect on their hard work to produce clean, green food, and the way to do that is to give consumers the chance to buy it."
KFC Australia has switched from imported palm oil to Australian-produced canola oil.
Statistics show Australian fast food favourites are burgers, followed by chicken and pizza.
GLOSSARY
country of origin: the country where a product, food or person comes from
informed: understanding the situation or having the facts
agriculture: farming
reputation: beliefs or opinions that are generally held about someone or something
mutually beneficial: has a positive effect on both sides
voluntarily: doing something on your own without being told
Coalition: when two political parties form a Government
compulsory: something you must do
LISTEN TO TODAY'S STORY
QUICK QUIZ
1. What are fast food giants under pressure to start doing in Australia?
2. What will the Turnbull Government's new labelling laws require packaging to include?
3. Name the Agriculture Minister.
4. Will it be compulsory for fast food outlets to source only Australian-grown produce?
5. What are the top three fast foods enjoyed by Australians?
CLASSROOM ACTIVITIES
1. Important points
Read the story carefully. What is the important information in this story? Write down at least six important things that you have learned from today's story.
Time: Allow 20 minutes
Curriculum Links: English.
Extension: Think about your answer. What do you think is the most important information or idea about food labelling? Write this down. Then, write sentences explaining why this is the most important information or idea.
Then, look at the other points that were in your answer. For each one, write a sentence explaining why you did not think it was the most important.
Time: Allow 25 minutes
Curriculum Links: Critical and Creative Thinking
2. What's the favourite fast food in your class?
Find out what everybody's favourite is. Create a table of foods and the number of people who chose it. Then create a bar graph showing which foods were chosen by your class.
Time: Allow 20 minutes for class survey and collating results, then at least 25 minutes for students to complete table and graphs.
Curriculum Links: Mathematics
Extension: Design a label that you think would help people to easily understand where the ingredients in their food came from. For example, create a label for a cheeseburger. The burger has ingredients that are 80% from Australia, 8% from Europe, 6% from Europe and 6% from China.
Time: Allow 30 minutes
Curriculum Links: Visual Communication Design, Mathematics
VCOP ACTIVITY
The glossary of terms helps you to understand and learn the ambitious vocabulary being used in the article. Can you use the words outlined in the glossary to create new sentences? Challenge yourself to include other VCOP (vocabulary, connectives, openers and punctuation) elements in your sentence/s. Have another look through the article, can you find any other Wow Words not outlined in the glossary?
IN ONE SENTENCE, TELL US WHAT YOU LIKE ABOUT TODAY'S STORY
Please do not use one-word answers as we will not publish them. Explain what you enjoyed or found interesting about today's article. Use lots of adjectives.