Former Prime Minister Bob Hawke has died at the age of 89.
Mr Hawke was arguably* one of the most popular prime ministers in Australian history.
He was Australia's 23rd Prime Minister, leading the nation from 1983-1991.
He will be best remembered in Australian history for the creation of Medicare in 1984 which gave all Australians access to healthcare, the formation of the Asia-Pacific Economic Cooperation*, and starting national superannuation* for workers.
Current Labor Party leader Bill Shorten called him Labor's "greatest son."
"Australians everywhere remember and honour a man who gave so much to the country and people he cared for so deeply," Mr Shorten said.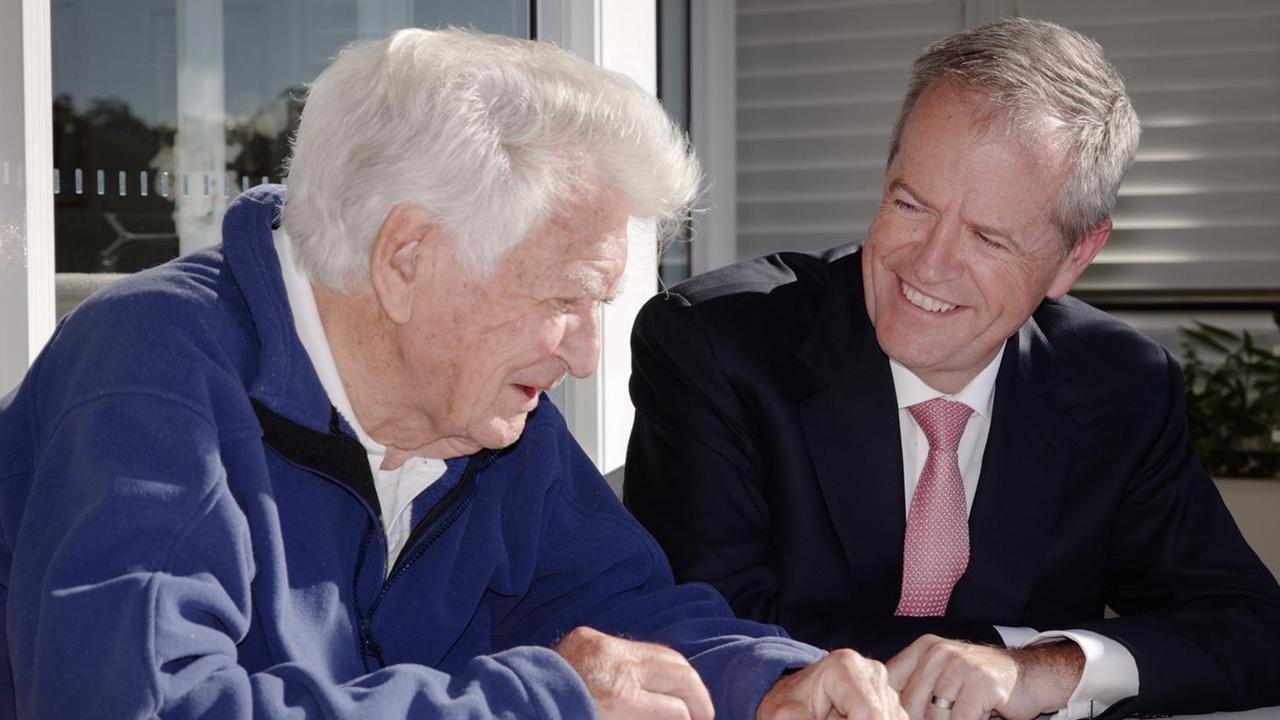 Former Prime Minister Kevin Rudd called Mr Hawke a "giant of Australian politics".
Prime Minister Scott Morrison said; "Bob Hawke was a great Australian who led and served our country with passion, courage, and an intellectual horsepower that made our country stronger."
Known for his cheeky, larrikin* behaviour, Mr Hawke enjoyed a laugh and a good time.
In the months before his death, Mr Hawke was using a wheelchair after suffering a series of health scares.

HIS EARLY YEARS
Bob Hawke was born in South Australia on December 9, 1929, but moved to Western Australia as a child.
Mr Hawke always had big political ambitions*. It's believed he said, at just 15, that he would one day lead the nation.
He joined the Labor Party in 1947 and led the University of Western Australia's Student Representative Council, where he studied a double degree in Law and Arts. He graduated in 1953.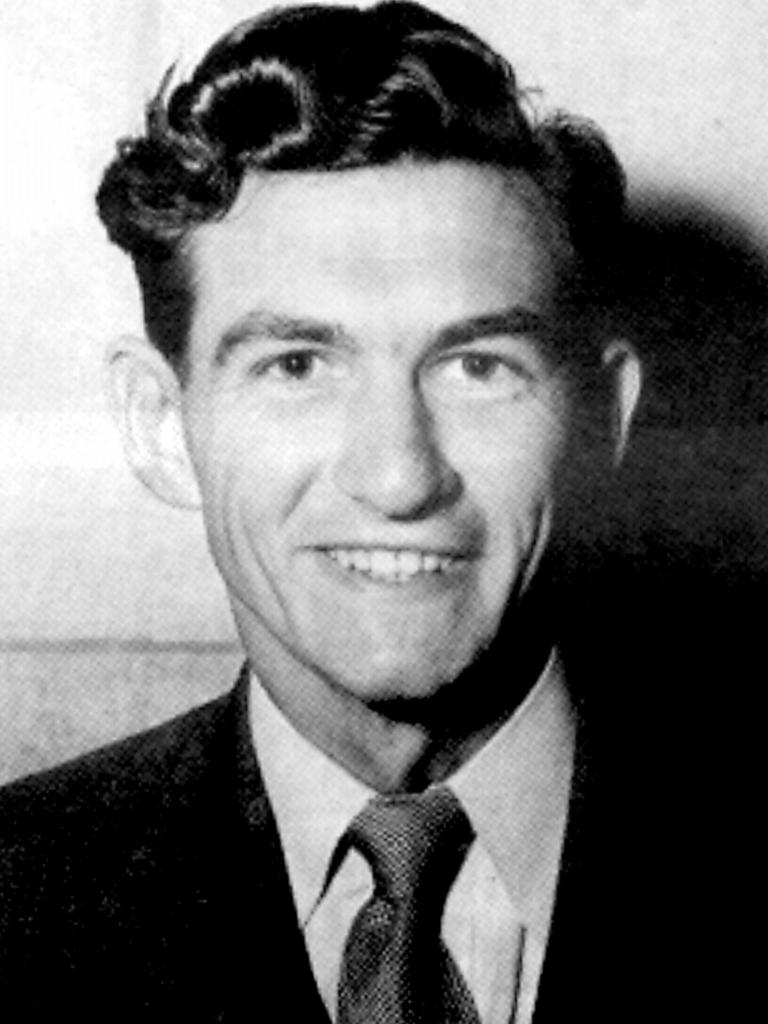 He went on to Oxford University in England after being made a Rhodes Scholar*, which is an award for students.
He described himself as a "pretty haphazard*" student at the beginning of his course.
But during that same year, he suffered a serious motorbike accident and almost lost his life. It was a turning point for Mr Hawke, who said it prompted him to live life to its fullest.

HIS POLITICAL CAREER
Mr Hawke first tried to enter federal Parliament by contesting the seat of Corio in Victoria, but he was unsuccessful.
After his failed bid, he was elected president of the Australian Council of Trade Unions in 1969, and ALP president in 1973.
The ACTU, which is the largest organisation representing workers in Australia, recognises Mr Hawke as leading it through significant social change, including improving its influence in areas including education, health and housing.
Mr Hawke ran for parliament again at the 1980 federal election and successfully won the Victorian seat of Wills and was then appointed Shadow Minister* for Industrial Relations.
Just two years later he was narrowly defeated in a leadership vote called by ALP leader Bill Hayden. But he was given another shot at the leadership early in 1983 and was elected as Labor Party leader without opposition.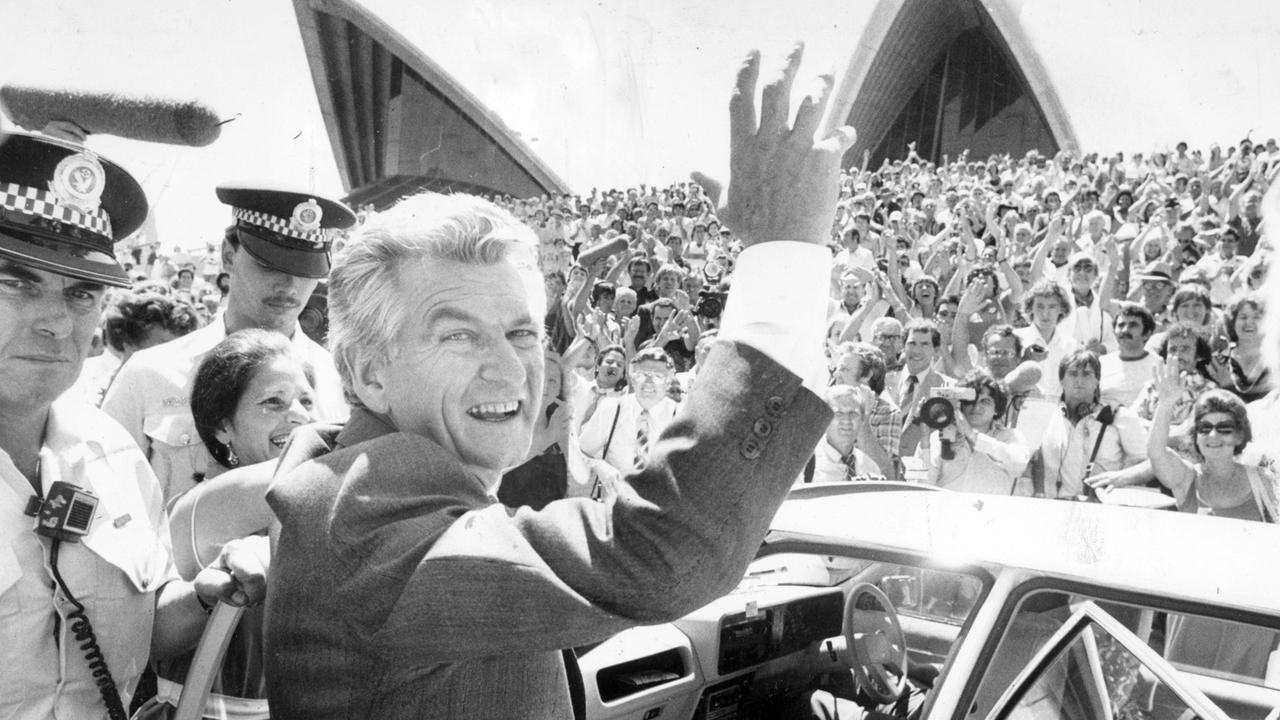 BECOMING PRIME MINISTER
Mr Hawke led Labor to victory at the 1983 election in a landslide* with the slogan "Bringing Australia Together".
He led the ALP to four victories in a row during his time as leader from 1983 to 1991.
"Bob was an absolutely brilliant prime minister. He touched every leadership base you can think of. He had a very strong sense of policy* direction, he was an excellent communicator to the public, the world at large, he was charismatic* to go with it and he was a terrific manager of people," former Hawke cabinet minister Gareth Evans said, according to the ABC.
One of his most famous quotes came after Australia II won the America's Cup sailing event against the odds over the US in 1983.
During a TV interview, Mr Hawke told every Australian: "Any boss who sacks anyone for not turning up today is a bum."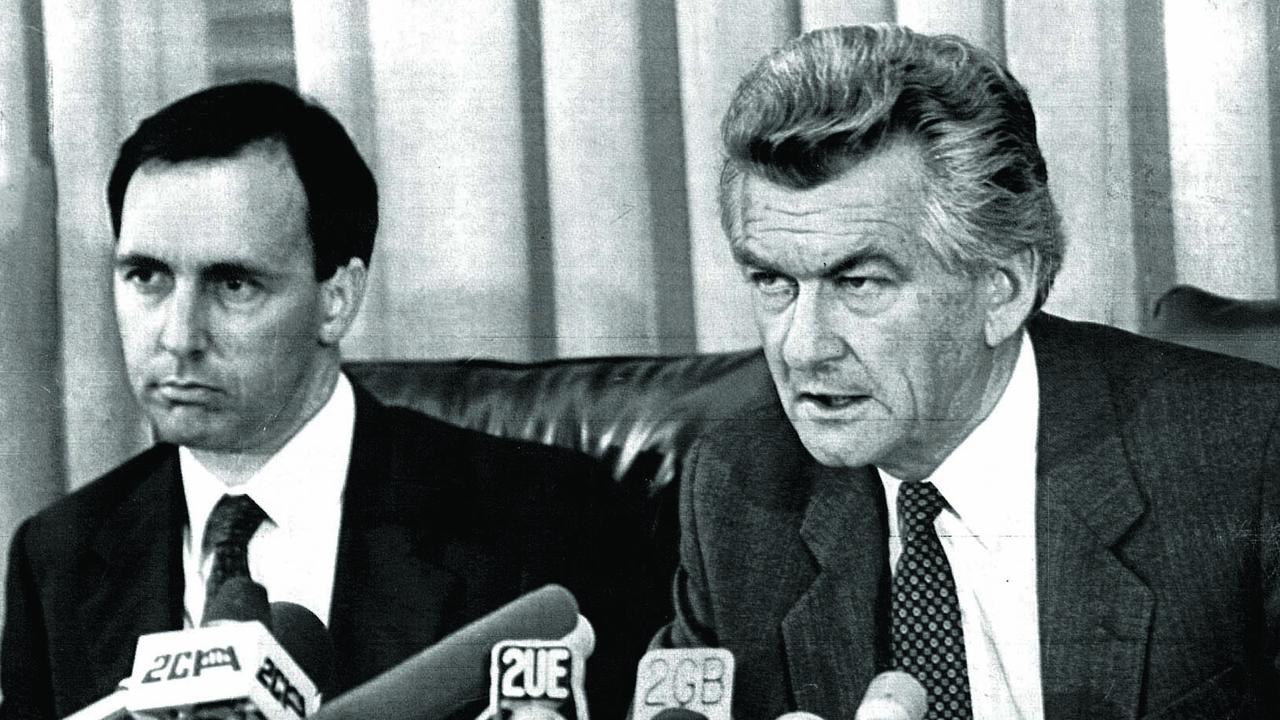 LOSING THE PRIME MINISTERSHIP
Mr Hawke had a famous partnership with fellow* Labor politician, Paul Keating, after he elevated him to Treasurer in 1983.
Their work together was credited with helping the Labor Party achieve continued electoral success.
But things began to take a nasty turn in 1998. A secret meeting dubbed the "Kirribilli Agreement" took place as opinion polls began to show public support for Labor was dropping, and Mr Hawke agreed to hand over power, and the prime ministership, to Mr Keating if he won the 1990 election.
But he didn't, prompting Mr Keating to launch two leadership contests in 1991, the second of which Mr Hawke would lose.
Mr Hawke eventually retired from politics in 1992.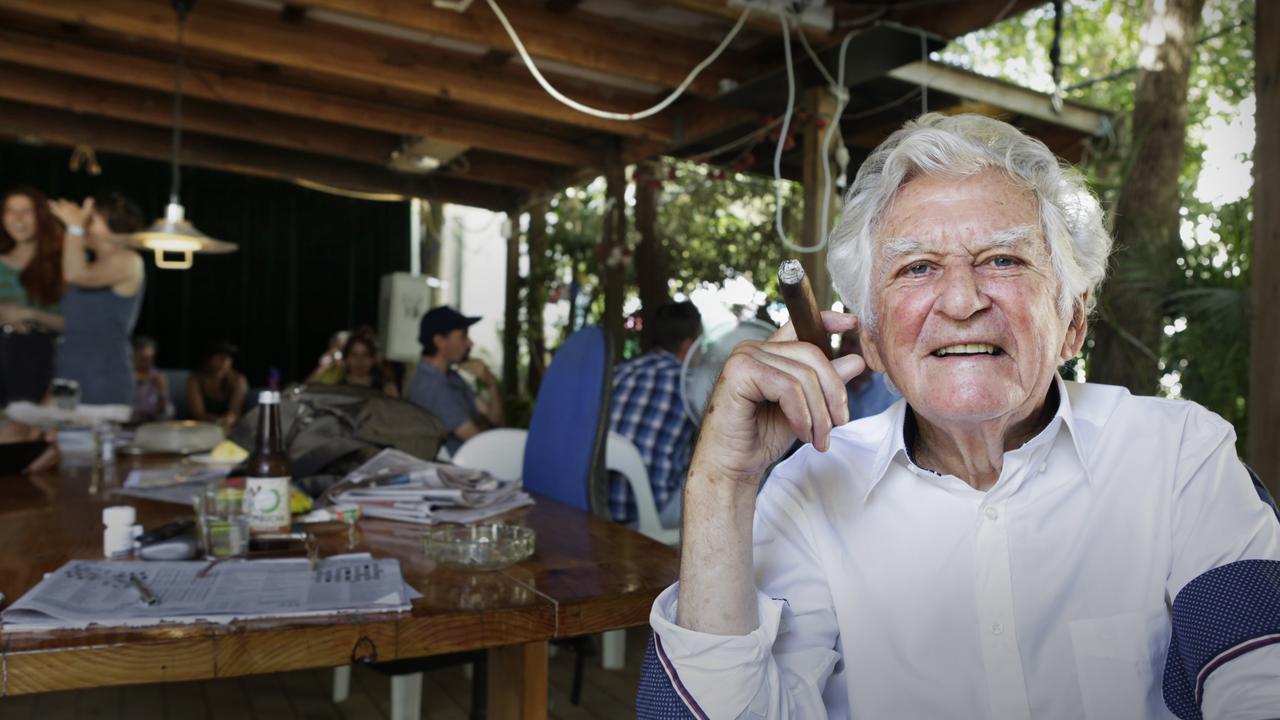 Mr Hawke and Mr Keating traded insults as the years went on, but Mr Hawke said in 2014 he wanted the Australian public to remember them for what they achieved.
"I would like history to talk about Paul and myself in terms of the great things we were able to do together. His ambition to become leader was perfectly justified and in the end he had his opportunity and he did some good things. So I hope history will look at the positives and not the occasional tiffs," Mr Hawke told the ABC.
Last night, Mr Keating said: With Bob Hawke's passing today, the great partnership I enjoyed with him passes too. A partnership we forged with the Australian people. But what remains and what will endure from that partnership are the monumental foundations of modern Australia. The country is much the poorer for Bob Hawke's passing."
HIS FAMILY
Mr Hawke is survived by his second wife Blanche d'Alpuget, and children from his first marriage Susan, Stephen and Rosslyn.
His first wife Hazel died in 2013 while the couple's fourth child Robert junior died as a young child in 1963.

GLOSSARY
arguably: probably
electoral: relating to elections
Asia-Pacific Economic Co-operation: economic forum to increase the power of Asia-Pacific's trade partners
superannuation: regular payment to a fund to pay for a person's retirement
larrikin: rowdy but good-hearted person
ambitions: strong desires to do or achieve something
haphazard: disorganised
Shadow Minister: a member of the Opposition cabinet
landslide: easy victory
policy: plan
charismatic: charming and full of personality
fellow: person with similar interest or position
backbench: member of Parliament who holds no government office
EXTRA READING
Abbott a true-blue bronzed Aussie
50 years since our PM disappeared
QUICK QUIZ
During which years was Bob Hawke Prime Minister of Australia?
Where was he born?
Name two things he will be remembered for creating.
Which slogan helped deliver him victory in the 1983 election?
Who pushed Mr Hawke out of the ALP leadership and PM position?
LISTEN TO THIS STORY

CLASSROOM ACTIVITY
1. Bob Hawke's achievements
As Australia's 23rd Prime Minister, Bob Hawke will be remembered as a significant political figure in Australia's history. Write a short summary of his political career that outlines his major achievements.
Your summary should be written so that it could be displayed next to Bob Hawke's photo in a photo gallery or history book.
Time: allow 20 minutes to complete this activity
Curriculum Links: English, Humanities and Social Sciences – Civics and Citizenship & History
2. Extension
Work as a class to see how many Prime Ministers of Australia you can name. Include the current Prime Minister and former Prime Ministers and the years that they served (if known).
Can you think of anything they are renowned for?
Next, with a partner, use the class list as a starting point and use the internet to find out the names of all of the Prime Ministers who have served Australia since Federation in 1901. Next to each Prime Minister, write the dates they served and any significant policy or achievement they are remembered for.
Time: allow 45 minutes to complete this activity
Curriculum Links: English, Humanities and Social Sciences – Civics and Citizenship & History
VCOP ACTIVITY
One of Mr Hawke's most famous quotes came after Australia won the America's Cup. He told every Australian: "Any boss who sacks anyone for not turning up today is a bum."
What do you think Mr Hawke meant? Why would a boss be a bum for firing an employee who didn't show up?

HAVE YOUR SAY: Do you have a favourite Prime Minister within your lifetime? Why is he/she your favourite?
No one-word answers. Use full sentences to explain your thinking. No comments will show until approved by editors.