Former Olympian one of 12 Australians awarded for brave acts
Twelve Australians have been awarded special medals for performing selfless acts of bravery and risking their own lives to rescue others – including Olympic gold medallist Steven Bradbury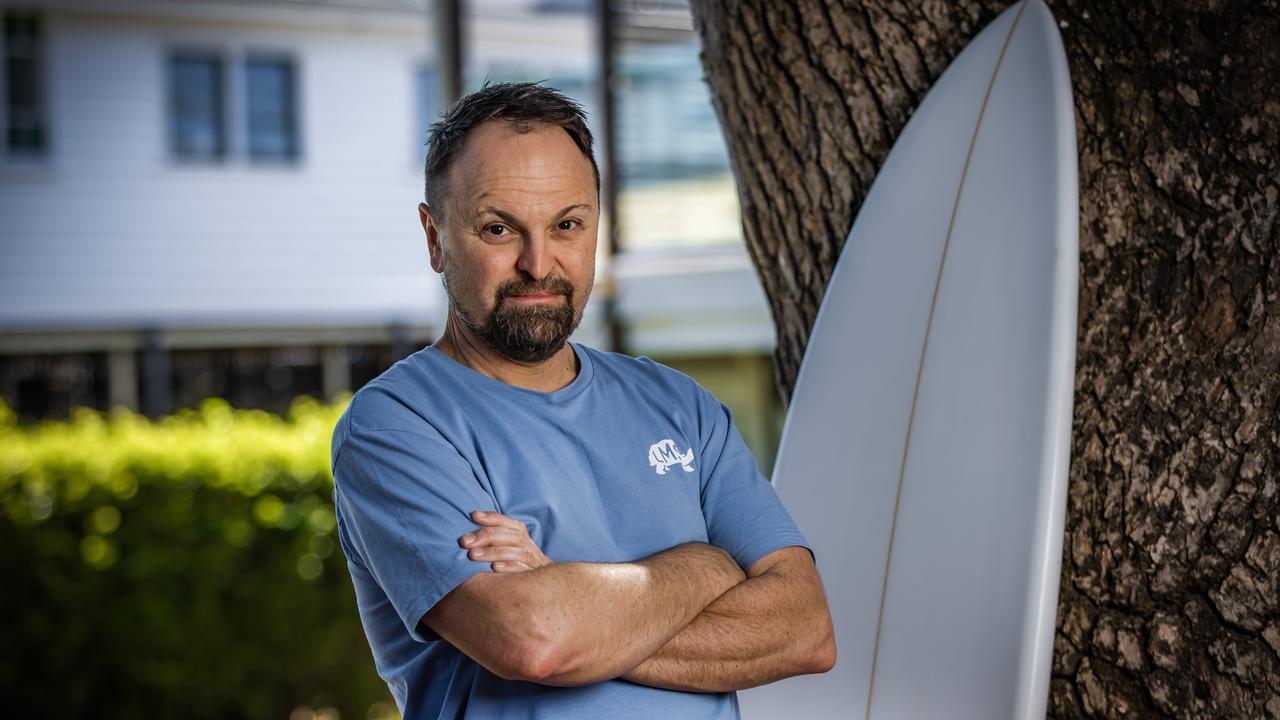 Steven Bradbury is receiving a bravery award for helping to save four drowning teens at a Caloundra beach on March 5, 2022. Picture: Nigel Hallett
Aussie heroes have received special medals from the Governor-General for their acts of selfless bravery.
Former short track speed skater and four-time Olympian Steven Bradbury OAM is one of 12 Australians who were given an official award for stepping up to save others in danger.
Mr Bradbury, who won a legendary gold medal at the 2002 Winter Olympics, was given a Commendation for Brave Conduct after he saved four teenage girls from drowning in two-metre waves last year near Kings Beach in Caloundra.
Recalling the incident, Mr Bradbury said he was just the "right person in the place at the time".
"I'd like to think anyone else capable of doing it, would do what I did," he said.
"Adrenaline kicked in and I went into Olympic mode and I just went in."
Grabbing his surfboard, Mr Bradbury paddled out to what he first thought was one girl, before learning three more girls were in trouble further out to sea.
Battling the two-metre swell, he saved the first girl, while his son Flyn raced to alert lifeguards.
"The other three were right at the impact zone and I made the decision to get the first one," he said.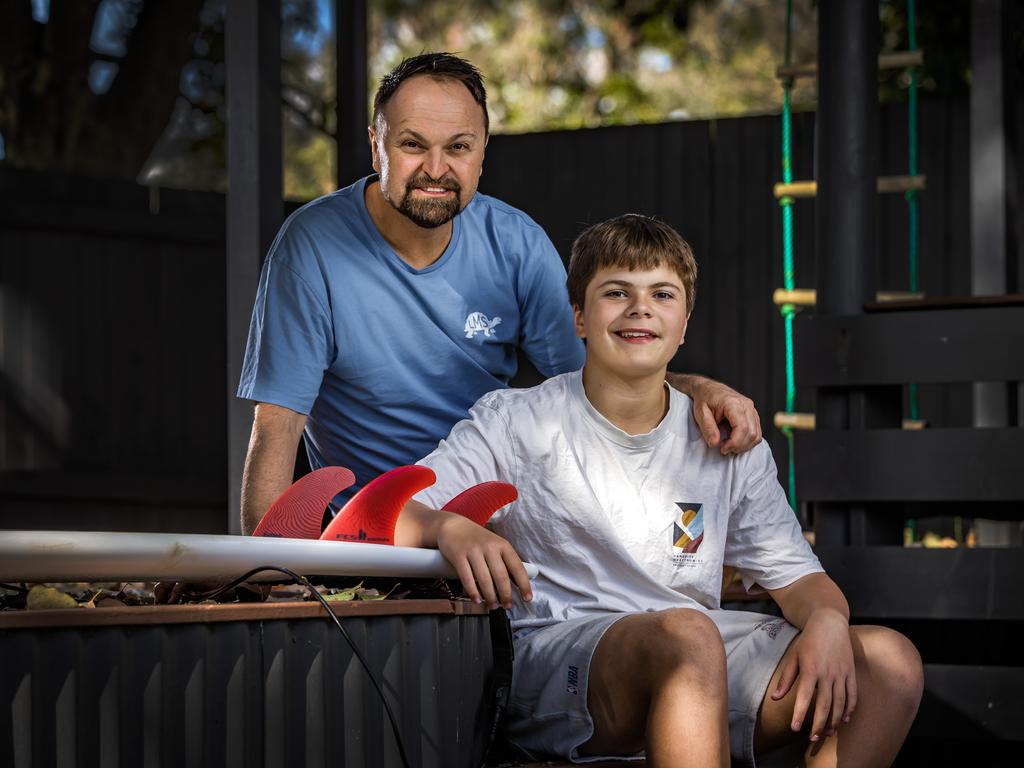 Mr Bradbury's 13-year-old son Flyn was also involved with the rescue. Picture: Nigel Hallett
He then went back out to rescue the other three girls, but the seas were too rough and his board too heavy to paddle them back to shore together.
"We got smashed (by waves) five or six times," he said.
Mr Bradbury managed to keep the girls safe on his board until lifeguards arrived in an inflatable boat and took two of the girls back to shore while he paddled the other.
"One of the girls came up to me on the beach afterwards and hugged me really hard and thanked me for saving her life," he said.
"That hit me pretty hard."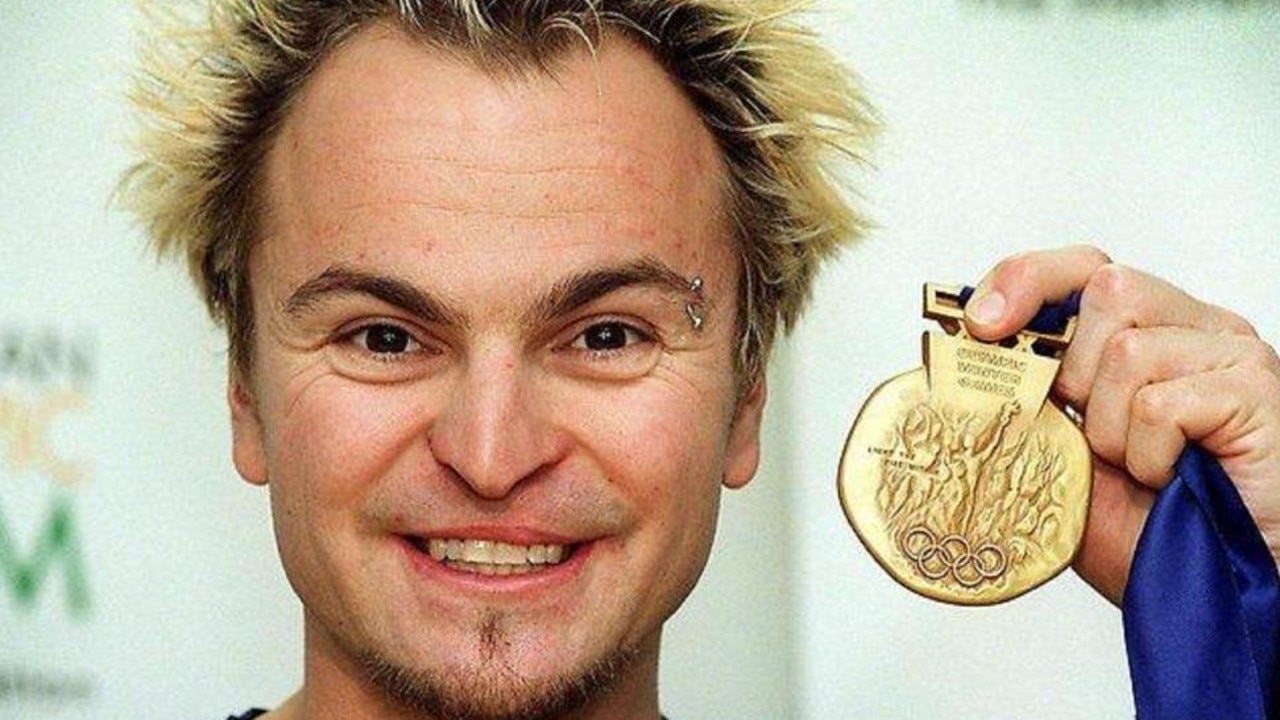 Steven Bradbury won gold in the 2002 Winter Olympics.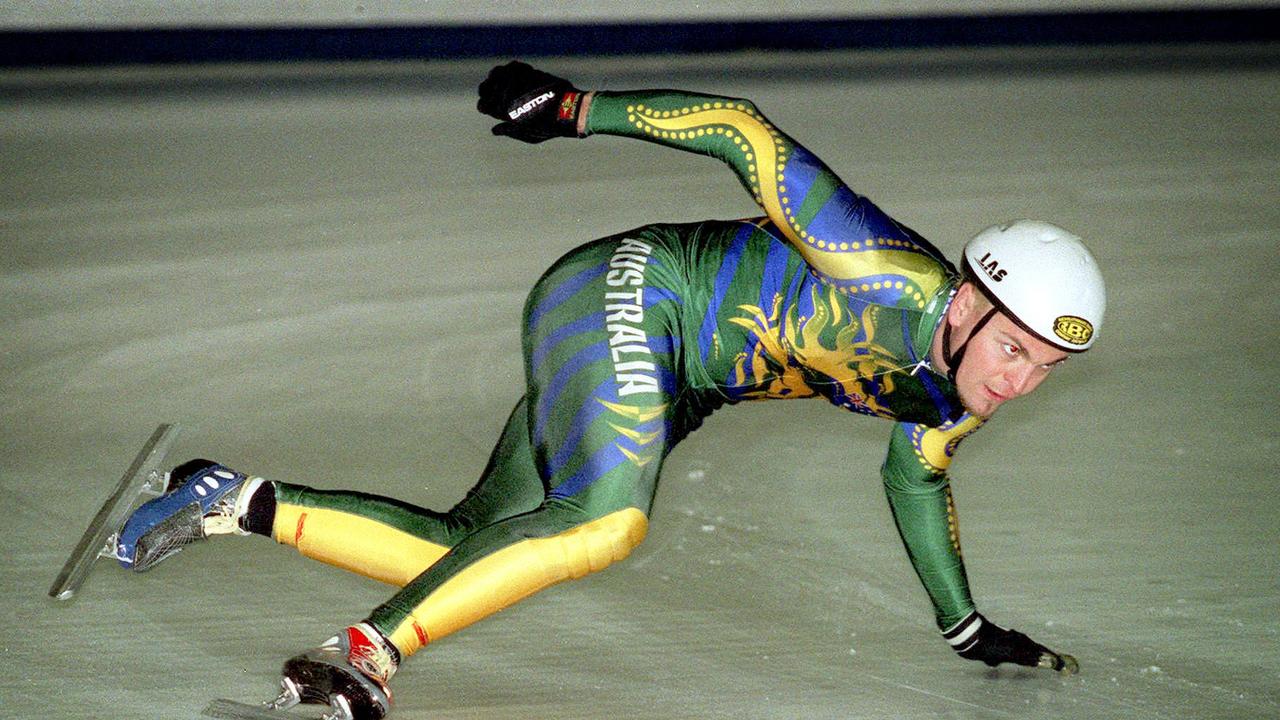 Steven Bradbury in "Olympic mode" at the 2001 Olympic trials. Picture: Barry Pascoe
Mr Bradbury joins 12 other Australians, including another four Queenslanders, who have received Australian Bravery Decorations – a symbolic thank you for placing their own lives in danger in order to protect or help others.
Australian Governor-General David Hurley congratulated the award-winners.
"I know that recipients are humble and don't by nature seek the limelight – nevertheless their stories are inspiring," the Governor-General said.
"To all recipients of these honours: know that we value and celebrate your selflessness and bravery.
"Australia is proud of you and I encourage you to wear your Australian Bravery Decoration with pride."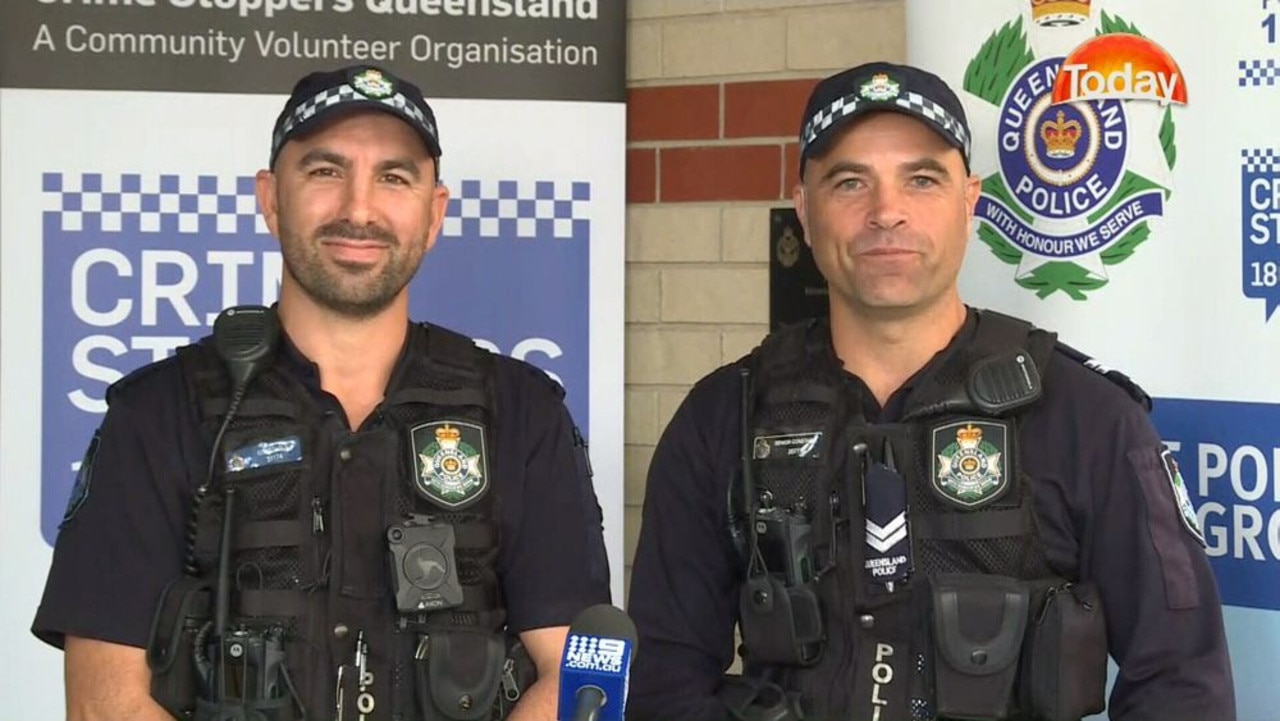 Const. Jeremy Gardiol (left) and Sen-Const. Kevin Mayo rescued a man trapped inside a vehicle in Gympie in 2018. Picture: Nine News
Queenslanders Alicia Bain and Esira Salusalu were awarded bravery medals, while Turawaho Hemopo received a Commendation for Brave Conduct and Senior Constable Kevin Alva Mayo was awarded a Group Bravery Citation.
Mr Hemopo made the news in 2020 when he stopped a pharmacy from being robbed before chasing down the burglar and tackling him. He held the man down until police arrived.
Hero cop Senior Constable Mayo was recognised as part of a Group Bravery Citation award after he pulled a 73-year-old man from a burning car in 2018.
Gympie Constable Jeremy Gardiol and Senior Constable Mayo used their batons to smash the windows before pulling the windscreen off with their bare hands and rescuing the man from the car.
POLL
GLOSSARY
commendation: an official statement that praises someone
conduct: the way someone acts
adrenaline: a hormone that kicks in and gives you a burst of energy when you are in danger
impact zone: the spot in a breaking wave where the water is about to collapse and explode
decorations: awards or medals
citation: a formal mention of praise
batons: small clubs carried by police
EXTRA READING
Last Dunkirk veteran dies at 102
Aussie risks his life to save Sudanese kids
WWII 'Rats of Tobruk' hero dies
QUICK QUIZ
1. How many Australians received medals for their acts of bravery?
2. What brave act did former Olympian Steven Bradbury perform?
3. Who are two other Queenslanders awarded for acts of bravery?
4. What brave act did Turawaho Hemopo perform?
5. What did Senior Constable Kevin Alva Mayo to in order to free a man from a burning car?
LISTEN TO THIS STORY
CLASSROOM ACTIVITIES
1. Everyday Bravery?
Imagine that there is an Everyday Bravery Award. This is for people who show bravery and courage in their ordinary, everyday lives. If you could nominate someone you know for an Everyday Bravery Award, who would you choose and why? Write a convincing explanation of your choice.
Time: allow 20 minutes for this activity
Curriculum Links: English, Health and Physical Education, Civics and Citizenship, Personal and Social Capability
2. Extension
What do you think Steve Bradbury meant when he said that he 'went into Olympic mode?' Write down your answer. Do you think that non-Olympians could do this too? Write your answer to this question, too.
Time: allow 20 minutes to complete this activity
Curriculum Links: English, Health and Physical Education, Personal and Social Capability
VCOP ACTIVITY
Imaginative dialogue
Imagine you were there during the event being discussed in the article, or for the interview.
Create a conversation between two characters from the article – you may need or want to include yourself as one of the characters. Don't forget to try to use facts and details from the article to help make your dialogue as realistic as possible.
Go through your writing and highlight any punctuation you have used in green. Make sure you carefully check the punctuation used for the dialogue and ensure you have opened and closed the speaking in the correct places.