A kitchen as big as a basketball court, which can process eight car-boot loads of vegetables in half an hour and 500 tonnes of meat and vegetables a year, has opened in Brisbane this week.
The goal is to cook one million meals in the first year and five million meals a year when it is working at full capacity*. There are already 400 volunteers registered to work there, with 5000 volunteers needed.
The mega kitchen — the biggest in the southern hemisphere* — is the second massive kitchen for food charity* FareShare, which has expanded its operation from Melbourne to Brisbane to allow it to cook more than six million meals a year for people going hungry across Australia.
FareShare will work with a food-rescue charity called Foodbank to reduce food waste and fight hunger with nutritious, cooked meals such as casseroles, stews, curries and quiches.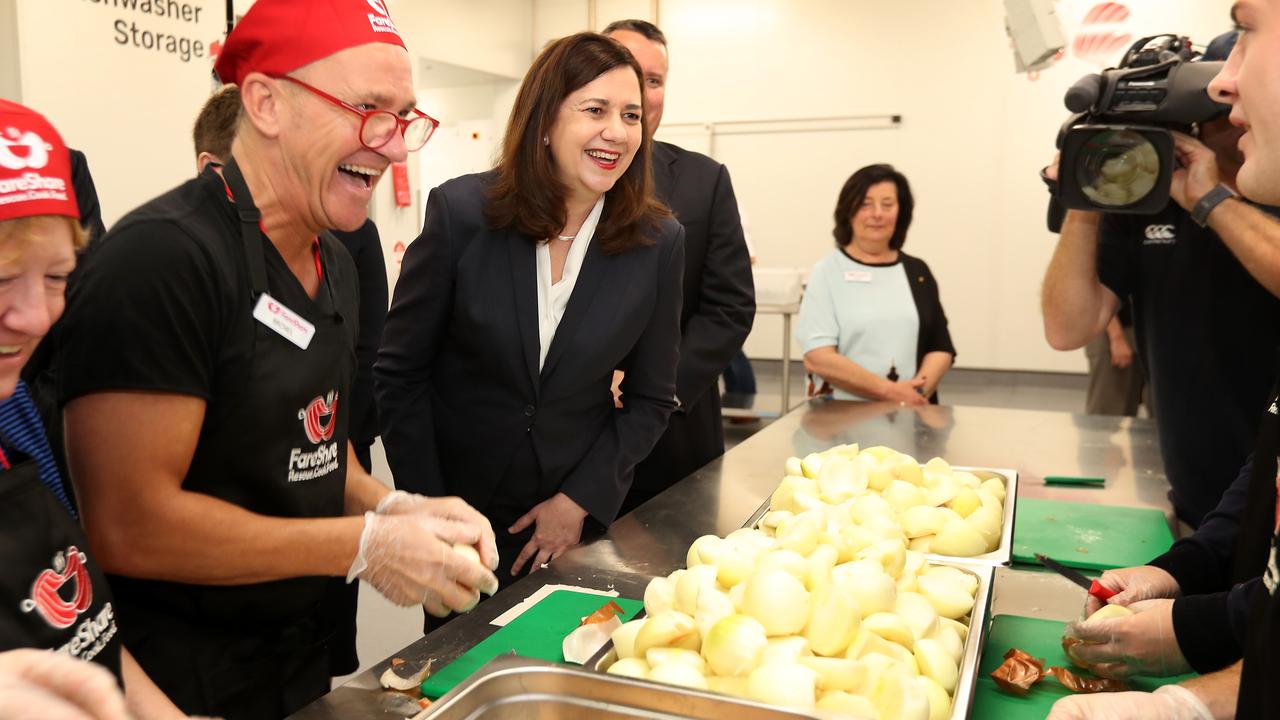 To cook the meals, FoodShare uses rescued food, which is perfectly safe and edible* but would otherwise go into landfill*. Australia wastes food to the value of $20 billion a year.
FareShare CEO* Marcus Godinho said the new kitchen was an exciting opportunity, because the Brisbane kitchen could access surplus* fresh food close to where it is produced.
"The tragedy is that despite the best efforts of food-rescue organisations, significant* quantities of nutritious food are still wasted," he said.
"Often a lack of options to quickly and safely cook meat and fresh produce stop it reaching those in need. In a state renowned* for its world-class food industry, the inevitable* surplus presents an exciting opportunity."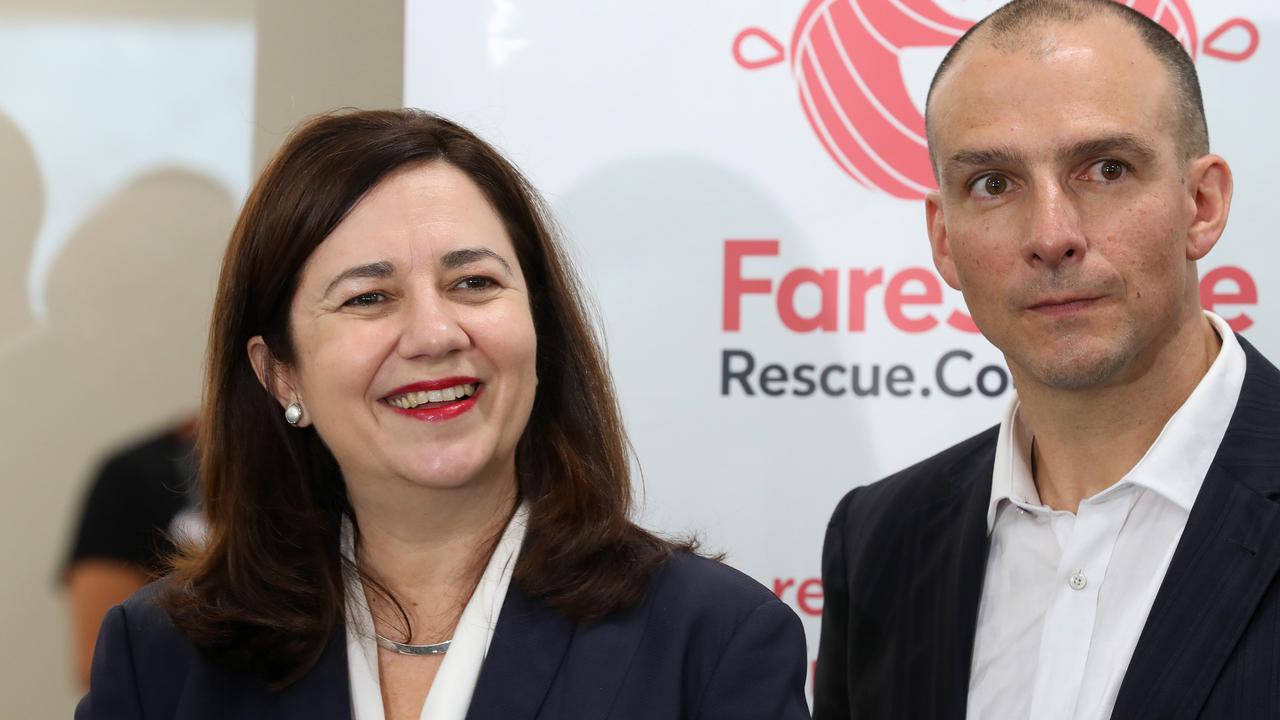 Mr Godinho said more support was still needed from the community to help continue the charity's work.
"It will cost FareShare less than 75 cents to cook a balanced, ready-to-eat meal," he said.
"With your support we have the capability* to cook five million meals a year in Queensland for decades to come.
"For the cost of a good pub meal, the FareShare kitchen could cook a nutritious meal every day for a month for someone in crisis*. For the price of a daily coffee, we could feed a whole family."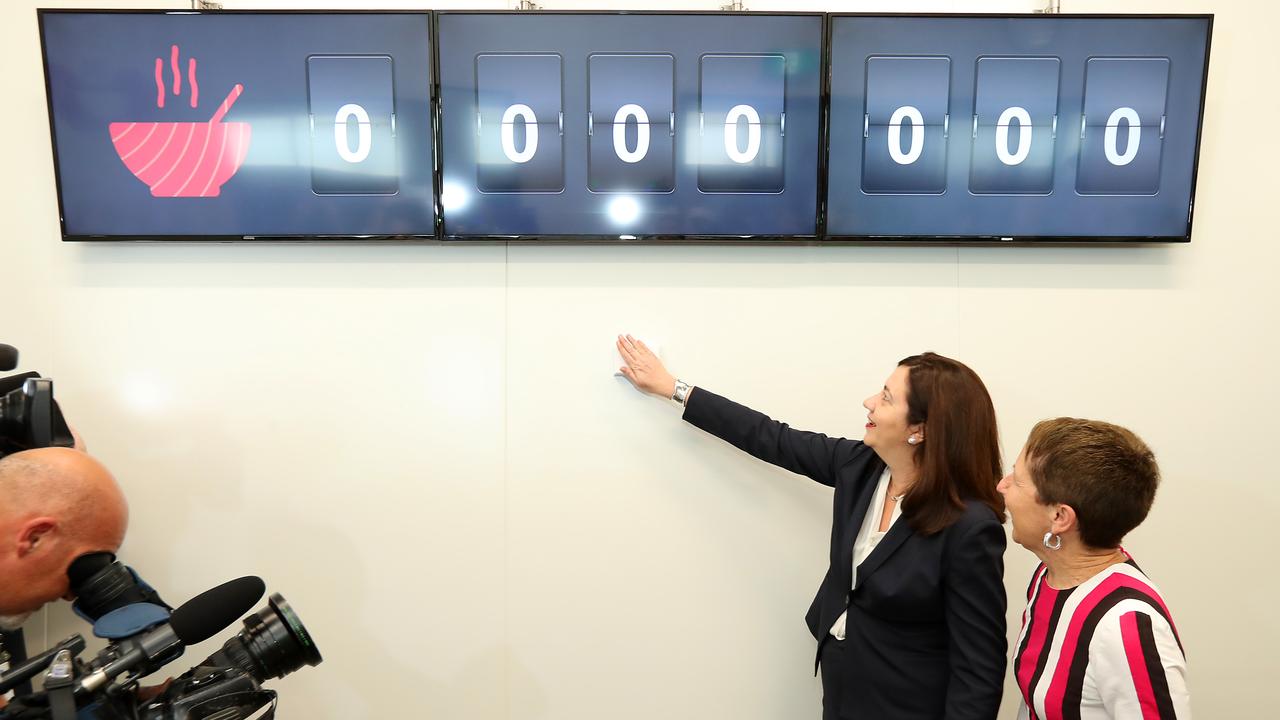 Queensland Premier Annastacia Palaszczuk congratulated FareShare and Foodbank for working together.
Foodbank will source ingredients and distribute* meals through its network of 300 Queensland charities. FareShare will focus on cooking rescued food into nutritious meals in the new kitchen.
"No child should go to school hungry, no elderly person should have to go without dinner and no-one down on their luck should have to beg for a meal on the street," Ms Palaszczuk said.
"At the same time, no bin should stand on the kerbside* filled to the brim with edible food which was thrown out."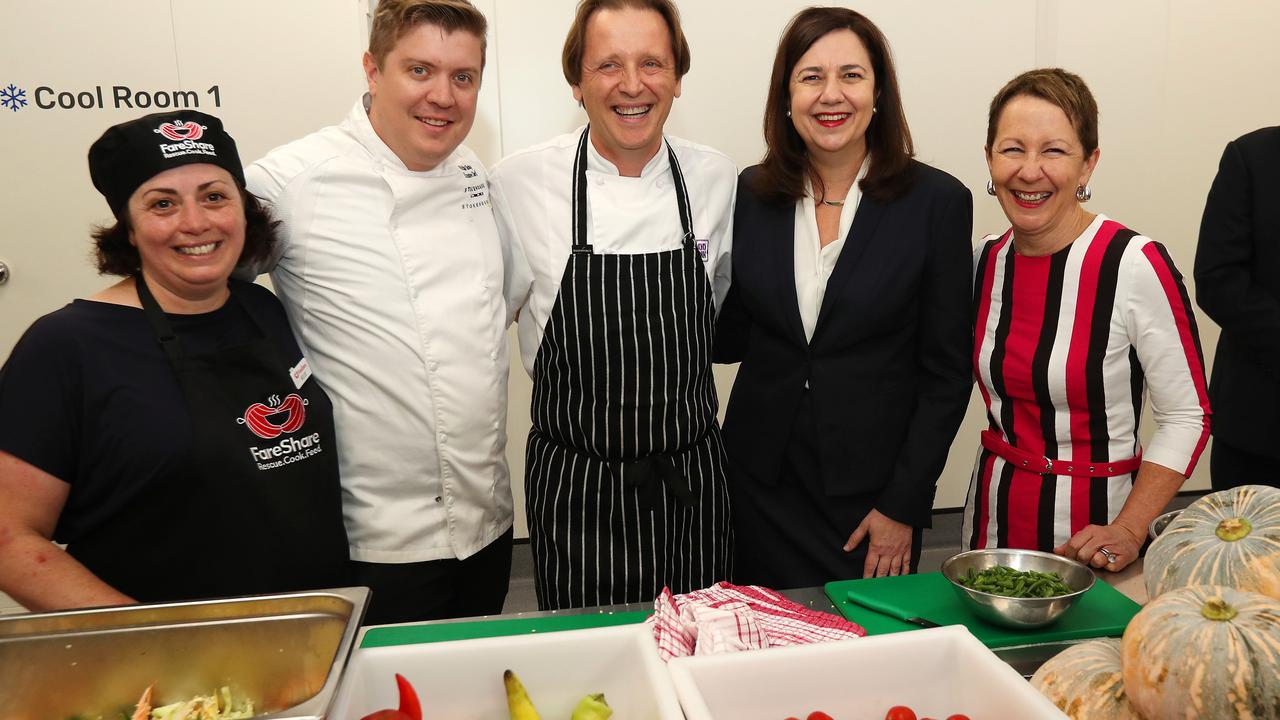 Once the Brisbane kitchen is working at full capacity, it will also supply meals to people in need in New South Wales and ACT.
FareShare started in Melbourne 16 years ago, producing a few hundred pies a week. The Melbourne kitchen now cooks more than 5000 meals a week, or more than 1.2 million meals a year.
Foodbank estimates 3.5 million Australians each year experience food insecurity* — which means they are not sure how they will be able to get the food they need.
If you'd like to know more about food insecurity and Foodbank's work, watch this video
EXTRA READING
Thousands sleeping rough every night
Eat school lunch to help cut food waste
Food waste to become 100 million meals
This man didn't put the bin out for two years
GLOSSARY
capacity: how much can be done or fitted in
southern hemisphere: the half of the Earth south of the equator
charity: an organisation to help where it is needed, without making money from helping
edible: able to be eaten
landfill: rubbish put into a rubbish tip or hole
CEO: chief executive officer; the one in charge
surplus: extra; the amount that isn't needed
significant: important
renowned: well known
inevitable: is going to happen no matter what
capability: ability to do something
crisis: emergency situation
distribute: give out
kerbside: side of the road
insecurity: not sure; worried
LISTEN TO TODAY'S STORY
QUICK QUIZ
1. How many volunteers are there for the new kitchen now? How many are needed?
2. How many meals would FareShare like to cook for hungry Australians?
3. What is the value of food wasted in Australia each year?
4. How much does it cost FareShare to cook one meal?
5. How many Australians each year are unsure how they will get food?

CLASSROOM ACTIVITIES
Think about some things that you and other kids can do to help waste less food everyday. List suggestions and then create a poster of Top Tips to Stop Food Waste.
Time: Allow 30 minutes
Curriculum Links: English, Health and Physical Education
Extension: Although food waste is a problem, FareShare has created a great way to use it to help people and help solve the problems of food insecurity. Think about another problem like this and then think about a way that this can be used in a way that makes something better or solves another problem. Write a report about this.
Time: Allow 30 minutes
Curriculum Links: English, Critical and Creative Thinking. Personal and Social Capability
VCOP ACTIVITY
After reading the article, with a partner, highlight as many pieces of punctuation as you can find in green. Discuss how these are being used, where and how often. What level of the punctuation pyramid is the journalist using in this article?
HAVE YOUR SAY: What other ways can we reduce food waste in Australia? Use full sentences to explain your ideas. No one-word answers.