Parts of Australia have been forced back to the polls* as a crisis over dual citizenship* grips the Australian Parliament.
The Parliament — which makes laws, authorises the Government to spend public money, scrutinises* government activities, and is a forum for debate on national issues — has been caught up in the citizenship saga* for months.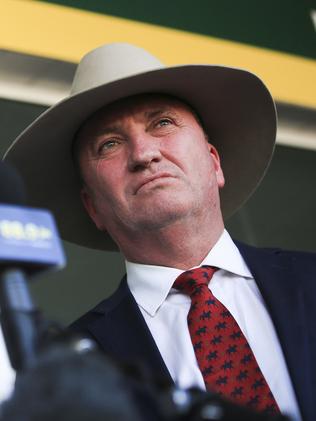 The problem is that some sitting members of Parliament were found to be citizens of Australia plus one other country. This is not allowed under the rules of Parliament (called Section 44), which states members must only be citizens of Australia at the time they nominate* for election.
This rule was designed to make sure everyone in the Australian Parliament was putting the country's interests first.
It is important for Australians to understand the chaos because it has already cost the Deputy Prime Minister and senior politicians from every major political party their jobs and could lead to a change in national leadership if it worsens.
Yesterday Senator Jacqui Lambie became the eighth MP to step down after revealing she holds dual citizenship with the UK by descent*.
She said the citizenship saga was "such a shambles" and would not "end well".
Which MPs have been affected?
• Deputy Prime Minister Barnaby Joyce (Nationals): New Zealander
• Regional Development Minister Fiona Nash (Nationals): British
• Senator Malcolm Roberts (One Nation): British
• Senator Scott Ludlam (Greens): New Zealander
• Senator Larissa Waters (Greens): Canadian
• MP John Alexander (Liberal): British
• Senate President Stephen Parry (Liberal): British
• Senator Jacqui Lambie (independent): Scottish
What's next?
The loss of ministers and Senators isn't just affecting politicians, it is now affecting voters.
In some parts of the country there will need to be by-elections* in coming months to replace the MPs removed from their roles.
Depending on which party representatives win at these by-elections, there could be a change in national leadership as the current Government has only a wafer-thin* grip on power in Canberra.
Prime Minister Malcolm Turnbull has given all MPs and senators until December 1 to disclose information to the public about their citizenship, including when and where their parents and grandparents were born.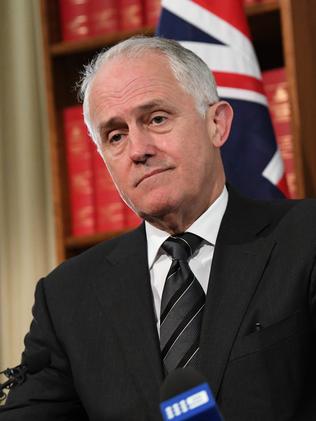 One of the houses of parliament, the Senate, would then decide if anyone's cases should be sent to Australia's highest court, the High Court, which has already disqualified five members of parliament for holding dual citizenship.
The House of Representatives is expected to pass a similar resolution.
GLOSSARY
polls: where people vote
dual citizenship: being a citizen of two countries
scrutinises: closely looks at
saga: series of events
nominate: put forward for something
descent: family origins
by-elections: election held in one area to fill a gap
wafer-thin: very small
LISTEN TO TODAY'S STORY
CLASSROOM ACTIVITIES
Activity 1. Dual citizenship
Outline the current problems facing Australian parliament using the following questions:
• What is dual citizenship?
• Who is affected?
• What is section 44?
• How does this affect the Australian people?
• How does the parliament plan to resolve this issue?
• Do you think this is a big problem?
• How should they fix it?
Extension:
What are by-elections?
Research and explain how these work.
Time: allow 20 minutes to complete this activity
Curriculum links: English, Civics and Citizenship

Activity 2. Survey
Survey the members of your class about where their parents are from and where they are citizens of.
If they're parents are from another country or if they were born in another country, they could be citizens of that other country, potentially holding dual citizenship.
Formulate a question that will you give you the answer you need.
Tally your results and present your information in a graph of your choosing (column, pie, bar).
Extension:
Choose another topic of interest that you can survey your class about and graph the results.
Time: allow 30 minutes to complete this activity
Curriculum links: Mathematics
VCOP ACTIVITY
(Vocabulary, Connectives, Openers and Punctuation)

The Citizenship saga in the Australian Parliament has caused chaos.
What other events can you think of that could be described as causing chaos?
Extension:
The Government's activities have been scrutinised.
Use a dictionary to check the meaning of scrutinised and the thesaurus to write a list of synonyms.
Can you put scrutinised in a sentence of you your own?
Try to use all the elements of VCOP.
Time: allow 20 minutes to complete this activity
Curriculum links: English, Big Write, VCOP
EXTRA RESOURCES
RAINBOW FLAGS AND THE MARRIAGE VOTE
SURPRISE! CANBERRA IS OUR NO. 1 CITY
ULURU CLIMBERS BANNED FROM 2019
IN A SENTENCE, SHARE YOUR THOUGHTS ON TODAY'S STORY
Kids News loves reading your best grammar, vocabulary and spelling.
We publish the best comments.