Donald Trump faces criminal charges over 2020 election
Former US president Donald Trump has been formally accused of trying to overturn his 2020 election defeat, making him the first ever US president to face criminal prosecution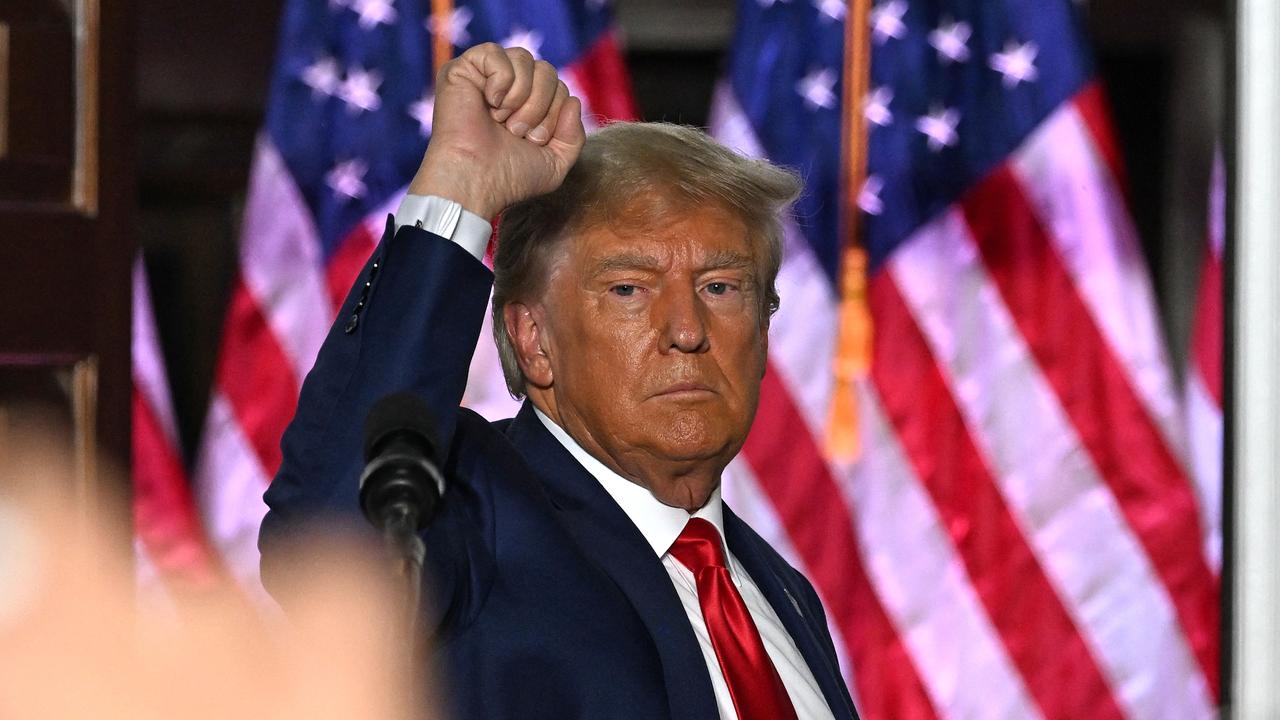 Former US President Donald Trump was indicted on August 1, 2023 over his efforts to overturn the results of the 2020 election. Picture: Ed Jones / AFP
Former US President Donald Trump is facing criminal charges over his behaviour following the loss of his presidency in 2020.
Mr Trump has been indicted, or formally accused, over an attempt to overturn his election defeat.
After investigating claims made against him, a federal grand jury has given the green light to indict him.
This decision means Mr Trump is now formally accused of trying to defraud the US, and will be tried in court to determine whether he is innocent or guilty.
He is the first president in US history to be hit with criminal charges.
It comes as Mr Trump campaigns for another shot at the US presidency in 2024.
WHAT ARE THE CHARGES AGAINST DONALD TRUMP?
Mr Trump is facing four serious charges based on conspiracy, or knowingly breaking the law, in order to defraud, or trick, the US, and get in the way of official proceedings.
The charges relate to claims he made after losing the 2020 election to Joe Biden.
At the time, Mr Trump accused officials of tampering with the election and said that he was the rightful winner.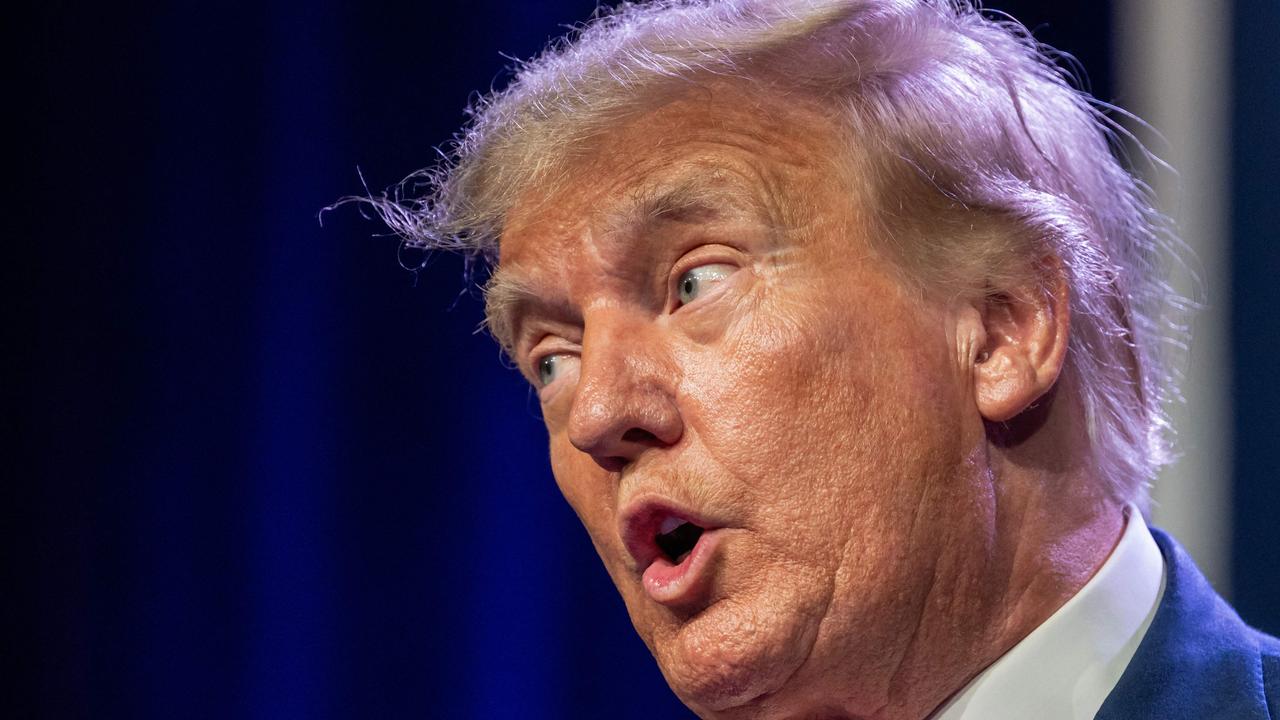 Donald Trump is the first US president to face criminal charges. Picture: Sergio Flores / AFP
In the indictment, Mr Trump is accused of trying to force the Vice President at the time, Mike Pence, to use his role to change the election results. Mr Trump is also accused of lying about the election being rigged and trying to defraud the election to make it look like he won.
"Despite having lost, the defendant was determined to remain in power," the indictment said of Mr Trump.
"So for more than two months following election day on November 3, 2020, the defendant (Mr Trump) spread lies that there had been … fraud in the election (and) that he had actually won. These claims were false, and the defendant knew that they were false."
The indictment said Mr Trump's actions created a mood of mistrust and anger while leading many Americans to question whether they could trust the electoral processes in place.
THE CAPITOL RIOTS
Two months after Mr Trump's election defeat, a mob of angry Americans stormed the Capitol building in Washington DC where the US Congress was in the process of making Joe Biden the new US president. The standard procedures included a formal count of votes before Mr Biden's election win was certified.
Rioters broke into the building in order to stop this process from happening.
They stormed in shortly after Mr Trump gave a speech where he urged his supporters to march to the Capitol building.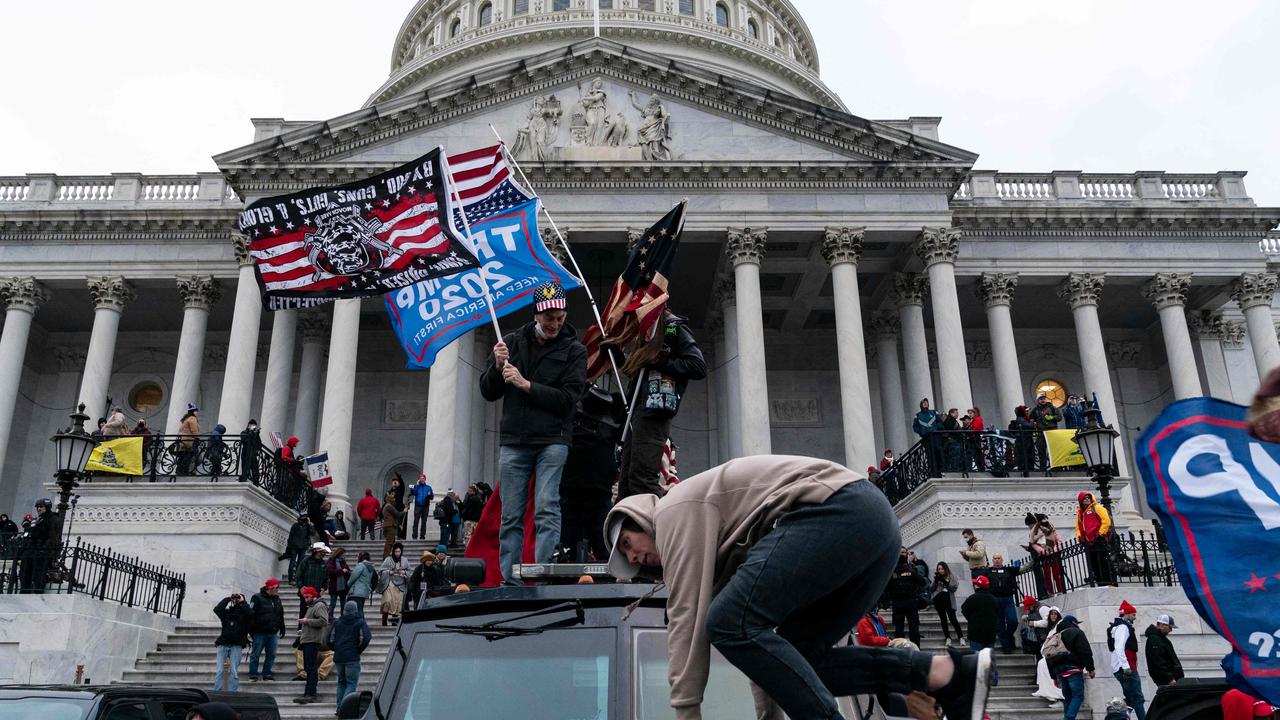 Trump's charges relate to his role in the Capital riots. Picture: Alex Edelman / AFP
"I know that everyone here will soon be marching over to the Capitol building to peacefully and patriotically make your voices heard," Mr Trump said.
Special Counsel Jack Smith told reporters the actions of the angry mob was "an assault on democracy" that was "fuelled by lies" and was aimed at getting in the way of "collecting, counting and certifying the results of the presidential election."
Mr Smith said he wanted a speedy trial in the case against Mr Trump, who he noted was innocent until proven guilty.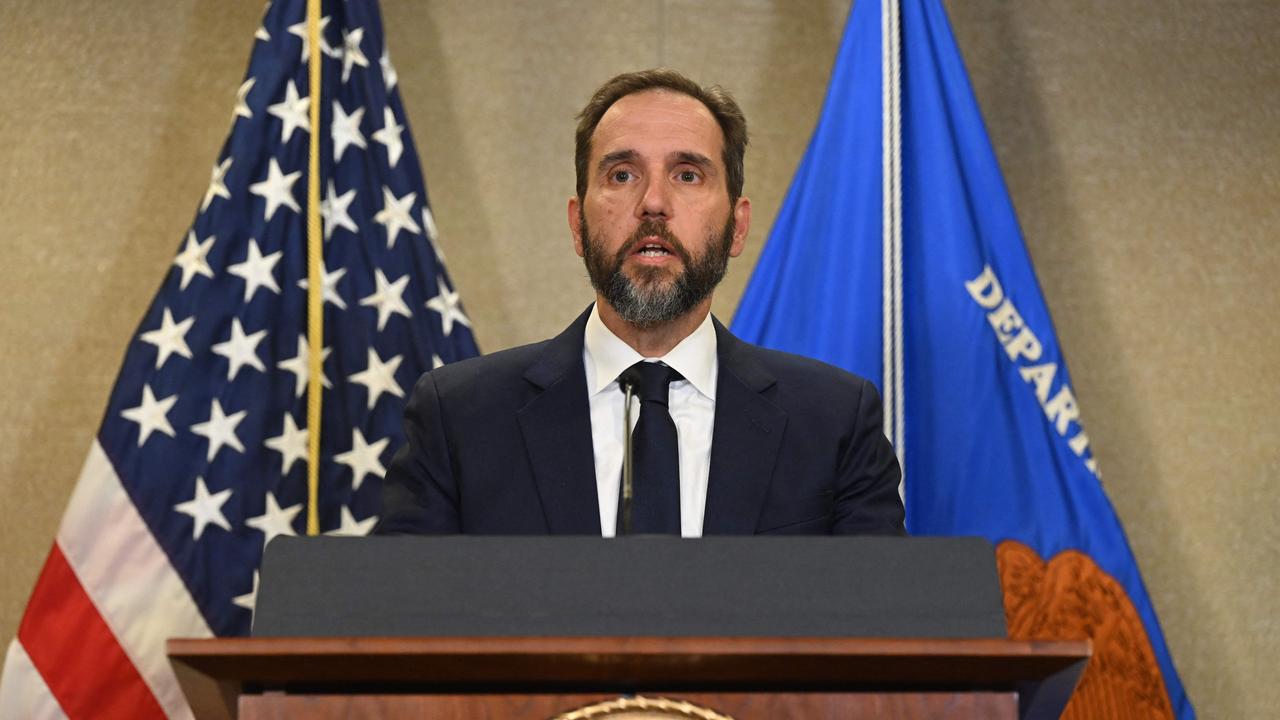 Special counsel Jack Smith said the Capitol riots were an assault on democracy. Picture: Saul Loeb / AFP
PENCE 'GAVE EVIDENCE' AGAINST TRUMP
The indictment suggests former US Vice President Mr Pence gave evidence against Mr Trump.
It sets out several private phone calls between the US leaders after the November election and before the certification of results on January 6, in which Mr Trump pressured Mr Pence over and over to block Mr Biden's victory.
On December 25, when Mr Pence called Mr Trump to wish him a merry Christmas, the President "quickly turned the conversation to January 6 and his request that the Vice President reject electoral votes that day".
Mr Pence replied: "You know I don't think I have the authority to change the outcome."
The indictment marks the third set of criminal charges filed against Mr Trump this year, during his campaign to return to the White House as President in 2024.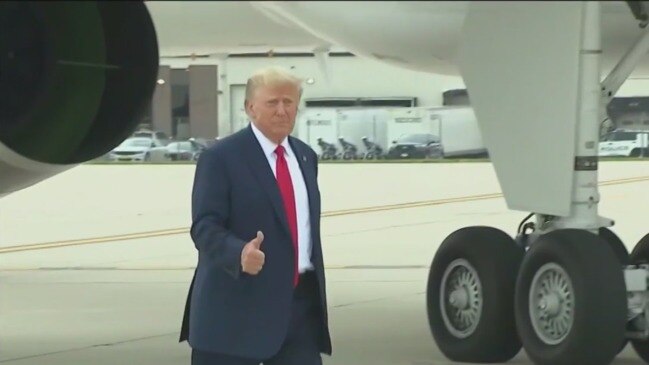 POLL
GLOSSARY
indicted: formally accused of committing a crime
defraud: purposefully trick or deceive
conspiracy: in this instance, knowingly doing something illegal
tampering: interfering with
defendant: a person who has been accused of a crime
certification: a process to make something official
EXTRA READING
Trump has US presidency in his sights again
Biden claims victory in US election
US President axes Aussie visit over debt drama
QUICK QUIZ
1. What is Donald Trump accused of doing?
2. Why did Trump supporters storm the Capitol building?
3. How many sets of criminal charges have been filed against Donald Trump this year?
4. When does Donald Trump hope to run for US president again?
5. How many US presidents have been hit with criminal charges?
LISTEN TO THIS STORY
CLASSROOM ACTIVITIES
1. For or against?
Do you think that Donald Trump should be allowed to run for President again? Write your convincing reasons for or against this question.
Time: allow 20 minutes to complete this activity
Curriculum Links: English, History, Civics and Citizenship
2. Extension
Why do you think the charges of conspiracy are such serious criminal charges? Write sentences explaining your ideas about this.
Time: allow 15 minutes to complete this activity
Curriculum Links: English, History, Civics and Citizenship
VCOP ACTIVITY
Imaginative dialogue
Imagine you were there during the event being discussed in the article, or for the interview.
Create a conversation between two characters from the article – you may need or want to include yourself as one of the characters. Don't forget to try to use facts and details from the article to help make your dialogue as realistic as possible.
Go through your writing and highlight any punctuation you have used in green. Make sure you carefully check the punctuation used for the dialogue and ensure you have opened and closed the speaking in the correct places.