This is Australian wildlife warrior* Bindi Irwin like you've never seen her before … as a Barbie doll.
The Queensland-based teen is one of many high-profile women from across the world who have been turned into Barbies ahead of International Women's Day today.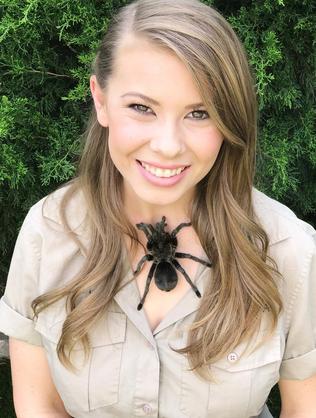 International Women's Day is a global* event that celebrates achievements of women while calling for gender equality (equal rights for women and men).
It started more than 100 years ago when many women were fighting for the right to vote and better pay.
It now takes place every year on March 8.
The day has a different theme each year and involves arts performances, talks, rallies, conferences and marches.

The theme for 2018 is Press for Progress — it is aimed at speeding up gender equality.
Bindi Irwin's doll is part of the She hero range and is dressed in her Australia Zoo uniform of a khaki shirt and shorts, with a clip-on toy koala on her arm.
To show young girls that they can be anything, Mattel has also introduced six new 'Never Before' Barbies in job positions that females are yet to hold.
The new Barbies consist of the Chairman of the AFL, Commissioner of the Australian Federal Police, Governor of the Australian Reserve Bank, Head of ASIO, President of the Australian Olympic Committee, and the First Woman on the Moon.
Barbie general manager Lisa McKnight said the brand wanted to show "the limitless potential in girls".
"Girls have always been able to play out different roles and careers with Barbie and we are thrilled to shine a light on real life role models to remind them that they can be anything."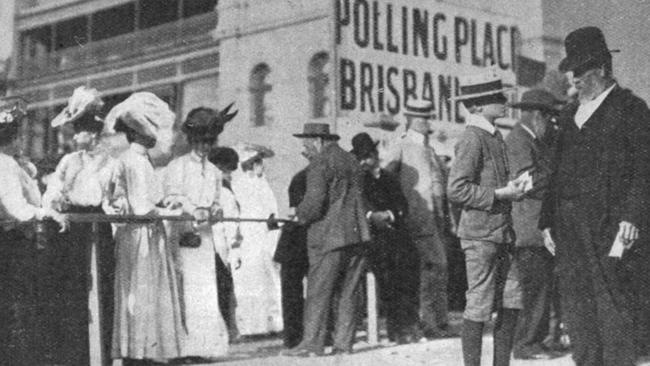 WOMEN FIGHTING FOR THEIR RIGHTS IN THE PAST:
Here are some of the many rights women have fought for and won in Australia:
To be allowed to vote on who should rule their country or state.
To be paid the same wage as men when they are doing the same work
To be able to keep working once married.
To own a house on their own
Attend university
Have a credit card in their own name
Be able to divorce their husbands.
To join the military and fight on the frontline*
Be allowed into public bars at hotels
To not be fired after becoming pregnant
WHY DO WE STILL CELEBRATE IT TODAY?
There is still a big difference in the amount of money men are paid to work compared to women, even when they are doing exactly the same job.
According to the World Economic Forum, the gender gap (which is when men and women's pay will be the same) won't close until 2186. On International Women's Day, women come together to ask the world to recognise these unfair differences.
WHAT ABOUT MEN? DO THEY GET A DAY?
Of course! It takes place on November 19 each year and is celebrated in 60 countries. The day focuses on men's and boys' health, improving relations between men and women, gender equality, and highlighting positive male role models*.
GLOSSARY
warrior: a fighter
global: worldwide
frontline: a military position closest to the enemy
role models: a person looked up to by others
LISTEN TO TODAY'S STORY
QUICK QUIZ
Why has Mattel created a Bindi Irwin Barbie?
What day of the year marks International Women's Day?
What is this year's theme?
Name two 'Never Before' Barbie roles.
Name three rights women have fought for and won in the past 100 years.
CLASSROOM ACTIVITIES
1. International Women's Day
List all of the reasons that you can find in the story about why International Women's Day is held every year. Can you think of any other reasons? Add those to your list.
Do you think that we should have separate days for women and men? Write sentences that explain your opinion.
Time: allow 20 minutes
Curriculum Links: Civics and Citizenship, Personal and Social Capability.
Extension: Design a logo for 2018 International Women's Day. Your logo should represent what is important about International Women's Day, or be a symbol of what you think International Women's Day is about. Write a designer's statement that explains all of the choices that you made in your design.
Time: allow 30 minutes
Curriculum Links: Visual Communication Design
2. Bindi's honour
Australian Bindi Irwin is being honoured for International Women's Day because she is a role model. Choose another woman or girl who you think is another good role model. It can be someone famous like Bindi, someone in your community or school, or just someone you know. Write down the reasons why this person is a good role model. Then, think of a special way that this person could be honoured. Write a description, make a design or create your special honour.
Time: Allow 30 minutes.
Curriculum Links: Personal and Social Capability, Ethical Capability.
Extension: Look carefully at the list of rights that were fought for and won by women in Australia. Find out the year in which Australian women were given these rights. Then, create a timeline of these rights. Under each item on your timeline, write sentences or points explaining why each right was so important. Decorate or add drawings and pictures to your timeline.
Time: Allow 60 minutes
Curriculum Links: History, Personal and Social Capability.
VCOP ACTIVITY
After reading the article, with a partner, highlight as many wow words or ambitious pieces of vocabulary that you can find in yellow. Discuss the meanings of these words and see if you can use them orally in another sentence.
IN ONE SENTENCE, TELL US WHAT YOU LIKE ABOUT TODAY'S STORY
Please do not use one-word answers. Explain what you enjoyed or found interesting about today's article. Use lots of adjectives.