Anzac Day marches will go ahead in every capital city after Prime Minister Scott Morrison said he wanted commemorations* to proceed.*
"If people can party and if ­people can protest, then we can ­remember as a nation and honour our veterans* on Anzac Day," Mr Morrison said. "I would like to see that done as fully and as safely as possible and I think that is not ­beyond our wits* to achieve that. I want Anzac Day on."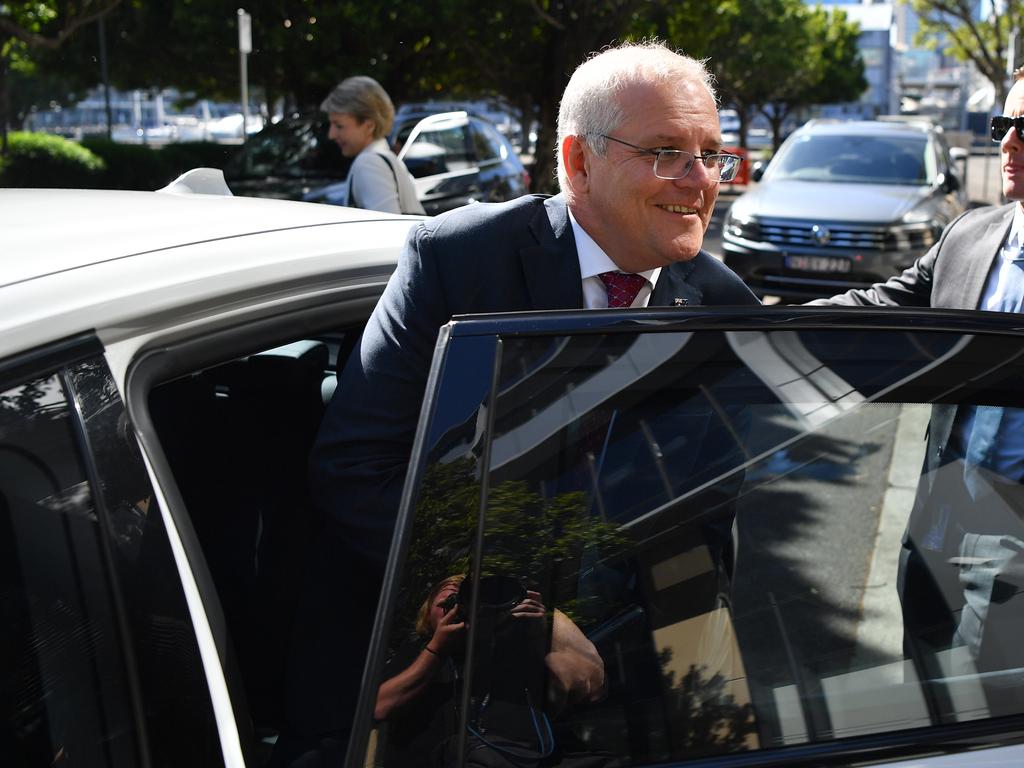 The Victorian government is still considering plans to declare* this year's Anzac Day march in Melbourne a "major event'' to allow up to 5000 people to take part.
The NSW government has ­increased the number of veterans ­allowed to march on April 25 from 500 to 5000 following the Prime Minister's intervention and an outcry from veterans. The decision followed a meeting between NSW Police Minister David Elliott, health officials and veterans groups.
Lest We Forget: Australian War Memorial holds commemorative service like no other
Marches and Dawn Services will go ahead without number restrictions in Western Australia, South Australia, the Northern Territory and Queensland, while Tasmania will have a smaller march.
Remembrance* events were cancelled last year as the COVID-19 pandemic forced Australia into lockdown. Many families held dawn driveway vigils* and other unique events instead.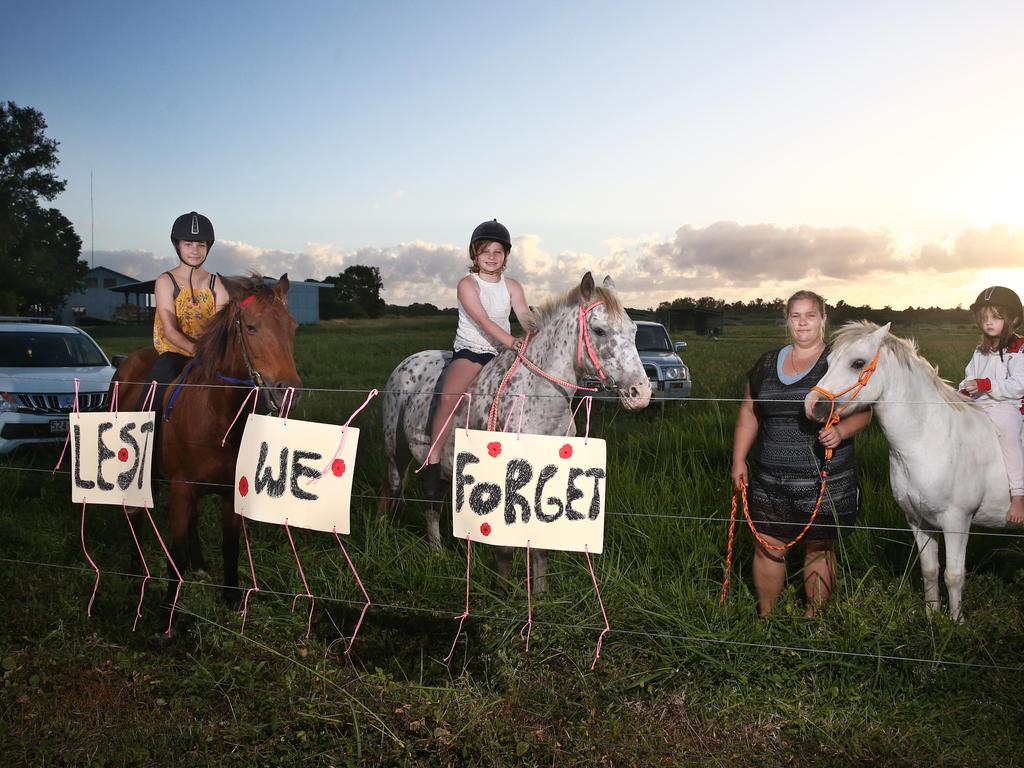 Former governor-general* Sir Peter Cosgrove said it was time to "get one of our great national days back".
Sir Peter served in Vietnam and said he was "saddened" by early plans for just 500 people to be allowed to march in Sydney.
"I hope that in all of the usual places around Australia, veterans and those who observe and ­respect Anzac Day can gather and march or watch in the way we have done since 1916 when, on the shores of the Suez Canal, ­(Sir John) Monash and others made their first commemoration," Sir Peter said.
World War II veteran Nevin Phillips, 96, who served on-board HMAS Kanimbla in the Pacific, was upset when last year's Anzac Day celebrations were called off during lockdown.
The proud navy man, who survived the Battle of Leyte Gulf — the biggest navy battle of the war — signed up for service at just 18 years old.
"My job was taking soldiers from ship to shore," he said. "We would go all the way up the island all the way from New Guinea. We would do a landing and go back to Australia, pick up some more troops and take them to another place.
"I lost my hearing when a cannon* fired right above my head."
The grandfather, who lives in Doncaster in Melbourne's east, has marched almost every year in memory of his fallen mates and his father Herbert, whose horse was shot out from under him during the Battle of Beersheba.
Granddaughter Lauren, 25, said the whole family has always watched him march with pride.
"He's 96 and if he doesn't get the opportunity to march this year, there is no guarantee* if he will make it to 97," she said.
GLOSSARY
commemorations: ceremonies or celebrations in which a person or event is remembered
proceed: move forward, go ahead
veterans:

former members of the armed services

wits:

ability to think

declare: to say something in a strong and firm way
remembrance: the act of remembering the dead
vigils: occasions of observing ritual or prayer
Governor-General of Australia: the Queen's representative in Australia
EXTRA READING
Anzac Day explainer: the dawn of the legend
Saluting the Anzac spirit and ghosts of Diggers past
Footy legend learns of his grandfather's great escape
QUICK QUIZ
What will allow 5000 people to gather in Melbourne for Anzac Day?
Where did former governor-general Sir Peter Cosgrove serve?
According to Sir Peter, where and when was the first commemoration of ANZACs?
What was the biggest naval battle of World War II?
Where was Nevin Phillips' father fighting when his horse was shot?
LISTEN TO THIS STORY
CLASSROOM ACTIVITIES
1. Anzac Day facts
From information provided in this news story, write down three facts about Anzac Day. Then, research Anzac Day further and write down three more facts that are not mentioned in the story.
Finally, pair up with a classmate. Together, write one sentence only with no more than 25 words, to explain what Anzac Day is.
Time: allow 20 minutes to complete this activity
Curriculum Links: English; History
2. Extension
Find out what is planned to commemorate Anzac Day in your local area or at your school.
Time: allow 10 minutes to complete this activity
Curriculum Links: English; History; Civics and Citizenship
VCOP ACTIVITY
1. Summarise the article
A summary is a brief statement of the main points of something. It does not usually include extra detail or elaborate on the main points.
Use the 5W & H model to help you find the key points of this article. Read the article carefully to locate who and what this article is about, and where, when, why and how this is happening. Once you have located this information in the article, use it to write a paragraph that summarises the article.