At least 65,000 years after their ancestors arrived and 20 years after they began their campaign, Kakadu's traditional owners have been granted native title rights over the town of Jabiru in the Northern Territory.
The Federal Court held a special on-country* sitting in the mining town at the gateway to the Kakadu National Park on Friday in which Justice John Griffiths formally recognised the rights and interests of the Mirarr.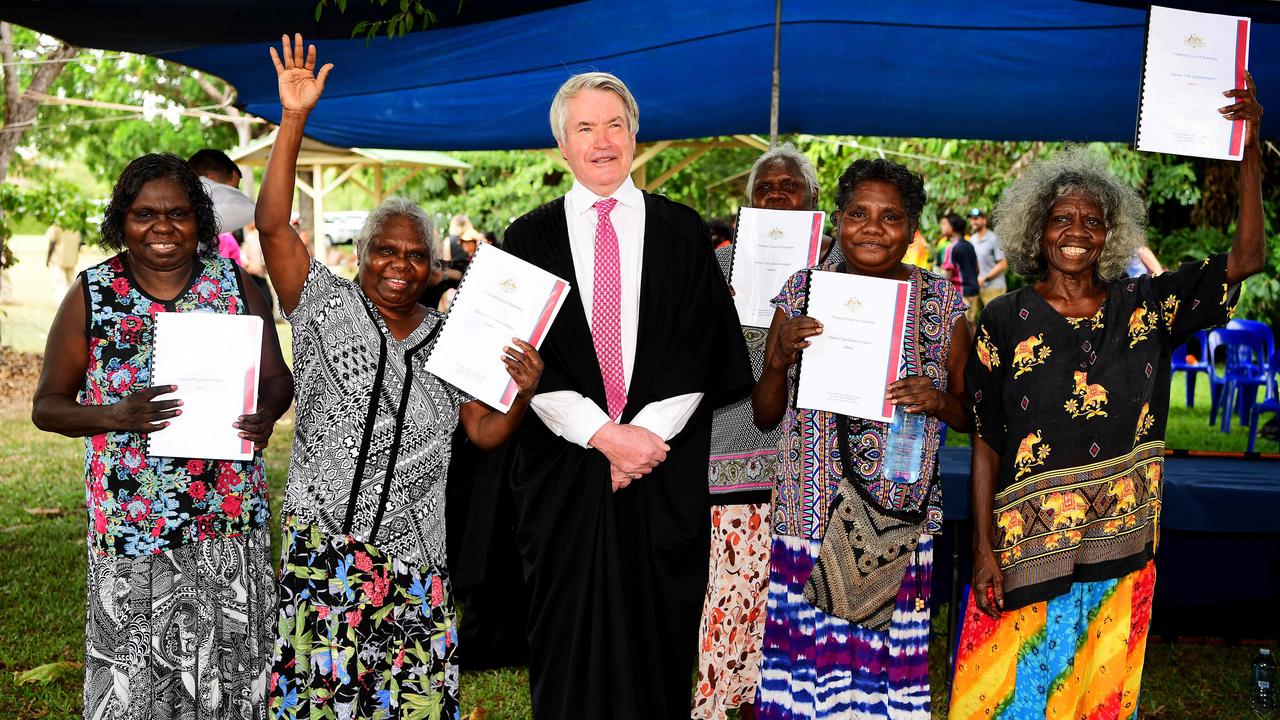 This brought to a close proceedings originally begun by senior elder Yvonne Margarula and her sister Nida Mangarnbarr in 1998.
Justice Griffiths noted the Mirarr's connection to the land dated back much further than the claim's "long and complicated history".
"Mirarr country contains Australia's oldest documented site of human presence and occupation, a staggering 65,000 years," he said.
"A moment's reflection to compare those 65,000 years of occupation with the 2000 years we use on the calendar and to appreciate that's about 30 times more since the birth of Christ puts into a quite poignant* perspective the significance of today's event."
After the formalities were over, Ms Margarula said the Mirarr were happy to see the long journey finally come to an end.
"We are Mirarr, we bring the land back now, that was a long time we've been waiting," she said.
Next-generation traditional owner Simon Mudjandi said the township of Jabiru was now looking forward to a bright future for both locals and tourists alike.
"As traditional owners of this town and the surrounding areas Mirarr have lots of plans for the future of Jabiru, we are working with the NT and the Australian Government to make this plan become reality," he said.
This drone film shows some of the natural beauty of UNESCO World Heritage-listed Kakadu National Park. Jabiru is the park's main town
"Lots of people know about Kakadu, they know it is important world heritage* country, we Mirarr people want to show them how special this country is and to make Jabiru a great town for locals too.
Mr Mudjandi said successful rehabilitation of the Ranger uranium mine site at Jabiru would be key to securing the town's future. The mine will close in 2021 but much work needs to be done to help the land recover from the mining that began in 1980.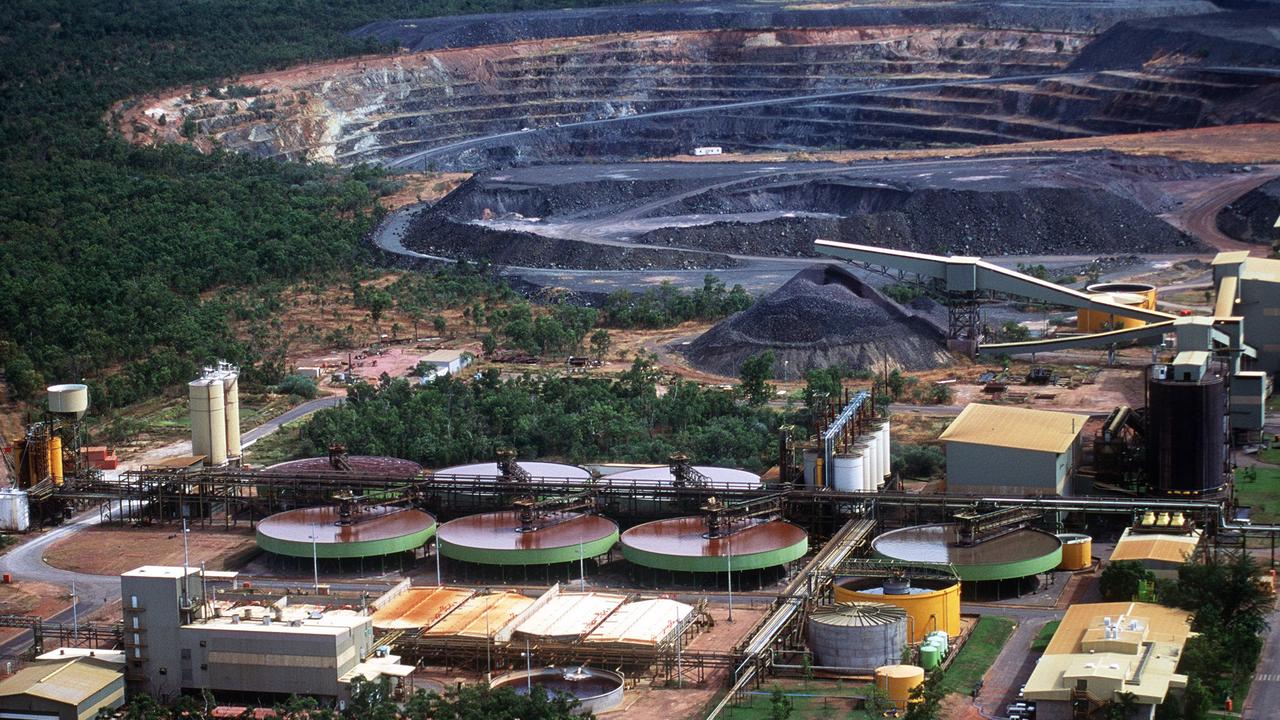 "We want to see the mining company do a really good job of cleaning it up, they need to make it good enough to be part of the world heritage national park," he said.
"This is a big job and the government needs to make sure the mining company does it properly."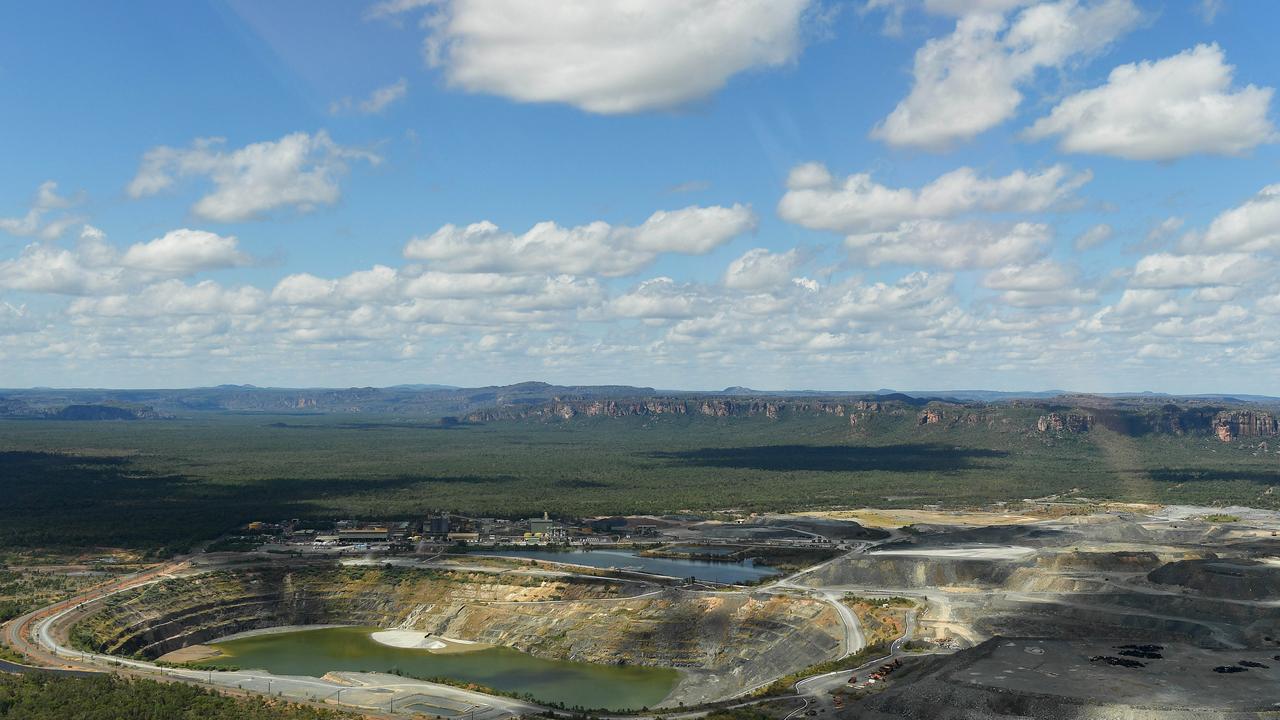 ANOTHER RECENT NATIVE TITLE DECISION
The Victorian government signed the largest native title claim in the state's history on October 26 this year.
The agreement recognised the Taungurung as traditional owners of 11 per cent of Victoria's land area. This land is in central Victoria, from the Campaspe river, between Rochester and Kyneton to the Ovens river near Harrietville in the east of the state.
The Taungurung Clans Aboriginal Corporation (TCAC) and the Victorian government signed the agreement following a 15-year campaign by traditional owners and three years of negotiations*.
The 3000 Taungurung people will have access to government land for hunting, fishing, camping and gathering natural resources.
It also transfers the management of nine parks and reserves to Taungurung people as Aboriginal title, meaning they will be jointly managed by the state and traditional owners. The parks and reserves include areas of the Alpine National Park as well as the Buffalo and Lake Eildon national parks.
THE FIRST NATIVE TITLE CASE
Aboriginal and Torres Strait Islander people have been in Australia for at least 65,000 years. In 1770 Captain James Cook claimed the east coast of Australia for Britain and the First Fleet arrived in Australia in 1788.
Britain declared the land terra nullius, which means empty. Aboriginal and Torres Strait Islander peoples' occupation was not recognised and the British took the land without agreement or payment.
The Mer Islander people decided to challenge the idea of terra nullius in the High Court of Australia. Eddie 'Koiki' Mabo was a Torres Strait Islander who led the fight.
The case went for 10 years. On June 3, 1992, the High Court decided that terra nullius should not have been applied to Australia. Mr Mabo died five months before this decision.
As a result of the High Court's decision, which is known as The Mabo decision, the Australian parliament passed the Native Title Act in 1993, which recognises that Aboriginal and Torres Strait Islanders have rights to and interests in certain land because of their traditional laws and customs.
Source: Reconciliation Australia
This is a news report from 1992 of the Mabo ruling
EXTRA READING
PM wants national day for indigenous Aussies
UNESCO bid for ancient art gallery
Hobart could be known as nipaluna
GLOSSARY
on-country: on the traditional home lands of that group of people
poignant: involves a sense of sadness and regret
world heritage: referring to Kakadu's status as a UNESCO World Heritage site
negotiations: discussion aimed at reaching agreement
LISTEN TO THIS STORY
QUICK QUIZ
1. How long have Kakdu's traditional owners been fighting for this decision?
2. Where is Jabiru and what was the town's main industry?
3. Who are the Mirrar people?
4. What happened in October in Victoria for the Taungurgung people?
5. What does terra nullius mean and when did it stop being part of the law in Australia?
CLASSROOM ACTIVITIES
How does it feel
Fold a sheet of paper in half and mark the two sides with the words "Before native title was granted" and "After native title was granted". Think about how the traditional owners, the Mirarr, may have felt over the last 200-plus years without their rights and interests to their home of 65,000 years being formally recognised, and how it may feel for them now and into the future. Fill your page with words and phrases related to the "before" and "after" that show an understanding of the significance of these events.
Extension: One reason that native title is important is because it allows Aboriginal and Torres Strait Islanders to carry on their traditional laws and customs on their land. Can you find out about some traditional laws and customs and record the details?
Time: Allow 15 minutes
Curriculum links: English, History, Intercultural Understanding, Aboriginal and Torres Strait Islander Histories and Cultures
VCOP ACTIVITY
After reading the article, with a partner, highlight as many connectives as you can find in pink. Discuss if these are being used as conjunctions, or to join ideas and create flow.
HAVE YOUR SAY: What part of this story would you like to know more about? What interested you most? Use full sentences. No one-word answers.