A nine-year-old girl has been threatened with suspension* and given detention* because she refuses to stand for the national anthem.
Harper Nielsen and her parents have been in dispute* with Kenmore South State School in Queensland after it demanded the Year 4 student stand or leave the building. Her refusal to do either resulted in detention and an attempt to force her to sign a written apology or risk suspension.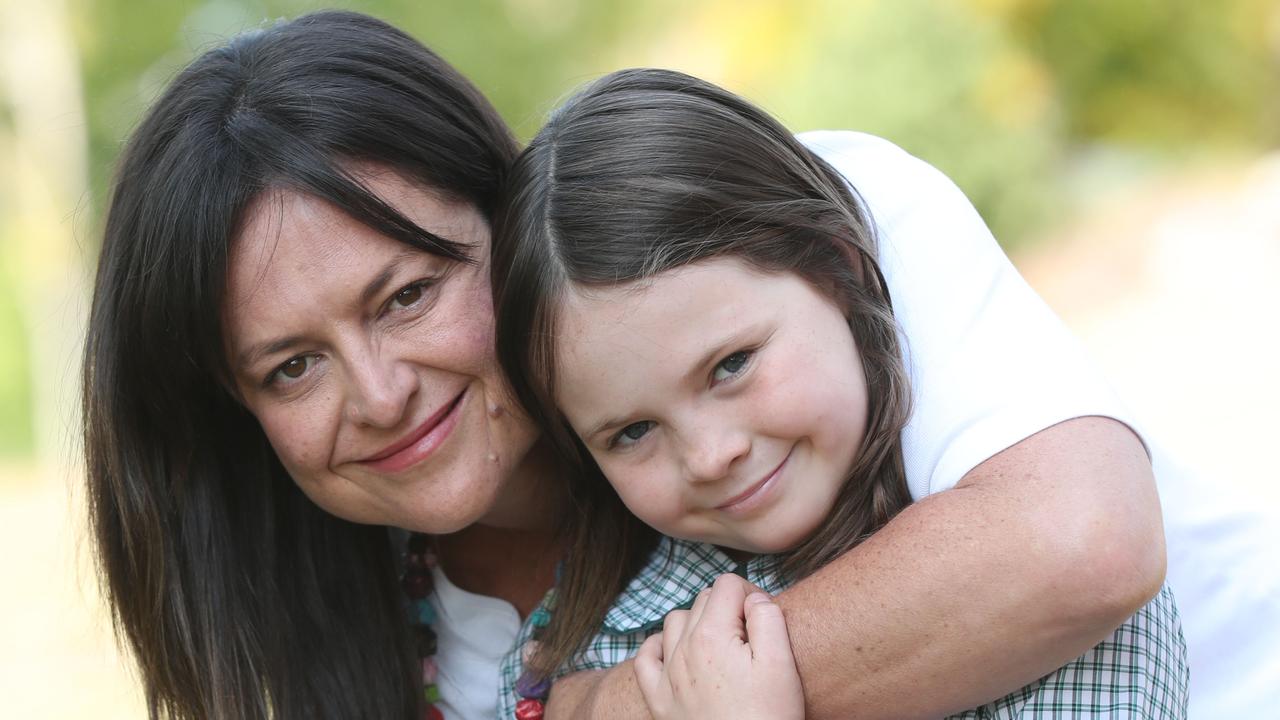 She has vowed to continue her peaceful protest against Advance Australia Fair, which she said was not inclusive* of Indigenous Australians.
"The reason why I don't sing it or stand is because – Advance Australia Fair means advance White Australia," she said.
She particularly disagrees with the line: "for we are young and free".
"When it says we are young it completely ignores the fact that indigenous culture was here for over 50,000 thousand years before colonisation*."
So at the start of this term she started her own peaceful protest by refusing to stand for the anthem at assembly.
Harper's protest comes as NFL players in the US, started by former San Francisco 49ers quarterback Colin Kaepernick, have been kneeling during the US national anthem as a gesture* on behalf of people who were oppressed* because of their race.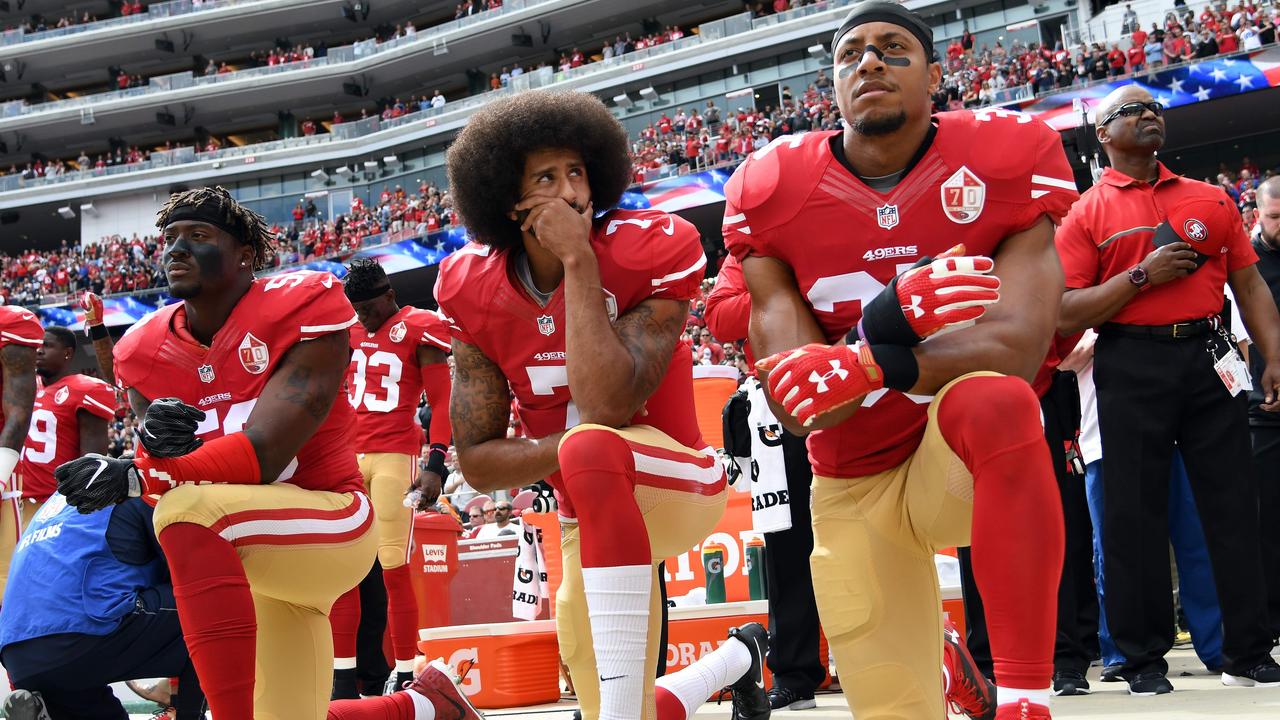 The reaction of school has been to demand she stand, or on other occasions instruct her to leave the building.
Her continued refusal to do either means that last week she was given detention during lunch and asked to sign an apology for "blatant* disrespect" to do with her refusal to follow the teacher's instructions.
She was told that she could not leave the office until she had signed a written apology and that she could be suspended for continuing the behaviour.
Harper's mother, Yvette Miller, has met with the principal but the school and Harper have not yet been able to sort out their dispute.
The school has offered for Harper to not attend assembly at all or sit outside the hall when the anthem is played.
But Harper is not happy with those options and although the conflict* makes her feel anxious she feels remaining seated during the anthem is the best way to make her point.
"I just imagine what it would feel like for all of your friends to be singing the anthem if you were an indigenous person, that makes me determined to keep going," she said.
The school does not do a welcome to country* at the start of assembly and although Harper said she would welcome its introduction it would not change the way she feels about the anthem.
A Queensland Department of Education spokeswoman said Kenmore South State School had been respectful of the student's wishes and has provided alternatives to singing the national anthem.
"State schools set out clear standards of behaviour that they expect from their students in their Responsible Behaviour Plan for Students," she said.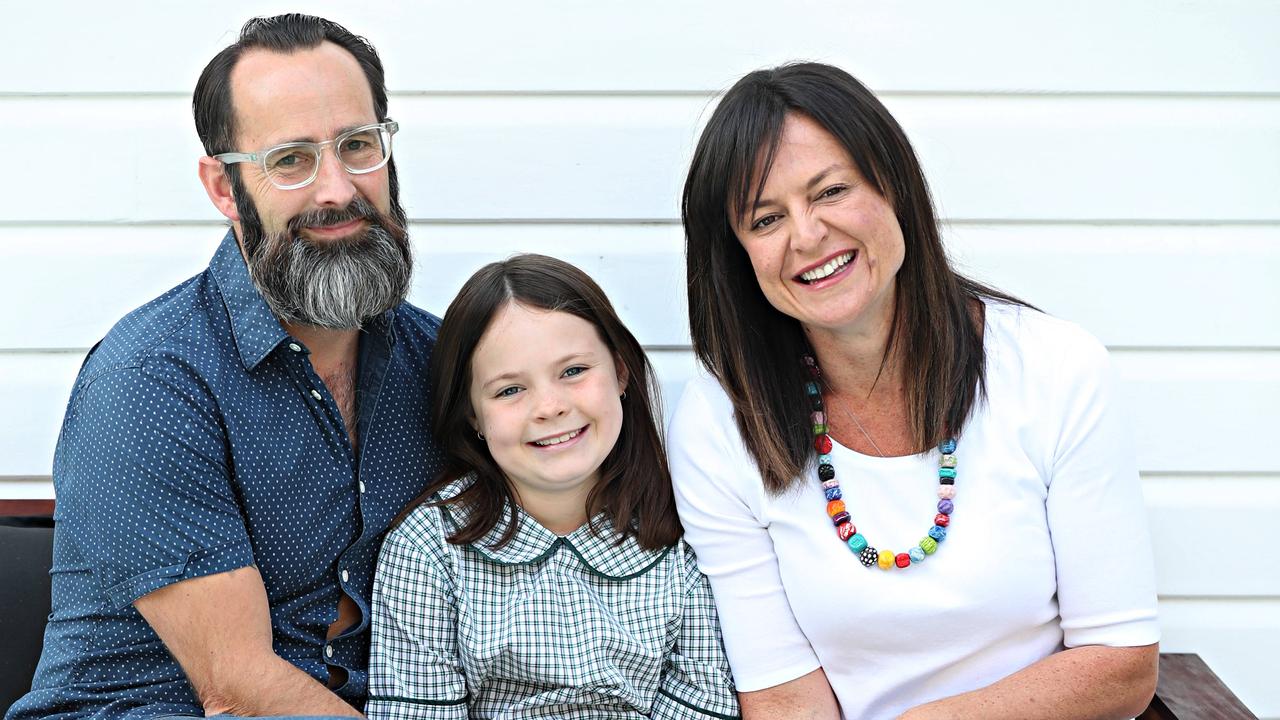 Her father, Mark Nielsen, said they could not be prouder of their daughter.
"I couldn't tell you how proud we are of her, she's amazing, she's an incredibly brave kid and to have such resolve* and be willing to accept anything that comes her way for taking a stand for what she believes in, we're very proud of who she is as a person" he said.
"She has had problems with bullies in the past and a lot of kids would want to hide but the fact she's willing to put herself in a public situation and make a stand for something she believes in is remarkable."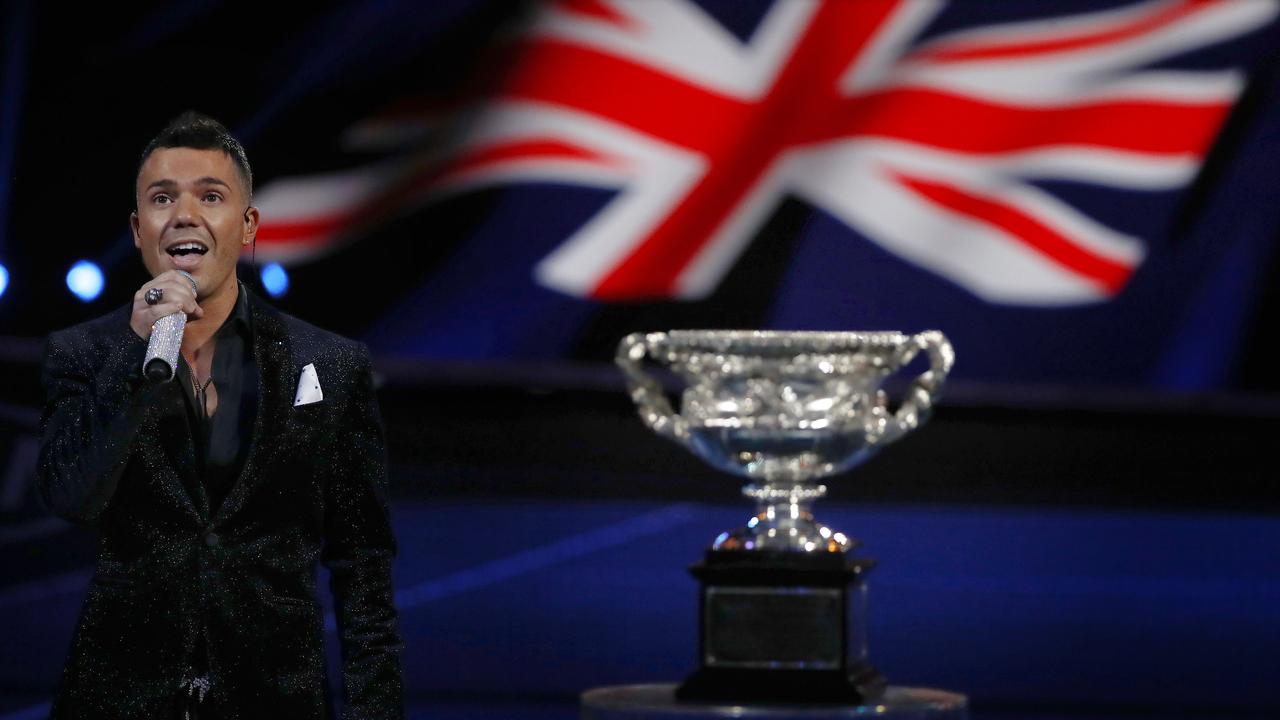 EXTRA READING
NZ says Australia should change its flag
Hobart could be known as nipaluna
UNESCO bid for ancient art gallery
GLOSSARY
suspension: not allowed to attend for a certain number of days
detention: being kept in (for instance, at lunchtime) for misbehaving
dispute: disagreement
inclusive: including everyone; not excluding
colonisation: settling an area and taking it over from the indigenous people
gesture: an action to show a feeling or belief
oppressed: treated harshly and having to follow someone else's strict rules
blatant: obviously, openly
conflict: serious disagreement
welcome to country: a ritual, sometimes just a few sentences spoken, before an event in Australia to acknowledge the traditional owners of that land
resolve: determination to keep going
LISTEN TO TODAY'S STORY
QUICK QUIZ
1. What two requests did the school have for Harper instead of sitting?
2. What did the school ask Harper to sign?
3. What consequence has there been for Harper for her actions?
4. What does Harper believe is wrong with the word "young" in the lyrics?
5. How does Harper feel about adding a welcome to country? Would that make everything okay for her?
CLASSROOM ACTIVITIES
Harper Nielsen has an objection to the wording of the current Australian national anthem as she believes it does not acknowledge the traditional custodians of our land. Help Harper, by rewriting the first verse of the anthem to reflect a more respectful acknowledgment of our indigenous history. Alternatively, you could add another verse to the current anthem that acknowledges Indigenous Australians.
You can base the new anthem on the same tune as Advance Australia Fair or change it completely. Remember that an anthem is a song to show pride and patriotism, make sure your version acknowledges our indigenous history and highlights the things about Australia that we are proud of.
Time: Allow 30 minutes
Curriculum links: English, The Humanities – History, Intercultural Capability, Personal and Social Capability
Extension: Do you believe the anthem should be altered to be more inclusive of Indigenous Australians?
Write a letter addressed directly to the Prime Minister, stating your point of view on this issue. Include reasons for your opinion with evidence to support them. Make sure you use formal language when writing your letter (For example; Dear Sir/Madam is more appropriate than Hi or G'day as an introduction in a formal letter). Be sure to set out your letter and address it correctly.
Time: Allow 30 minutes
Curriculum links: English, The Humanities – History, Intercultural Capability, Personal and Social Capability
VCOP ACTIVITY
With a partner see if you can you identify all the doing words/verbs in this text. Highlight them in yellow and then make a list of them all down your page. Now see if you and your partner can come up with a synonym for the chosen verb. Make sure it still makes sense in the context it was taken from.
Try to replace some of the original verbs with your synonyms and discuss if any are better and why.