Judith Rossell has written 13 books and illustrated* more than 80 and her work has been published in the US and UK and has been translated into more than 20 languages. She has won lots of awards for her Stella Montgomery series, which begins with Withering-by-Sea. Judith lives in Melbourne, Australia, with a cat the size of a walrus.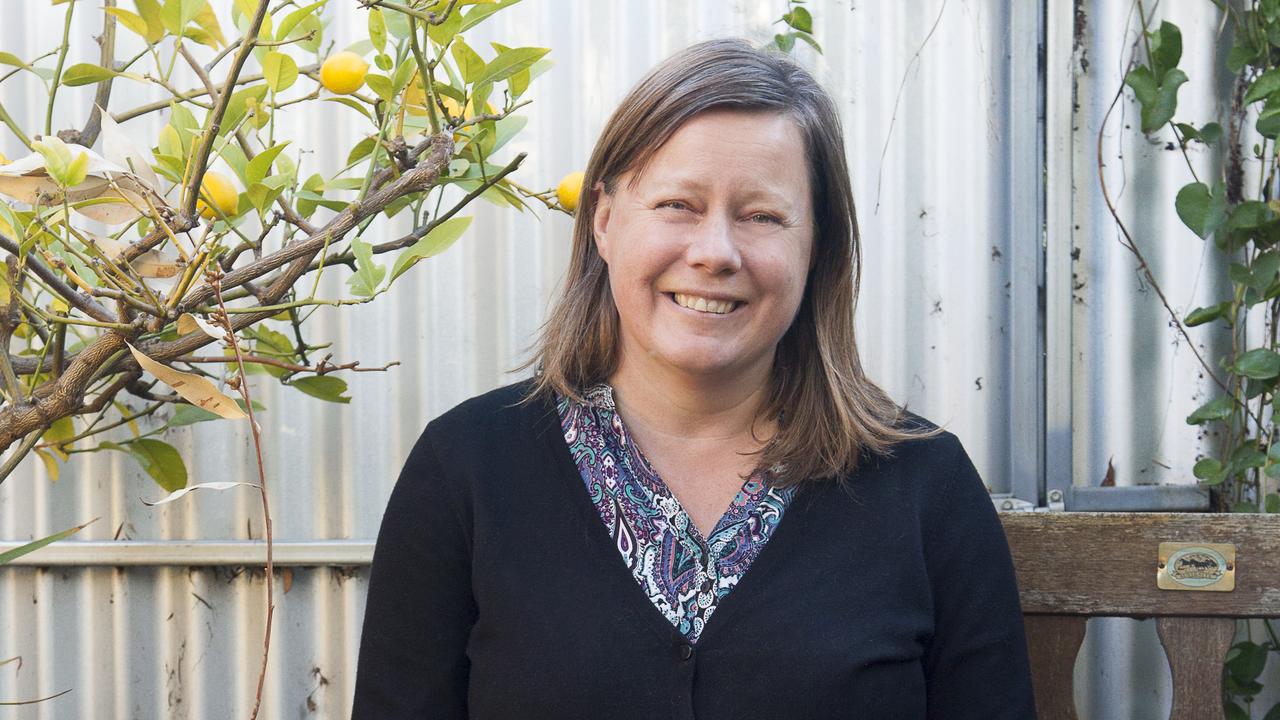 Kids News asked Judith some questions on writing and reading.
Here's what she told us.
How or why did you decide to become a writer?
I started off as an illustrator. At school I was the kid who was always drawing and always in trouble for drawing. It's 20 years since I illustrated my first book. What happens is you get sent the stories and you read them and you feel you have pictures and ideas in your head that you never get asked to draw.
In the case of Withering-by-Sea at the time I was illustrating a lot of books for younger kids and I wanted to write a story that I could illustrate with some darkness.
It's not that I enjoy writing particularly, but I want to tell my own stories.
Where do your story ideas come from? In your head, are your stories in pictures or words?
I'm not a very good planner. I tend to think of a picture. For Withering-by-Sea I had a clear image of a little girl reading an atlas* in a conservatory* and she looked like she was hiding, so I wrote that scene and then thought about what could happen next.
I imagined she would overhear something she shouldn't have. I did it one step at a time, scene by scene.
Because I am an illustrator, I visualise* it first and think what happens next.
Everyone approaches it differently, so you can just try what's best for you.
How do you know if your idea is any good? What do you do if you think your idea is no good?
Sometimes if you think your idea is no good, maybe it needs just a little something extra.
Even if you're writing about something interesting like vampires, you still might need to add in something else, so add in something you love.
I'm interested in vending machines, vampires, volcanoes and musk sticks. If my story seems a bit flat, I add one of those things into it. I'll look at my list of things I am interested in and choose one: I could add musk sticks, which I love.
The trick is, you have to be interested in it and then it will be good to read.
If it really feels no good, put it aside and start on something else and you might come back to it in a few weeks.
Or, you might come back to it and think, no, that really wasn't any good.
When I worked as an illustrator you do lots of drawings trying to work out what the best approach is. All those drawings, they're all part of the process, to work out what the right way to go is.
We're so used to seeing published books and finished artwork we forget that it's a long process.
When and were do you write your stories?
I have a special room I use for illustration. When I'm writing I might also work on my laptop and take it to the kitchen table or a cafe and the library.
Sometimes I write in bed, and sometimes I tell myself you're not allowed out of bed until you've written a certain amount. I make a few rules for myself on writing.
You can write anywhere and on anything: it's good to scribble in a lovely notebook.
Are any bits of your stories from your life? Is it okay to do that?
It's totally okay unless you're writing horrible things about other people and then you need to disguise them completely.
Because my stories are set in a Victorian* fantasy land, they're not really from my life, but what is useful is the feelings.
If Stella is in a scary situation, I've been scared and if I can remember the feeling of being scared, I can use that so it feels realistic*.
I wanted to know what it felt like to wander around a creepy hotel so I went to the Windsor Hotel in Melbourne, which is very old and booked a night and spent it creeping around the hotel. It was really creepy. There were echoing noises and voices and you couldn't tell where they were coming from, you couldn't hear what they were saying. That was very useful.
How long does it take you to write a book?
For Withering-by-Sea and the other Stella books, it takes about a year and a half. Doing the illustrations is the treat at the end.
What sort of books do you read?
I read widely. I read middle-grade kids books a lot, I read a little bit of young adult fiction and I enjoy it.
The adult books I read are detective stories and thrillers like Sherlock Holmes and Victoriana*.
I read nonfiction. I read quite a lot of Victorian history and get a sense of the time and a lot about going to boarding school in that time, which would have been just awful.
Do you have any tips on finding good books to read at the library?
Ask your friends or ask a librarian.
Choose two or three you know you're going to love, like from a series by one writer. The others should be books you don't know anything about. Give them a go.
Look in the nonfiction section on topics you are interested in: fire engines, history, dinosaurs, football, whatever it is.
It's like trying different foods, like olives. Just because you try one olive you don't have to eat the whole bowl if you don't like olives!

GET YOUR FREE BOOK
You can read Withering-by-Sea by Judith Rossell free by becoming a Kids News Book Club member. See the details HERE
Read more about Kids News Book Club HERE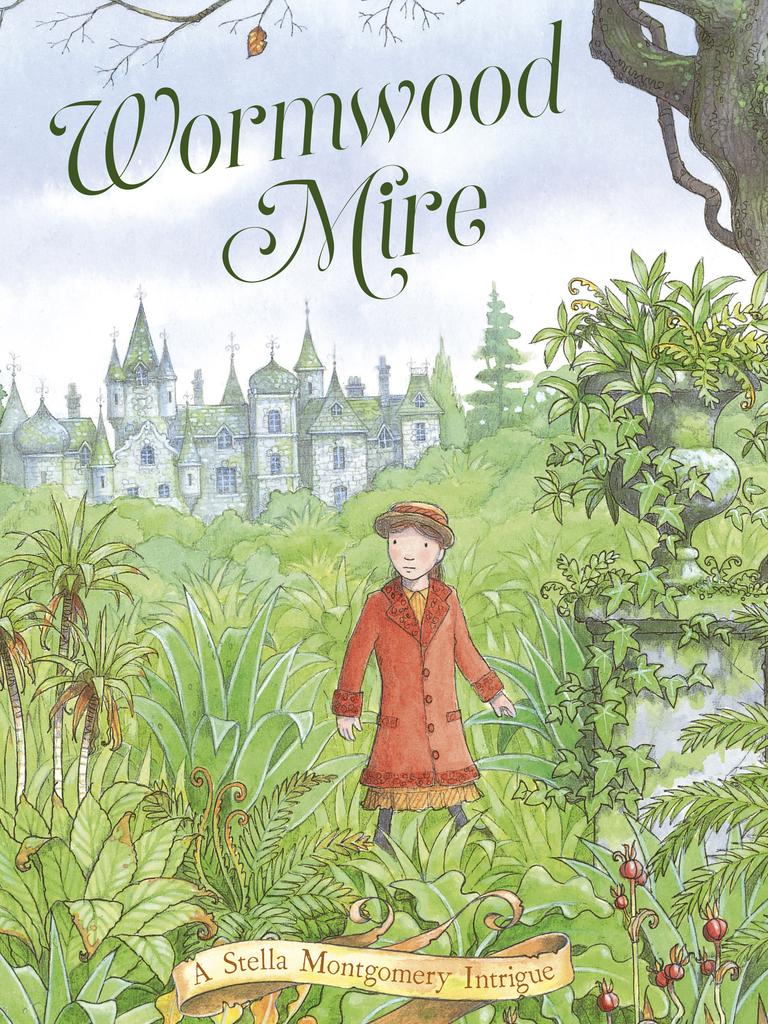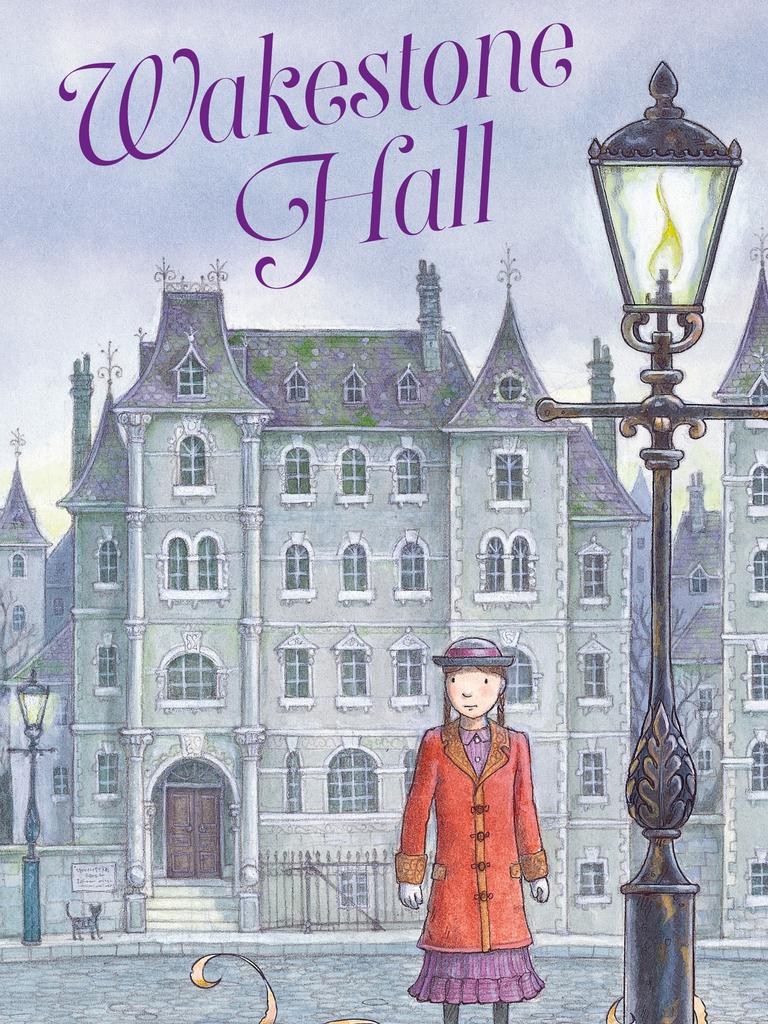 GLOSSARY
illustrated: made a picture of
atlas: book of maps
conservatory: glass room
visualise: make a picture in your head
Victorian: the time in history when Queen Victoria was Queen, 1837-1901
realistic: like it is real
Victoriana: stories and things from the Victorian time
LISTEN TO THIS STORY