Congratulations to Amaeh Reed for winning the 11 and over category of the Kids News short story writing competition.
Amaeh's story about a refugee family's desperate journey to flee Afghanistan and start a new life in Australia is vividly real and thought-provoking.
Amaeh said she first thought to write about refugees when her teacher read a story about refugees in class.
"I then started noticing a lot of stories about refugees on the news," Amaeh said.
"I chose to write this story because I think the plight of refugees around the world is an important issue and one we need to talk about."
Amaeh wishes Australia would allow more refugees to live here and says "Australia has a real opportunity to show what a caring nation we can be — and that's why I included the Australian naval ship rescuing Abdul and his family."
Amaeh said she did a lot of research to make her story realistic.
"It's important that the facts 'work' in your story — so I researched the city of Herat and what the climate was like there. I also had to research the names of Australian navy vessels and gods of the ocean. I really wanted to include a lot of description in my story as well, to bring the story to life."
The judges had this to say about the entry: "Loved this tale of fluctuating emotions. It was so realistic that I could imagine being on the boat. Descriptive writing with a great ending. Very true to life."
Amaeh takes home the first prize of having her story published into a book by HarperCollins for 10 family members and friends, an iPad and a HarperCollins book pack.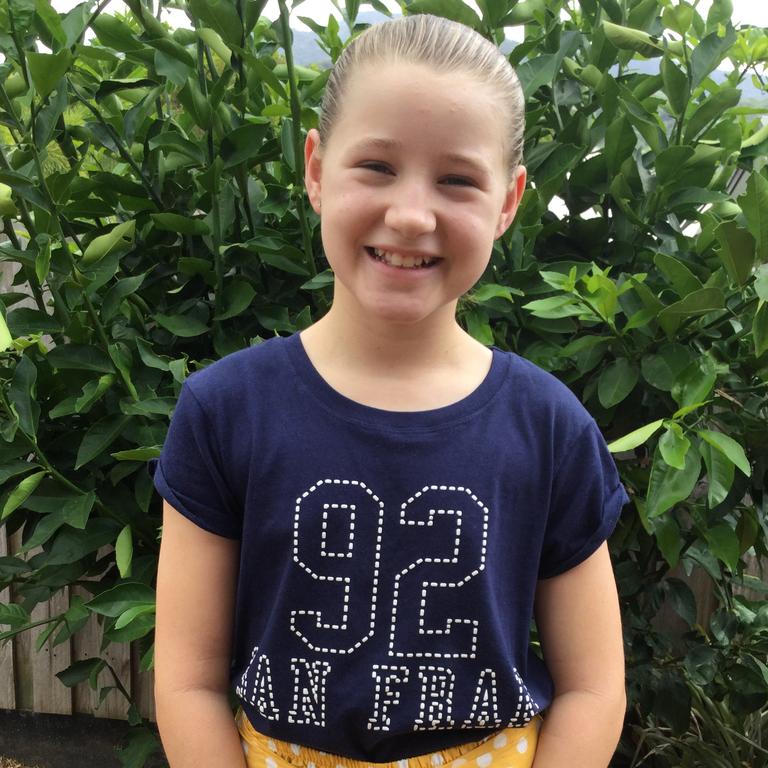 A NEW BEGINNING
By Amaeh Reed: aged 12 from Cairns, Queensland
Pounding, tropical rain splattered against our cramped, rusty fishing boat as we drifted through the bitter sea. for eight days and nights, we had been floating, drifting, rolling through the treacherous waves to … nowhere. The people smugglers assured us we were headed to Australia. But on the third day at sea, our motors failed in plumes of acrid smoke. Our hearts sank to the bottom of the ocean. Now we were drifting way off course. Nobody knew where we were.
I had mixed feelings about leaving Afghanistan. I remembered my city of Herat, the third-largest city in Afghanistan, lying in the fertile valley of the Hari River. Herat was magical. The Citadel of Alexandria was one of the most historical landmarks in Herat where we would visit every Sunday with Mama, Papa and my older sister Azero. Herat was a city of sparkling fountains and bustling markets, of blazing summer skies where we flew our coloured kites and vineyards basking under the warm winter sun.
Then the bombs came. They fell from the sky like black, scorching rain. Living amongst the rubble that was once my beautiful city, our life became a desperate struggle for survival. There was no food or water, no electricity. Many people were missing and sickness took hold with his tentacles of death. Everywhere we turned death and destruction awaited us in that dark labyrinth of fear.
Our lives were so hopeless, that I was not surprised when I was awoken in the middle of a cold winter's night. Shivering under our thin blankets, we stole away silently to the wharf where we boarded the decaying boat, packed with hundreds of people.
The days on the ocean were long and lonely. We did not completely trust the people smugglers and our hearts were gripped by fear and doubt. Rations ran low and the toilets overflowed. People were violently seasick. Tempers frayed, as people argued about little things. Our Papa urged us to make allowances, to be gracious for what we had.
It was a hot, humid morning when I was awoken at dawn. "Quick Abdul," whispered a frantic voice, "there's trouble."
Azero wrapped me in her arms as all of the women and children were herded to the far side of the boat in a desperate panic, babies and small children clenched tightly in their mother's arms.
I took a glimpse, terror overcame me. A sleek speedboat knifed its way through the ocean as it made its way to our floundering vessel. A tall agile man leapt on board, wearing a black hood with holes for his mouth and eyes. His companions boarded soon after, brandishing guns and machetes. They were like the Ancient Greek sea devil Ceto, risen up from the depths of the ocean. My heart pounded wildly in my chest and my stomach churned with fear.
VIDEO: Hear how Amaeh had the inspiration for this story
Short story winner 11 and over
The man stood silently for a moment, eyeing the crowd, sending rapid gunfire up into the cloudless sky. At his command, his companions stormed around our small ship taking whatever they could. "Money, jewellery, valuables," they screamed. Mama, trembling in fear, handed over her precious pearl necklace her wedding ring. They were the only two things she owned in the world and had been viciously stolen from her by men who traded in the sorrow and suffering of others.
And then as quickly as it began, it was over. The pirates sped off towards the distant horizon. Although we felt relief, there was no celebration, just the quiet weeping of people, sweltering under the midday sun, perilously lost at sea. I looked over the edge of the boat, the water lapping at its rusting hull and wondered to myself, "What had we done to deserve this?"
In the depths of my being I tried to grasp onto a magical hand of hope that would keep me alive.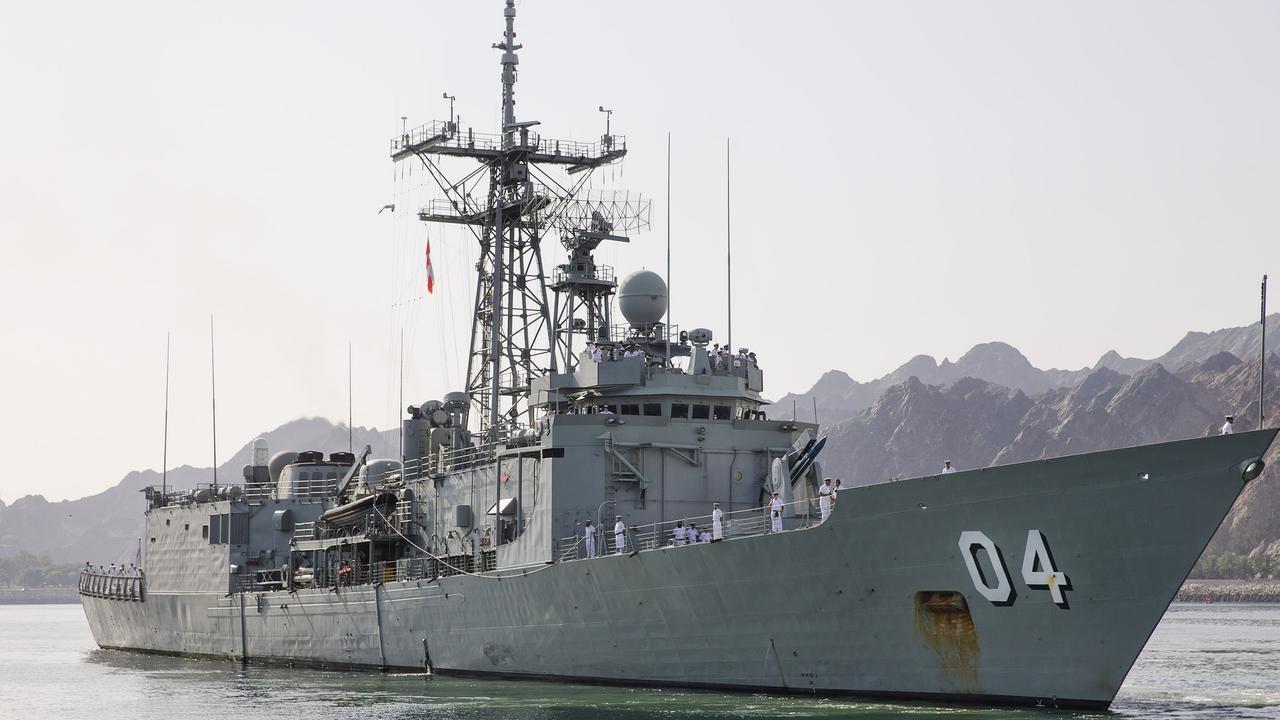 Two more days passed as we continued drifting aimlessly on the ocean. But then suddenly, there was a shout, first of panic, but then of joy. For steaming towards us, in the early dawn light, was the most magnificent ship — a grand, grey naval ship — and we could make out the words HMAS Darwin on her hull.
"It's Australia," a voice rang out. There were cheers of joy and soft prayers as the Royal Australian Navy ship cruised towards us, blaring her horn to tell us they had seen our little ship. And we waved and jumped for joy as we laughed and cheered, cried and hugged.
I stood up and waved my arms as a sense of optimism filled my soul.
Australia was here.
And we were safe.
THE END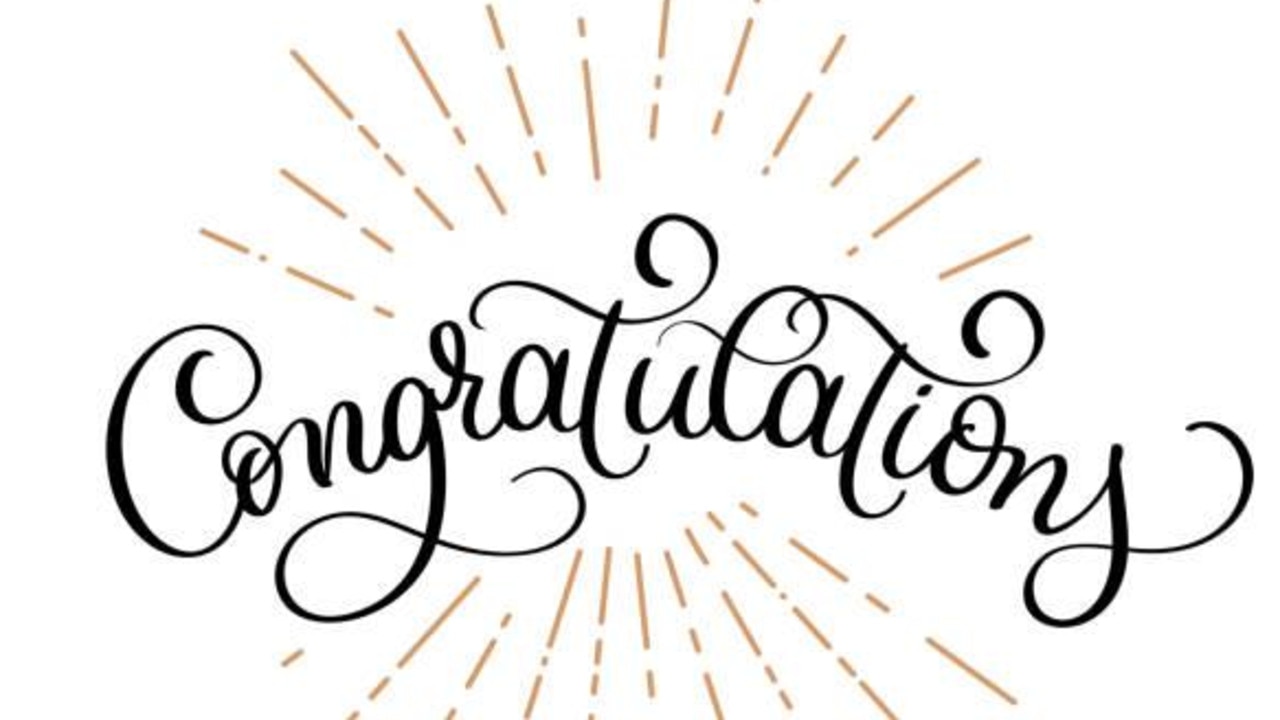 LISTEN TO THIS STORY
Other winners in this category making up the top 25 were:
2. Runner up:
Arianne Bannister, of North Ryde, NSW for Benevolence
Judges remarks: Colourful writing. Original storyline and one that makes you think. Nice ending.
As runner-up, Arianne wins an iPad and HarperCollins book pack.
Highly Commended:
3. Jessica Cash, of Buderim, Queensland, for Empty Sounds
Judges remarks: Love the start and power of realising the writer may be the only child left in the world. The notion of silence and aloneness is well portrayed. Strong ending.
4. Lee Crawford-Raby, of Caboolture, Queensland, for My Grandmother's Secret
Judges remarks: Loved the freshness and overall zaniness of this story, and the transformation of the granny into a special agent. Good storyline that needed some more work on the ending
5. Cormac Lee, of Clapham, South Australia, for Flesh Masks
Judges remarks: Well thought out, good pace and a good ending. Original and relatable for kids in the fun park setting.
* All Highly Commended winners receive a HarperCollins book pack.
Other finalists:
6. Jacinta Mentiplay, of Narre Warren South, for Citron the Lemon
7. Ella Glen, of Reedy Creek, Queensland, for The Final Stage of Grief
8. Jasleen Kaur of Cranbourne East, for Pluto
9. Jasmine Tran, of St Ives, NSW, for Mother Earth's Lesson
10. Hannah Cunningham, of St Kilda, Victoria, for Hopes and Dreams
11. Jensen Spencer, of Greensborough, Victoria, for Dragon's Peak
12. Charlie McCann, of Kirwan, Queensland, for Quinting
13. Georgie Zarkovich of Eli Waters, Queensland, for The Great Aussie Barbie Explosion
14. Hannah Croft, of Drumborg, Victoria, for For the Next Three Months
15. Patrick Dixon, of Blackburn, Victoria, for Illuminated
16. Clover Charlton, of Edmonton, Queensland, for Difference
17. Sarah Cowburn, of Gawler South, South Australia, for Depression
18. Archisha Sarath, of Ivanhoe, Victoria, for Albidaya (The Beginning)
19. Finn Molloy-Drum, of Banyena, Victoria, for Immune
20. Scarlett Round, of Mount Compass, South Australia, for A Lady of Colour
21. Alexander Young, of Wemley Downs, Western Australia, for Tempestate
22. Naomi Kuhle, of Edmonton, Queensland, for Celestian Mirror
23. Katherine Pan, of Carlingford, NSW, for Beetroot Soup
24. Anais McColl, of Newport, Melbourne, for The Art of Regret
25. Zoey Dix, of Riverhills, Queensland, for Book Boy and Device Dude
* The Kids News short story writing competition was proudly supported by HarperCollins.