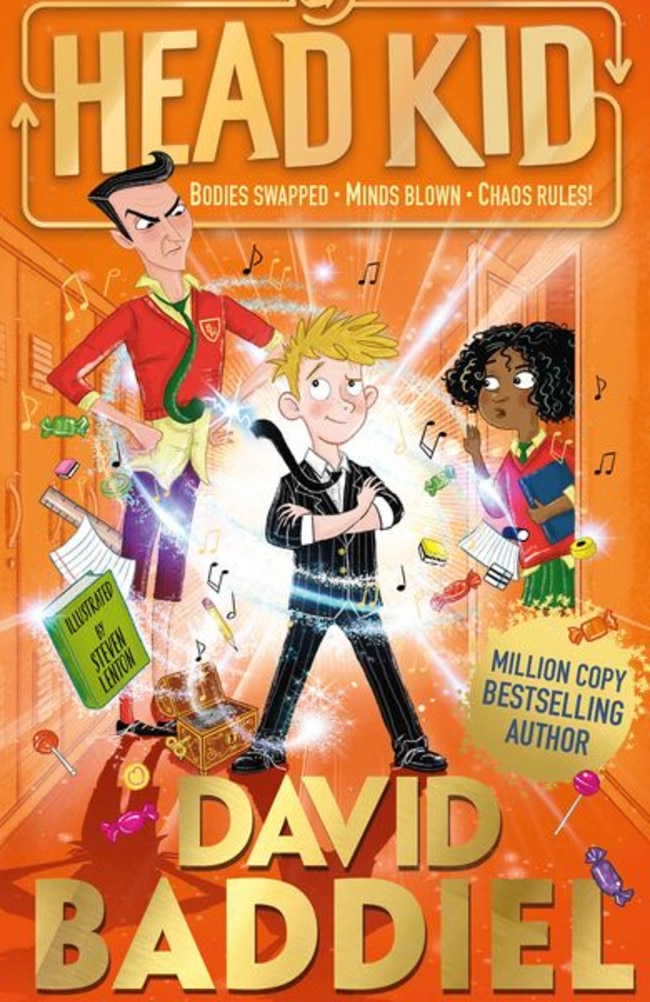 Bracket Wood School is about to be visited by the school inspectors. But there's one big problem: Ryan Ward.
The maestro of practical jokes, Ryan has played so many tricks that in the end the Head Teacher just walks out. And then the new Head Teacher, Mr Carter, arrives. A man so strict even the teachers are scared of him. So imagine his surprise – and Ryan's – when they swap bodies.
Now Ryan is Head Teacher – and his mortal enemy is one of his pupils. It's every naughty kid's dream! But soon Bracket Wood School is in a total mess — and only its worst ever pupil can fix it.
From the million copy bestselling author of The Parent Agency and Birthday Boy, this is a wildly entertaining wish-fulfilment adventure.
COMPETITION: WIN A CLASS SET
Anyone can enter this competition free and win a set of Head Kid by David Baddiel for your entire class. Just answer this simple question:
What would you do if you were the head teacher at your school? Tell us in 25 words or less.
Email your answer to kidsnewsbookclub@news.com.au with the subject line: Competition Head Kid
NOTE: This competition is now closed.
READ THE FIRST THREE CHAPTERS HERE FREE
BECOME A BOOK CLUB MEMBER AND SAVE $5 ON THIS BOOK
Head Kid by David Baddiel is on sale in our Kids News Shop for $19.99.
But members of the Kids News Book Club can purchase Head Kid for $5 less at just $14.99.
Only members will be sent the special discount code each month via email.
To join for the discount plus special offers, occasional free books, chats with authors and more competitions, get your parent or guardian to sign a consent form HERE and send to kidsnewsbookclub@news.com.au. Then we will sign you up.
ALREADY A MEMBER?
If you are already a member, you can purchase at https://kidsnews.myshopify.com/ with the discount code we email you at the end of each month.