'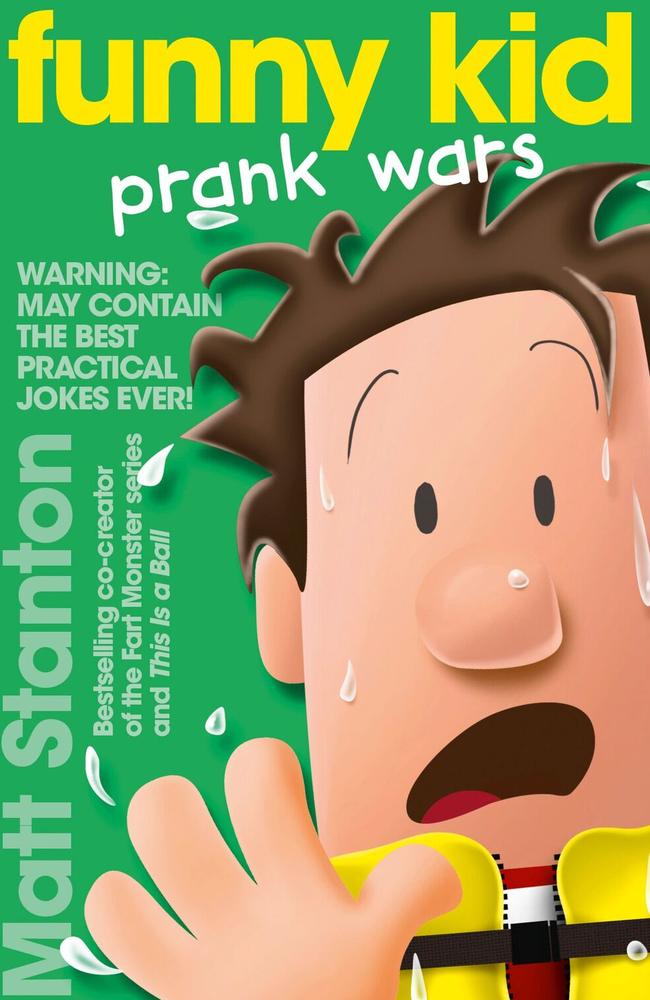 Every kid wants to laugh, but Max is the boy who can make it happen.
As he and his classmates head off on a camping trip, the new boy, Tyson, decides to play some jokes of his own.
Max is the funny kid … and now there's a prank war to be won!
Monsters in the lake, smuggling ducks, dig-your-own toilets, capsizing canoes, absolutely not falling in love and beans that give you the runs are just some of the things in store for Max and his friends in this brand-new adventure.
For fans of Diary of a Wimpy Kid and Tom Gates, Funny Kid is the mega-bestseller from author-illustrator Matt Stanton.
READ THE FIRST THREE CHAPTERS HERE
COMPETITION
Win a copy of Funny Kid Prank Wars for everyone in your class! Tell us your funniest joke in 25 words or less and send it to kidsnewsbookclub@news.com.au with the subject line: Funny Kid Prank Wars competition
NOTE: This competition is now closed.
DISCOUNT BOOK OFFER – BECOME A MEMBER NOW
Members of the Kids News Book Club can purchase Funny Kid Prank Wars for $5 less than you can buy it in shops.
Only members will be sent a special discount code each month via email.
To join for the discount plus special offers, occasional free books, chats with authors and more competitions, get your parent or guardian to sign a consent form HERE and send to kidsnewsbookclub@news.com.au. Then we will sign you up.
ALREADY A MEMBER?
If you are already a member, you can purchase at https://kidsnews.myshopify.com/ with the discount code we email you at the end of each month,