How do two authors bring their ideas together for one book?
For The World Between Blinks authors Amie Kaufman and Ryan Graudin it happened on cue cards on the floor of a New York City hotel.
"We had a whole bunch of index cards and just wrote whatever came into our brain," Ryan said.
"As the day went on we started arranging the postcards and figuring out the plot."
Amie, who returned home to Melbourne after their hotel brainstorming of ideas, and US-based Ryan then started writing the book on opposite sides of the world, each focusing on the point of view of one character.
"We'd each write a chapter in our character's point of view and then send it across (on email)," Amie said.
"The other person would do some editing and then write their chapter and send it back.
"By the time we were done I don't think we really know who wrote which line anymore. It's a real blend of our voices."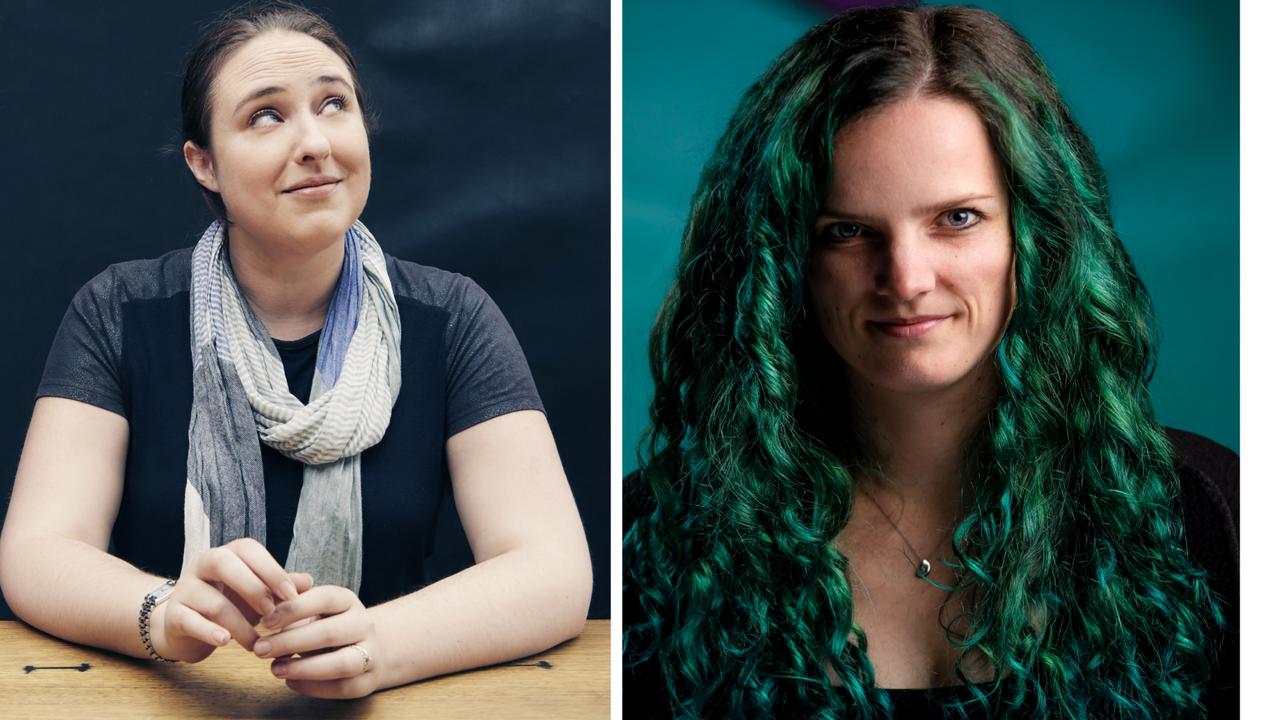 The World Between Blinks by Amie Kaufman and Ryan Graudin
Discover a magical world where lost things are found …
Whenever cousins Jake and Marisol get together, adventure follows. They have their late Nana to thank for that. Her epic trips and treasure hunts were the stuff of family legend.
This summer, with the whole family reuniting for one last vacation at Nana's home, the cousins are in for a legendary trip of their own.
Following a map Nana left behind, Jake and Marisol sneak out to a nearby lighthouse — then accidentally slip into another world …
The World Between Blinks is a magical place, where all kinds of lost things (and people!) end up.
Everywhere they turn, the cousins find real mysteries from history — plus a few they thought were only myths.
But the man who holds the key to Jake and Marisol's journey home doesn't want to be found … and if the cousins don't catch him fast, they could end up lost in this world forever.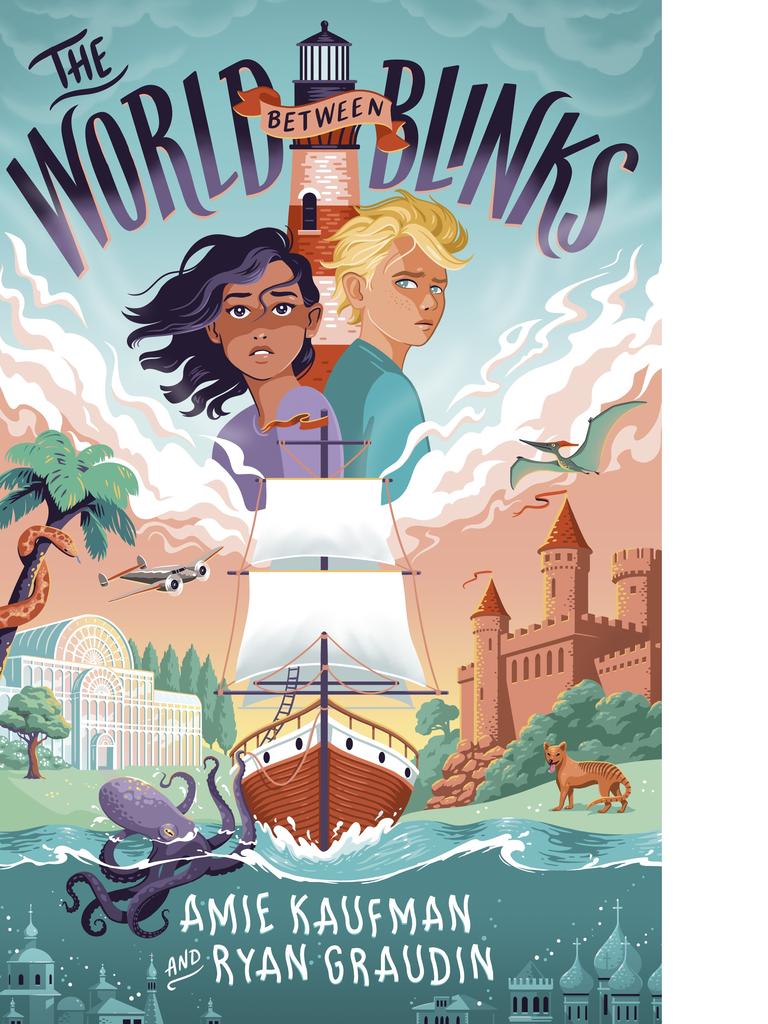 Be one of the first kids in Australia to read The World Between Blinks
We have a special sneak preview just for Kids News readers – you can start reading The World Between Blinks here.
Become a Kids News Reporter – interview authors Amie Kaufman and Ryan Graudin
Do you have a question you'd like to ask Amie Kaufman and Ryan Graudin? Amie and Ryan will answer the 10 most original questions from Kids News readers and the answers will be featured on Kids News.
If your question is one of the 10 chosen, you will also win a copy of brand new book, The World Between Blinks. Email your top question to education@harpercollins.com.au to enter the competition.
Make sure you get your entry in by 5pm on February 19.
Click HERE for competition terms and conditions.
Authors Amie Kaufman and Ryan Graudin discuss their new book
DISCOUNT BOOK OFFER — BECOME A MEMBER NOW
Members of the Kids News Book Club can purchase The World Between Blinks for $5 less than you can buy it in shops.
Only members will be sent a link to the discount via email.
To join for the discount get your parent or guardian to sign a consent form HERE and send to kidsnewsbookclub@news.com.au. Then we will sign you up.