How to lunch like Olympian Riley Day
Olympian Riley Day knows how important a healthy lunch is. Let's see what she recommends. Plus you can enter Healthy Harold's search for Australia's healthiest lunchbox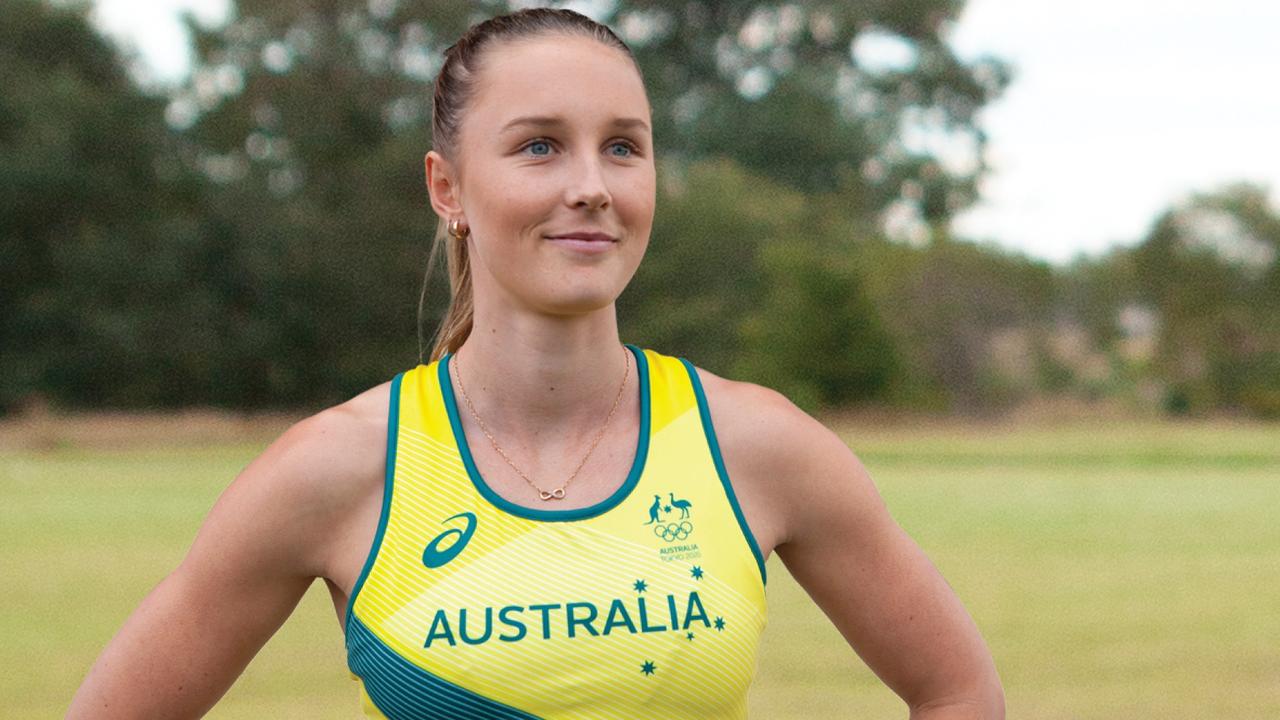 Olympian Riley Day knows how important a healthy lunch is. Picture: Life Education/Woolworths
Ever wondered what goes into a winning lunchbox?
To celebrate Healthy Lunchbox Week, Kids News and Healthy Harold asked Australian sprinter Riley Day what goes into an Olympian's lunchbox.
On your marks, get set, and get packing!
Q. What's your go-to lunch box idea, and why?
Riley: A chicken and salad wrap because it's a healthier choice and keeps you full. Wraps are also easy to prepare – and you can get creative with your own choice of fillings.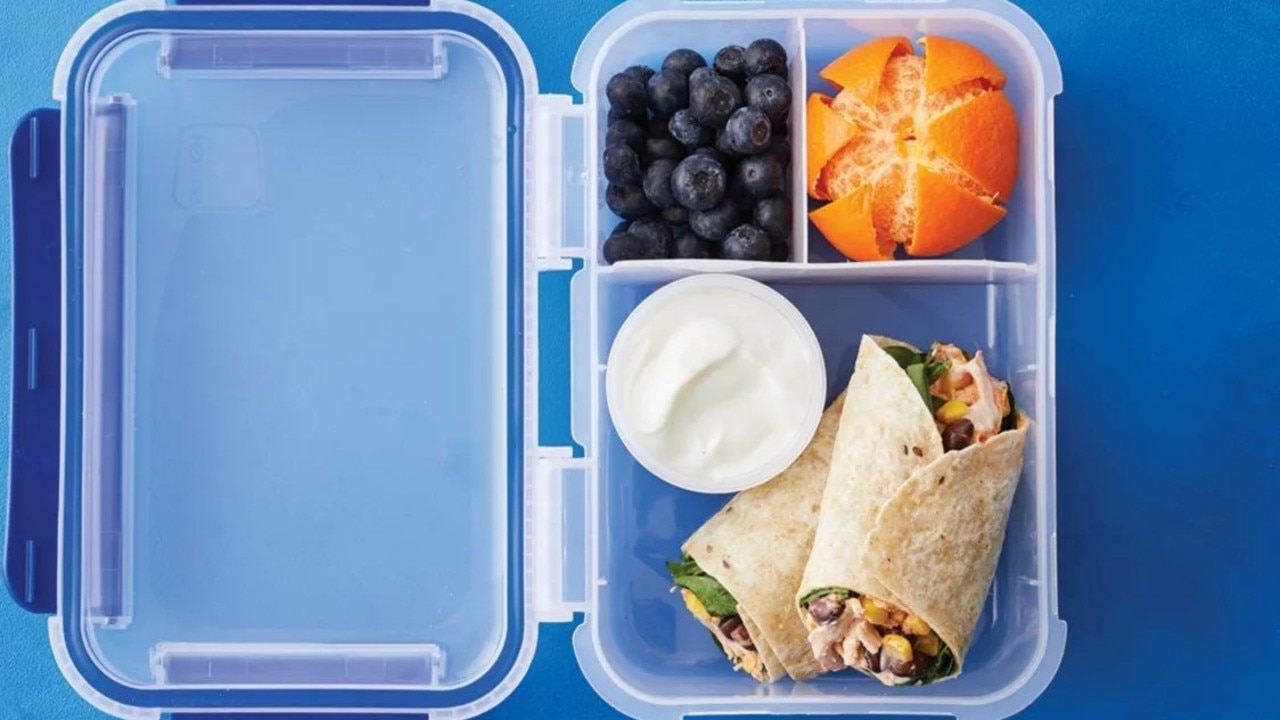 Olympian Riley Day loves to include a chicken and salad wrap like this in her lunchbox. Picture: Life Education/Woolworths
Q: What are the most important elements of a lunchbox?
Riley: It's important to have a meal that sustains you throughout the day, to give you the energy you need to work and play. Swapping white bread for whole grains is a simple way to make a healthy choice. I like to pack a sandwich with wholegrain bread, a piece of fruit and, of course, something sweet.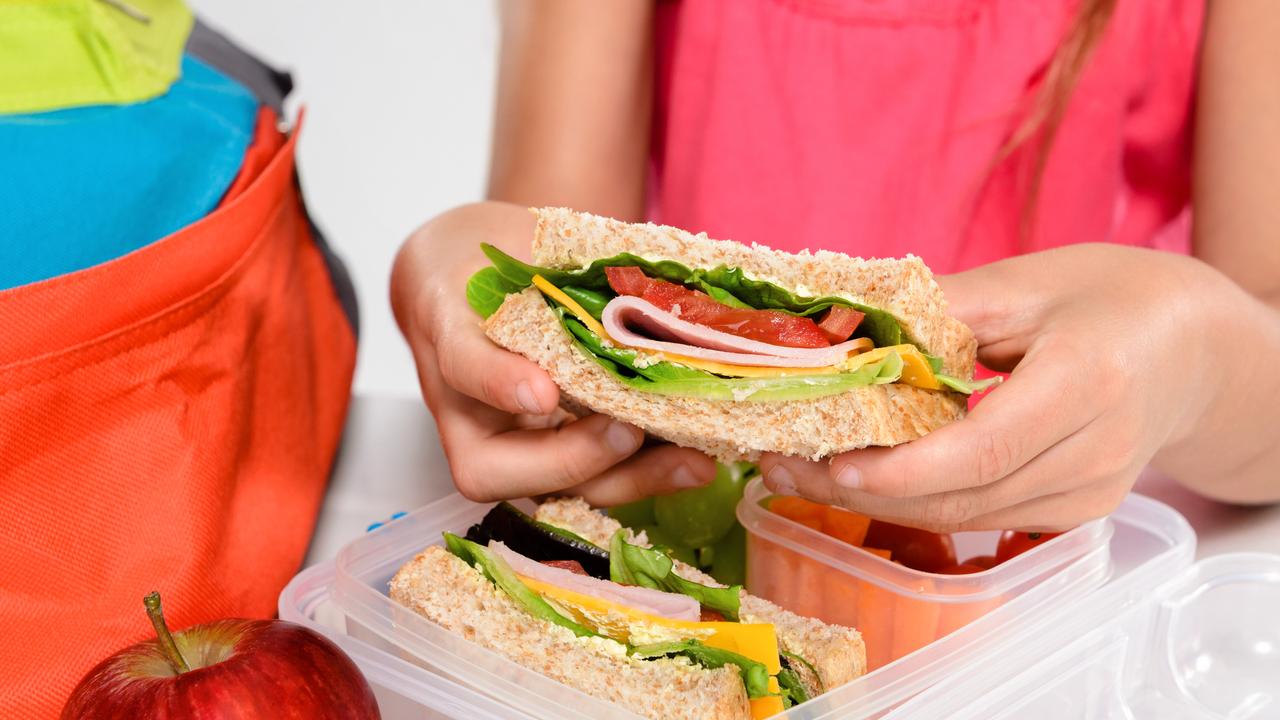 Swapping white bread for a wholegrain sandwich makes for a healthier lunch. Riley Day also likes to include a healthy sweet treat. Picture: iStock
Q. How do you keep lunchtime interesting?
Riley: I include a variety of different snacks and add colour to food. For example, you can create a 'traffic light' sandwich by using tomato, carrot and spinach in wholemeal bread. Then pair it with some tasty snacks such as rockmelon, pepitas (pumpkin seeds), cheese and a hard-boiled egg.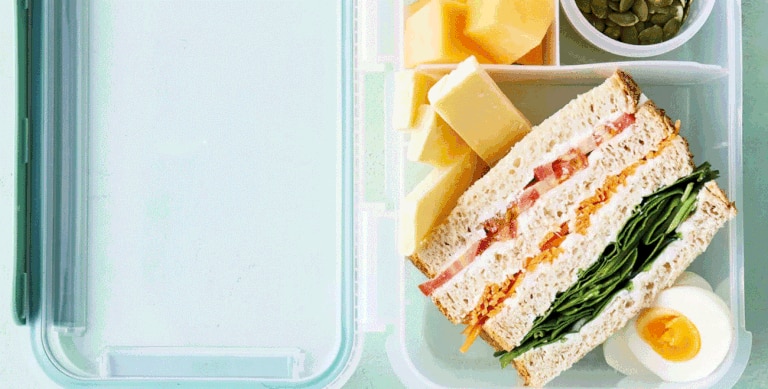 A "traffic light" sandwich using tomato, carrot and spinach, is a hit with runner Riley Day. Picture: Life Education/Woolworths
Q: Do you have any tips for an easy lunchbox?
Riley: Prep the night before so that there's more time in the morning! You can prepare wraps, rice paper rolls or taco cups the night before, and in the morning, simply add fresh fruit and a serving of Greek-style yoghurt. Helping plan and prepare your school lunch is a great way to learn all about healthy eating – and make sure your favourite foods are included!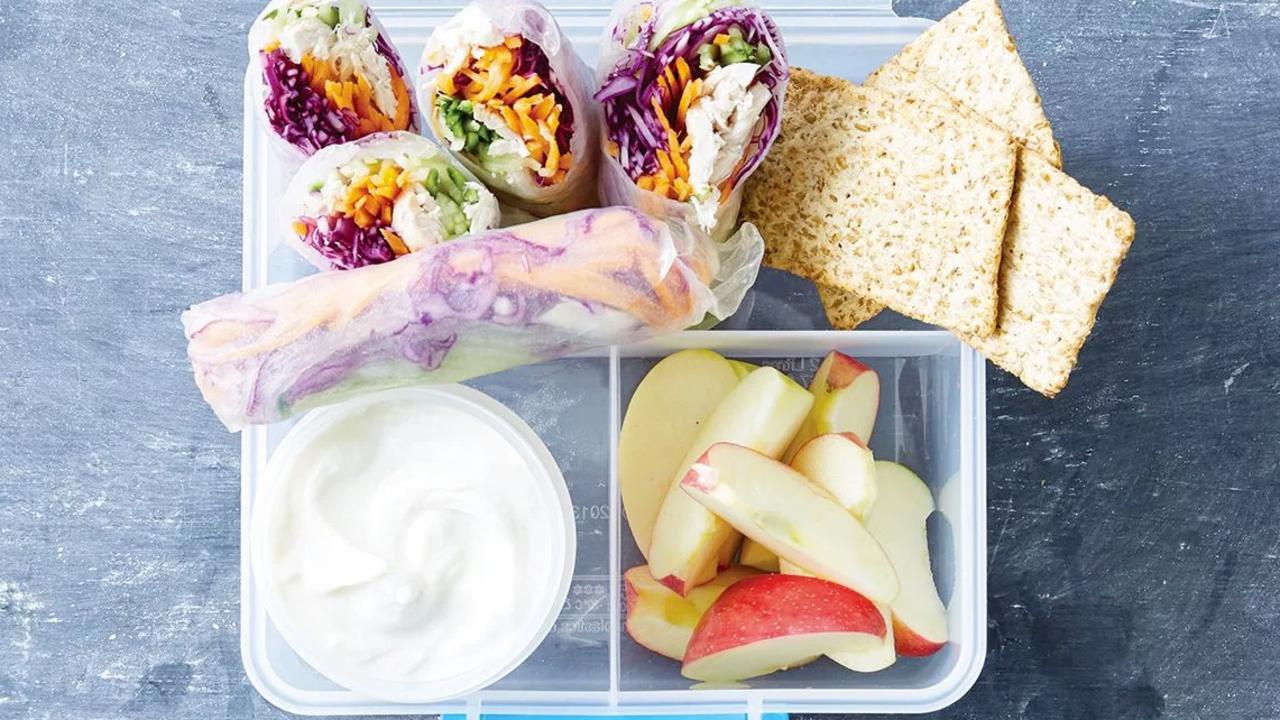 Rice paper rolls can be made the night before for an easy, healthy lunch. Picture: Life Education/Woolworths
Q: What's your lunch box tip for cooling down when it's hot?
Riley: Frozen yoghurt helps. Pop yoghurt pouches in the freezer the night before to create a snack that will help you cool down at recess. The cold yoghurt will also act as an ice pack to keep the rest of the lunch box ingredients cool.

THE SEARCH FOR AUSTRALIA'S HEALTHIEST LUNCHBOX
Do you have what it takes to pack a winning lunchbox? Healthy Harold and his friends are on the search for Australia's healthiest lunchbox.
You can win one of six prizes for your family and school. Each winning lunchbox will receive a $250 Woolworths e-Gift card and their school will receive a $500 Life Ed voucher and $250 Woolworths e-Gift card.
Click here for more information and to enter by Saturday, February 12.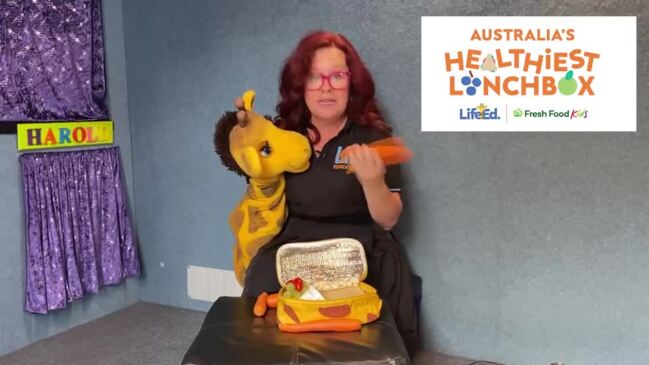 Here are Healthy Harold's answers to some recent questions about healthy eating from Kids News readers:
Q. What goes in to a healthy school lunchbox?
A. Well, I love carrots, so I always pack plenty of those! But it's also super important to include something from all the different food groups – grains (like bread, rice and pasta); meat, eggs, and seeds; fruits; vegetables and legumes (these are beans, peas and lentils – did you know legumes are actually a type of vegetable?); and milk, yoghurt, cheese and alternatives. Mix it up and make it healthy. (And don't forget the carrots, haha!)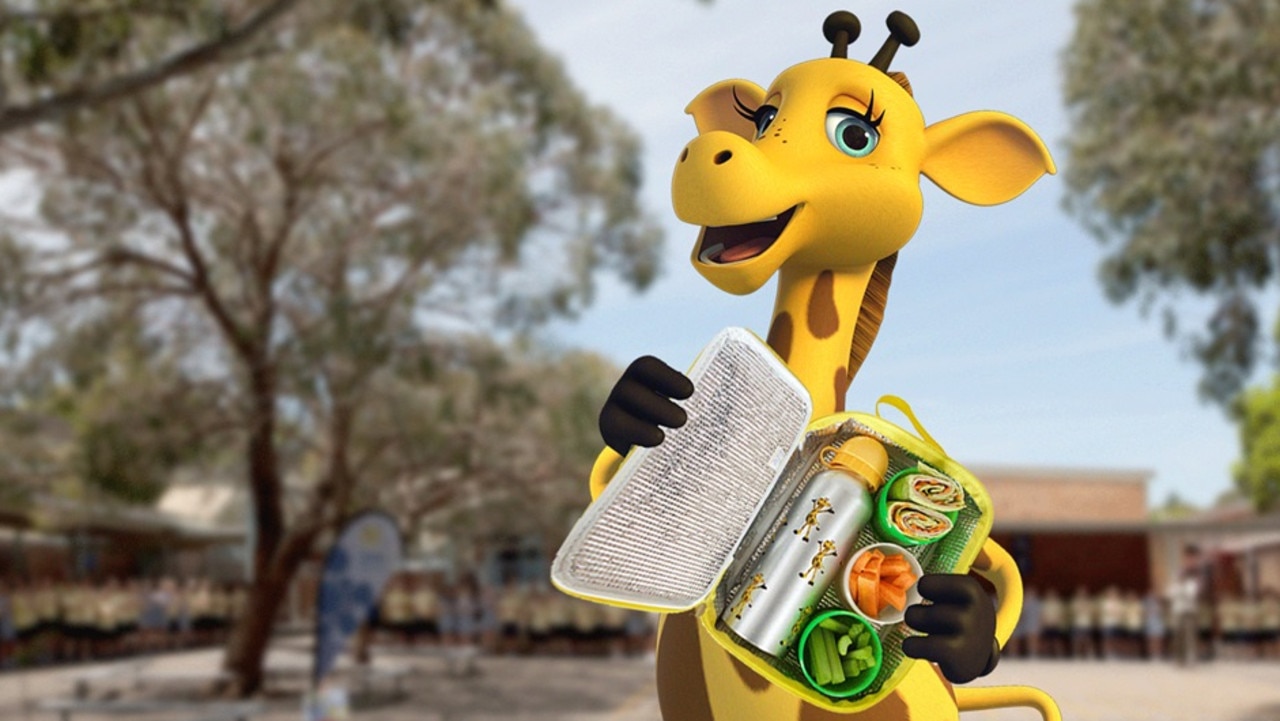 Healthy Harold makes sure his healthy lunchbox always includes carrots and a variety of other nutritious food. Picture: Life Education
Q. What vegetable is the healthiest for our brains?
A. All vegetables are really good for our brains because vegetables have vitamins and nutrients that we need for a healthy brain. Leafy green vegetables are especially great brain food. That's why I only eat the best green leaves from the highest tree. For humans, broccoli and spinach might be easier to get to, so don't forget to try some for dinner. Yum!

Q. How much water should I have every day?
A. Kids need about six to eight cups of water a day, but more if you are exercising or it is hot. My top tip is to carry a water bottle everywhere you go. That's how I make sure I drink all the water I need – which, by the way, for a giraffe is up to 150 cups per day!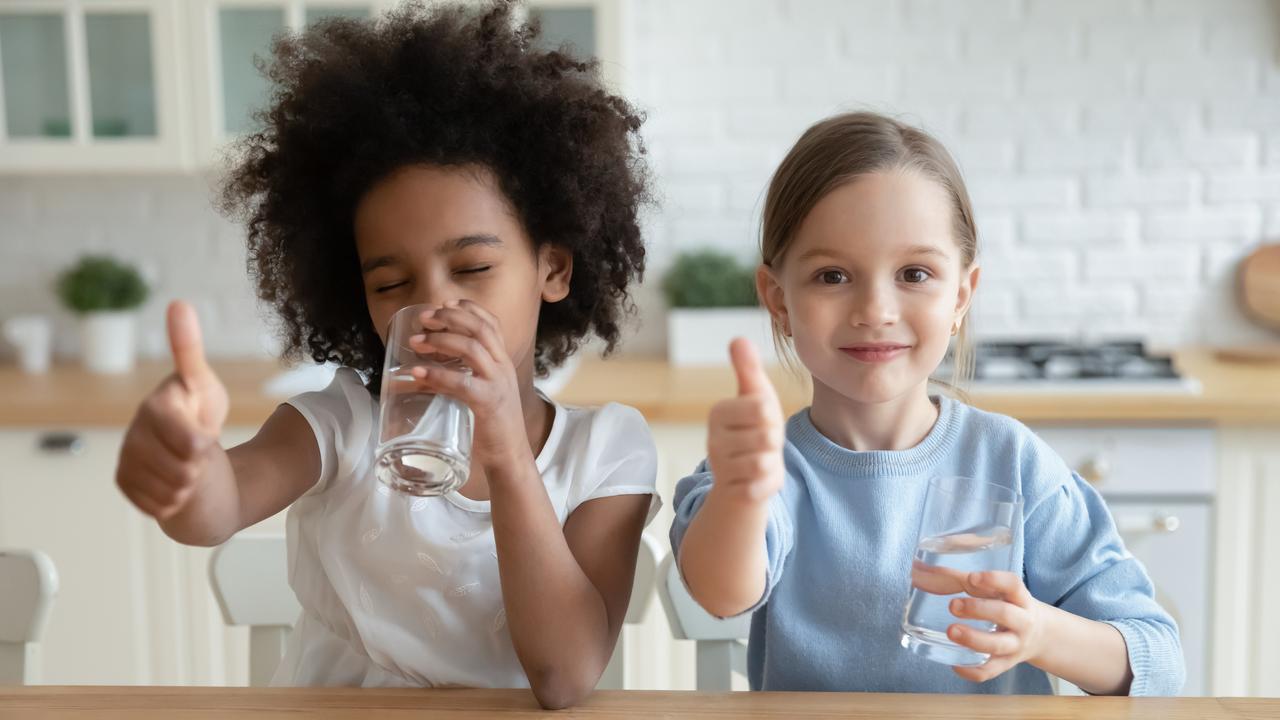 Kids need six to eight cups of water a day and more if they are exercising or the weather is hot. Picture: iStock
Q. What are some of the healthiest junk foods?
A. Good question! My friends at Life Ed call these "sometimes foods" which reminds me to only eat them some of the time. Everyday foods are really healthy foods that you can eat everyday, like vegetables, fruit, dairy, meats and grains. Sometimes foods are good at birthdays or for a treat. I guess if the sometimes food has more of the healthy everyday foods in it, it would be better for us – like a burger with extra salad. Maybe next time you have a sometimes food, see how many everyday foods you can count or name? I love learning about new foods.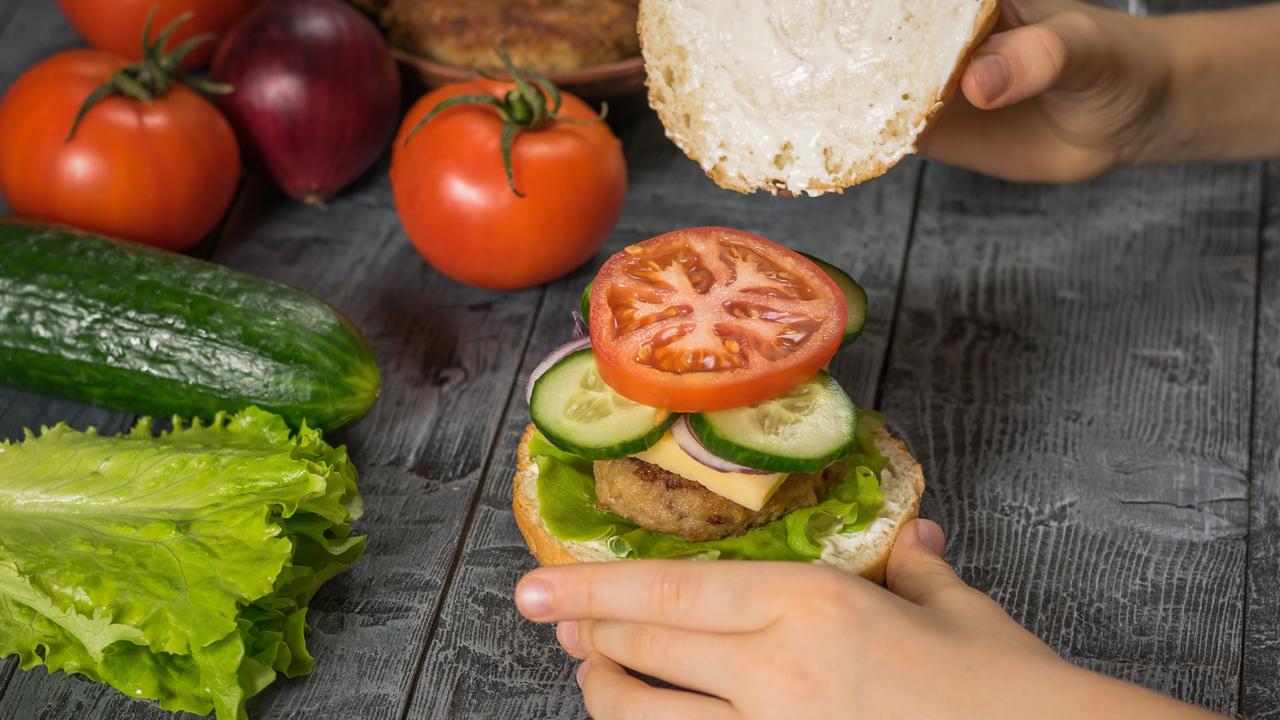 Adding extra salad to a burger can help make this 'sometimes food' much healthier. Picture: iStock
DO YOU HAVE A QUESTION FOR HEALTHY HAROLD?
You can ask Healthy Harold a question by clicking HERE. Please don't include names and personal information about yourself or others. It's important we respect everyone's privacy.