Healthy Harold shares what to do after asking your friends R U OK?
Healthy Harold and his friends at R U OK? want to share the next steps you can take when you think someone you care about could really use a kind friend – WATCH THE VIDEO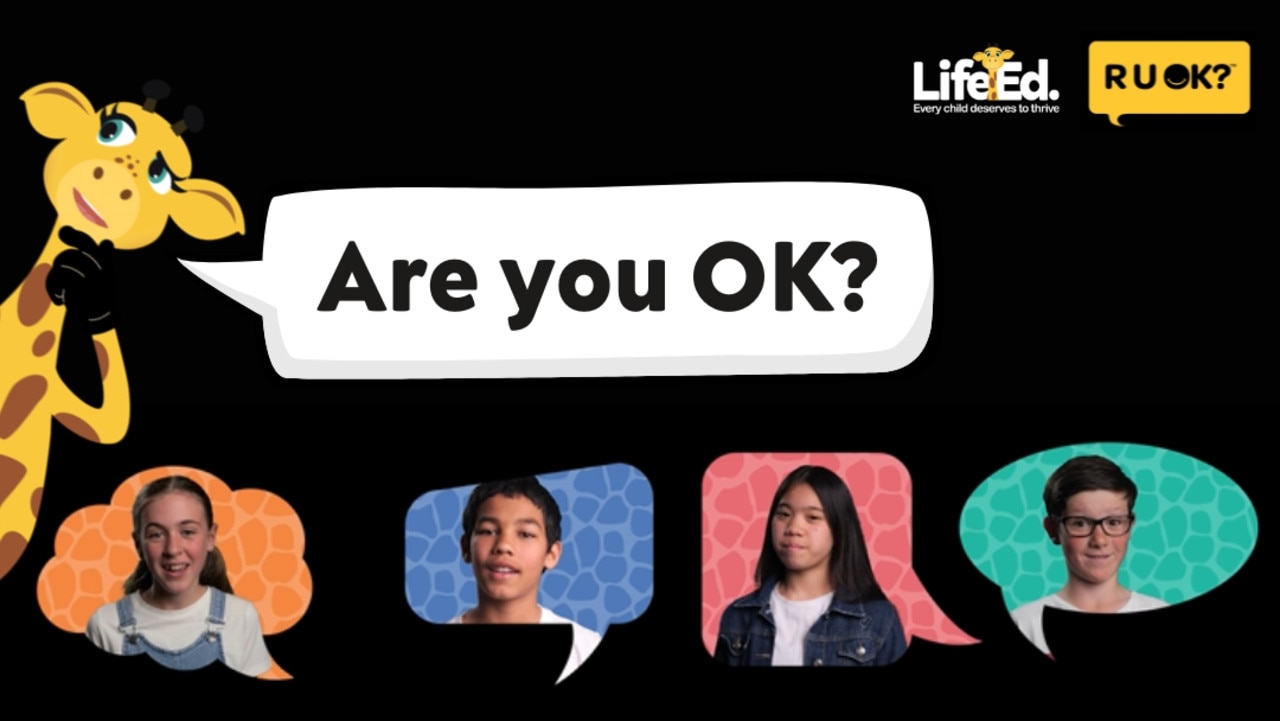 Healthy Harold shares how to be a Listening Legend this R U OK? Day on September 14. Picture: supplied/Life Ed
Hey kids!
It's Healthy Harold here.
Did you know that September 14 is special this year? That's because it's R U OK? Day.
R U OK? is all about checking in with your mates and learning how you can talk to them if you think they might not be feeling themselves.
We all have lots of big feelings. Sometimes we feel fantastic and like everything is going our way. Other days we may feel a bit sad, lonely, or overwhelmed. Those are the times when we could really use the support of a kind friend.
All feelings and emotions are completely normal, but how can we help if we notice a friend isn't feeling quite themselves?
We can take time to ask, "Are you OK?" and really listen to what our friends have to say.
If you're not quite sure how to ask, that's OK too.
Our friends at R U OK? are here to help.
It's pretty easy to be a Listening Legend! Remember "ALEC" with these four easy conversation steps:
A – Ask
"Are you OK?"
Maybe your friend is acting a bit different to how they usually would, maybe they are quieter or not joining in games they usually enjoy. That sounds like a good time to ask them, "Are you OK?". After you do, the next important thing is to really listen to what they have to say.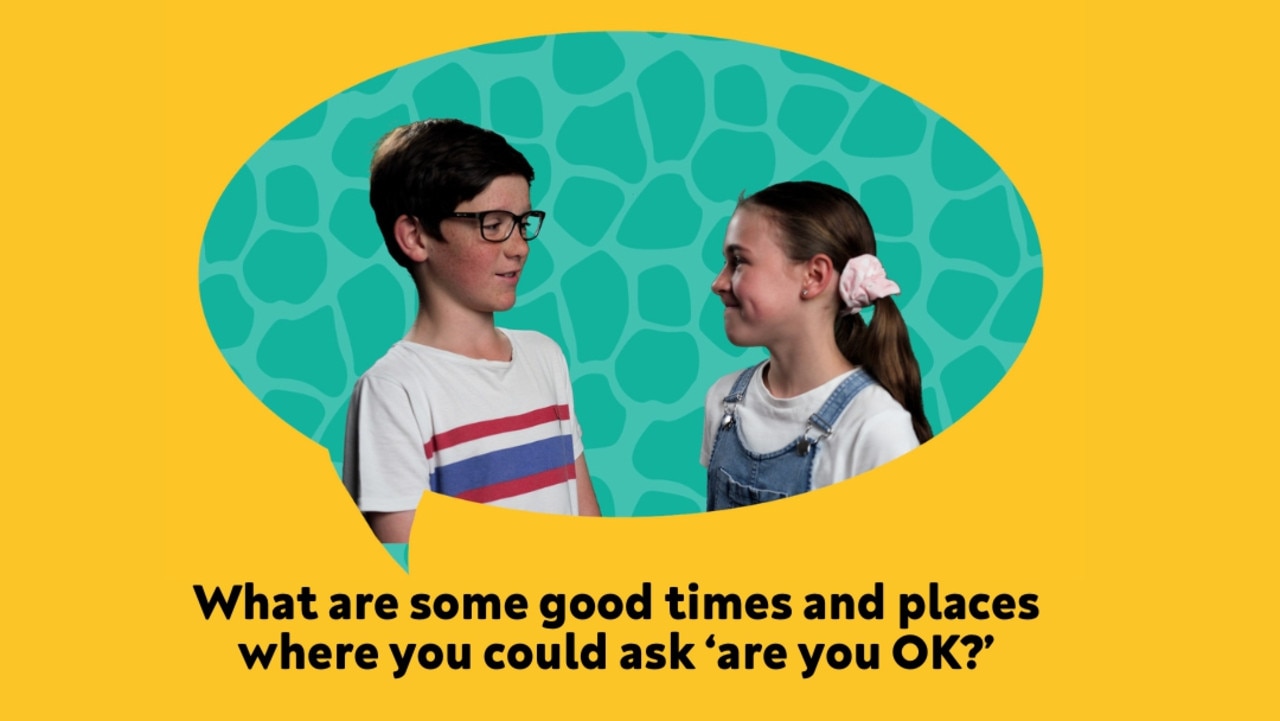 Asking your friend "Are you OK?" is the first step and listening to what they have to say is the second. Picture: supplied/Life Ed
L – Listen
Let your friends tell you how they feel.
Give them time to speak and explain to you how they are feeling. Don't worry about having all the answers, it's not your job to fix things, and just having someone to listen to them can really help.
E – Encourage action
Help your friend think of a trusted adult they can talk to.
Sometimes a listening ear might be all our friends need. Other times their feelings or problems are just too big for friends to manage on their own. The next step of an R U OK? conversation is to encourage action. You could suggest they talk to a teacher or another trusted adult.
C – Check in
A few days later, ask your friend if they are feeling better.
The final step is to check back in to see how they are doing in the days and weeks that follow. This might be asking them how they're feeling, sending a text message, or even just sitting and spending time together so they know they have a friend who really cares.
R U OK? Day is on Thursday 14 September this year but it's important you let your friends know you're "here to hear" them every day of the year.
I have teamed up with R U OK? again this year to make a special video that your teacher might want to show your class.
WATCH THE VIDEO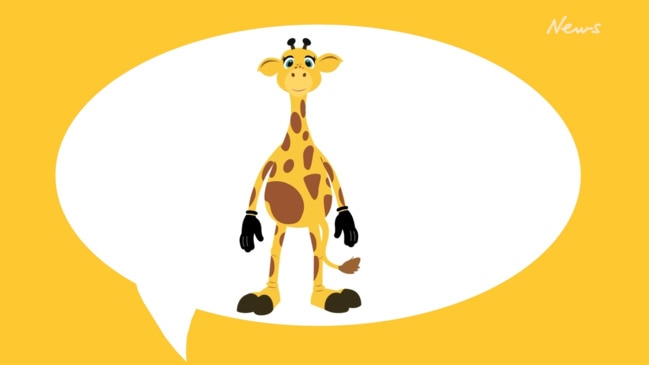 Healthy Harold has teamed up with his friends at R U OK? to create classroom resources for becoming a Listening Legend. Picture: supplied/Life Ed