Photos of a giraffe's bottom, a monkey deep in thought, a hunting eagle with its handler and a kookaburra surveying the burned forest have each taken out awards in the prestigious* Sony World Photography Awards 2020.
The images – captured by Marcus Westberg, of Sweden, Jan Simon, of Czech Republic, Kyaw Bo Bo Han, of Myanmar, and Adam Stevenson, of NSW, Australia – are winners in the contest's National Awards, which aims to support photographers across 63 countries and regions.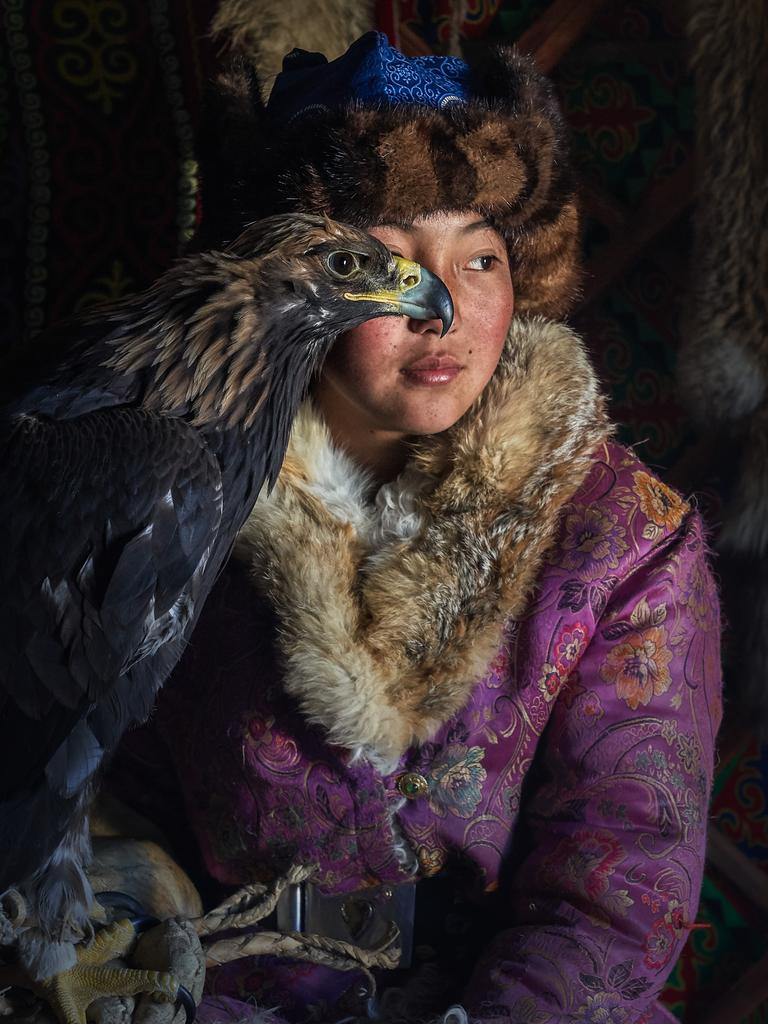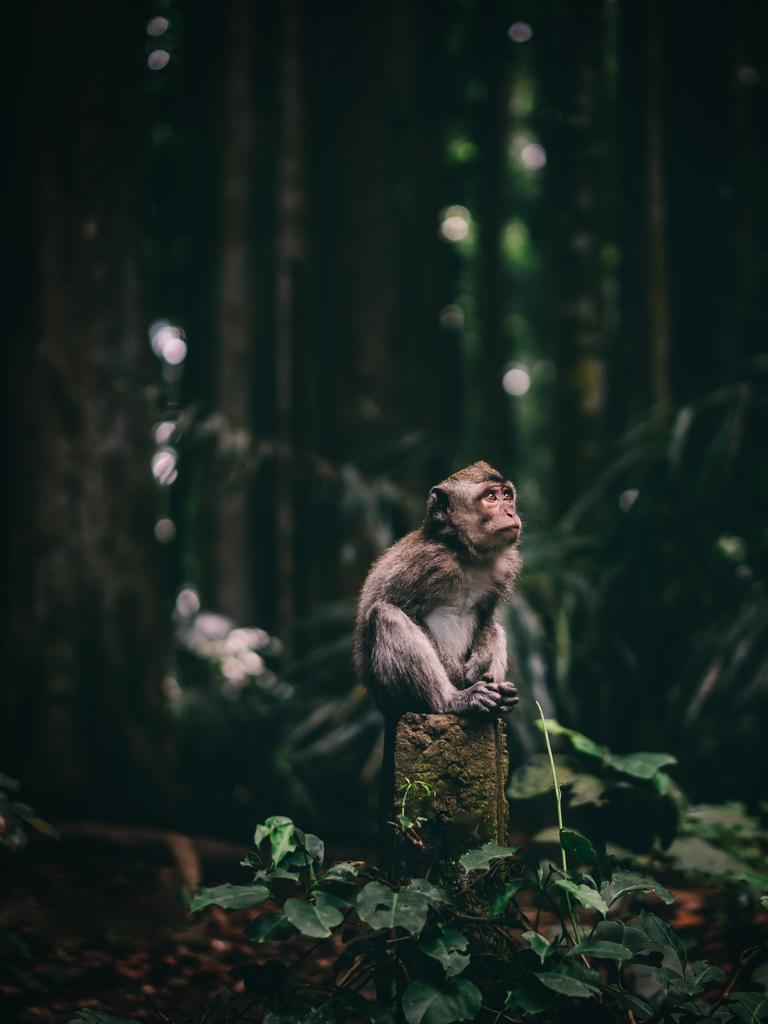 One photographer from each nation was honoured for one stand-alone image.
Mr Westberg said he had to spend several days in a hide* in Onguma Private Reserve, near Etosha, Namibia, to capture his image of wildlife at a waterhole.
"I knew if I was patient enough I would have a good chance of photographing giraffes as they came in to drink, but I never imagined any of them would squeeze in between the hide and the waterhole! This presented me with a different perspective than I had envisioned*.
"Patience, and a willingness to sit quietly in nature is often reward in itself – although in this case I was delighted to leave with an image like this."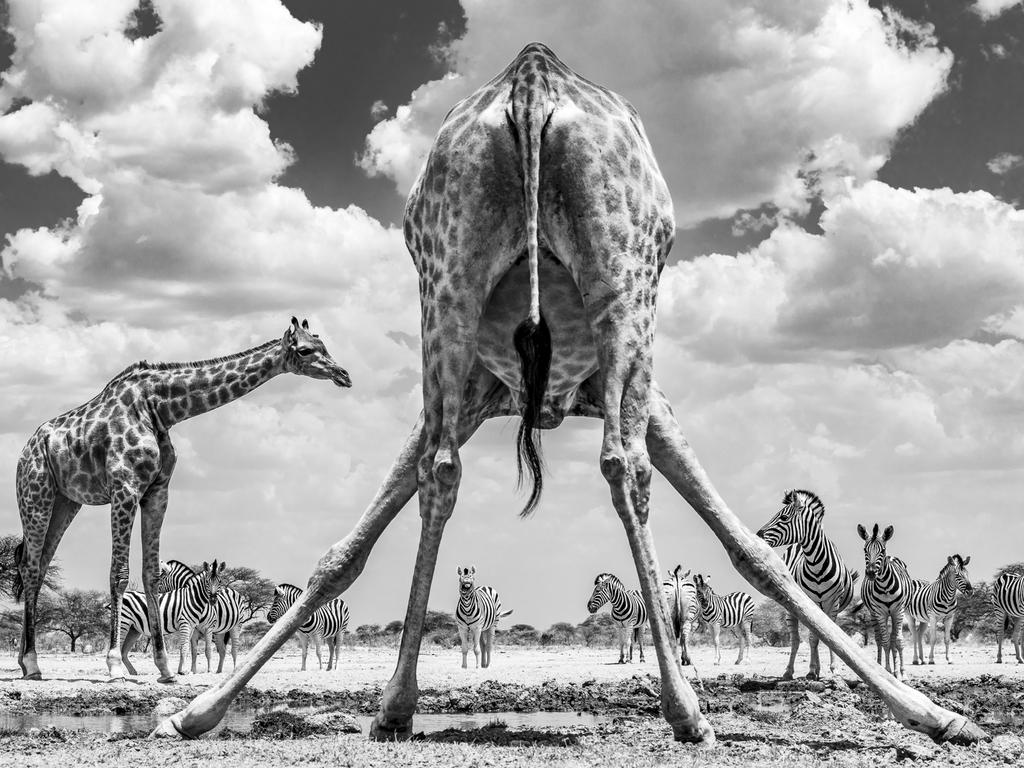 A winner closer to home was photographer Adam Stevenson's entry and image of a kookaburra surveying* the sweeping devastation of the NSW bushfires.
The image was taken with an iPhone X near his home at Wallabi Point.
Stevenson called the picture – one of over 345,000 images entered in the contest – 'That's Nothing to Laugh About'.
He said: "As I watched the sun set through the smoke, a kookaburra appeared and allowed me to walk right up to it. We shared a moment, watching the sun fade behind the apocalyptic* scene … he was laughing."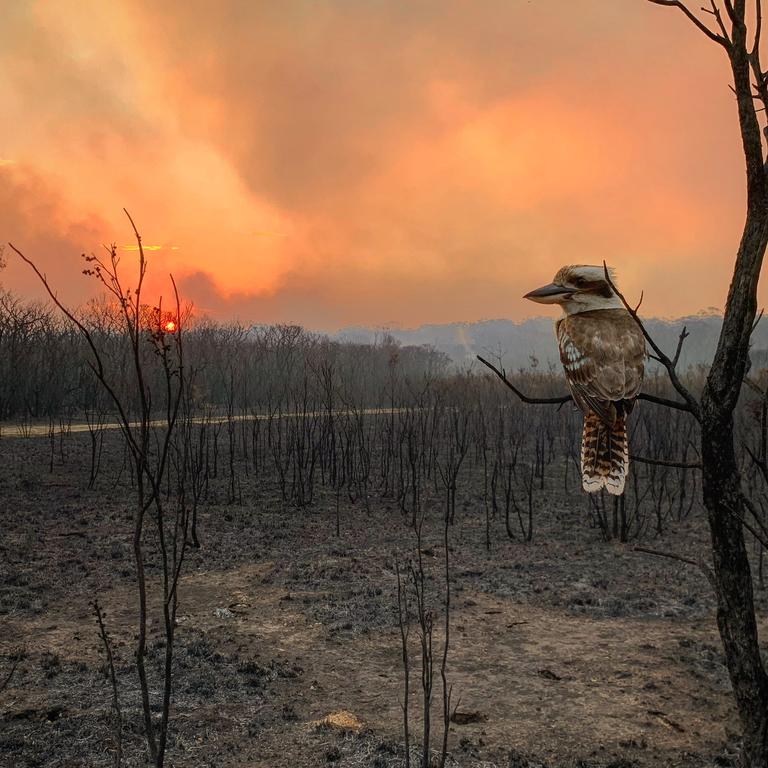 Other winners in the National Awards include Roberto Corinaldesi's picture of swimmers from above, Tien Sang Kok's picture of a hundred horses galloping, Abbas Alkhamis' image of a horse breeder and horse in Abu Dhabi and Lakshitha Karunarathna's stunning picture of a Eurasian otter in the waters near Bourne in Lincolnshire, UK.
The overall winner of the Photographer of the Year 2020 title will be announced on April 16.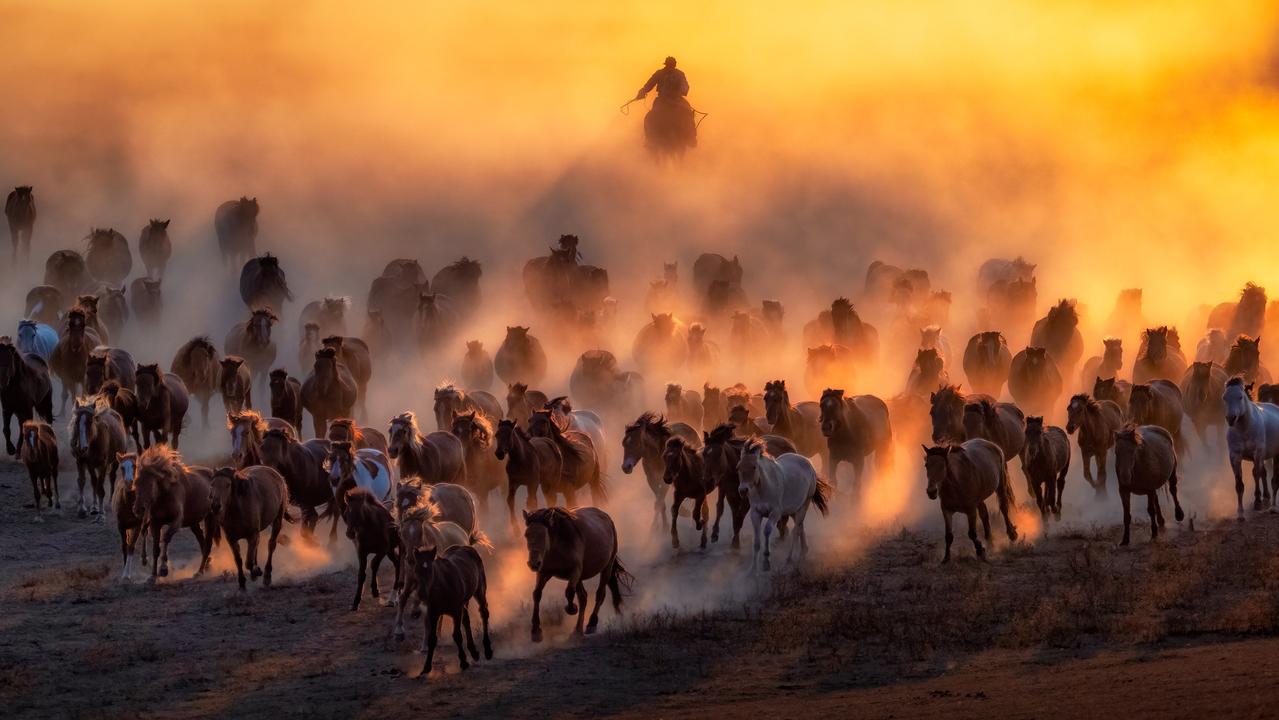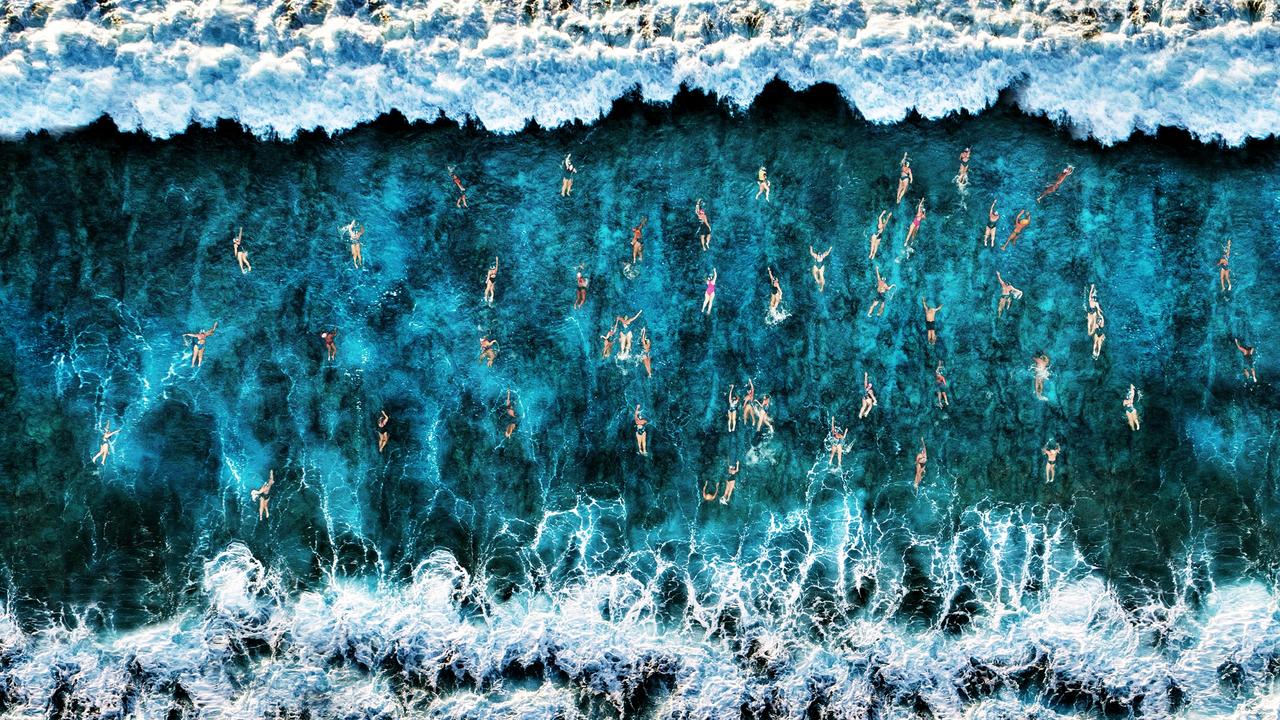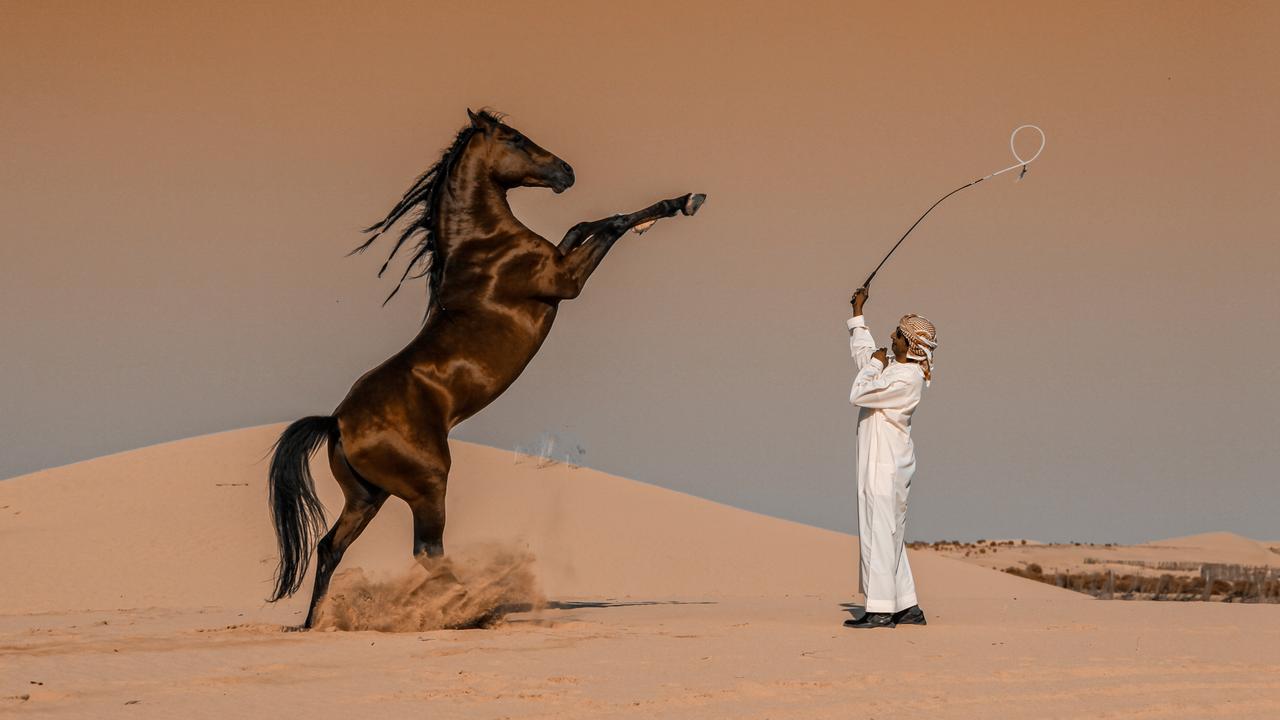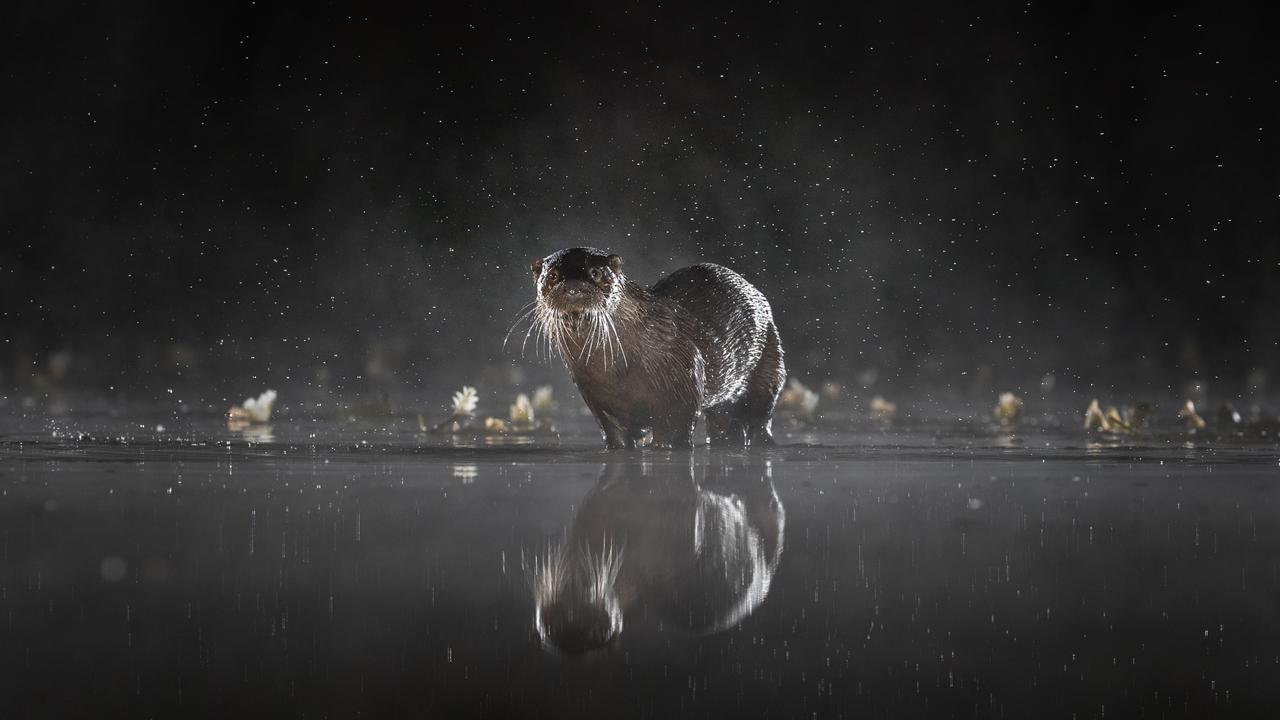 GLOSSARY
prestigious: well regarded; important
hide: a structure to hide in to watch wildlife
envisioned: imagined; saw in your mind
surveying: looking over
apocalyptic: like it's the end of the world
EXTRA READING
Incredible nature photos are a call to action
Photos of the world at work 2019
Amazing photos of ancient cultures
Tasmania considers culling kookaburras
QUICK QUIZ
Where did Marcus Westberg sit to take his photo? In what country?
What type of camera did Adam Stevenson use?
What is the name of the kookaburra photo and why is it called that?
How many entries were there?
Where was the photo of the otter taken?
LISTEN TO THIS STORY
CLASSROOM ACTIVITIES
1. Identify elements
Choose one of the photographs. Explain how the photographer has used any three of these elements listed below in their photograph. Try to choose the three elements that you think are most significant in the picture. (If you are unsure about what each of these elements means there are lots of resources available online that can help you.)
Line
Shape
Form
Space
Texture
Value
Colour
Discuss the photograph with a partner. Are there other elements they have noticed as being significant in the photograph that you had not identified.
Time: allow 20 minutes to complete this activity
Curriculum Links: English; Visual Arts
2. Extension
Identify something, someone or somewhere that you think would make a good photo subject. Explain why you have chosen this. Then, if a suitable device and your subject is available, take some photographs. If this is not possible, sketch what your photograph might look like.
Time: allow 20 minutes to complete this activity
Curriculum Links: English; Visual Arts
VCOP ACTIVITY
Description of the Senses
Pick one of the pictures from the gallery and use your senses to imagine you are the photographer taking the picture.
What do you see, hear, touch, taste, smell?
Write the description out in detail to share with a partner.
Ask them to close their eyes as you read so they can really start to create your imagery in their mind, like a movie or painting slowly being drawn.
Remember, the sense of 'touch' does not need to be with your hands, it's anything you feel on any part of your body.
You also do not need to use the words, I see … etc. You can describe what you see and hide the sense word (show, don't tell).
"Before me stood a majestic creature …" instead of "I see a majestic creature before me".
HAVE YOUR SAY: Which photo do you like best?
No one-word answers. Use full sentences to explain your thinking. No comments will be published until approved by editors.