Western Australia's wheat fields have yielded* an ­unusual harvest of creatures, ­including a giant bilby and a rare turtle shaped from wheat stalks.
The residents of York, an hour's drive east of Perth, are celebrating their region's wheat harvest, much of which goes to Japan to make noodles.
The display of endangered animals on the streets during York's ­annual* community festival were created by a Japanese artist of natural sculptures and a team of keen local helpers.
Wara art is a craft tradition celebrated across Japan each year, in which sheafs* of rice stalks are woven into fantastic shapes.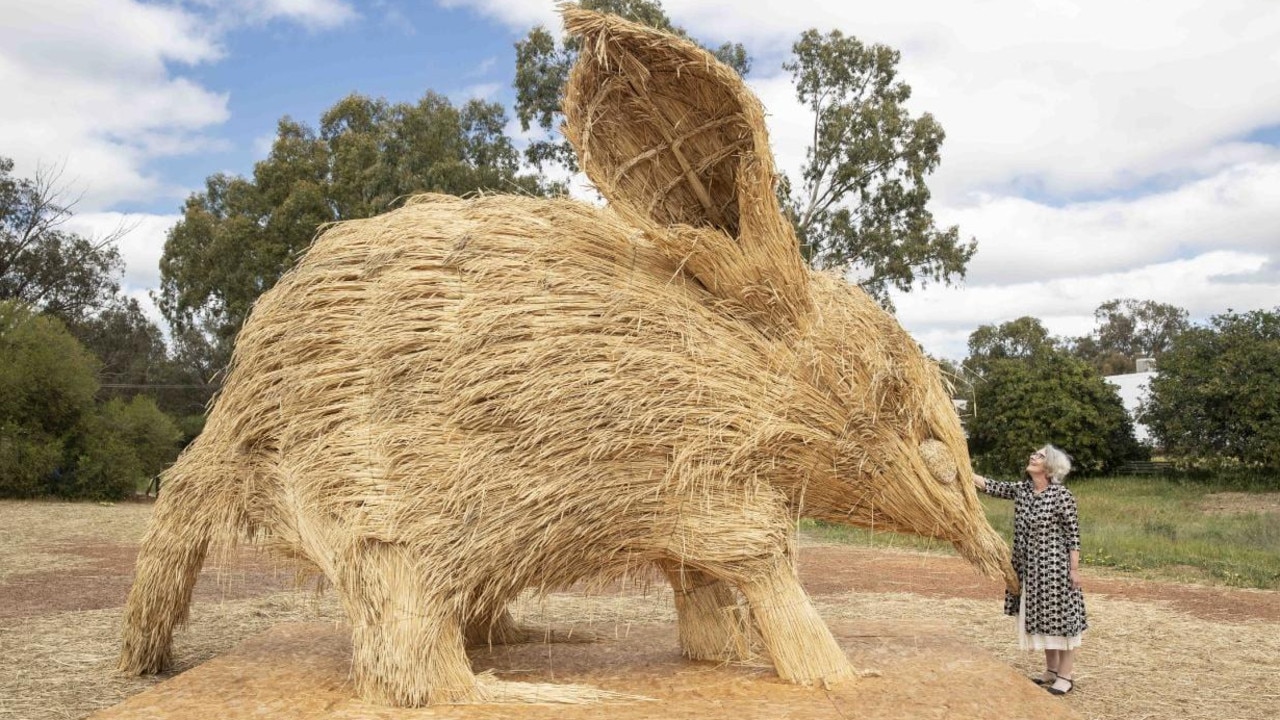 When she heard about Wara art, York Festival director Jenny Garroun decided to expand the town's haybale sculpture challenge into a bigger event.
She invited Wara art sculptor Akira Moriya to York to oversee* the making of a bilby, turtle and frog using local wheat straw.
"I thought it would be amazing, and it would draw attention to the endangered status* of our native animals,'' she said.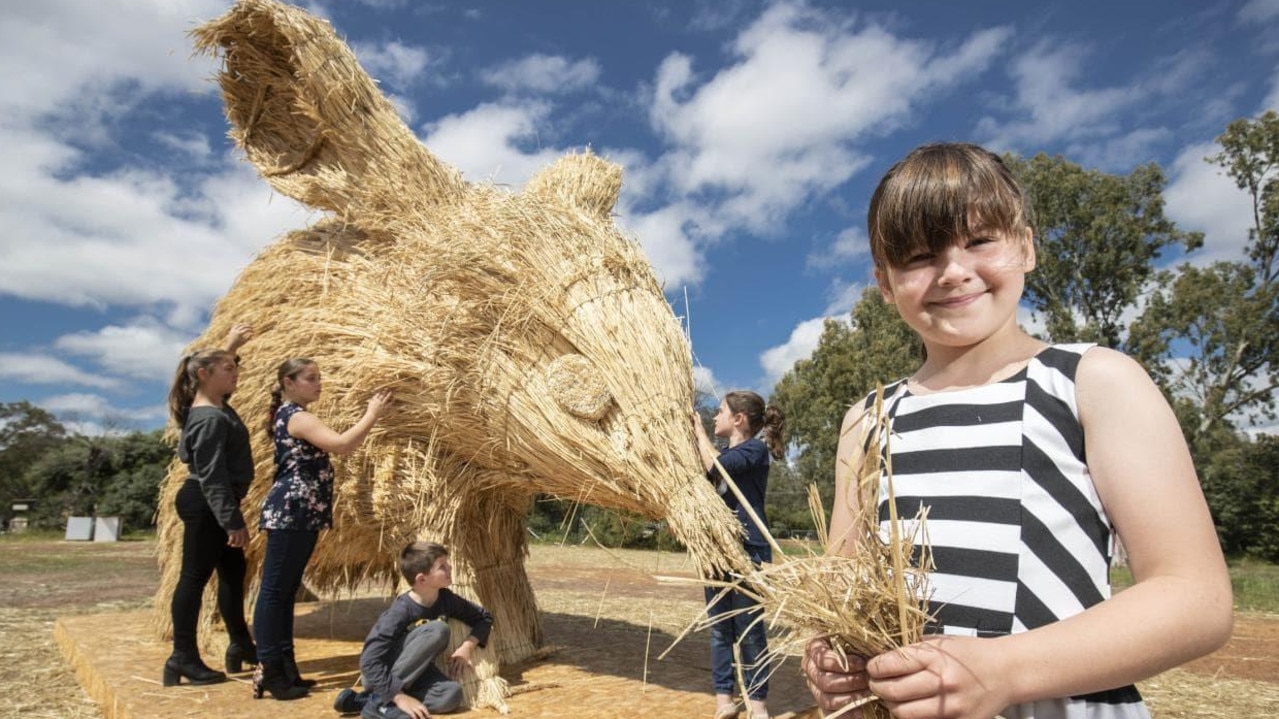 Western Australia's Wheatbelt farmers provide as much as half of the high-quality wheat used in Japan to make certain types of noodles, including the white, salty noodles called udon.
Through history, Japan's rice-weaving tradition was a way to use up rice stalks after harvest, for roofs, fertiliser, animal feed and tatami* matting. In modern times, these have been replaced by newer materials.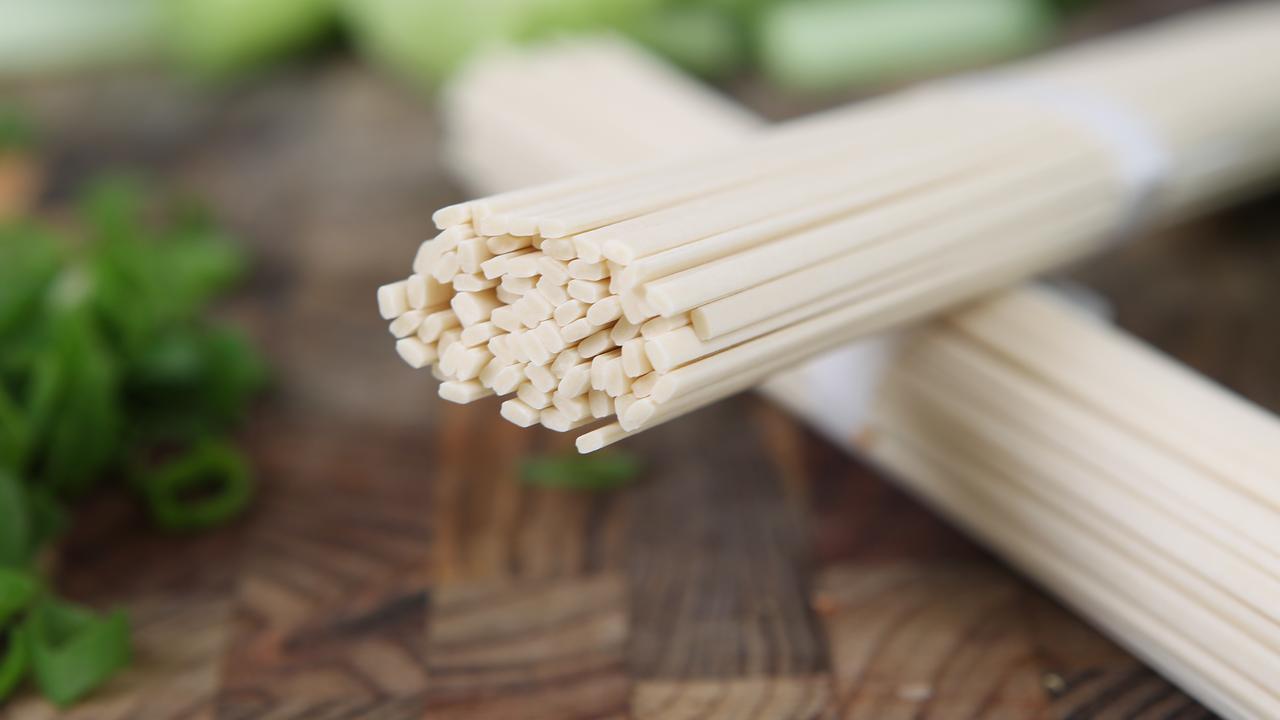 The Wara Art Festival in northern Japan, which ends later this month, invites art students to create super-sized ­gorillas, rhinos and even dinosaurs out of braided straw over a wooden frame.
York's festival sculptures have timed neatly with the Japanese event.
Like the Japanese sculptures, the bilby, turtle and frog will remain on display until the end of this month, when all will then be reduced to piles of straw.
EXTRA READING
Amazing crop art tribute to Aussie cyclist
Murals transform country towns
UNESCO bid for ancient art gallery
GLOSSARY
yielded: produced
sheafs: bundles or stalks tied together
annual: every year
oversee: be in charge of
status: the current situation of something
tatami: traditional Japanese floor mats made of rice straw
LISTEN TO TODAY'S STORY
QUICK QUIZ
Where is York?
What is the wheat used for in Japan?
What is the traditional sculpture art called in Japan?
What three animals did they make in York?
Name one type of noodle using West Australian wheat.
CLASSROOM ACTIVITIES
1. Japanese art forms
In this article we learnt about a Japanese art form called Wara art. Write a short definition to explain what Wara art is and then do your own research to write a short definition explaining each of these other Japanese artforms:
Shodo
Ikebana
Origami
Tea Ceremony
2. Extension
Which other animal would you like to see a Wara art sculpture of and why? Draw a sketch of what it would look like.
Time: Allow 25 minutes
Curriculum links: English, The Arts, Intercultural Capability
VCOP ACTIVITY
With a partner see if you can you identify all the doing words/verbs in this text. Highlight them in yellow and then make a list of them all down your page. Now see if you and your partner can come up with a synonym for the chosen verb. Make sure it still makes sense in the context it was taken from.
Try to replace some of the original verbs with your synonyms and discuss if any are better and why.
HAVE YOUR SAY: What is the best sculpture you have ever seen? Why did you like it? Use full sentences. No one-word answers.