Tony Costa has won the 2019 Archibald Prize* with his portrait* of fellow artist Lindy Lee.
Ms Lee, who has Chinese ancestry*, is shown in traditional robes in Costa's oil painting.
Mr Costa accepted the $100,000 prize at the Art Gallery of NSW on Friday and paid tribute to his mother.
"She said 'Follow your heart,' which was the best advice I ever got," he said.
Ms Lee is in Shanghai working on an exhibition and was not present at Friday's announcement.
It's the first ever Archibald-winning portrait to feature an Asian-Australian subject.
"I'm absolutely overwhelmed, honoured and thrilled," Mr Costa said. "I am very aware of all those who have come before me as Archibald Prize winners and I am humbled*, to say the least."
He has made the finals three times previously — in 2015, 2017 and 2018 — but it's the first time he has won the prestigious prize.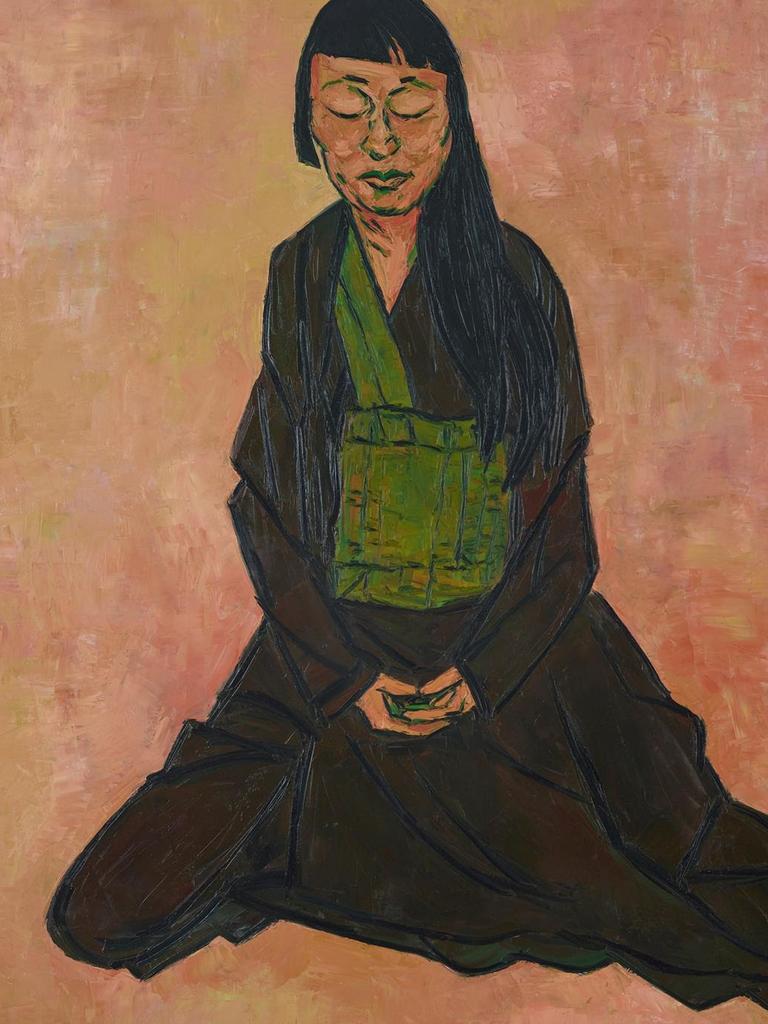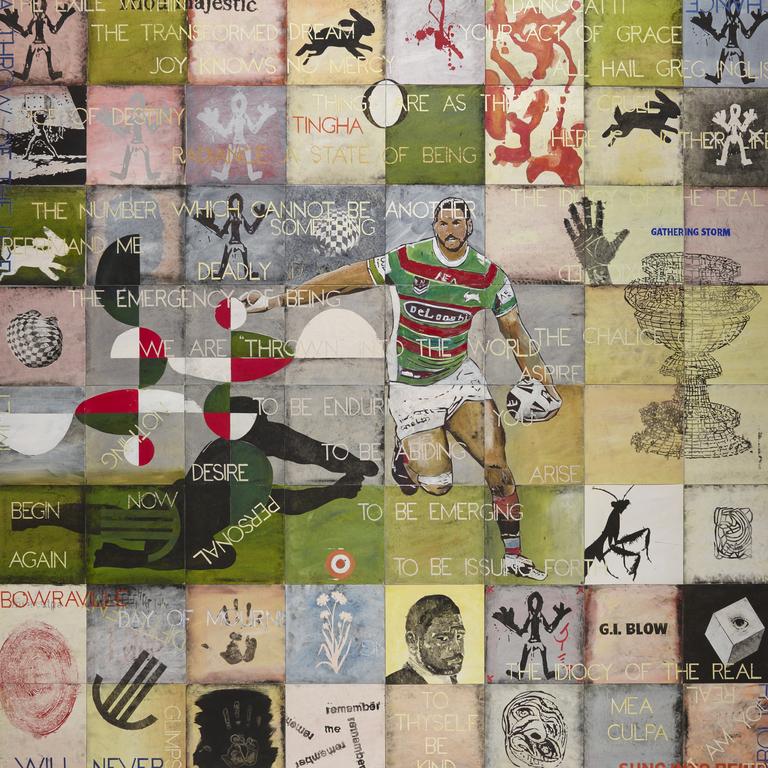 President of the Art Gallery of NSW board of trustees, David Gonski, said it wasn't an easy year to pick a winner.
"There was a lively and thoughtful debate, but in the end the judges were unanimous* in their choices," he said.
Among the other 50 finalists were portraits of high-profile Australians including actor David Wehham, musician Megan Washington, journalist Annabel Crabb and rugby league star Greg Inglis.
The Packing Room Prize, first awarded in 1991 and chosen by the gallery staff who receive, unpack and hang the entries, was won by Perth artist Tessa McKay for her portrait of actor David Wenham peering through the window of a Sydney cafe.
WHAT IS THE ARCHIBALD PRIZE?
The Archibald Prize is awarded each year to the best portrait — usually of some man or woman well known in the arts, science or politics, painted by any artist resident in Australasia'.
This open competition is judged by the trustees of the Art Gallery of NSW. Finalists are displayed in an exhibition at the Gallery.
The Archibald Prize was first awarded in 1921. In establishing the prize, Jules Francois Archibald's aim was to encourage artists to paint portraits as well as support artists and keep alive the memory of great Australians.
Over the years some of Australia's most prominent artists have entered.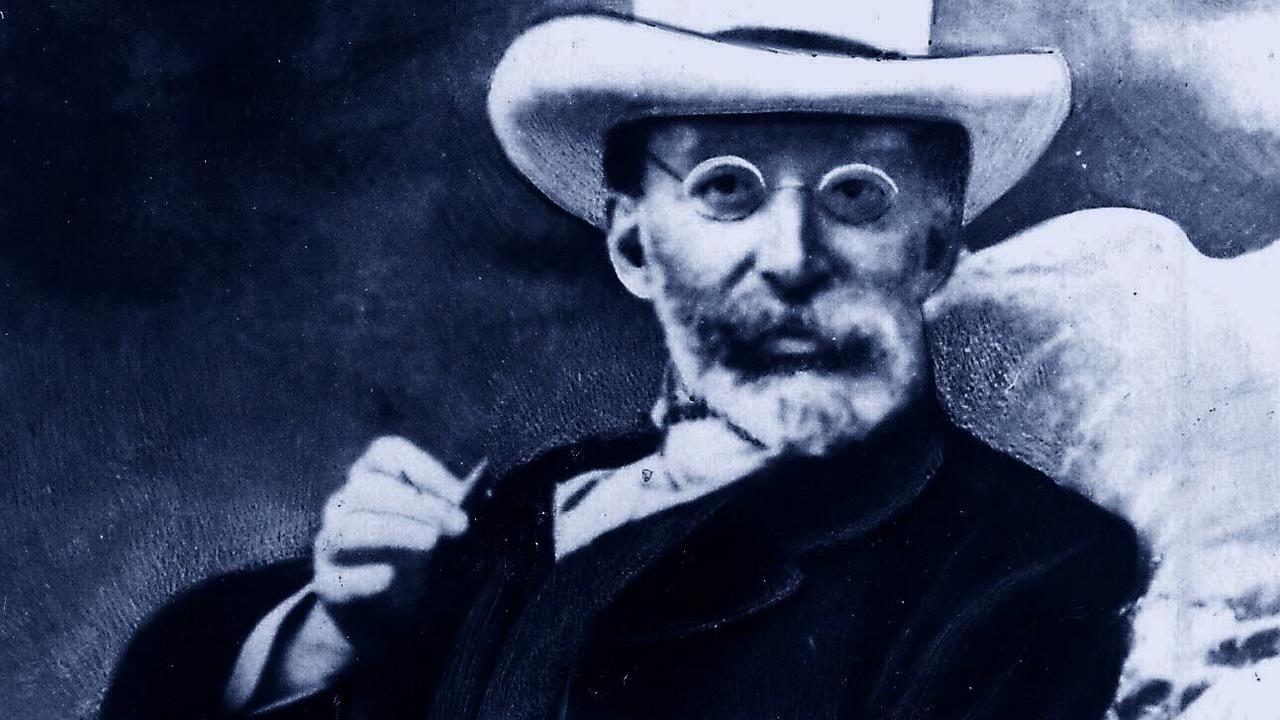 WHO WAS JF ARCHIBALD?
JF Archibald (1856-1919) was a journalist and founder of the Bulletin magazine, who also served as a trustee of the Art Gallery of NSW.
According to the Gallery, he had no desire to become famous and, during his lifetime, shunned publicity and remained shy and mysterious.
A portrait of him, commissioned by the Art Gallery of NSW trustees, was made after his death and remains as one of the pictorial records of a man who avoided having his photograph taken.
GLOSSARY
Archibald Prize: a leading arts prize for painters
ancestry: one's family or background
humbled: makes you realise you are not the only special or important one
unanimous: all in agreement
EXTRA READING
$1.7 million Bansky painting self-destructs
Murals transform country towns
QUICK QUIZ
Who won this year's Archibald Prize?
How many times has the winner been a finalist including in 2019?
Which gallery hosts the Archibald Prize?
Who decides the Packing Room prize?
In which year was the Archibald Prize started?
LISTEN TO THIS STORY

CLASSROOM ACTIVITIES
1. Descriptive language
Take a good look at the winning portrait. How would you describe it if you were trying to tell somebody who hasn't seen it, what it looks like? Write a one paragraph description that is full of rich language choices. Try to capture the features and the mood of the painting in your description. For an added challenge, see if you can include some similes.
Time: allow 20 minutes to complete this activity
Curriculum Links: English
2. Extension
If you were to paint a portrait for the Archibald Prize, who would you choose? Why do you think that they would make a good subject? Record your answer, and then (depending on how much time you have available) sketch or paint a picture of this person.
Time: allow 30-60 minutes to complete this activity
Curriculum Links: English, Visual Arts
VCOP ACTIVITY
Proper Noun Police
A proper noun is similar to a noun, but is more specific and always has a capital letter.
How many proper nouns can you find within your reading? What are they?
Find them all and sort them into the category of name, place, time (date/month).
Add to generic list and also Noun Ninja.

HAVE YOUR SAY: Why do you think the judges chose the winning Archibald Prize entry? What do you think about it?
No one-word answers. Use full sentences to explain your thinking. No comments will show until approved by editors.