One lucky family will get to "live for real life" like Bluey, as the Heeler family home from the mega-hit homegrown kids' show is listed on Airbnb.
It's taken two years for the house – nestled on a quiet, tree-lined street in Brisbane – to be entirely customised* to bring the cartoon experience to life, featuring quirky* details such as the bone-shaped chimney and Bluey and Bingo's playroom with its signature rainbow canopy and kiwi rug.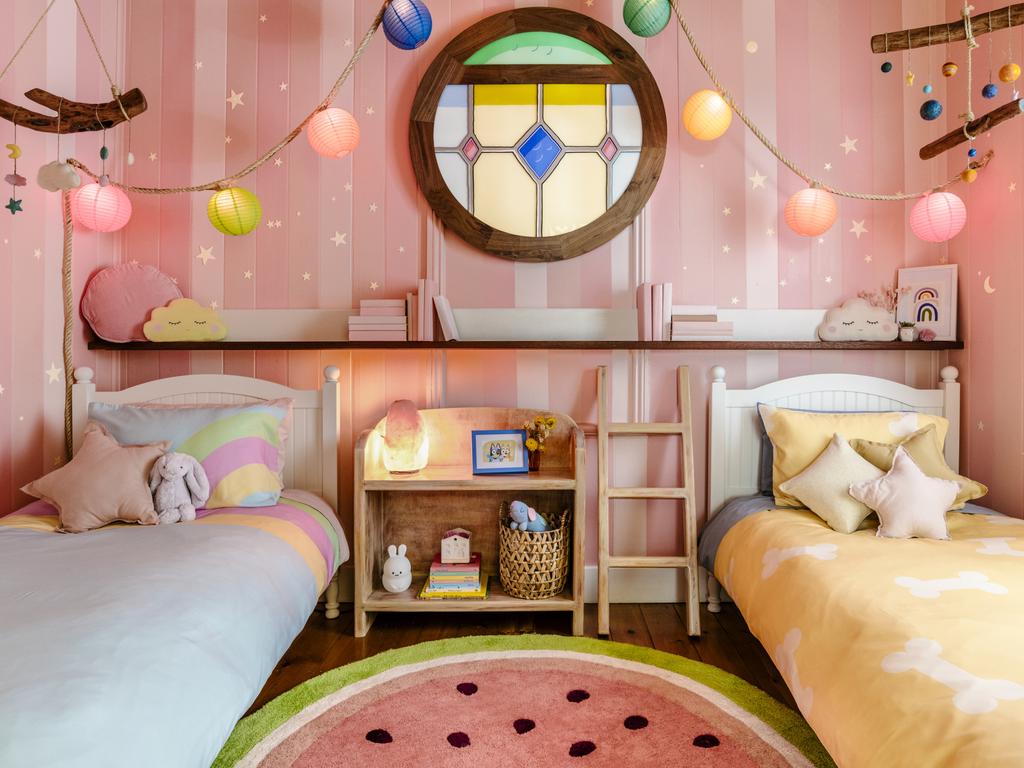 "Like many parents with young children, I've been captivated* by the adventures of Bluey and her family, which bring so much joy and quintessential* Aussie humour to audiences across the globe," Airbnb Australia and New Zealand's Susan Wheeldon said.
"We're delighted to add Bluey, Bingo, Chilli and Bandit to our growing community of Airbnb
hosts. And while we have some incredible homes on Airbnb, there will be nothing quite like waking up in the Heeler house and getting to live and breathe in Bluey's magical world for one wondrous weekend."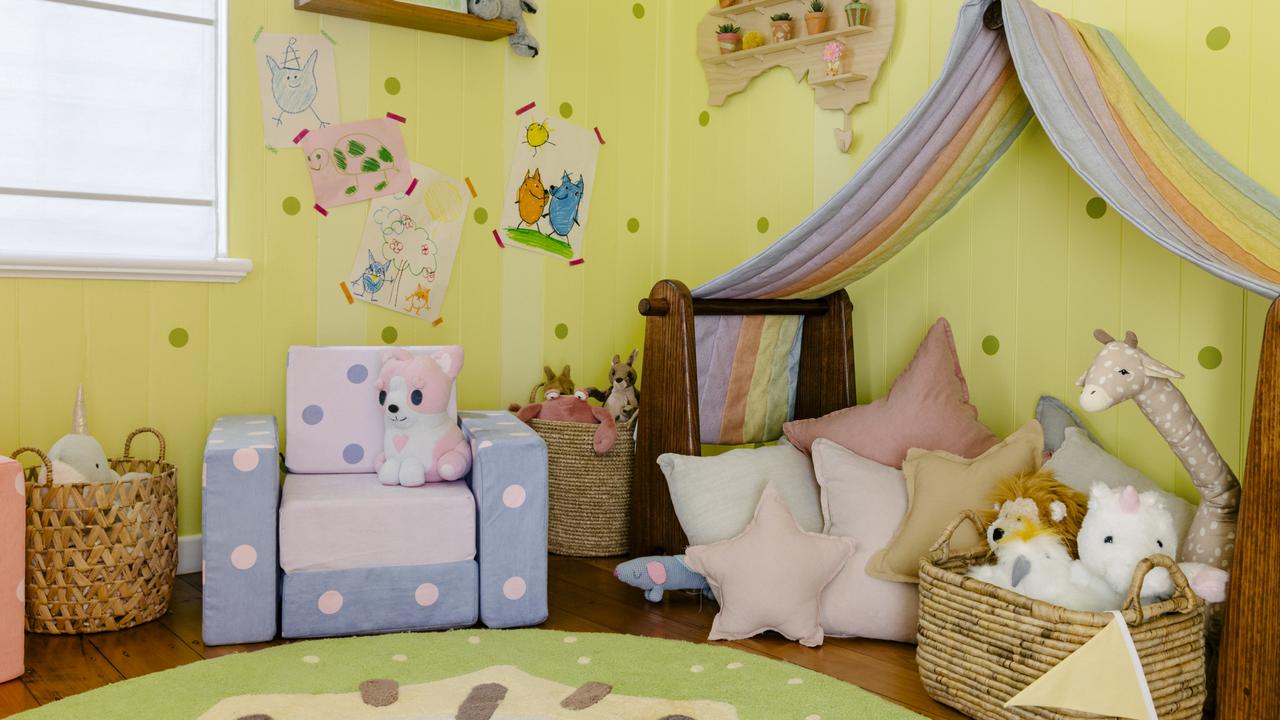 Ludo Studio producer Sam Moor said it's been exciting to see the cartoon house come to life.
"There are so many lovely little touches – things like Bluey and Bingo's special toys," she said. "It really does feel for real life.
"What we do in the show is we take things from real life and Bluey-ify them. The reverse has now happened – we've taken the animated Bluey House and they've had to real-life it."
It's the first time Only On Airbnb has created an experience in Australia, previously giving guests a chance to stay in Carrie Bradshaw's iconic* New York brownstone* apartment, retrace Kevin McCallister's footsteps in the house from Home Alone or soak up the grandeur* of the Italian villa featured in House of Gucci.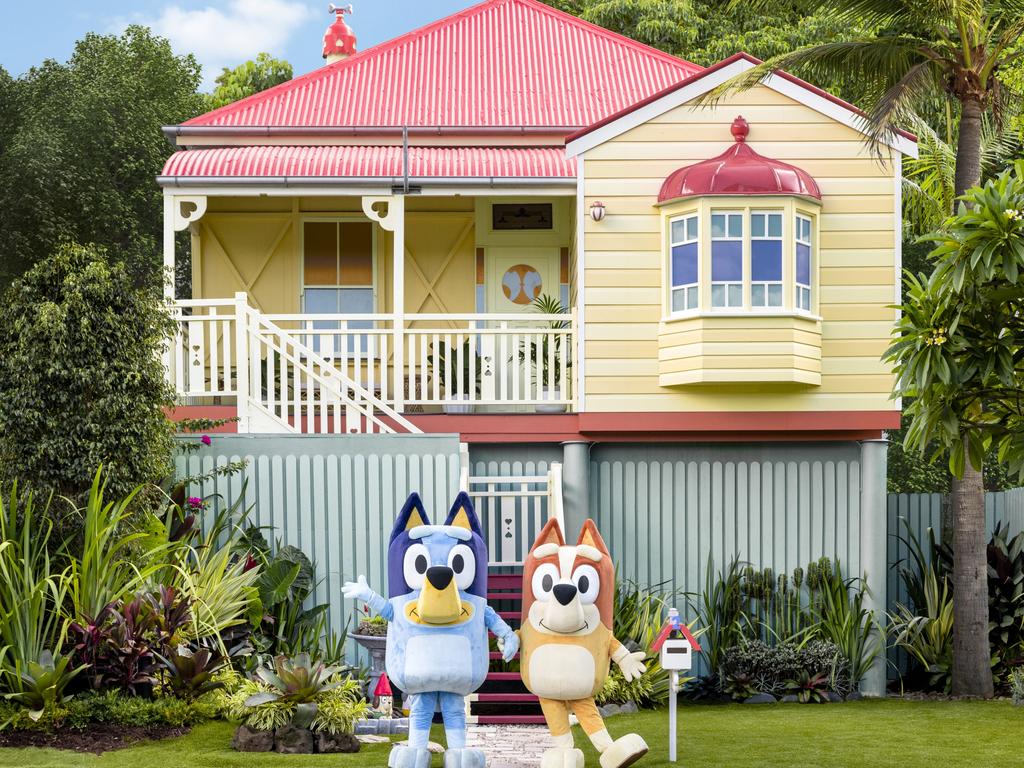 A family of four will have the chance to book a one-off, two-night stay from February 18-20 for only $20 "dollarbucks". Also included in the weekend experience is a behind-the-scenes tour of Ludo Studio, where Bluey is created; a Chinese takeaway feast in the lush backyard (don't forget the spring rolls!); an afternoon decorating the Heelers' famous duck cake, and a puppet-making craft session featuring Bluey's famous Bob Bilby character, the friendly local marsupial on the show.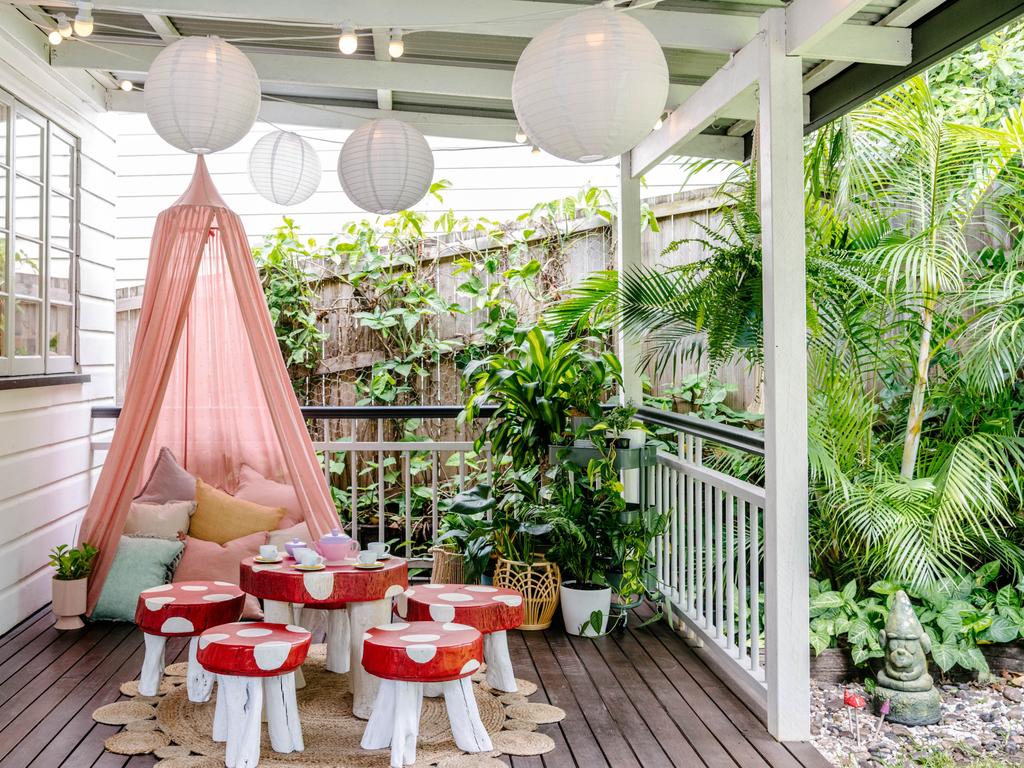 For those who miss out on the stay and for Bluey fans outside Australia, an online experience hosted by Bluey composer* Jazz D'Arcy — part of the team behind the music in the series — along with Brisbane children's choreographer* Cherie Lange, will recreate some of the most beloved songs and dance moves from the show.
The pair will run the online workshop live from Bluey's house for 30 families across three sessions in Australian, US and UK time zones.
While at this stage there are no plans to make it a permanent bookable Airbnb stay, Ms Wheeldon said, "Never say never."
GLOSSARY
customised: modified or change to suit a person, task or goal
quirky: unusual, unique, unexpected
captivated: charmed, enchanted, enthralled
iconic: very famous or popular, considered a leading example of something
brownstone: a reddish-brown stone used in construction and commonly found in New York
grandeur: luxury, splendour, opulence
composer: someone who writes music, in particular as a profession
choreographer: someone who composes the steps and moves in a performance or dance
EXTRA READING
Teen dancing queen joins The Wiggles
Reality TV star to win 10-day space trip
Big Bird ruffles feathers after Covid shot
QUICK QUIZ
In which Australian capital city is the Heeler house located?
Which popular character will feature in the puppet-making session?
What are the other "Only on Airbnb" experiences mentioned in the article?
What is unusual about the shape of the home's chimney?
What's on the menu for the backyard feast at the "for real life" house?
LISTEN TO THIS STORY
CLASSROOM ACTIVITIES
1. Visit to the Bluey house
Write a short and funny poem about why you and your family should be chosen to visit the Bluey house experience in Brisbane. Your poem should be funny and catch the attention of the judges to persuade them to choose you. Maybe you could make some links to Bluey episodes if you know of them.
If you'd like to share, read your poem out to the class.
Time: allow 25 minutes to complete this activity
Curriculum Links: English; Critical and Creative Thinking
2. Extension
What house from a cartoon or kids' show would you like to recreate in real life and rent out to guests? Outline the house and the things it would need to be like the show.

Do you think people would pay to stay in this house?
Time: allow 15 minutes to complete this activity
Curriculum Links: English; Critical and Creative Thinking
VCOP ACTIVITY
My favourite Heeler family episode
If you haven't watched Bluey, you are missing out. It is very funny for young and old. In fact, we love to sit around as a family and watch a few episodes together. Which episode is your favourite and why?
Retell, in as much detail as you can, your favourite Heeler memory. Is it Magic Xylophone, where you can freeze each other? Or Duck Cake, which has us all running to the cupboard to get out Mum's copy of The Australian Women's Weekly Children's Birthday Cake Book? Or maybe you're like me and just can't help but love … Grannies!
"I slipped on ma beans!" Ha!
Share with a friend to see if they know the episode you are writing about.
If you haven't seen an episode, share a favourite memory of a time you have spent with your family that you think would make a good episode for the next season of Bluey.
Don't forget your VCOP skills to really capture the audience's attention – just like in the show.