VICTORIA'S leading autism organisation Amaze is calling for budding* directors and storytellers to create short films about their experiences with autism.
Amaze works to increase understanding of autism and is doing so through its Spectrospective movie campaign to coincide with World Autism Awareness Day on April 2.
Autism is a lifelong* condition that affects brain growth and development. Signs of the condition tend to appear when kids are young but it presents itself differently for everyone.
For some it means challenges with communication, socialising* and body movements. A portion* of autistic people also become very interested in specific topics.
People on the autism spectrum* often respond unusually to what they see, hear, smell, touch or taste and prefer routine to change.
Since so many people are affected by the condition — around one in every 100 to 110 people — Amaze wants to give kids the chance to tell their own stories through cinema.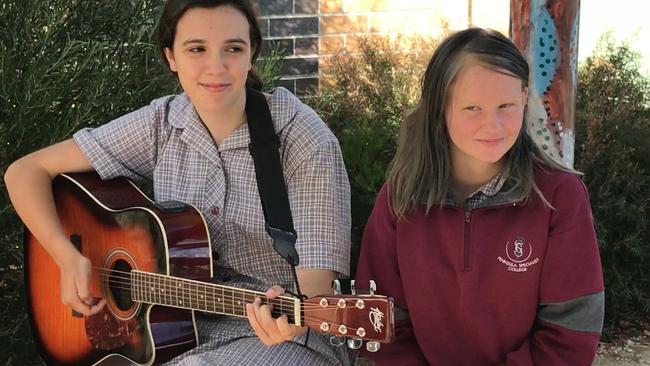 Sixteen-year-old Kayla Sheridan of Peninsula Specialist College has autism and expresses herself through music.
"I have the most beautiful, loving life with autism," Kayla said.
"I play guitar, bass guitar, electric guitar, ukulele piano, drums and sing.
"A good thing about autism is that I have a good memory."
Kayla's father Gerard said a lack of understanding, not awareness, was the issue.
"Spectrospective is a really great project because there is so much negative coverage of autism and this is an opportunity to show the positive side."
Amaze chief executive Fiona Sharkie said stories told through film helped carers, families and autistic people feel heard and understood.
"Spectrospective is part of our quest* to improve understanding of autism and ensure* the stories of autistic people and their families and carers are heard to improve the wider world's support for autistic people," she said.
"The 2017 film entries will add to our library of more than 75 stories."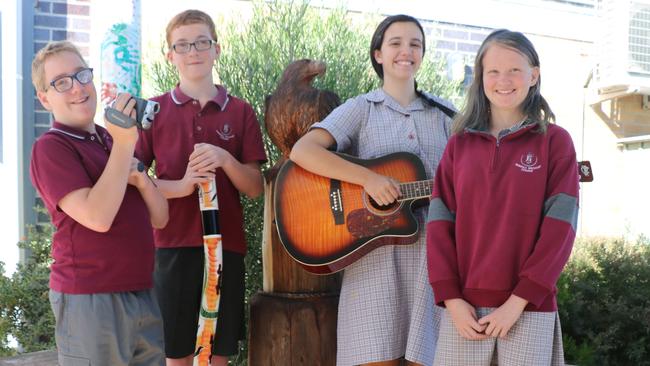 Schools can support World Autism Awareness Day by hosting a gold coin event, making their own films, creating an exhibition or showing the 2017 Spectrospective film.
For more information about Spectrospective visit: spectrospective.com.au
View our video below of Sienna's experience with autism.
Please enable Javascript to watch this video
GLOSSARY
budding: aspiring
lifelong: lasting throughout a person's life
socialising: interacting with others
portion: part of
spectrum: where someone sits on a scale
quest: search
ensure: make certain
LISTEN TO TODAY'S STORY
CLASSROOM ACTIVITIES
Activity 1. Amaze and Austism
After reading the article on the Amaze organisation, answer the following questions in as much detail as possible.
– What is the Amaze organisation?
– Explain the Spectrospective movie campaign that Amaze is running.
– What is autism?
– What are some challenges for people with autism?
– How many people are affected by autism?
– Do you know anyone with autism? How can or do you support them?
Extension:
A quote from the article is "Spectrospective is a really great project because there is so much negative coverage of autism and this is an opportunity to show the positive side." What are some positive aspects of autism and the people who have it?
Time: Allow 25 minutes to complete this task
Curriculum links: English, Personal and Social
Activity 2. Spectrospective Gold Coin Event
World Autism Awareness Day is an internationally recognised day on the 2nd of April every year, encouraging Member States of the United Nations to take measures to raise awareness about autism throughout the world. It began in 2008 and is also one of only four official health-specific United Nations Days. The day brings individual autism organisations together all around the world to aid in things like research, diagnoses, treatment, and overall awareness for autistic children and adults.
Work with a small group of three to four students to organise and plan a gold coin event to support Spectrospective and World Autism Awareness day. You can run any sort of gold coin event that works for your school. Some examples are to show the Spectrospective: Stories of Autism movie (or individual autism stories) over lunch, give a class presentation about autism, have an assembly presentation about autism and take a proactive role in educating others about what autism is or what it means to you.
Once you have your event planned, you need to consider the following facts before speaking to your principal about running the event.
– Set a date
– Register event
– Put a class team together
– focus on fundraising and raising awareness
– Get invites out
– Bank the funds
Go to http://spectrospective.com.au/pdf/Spectrospective_HOST_SCHOOLS_FA.pdf for more information.
Extension:
Plan, organise and run a fundraiser showing the 2017 Spectospective movies suitable for primary school.
Time: Allow one hour to complete this task (planning phase).
Curriculum links: Health and Physical Education, Personal and Social, Critical and Creative Thinking
VCOP ACTIVITY
Look at the words from the article that are included in the glossary. Can you write a synonym and antonym for each one?
Extension:
Put each of the glossary words in a sentence of your own. Can you use all elements of VCOP?
Time: allow 30 minutes for this activit
Curriculum Links: English, Big Write and VCOP
EXTRA RESOURCES
NUTRITIONISTS BATTLING TO IMPROVE VICTORIAN STUDENTS' SCHOOL LUNCHES
DO VITAMIN PILLS DO YOU ANY GOOD?