A world-famous piece of art has self-destructed* minutes after it was sold for $1.7 million at auction.
The artwork called Girl with Balloon was created by Banksy, who is a mystery artist known for his street art that pops up on walls and buildings overnight across the world.
The Art Newspaper reported a copy of the 2006 Girl with Balloon painting was sold at a Sotheby's auction on October 5.
However, right after the $1.7 million sale was called, an alarm sounded inside the frame and the painting started to shred* itself to pieces in front of the surprised crowd.
"It appears we just got Banksy-ed!" Alex Branczik, the head of contemporary art* said.
Mr Branczik said Sotheby's auction house was not in on the prank*.
"He is arguably the greatest British street artist, and tonight we saw a little piece of Banksy genius*," he said.
"We are busy figuring out what this means. The shredding is now part of the integral* art work. We have not experienced a situation where a painting has spontaneously* shredded, upon achieving a record for the artist."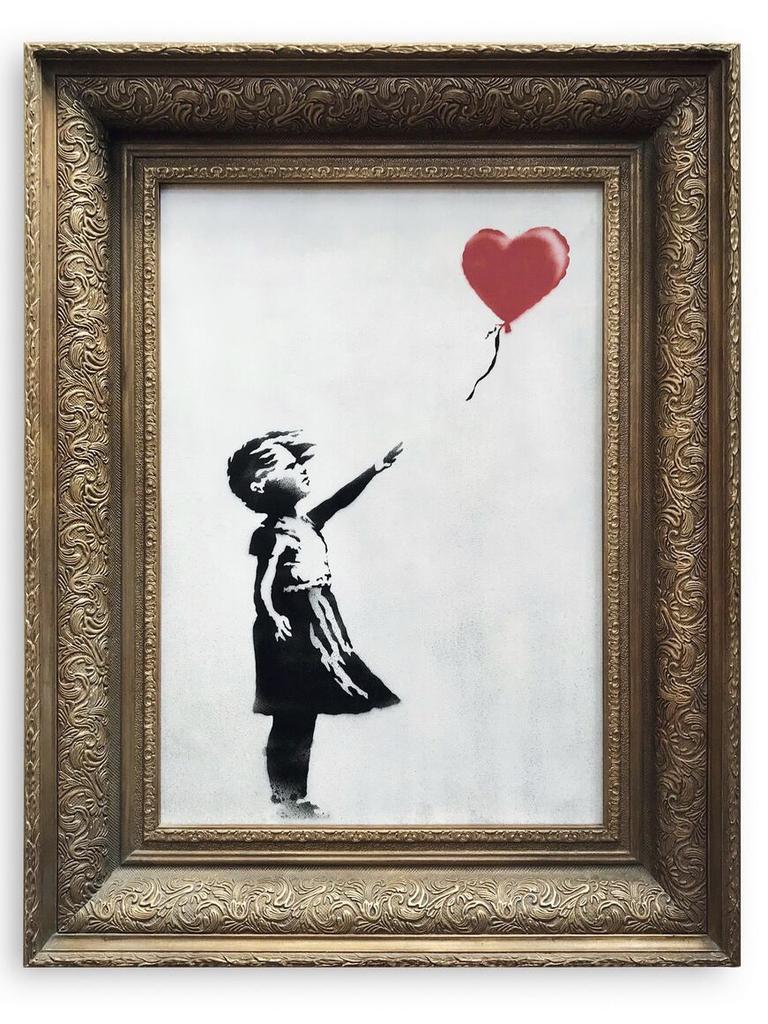 Banksy's Instagram account shared a photo of the shredded painting with the caption "going, going, gone …"
Later, Banksy revealed on social media that he had rigged the frame with the shredder some time ago. In an accompanying video, he showed a shredder being fitted to the frame of the painting in a workshop.
The move has also been praised as "genius" by fans.
The Financial Times reported the person selling the piece had received it from the anonymous* artist himself.
It's been pointed out that the stunt would have required Banksy or someone working for the artist to be in the room to start the shredder.
"A man dressed in black sporting* sunglasses and a hat was seen scuffling* with security guards near the entrance to Sotheby's shortly after the incident," The Art Newspaper claimed.
It's unclear what will happen to the artwork, but Mr Branczik said it's possible that it was more valuable now.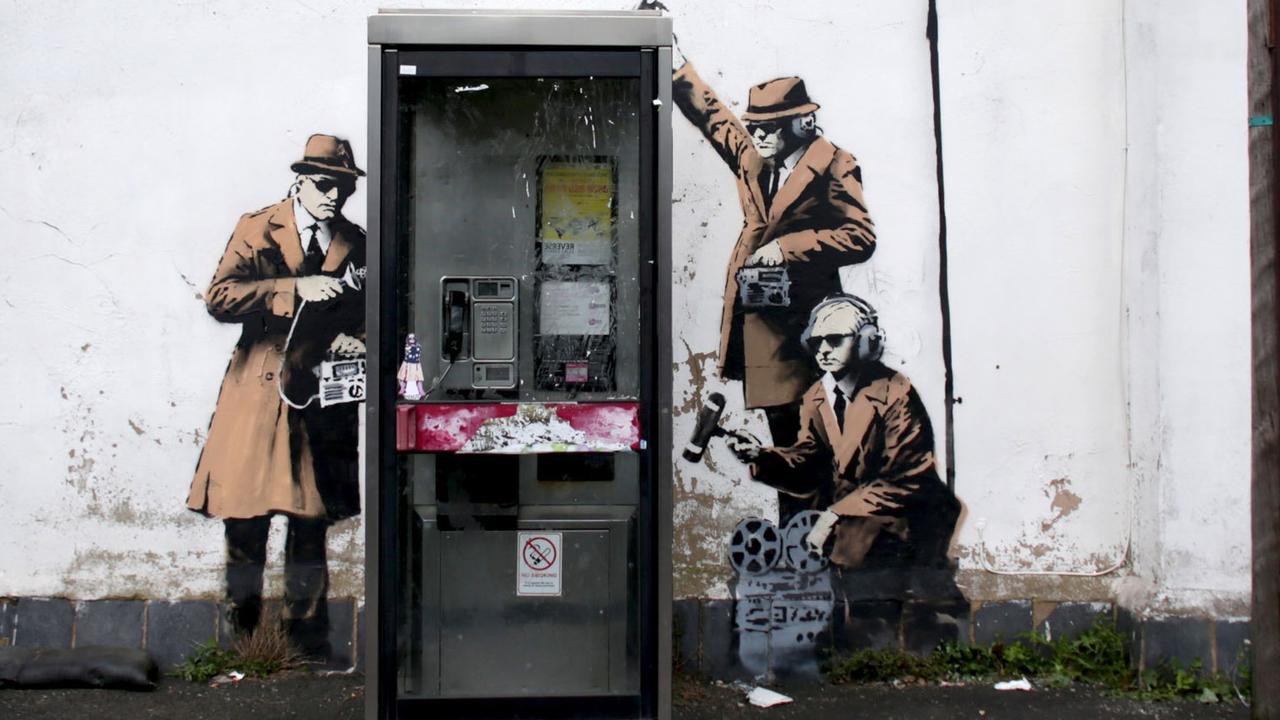 WHO IS BANKSY?
No one knows who Banksy is. His identity remains a secret.
He began his career as a graffiti artist in the early 1990s, in Bristol's graffiti gang DryBreadZ Crew. Although his early work was largely freehand*, in the late '90s, he began mostly using stencils. His work became more widely recognised around Bristol and in London, as his signature style developed.
Banksy's worldwide fame has transformed his artwork from acts of vandalism* to extremely popular high art pieces.
Banksy's artwork is made up of striking images, often combined with slogans.
His work often engages political themes such as war and greed.
Common subjects in his paintings include rats, apes, policemen, members of the royal family and children.
GLOSSARY
self-destructed: destroyed itself
shred: cut into shreds or long strips
contemporary art: artworks of today, produced by artists who are living in the 21st century
prank: a trick
genius: very clever
integral: essential
spontaneously: without being asked
anonymous: of unknown name
sporting: wearing
scuffling: fighting
freehand: without tools or instruments
vandalism: act of destroying something
LISTEN TO TODAY'S STORY
QUICK QUIZ
How much did the painting sell for at auction?
What was the name of the painting?
How was it destroyed?
Which famous auction house was selling it?
What is Banksy's real name?
CLASSROOM ACTIVITIES
1. All about the art
Find an image of a Banksy artwork that you like or think is interesting and complete the following tasks:
Describe what the artwork looks like and where it is found.
Write a paragraph explaining what you think Banksy's message is with this artwork. (What is he trying to say?)
Write a sentence explaining your reason for choosing this specific artwork.
2. Extension
Draw your own Banksy inspired artwork. Think about the colours and shapes you will use and what the message in your image will be.
(Banksy typically uses stencils and paint to create his images on walls but for the purposes of this activity, draw yours on paper.)
Time: Allow 20 minutes
Curriculum links: English, Art
VCOP ACTIVITY
The glossary of terms helps you to understand and learn the ambitious vocabulary being used in the article. Can you use the words outlined in the glossary to create new sentences? Challenge yourself to include other VCOP (vocabulary, connectives, openers and punctuation) elements in your sentence/s. Have another look through the article, can you find any other Wow Words not outlined in the glossary?
HAVE YOUR SAY: How do you think the buyer would have felt after paying $1.7 million for a painting only to see it self-destruct?
No one-word answers. Use full sentences to explain your thinking.