He spends his days high up on the sides of buildings painting huge murals, but street artist Julian Clavijo's work reached dizzying* new heights at the weekend.
The Melbourne-based Colombian man was named the Best Street Artist at the Global Art Awards in Dubai, United Arab Emirates.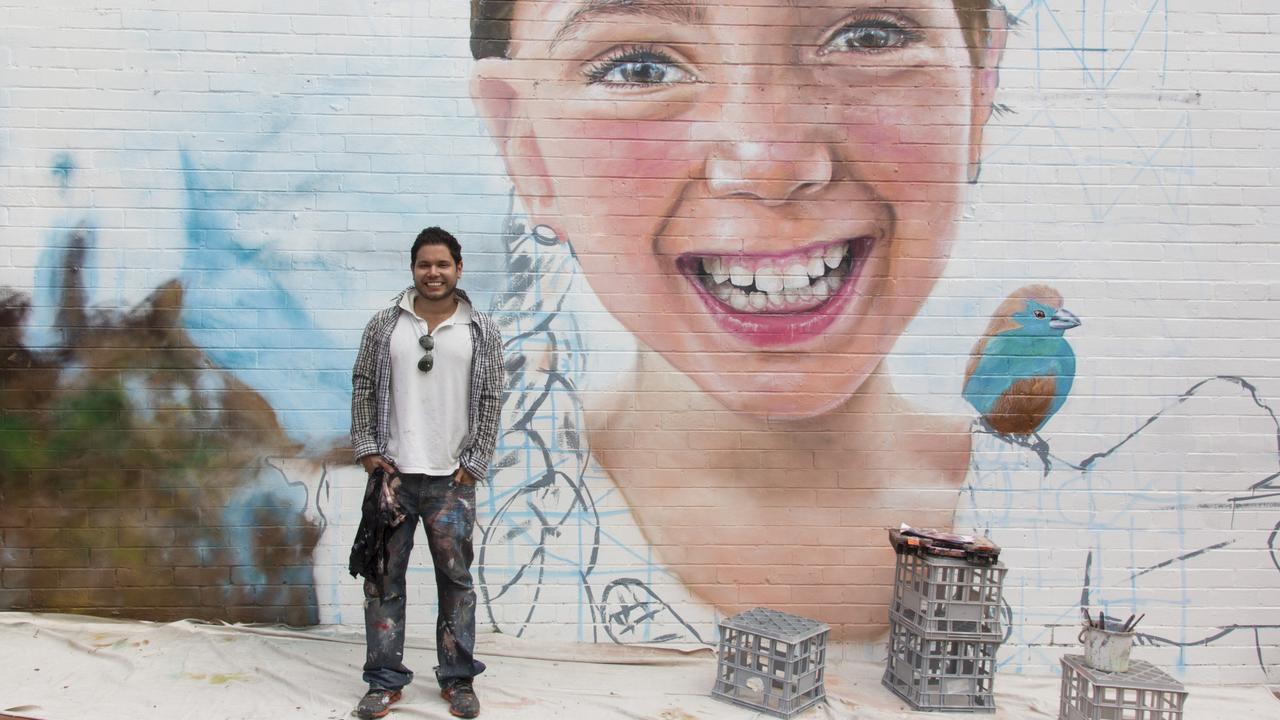 He took to social media to express his disbelief* and was "thrilled and incredibly grateful" for the recognition*.
"I'm still trying to believe that this just happened," he said.
"Thank you to all who have witnessed and supported my journey for believing in me and my work."
He thanked his fans and everyone who helped him over the years.
"It is possible thanks to the support of all of you."
Mr Clavijo's work has been seen right across Melbourne in recent years, including a massive temporary mural unveiled in March on the Nylex Silos in Cremorne. The painting, which Mr Clavijo painted in his studio, weighs about 450kg and is 28m high and 16m wide and shows kids playing and smiling. One child is pictured wearing a Richmond Tigers AFL jumper.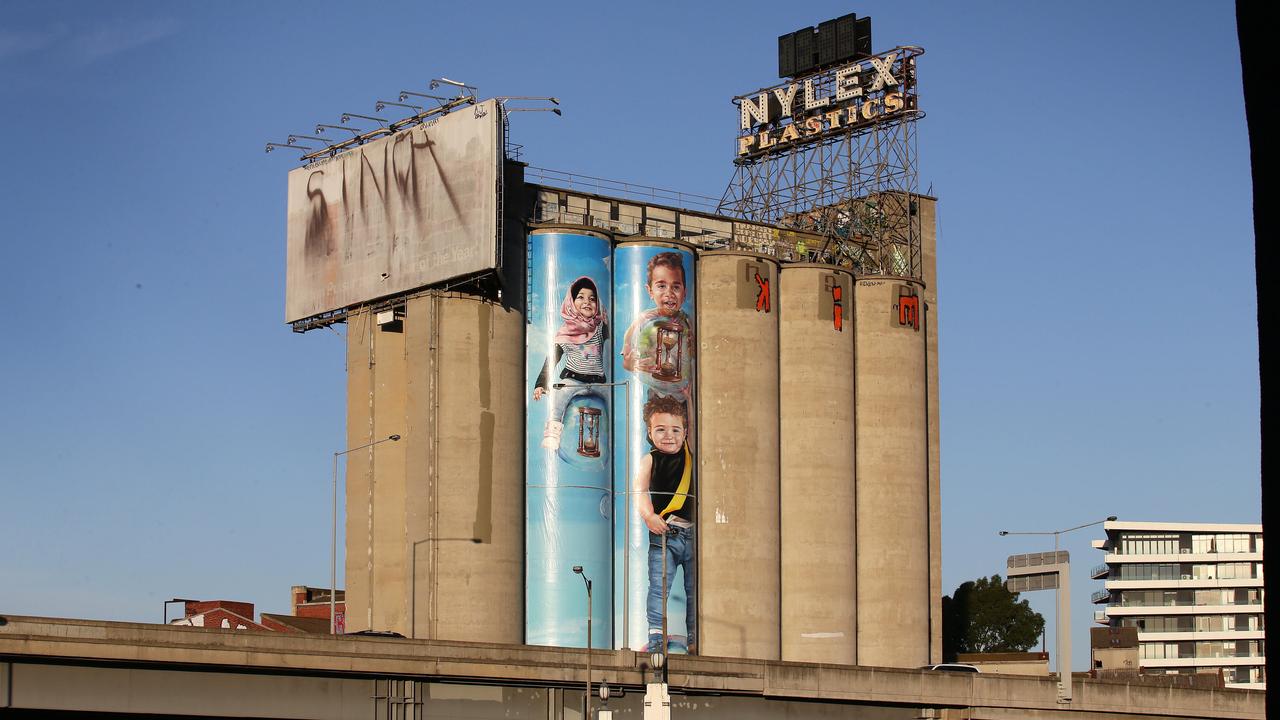 He was also commissioned* to paint a mural in Hosier Lane in Melbourne for the Australian Formula 1 Grand Prix car-racing event last March.
The artist's practice includes large-scale public mural works, sculpture and oil painting.
His work explores urban* space transformation* and he's known for his work with colour, pattern and realism, which is making the subject of the painting look like it does in real
VIDEO: Showing other street artists making a massive mural in Melbourne in 2015 about the musical Lion King
EXTRA READING
Silo art in Australian farming towns
Banksy painting self destructs
GLOSSARY
dizzying: heights that would make a lot of people dizzy
disbelief: found it difficult to believe
recognition: acknowledge that something exists
commissioned: hired to do a job or make a painting
urban: in the city, rather than in the country
transformation: a noticeable change in something
LISTEN TO TODAY'S STORY
QUICK QUIZ
Where is Mr Clavijo based? Where is he originally from?
Is he happy with the award?
What types of art does Mr Clavijo create?
What three attributes of his work is he known for?
What does realism mean?
CLASSROOM ACTIVITIES
1 Realism
If you look at Mr Clavijo's art, one feature that often stands out is the eyes of the subjects in his artworks. They look so realistic! Work with a partner, sitting opposite each other. Using pencils, carefully sketch and colour a picture of each other's eyes, trying to make them as realistic as possible. Concentrate on getting the correct shape of your partner's eyes and including everything you can see such as the eyelids, whites, irises, pupils, tear ducts, eyelashes and eyebrows. Be sure to also show the reflection of light off the eyes.
When you have finished, take turns to tell each other about a particular feature of the eyes you think your partner has done well and have them explain to you how they did it so that you can try their technique in the future.
2. Extension
Continue practising your drawing skills by trying to draw a realistic version of one of these features – ear, mouth, hand.
Time: Allow 20 minutes
Curriculum links: English, Visual Arts
VCOP ACTIVITY
The glossary of terms helps you to understand and learn the ambitious vocabulary being used in the article. Can you use the words outlined in the glossary to create new sentences? Challenge yourself to include other VCOP (vocabulary, connectives, openers and punctuation) elements in your sentence/s. Have another look through the article, can you find any other Wow Words not outlined in the glossary?
HAVE YOUR SAY: Do you like seeing art in public places, such as murals and sculptures? Why or why not? Use full sentences to explain your thinking. No one-word answers.