Melbourne is hoping to be the first Australian city with a Disney theme park
Melbourne Mayor Sally Capp has added her voice to a push for Disney theme park in Victoria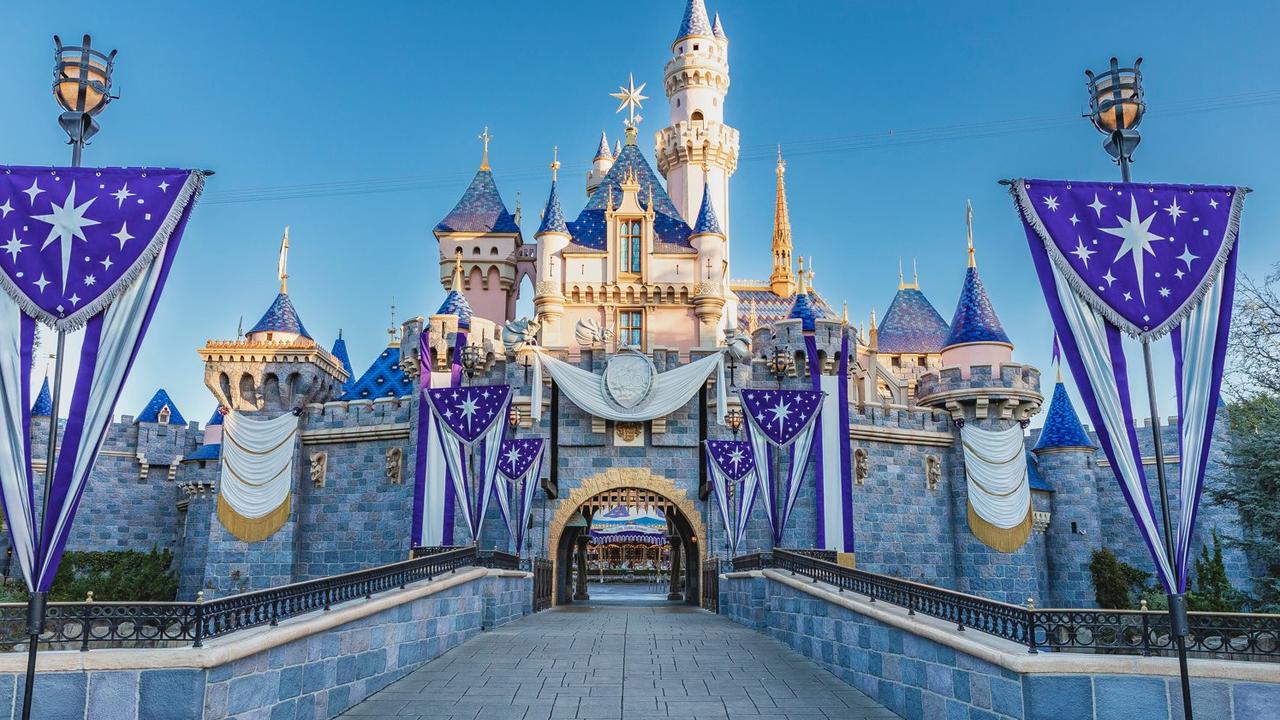 Disneyland Resort in California. Picture supplied
Lord Mayor Sally Capp has added her voice to a push for a Melbourne Disney theme park, as the entertainment juggernaut* continues to boom across the globe — attracting millions of visitors and tourism dollars — and its cult following* grows.
"As Australia's capital city of fun, of course we should have a Disney theme park in Melbourne," Ms Capp said.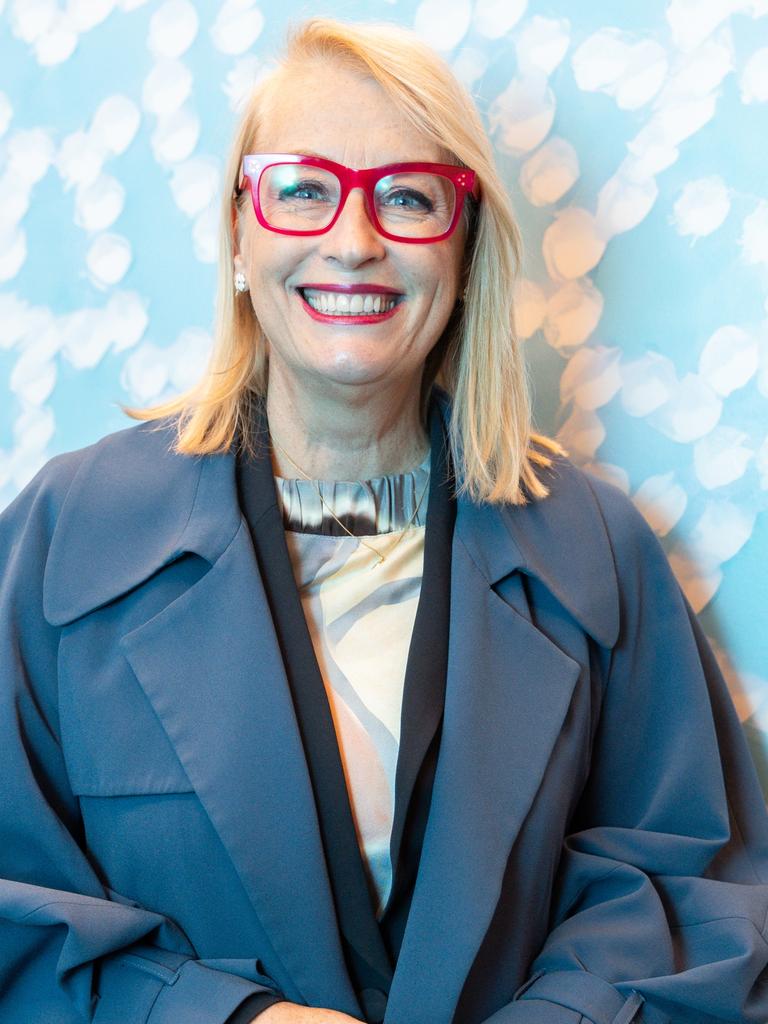 Lord Mayor of Melbourne Sally Capp said Victoria would be the perfect place for a Disney theme park. Picture: Asanka Ratnayake/Getty Images
"Melbourne also offers visitors the best tourism experience available in Victoria, from world class hotels, unbeatable retail offerings and some of the best food and drink in Australia.
"I know a Disney theme park in our municipality* would be a huge hit with residents — myself included — visitors, students and traders."
There have been past attempts by Avalon Airport in Victoria, the Gold Coast in Queensland, Sydney in New South Wales and, most recently, Adelaide in South Australia, to lure Disney to Australian shores.
So far they have all proved unsuccessful.
But David Fox, the man behind Avalon Airport's business opportunities and son of billionaire trucking magnate* Lindsay Fox, has revealed an entertainment precinct had been earmarked* for the airport's vast tract of land*, near Geelong, and a future Disney park had not been ruled out.
"There's an entertainment precinct that we've defined. I wouldn't say (for a) Disneyland at this moment in time, but anything is possible," Mr Fox has previously said.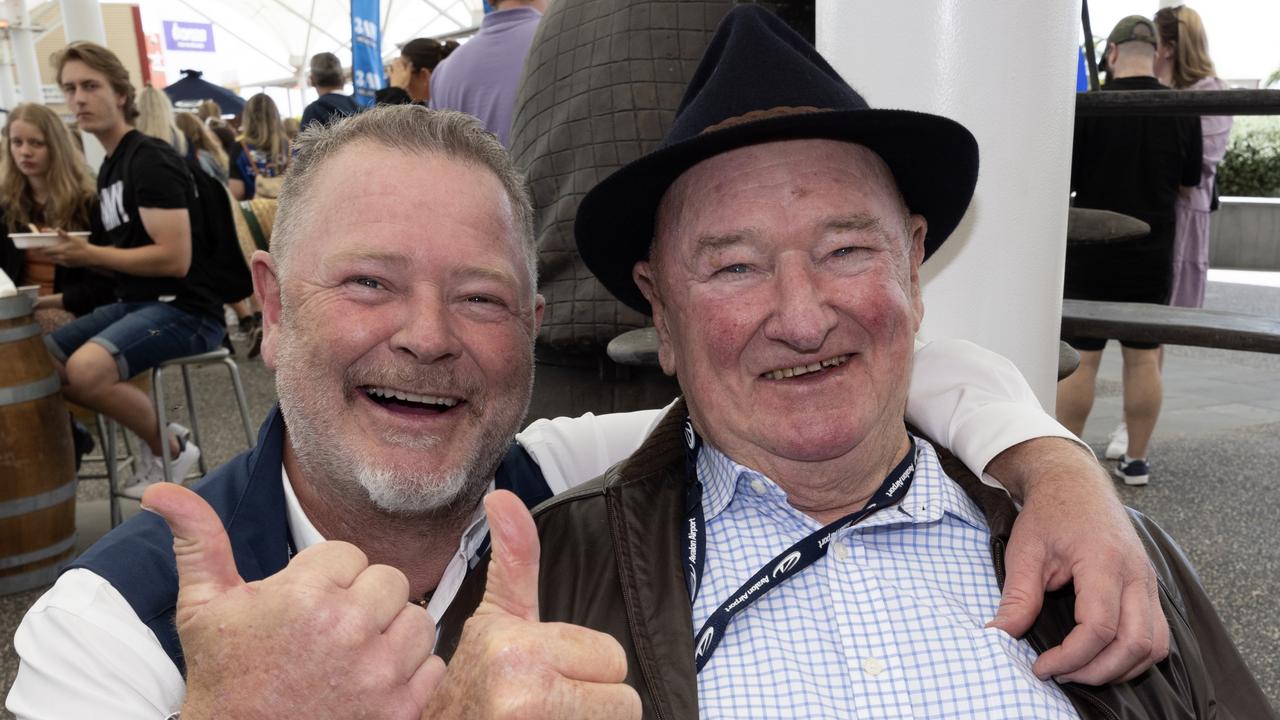 David Fox, executive chairman of Avalon Airport with father Lindsay Fox. Picture: supplied
Lindsay Fox reportedly held meetings with Disney some years ago.
Victorian Disney fans have long pushed for a Disney theme park in Australia.
A change.org petition* for a Disney in Australia has been circulating since 2020, gaining thousands of signatures.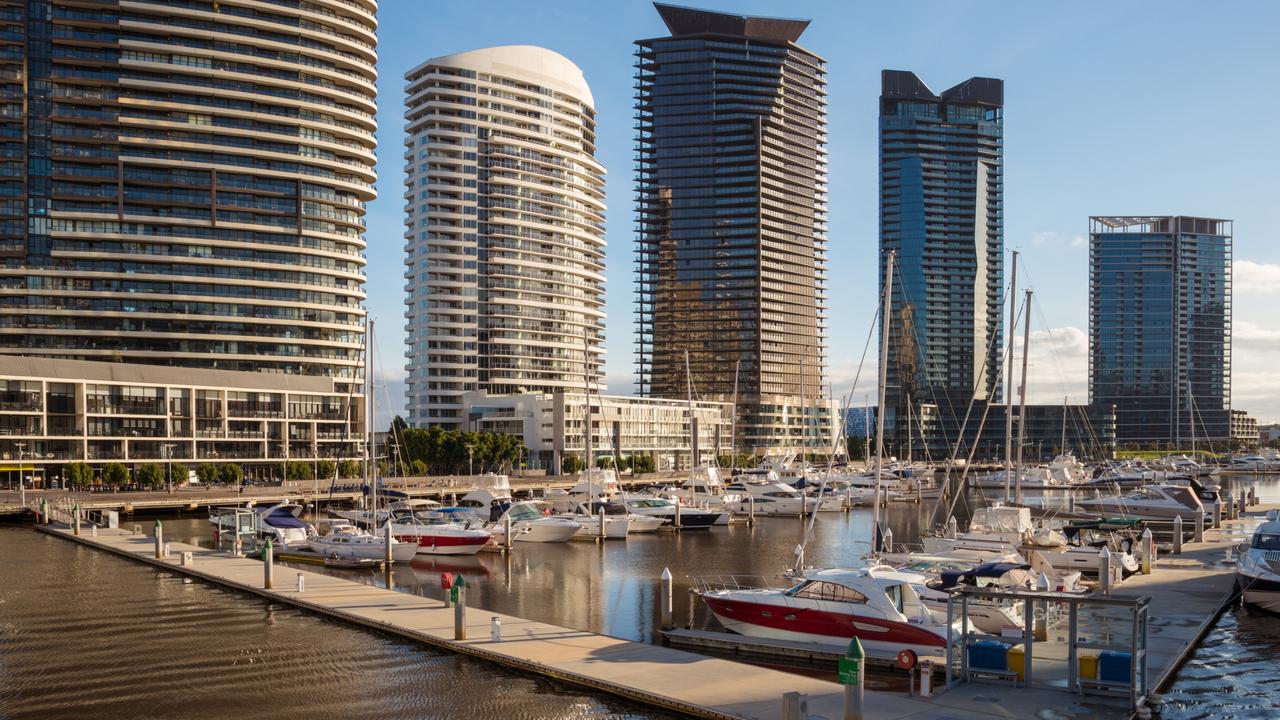 Docklands is an inner-western suburb just 2km from Melbourne's Central Business District. Picture: supplied
There has also been a separate petition to bring it to Melbourne, with the Victorian man who initiated it saying: "Why not Australia? Why not Melbourne? … Docklands* would be the perfect spot to build a Disneyland. It is not far from the CBD*, it's right next to Marvel Stadium … building a Disneyland would not only bring something new to Docklands and Melbourne, it would make it exciting, a place to be and become a major tourist attraction. There is so much benefit from building a Disneyland in Melbourne. It would drive our economy up, would open up jobs and opportunities for bigger and better things, and it would make Melbourne great again. Australia needs a Disneyland and we need Melbourne to become the happiest place on Earth."
The Herald Sun asked the City of Melbourne if it agreed, and received a quick and highly enthusiastic "Of course!" from Lord Mayor Sally Capp.
Disney reportedly believes Australia is too isolated* from the rest of the world and has too small a population to support a Disneyland or even smaller Disney theme park or resort.
Tourism experts also say the unpredictable and often cold and wet weather in Victoria would deter Disney from developing a theme park in the southern state.
But the cult that is Disney is alive and strong in Australia, with fans insisting a themed park would thrive*.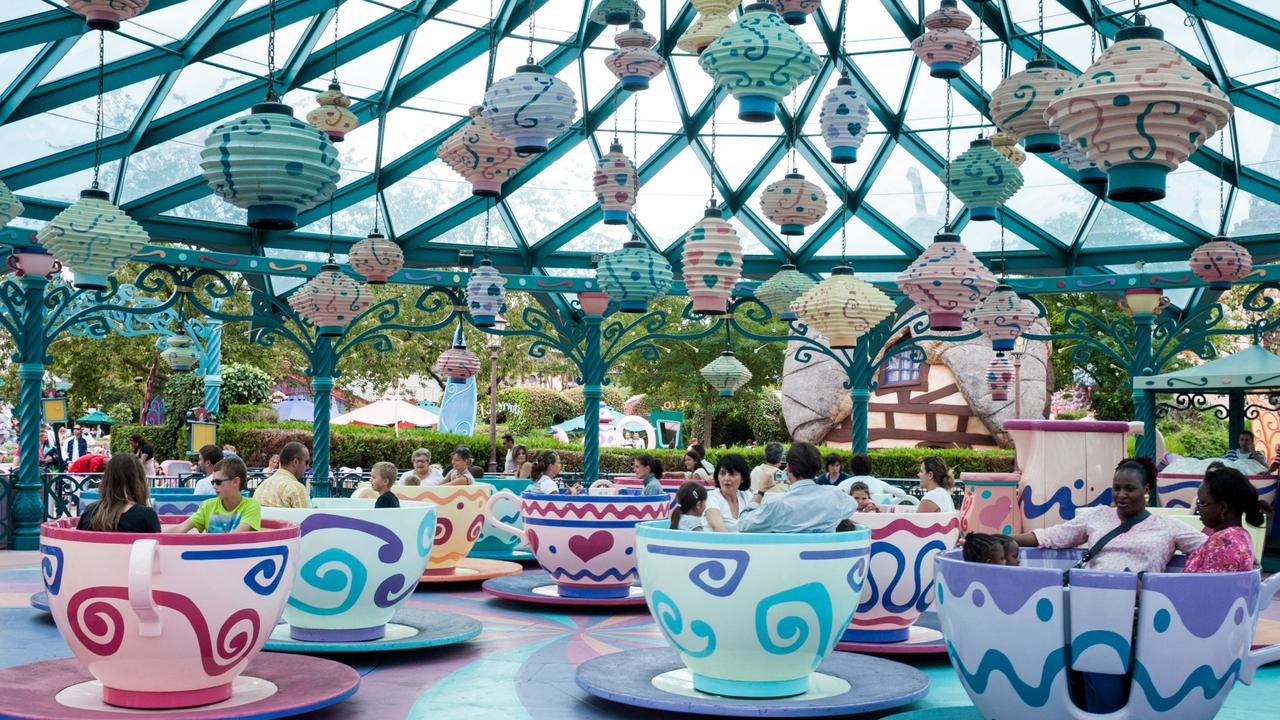 The Mad Hatter's Tea Cup Ride at Disneyland Paris, France. Picture: supplied
And given Victoria doesn't have many theme parks — while sunny Queensland already boasts plenty — and Victoria has a much bigger population than its northern neighbour, a Disneyland in Melbourne makes sense, supporters have said.
Disney amusement and theme parks around the globe draw about 50,000 visitors per day, with the company Walt Disney founded in 1923 now employing about 223,000 people.
Disney currently has 12 theme parks located in six resorts across four countries, including France and Japan.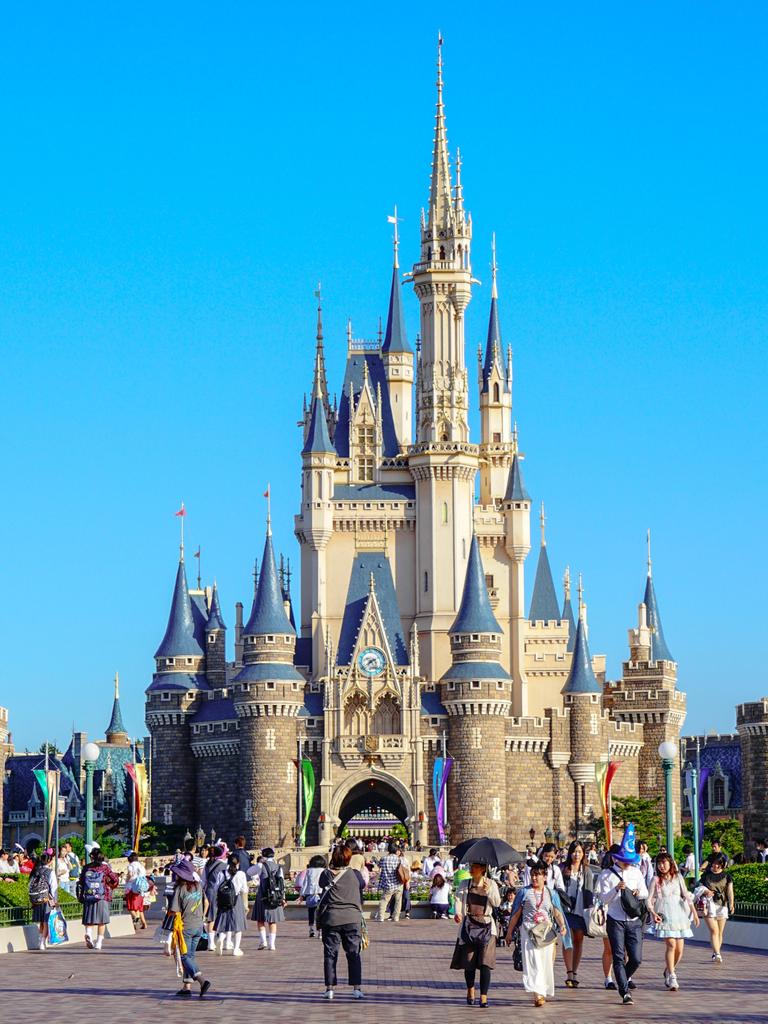 The Cinderella Castle at Tokyo Disneyland in Japan. Picture: supplied
Six are Disneyland-style "castle parks*," while the others are parks with different themes.
It also runs a themed cruise line*.
The most visited Disney theme park globally in 2022 was Magic Kingdom* at Walt Disney World Resort* in Florida*, with about 17.13 million guests visiting the park last year.
Second most visited was Disneyland Park in California, with about 16.81 million visitors last year.
POLL
GLOSSARY
juggernaut: a term used to describe something powerful and unstoppable, like a force or organisation that grows rapidly and attracts a lot of attention
cult following: refers to a dedicated and passionate group of fans or followers
municipality: a city or town with its own local government and administrative body
tract of land: a large area of land
trucking magnate: someone who has earned a lot of money from the trucking industry
earmarked: designated or set aside for a specific purpose or use in the future
petition: a formal written request signed by many people, asking an authority or organisation to take action on a specific issue
Docklands: a waterfront area in Melbourne, just west of Melbourne's Central Business District (CBD)
CBD: central business district, the main commercial and business area of a city
isolated: far away from other places or not easily accessible
thrive: to grow and prosper, to be successful
cult: a group of devoted fans or followers of a particular person, idea, or brand
cruise line: a company that operates cruise ships for passenger travel and vacations
deter: to discourage or prevent someone from doing something
castle park: a type of theme park with a castle as a central attraction.
Walt Disney World Resort: a massive entertainment complex in Florida, USA, owned by Disney
Magic Kingdom: a popular Disney theme park located in Walt Disney world resort
Florida: a state located in the southeastern region of the United States. It is known for its warm climate, beautiful beaches, and popular tourist destinations
EXTRA READING
Sneak peek behind the scenes at Disneyland
Largest quake in 120 years shakes Melbourne
Artefacts unearthed from old Melbourne slum
QUICK QUESTIONS
Who is advocating for a Disney theme park in Melbourne?
Which locations in Australia have made attempts to attract Disney to their shores in the past?
Why does Disney reportedly believe Australia is not suitable for a theme park?
What are some reasons Victorian Disney fans give for wanting a Disney theme park in Australia?
How many theme parks does Disney currently have worldwide, and which one was the most visited in 2022?
LISTEN TO THIS STORY
CLASSROOM ACTIVITIES
1. Disney in the cold!
If you've ever been lucky enough to experience a Disney theme park, they are full of magic!
However, one of the pitfalls for Melbourne is a colder climate for a good half of the year.
Work with a partner to design a Disney theme park that caters for a colder climate and won't deter people from visiting, even in the winter months.
Think about the layout, rides, attractions and themes that can be versatile to be inside or outside, or possibly covered or heated.
Your Disney park for Melbourne needs to be versatile enough to cater for a hot summer and a cold, wet winter!
Sketch your design and write the features of Melbourne Disney to sell your park ideas to Disney bosses.
Time: allow 45 minutes to complete this activity
Curriculum Links: English, Design and Technologies, Personal and Social, Critical and Creative Thinking
2. Extension
A Disney park in Melbourne, would be a huge win for Victoria's economy and tourism business.
If you owned a business near the proposed site, how would you adapt your business to take advantage of a Disney park nearby?
Brainstorm five ideas below:
-
-
-
-
-
Time: allow 15 minutes to complete this activity
Curriculum Links: English, Personal and Social, Critical and Creative Thinking
VCOP ACTIVITY
Dream Disney Park design
Objective: To explore the idea of a Disney theme park in Melbourne and use creativity to design your dream Disney park.
Read the article about the push for a Disney theme park in Melbourne, Australia. Imagine that Disney has decided to build a new Disney theme park in Melbourne, and they want your ideas for the design! Your task is to design your dream Disney park. (You can work individually or with a partner if you prefer.)
Think about the following aspects while designing your park:
a. Theme: Choose a unique theme for your park. It could be based on a favourite Disney movie, a magical world, or an original concept.
b. Rides and attractions: Create at least three exciting rides or attractions that fit the theme of your park. Draw or describe each one, including its name and what makes it special.
c. Park layout: Draw a map of your park and show where each ride or attraction will be located. You can also add themed lands or areas within the park.
d. Entertainment: Decide on some fun entertainment options for visitors, such as character meet and greets, live shows, or parades.
e. Food and shops: Come up with creative names for restaurants and shops in your park. What type of food will they serve, and what merchandise will be available?
f. Magical features: Think of special magical features or interactive elements that will make your park unique and memorable.
Use your imagination and be as creative as possible! There are no limits to what you can create in your dream Disney park. Enjoy the process of designing your dream Disney park and have a magical time exploring your imagination!
Once you have finished designing your park, write a short paragraph using your VCOP skills to explain your favourite part of the park and why it would be the most exciting place to visit. This will be your pitch to the Disney convincing them to pick your design so remember to use emotive and persuasive language to really sell your park.
HINT: TALK BEFORE YOU WRITE
If you are working with a partner, Before you write your paragraph, take turns sharing your designs with each other and discuss what you love about each other's ideas. This will really help to clarify what will work best in your pitch or if there are any aspects you would like to change.
Extension:
If you have some art supplies available, feel free to draw your park designs on paper. If not, you can describe your ideas in writing.