Magician Ash Magic overcame bullying and became a millionaire
Young millionaire Ash Magic says he was bullied for doing magic tricks at school but now has almost 13 million followers on his social media channels who love watching his tricks in action
Ash Hodgkinson started doing magic when he was 11 and is now a millionaire at age 21.
It was only a few years ago that Ash Hodgkinson was bullied for doing magic tricks at school. Now, his magic tricks have made him one of Australia's highest paid content creators – and a millionaire.
The 21 year old Sydney magician known as "Ash Magic" is an online influencer, content creator and actor, but his main job is teaching people how to do magic.
He has a whopping 10 million followers on TikTok, 2.9 million followers on YouTube, and close to 200,000 million likes for his videos that have been viewed over three billion times.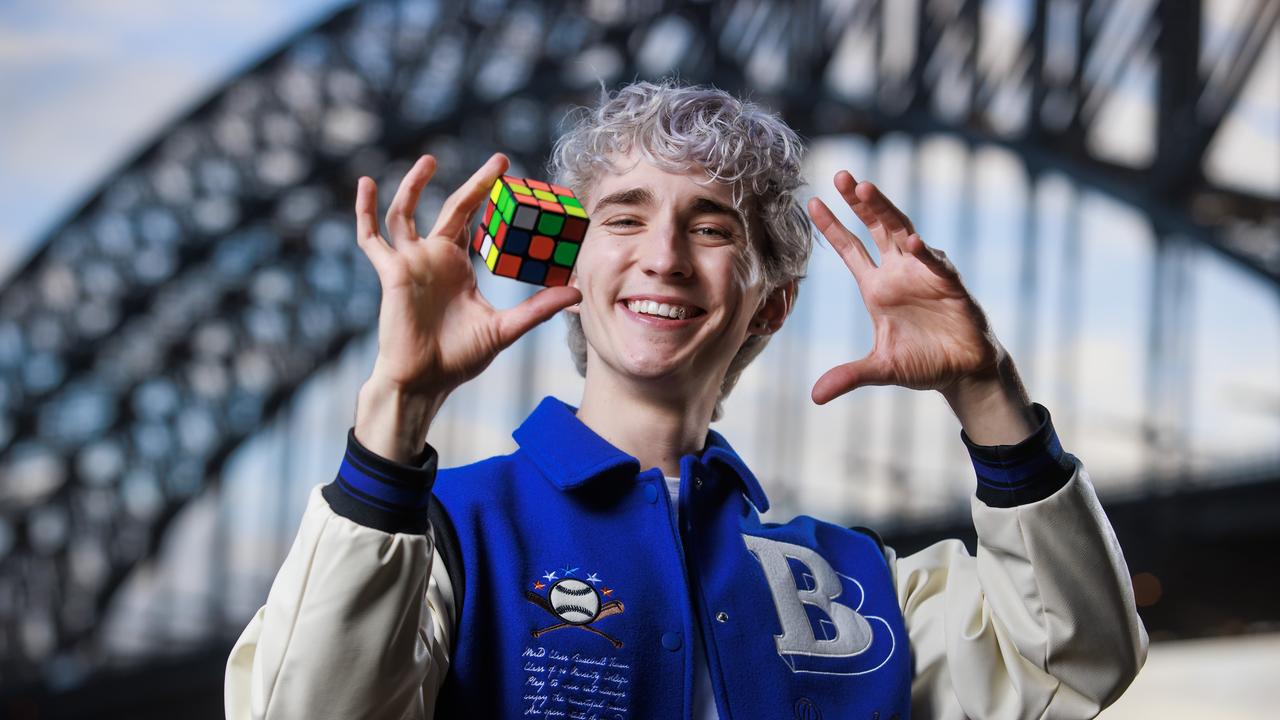 Ash Hodgkinson, better known as "Ash Magic", is one of Australia's highest paid social media stars. Picture: Justin Lloyd/The Daily Telegraph
Hodgkinson makes a large portion of his income from his YouTube channel, where he shows people how to do magic tricks.
When a YouTube channel that hosts advertisements becomes popular, creators earn an average of $3 to $7 per one thousand views.
Media watchdog Youtube.me estimates Ash Magic has made between $1.41 million and $8.47 million from his channel. He also earns money for sponsored videos (where he is paid by a company to talk about their products), speaking at events, acting roles on RFDS and Heartbreak High and touring live magic shows in India and Australia.
But in high school, he almost gave up magic because he was being bullied for it.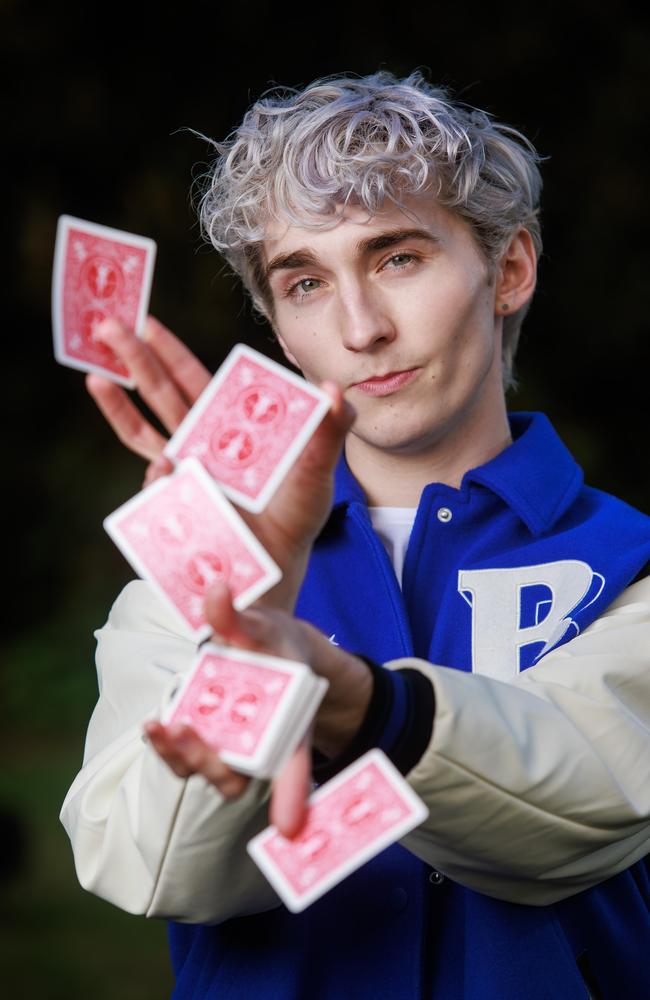 Hodgkinson started performing magic tricks in his bedroom at age 11, and during the final two weeks of his HSC, built over one million TikTok followers. Picture: Justin Lloyd/The Daily Telegraph
"I started magic when I was 11," he said. "One of the bigger challenges was being bullied. It was quite tough in high school and I tried quitting. I remember one day where I put all my magic tricks outside my room because all my friends didn't think it was cool. I came crawling back and I'm so glad I kept going, because here I am."
Hodgkinson attended three different schools, an all-boys Christian school in Sydney's North, then two different performing arts schools.
"Once you leave high school, you realise everyone's opinions don't matter and you can do whatever you want," Hodgkinson said.
Now he is one of Australia's top social media earners and is looking to buy a house in Australia's most expensive city, Sydney.
"I'm very grateful to do this as a living," he said.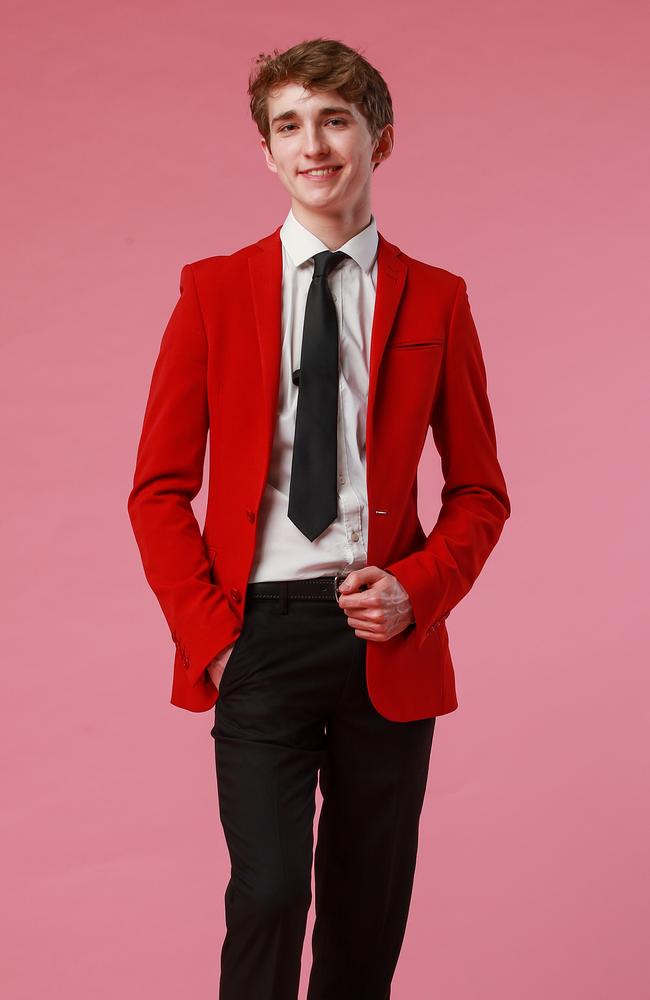 Ash Hodgkinson (Ash Magic) pictured in Year 12. Picture: Justin Lloyd/The Daily Telegraph
He said it was easier than ever to make money by following your dreams thanks to social media platforms that allow you to share your gifts with the world.
Hodgkinson's career took off during the final two weeks of his HSC exams when his TikTok following shot from zero to over one million followers. Now, just a few years later, he has almost 13 million followers and is preparing to travel the world with his new magic show, "Metaverse of Magic". The hi-tech show opens in Sydney on November 7, before touring Australia, London's West End, North America, Asia and the Middle East.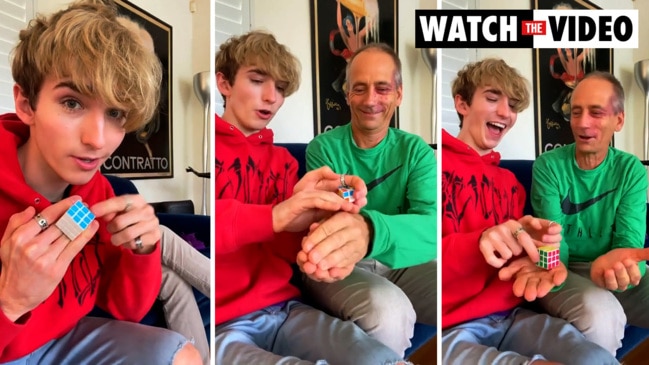 POLL
GLOSSARY
influencer: someone who promotes brands on their social media channel
content creator: someone who makes content online
watchdog: an organisation that makes sure companies aren't doing anything wrong
sponsored: paid for
EXTRA READING
Aussie kids introduced to stage life
Mobile phones banned in SA high schools
Teens share golden rules of gaming
QUICK QUIZ
1. How old was Ash when he started performing magic?
2. How many followers does he have on TikTok and YouTube?
3. Why did he almost quit magic in high school?
4. What did he realise when he finished high school?
5. How long did it take for his TikTok following to reach one million?
LISTEN TO THIS STORY
CLASSROOM ACTIVITIES
1. High school pressures
It's a shame to think that Ash wanted to give magic away in high school as his friends didn't think it was "cool".
High school can be a tough place to fit in sometimes. Work with a partner and think about some hobbies or activities that students might feel the need to hide or not do, to avoid any teasing or bullying.
Then write a positive statement beside each one encouraging a young person to be themselves.

HOBBY/ACTIVITY: POSITIVE STATEMENT:
Time: allow 25 minutes to complete this activity
Curriculum Links: English, Personal and Social, Critical and Creative Thinking
2. Extension
Is there a dream you'd like to follow as you get older?
Think about something that ignited your passion and might feel more like fun rather than work!
Write an explanation below.
Time: allow 10 minutes to complete this activity
Curriculum Links: English, Personal and Social, Critical and Creative Thinking
VCOP ACTIVITY
The magic of following your dreams
Objective: To explore the inspiring story of Ash Magic and discuss the importance of following one's passions and dreams.
Read the article about magician Ash Magic and his journey from being bullied to becoming a successful content creator and millionaire.
Imagine you are Ash Magic's friend, and you are excited to talk to him about his experiences and achievements. Your task is to write a letter to Ash, asking him some questions and sharing your thoughts.
Start your letter by congratulating Ash on his success and telling him how inspiring his story is to you.
Don't forget to think about the challenges Ash faced in school and how he overcame bullying to pursue his passion for magic. Write down two questions you would like to ask him about those difficult times and how he found the courage to keep going.
Next, focus on his journey to becoming a content creator and magician with millions of followers. Write two more questions about how he started his social media career and the advice he would give to others who want to follow their dreams. Share your thoughts on the importance of not giving up on your passions, even when faced with challenges or negative opinions from others. Explain why you believe it's essential to believe in yourself and your abilities.
In the last part of your letter, express your excitement about Ash's upcoming magic show "Metaverse of Magic" and how you can't wait to see him perform. Tell him which city you would love to attend his show if you had the chance. If you are feeling creative, you can draw a picture of a magic trick or a magician to include with your letter.
Remember to use kind and positive language in your letter and to address Ash as a friend, just like you would in a real letter. Your letter should be a friendly and supportive conversation with Ash Magic, sharing your admiration for his achievements and discussing the value of perseverance and following your passions. Have fun writing, and feel free to let your imagination shine!
Extension
After you finish writing your letter, take a moment to reflect on the lessons you can learn from Ash's story and how you can apply them to your own life and dreams.