A cartoon film bought by a teenager in Japan 70 years ago has been revealed as a rare lost work produced by Walt Disney.
It features "Oswald The Lucky Rabbit", a long-eared character created by Mr Disney in the 1920s that led to his most famous work: Mickey Mouse.
Mickey Mouse turned 90 on Sunday, November 18.
VIDEO: It's Mickey's 90th birthday
Yasushi Watanabe, now 84, had no idea he was purchasing* animation history when he picked up the reel for just 500 Japanese yen, which is equal to $6, at a toy market in Osaka. Early film was recorded on reels of see-through tape made out of any early plastic called celluloid, rather than digitally as it is today.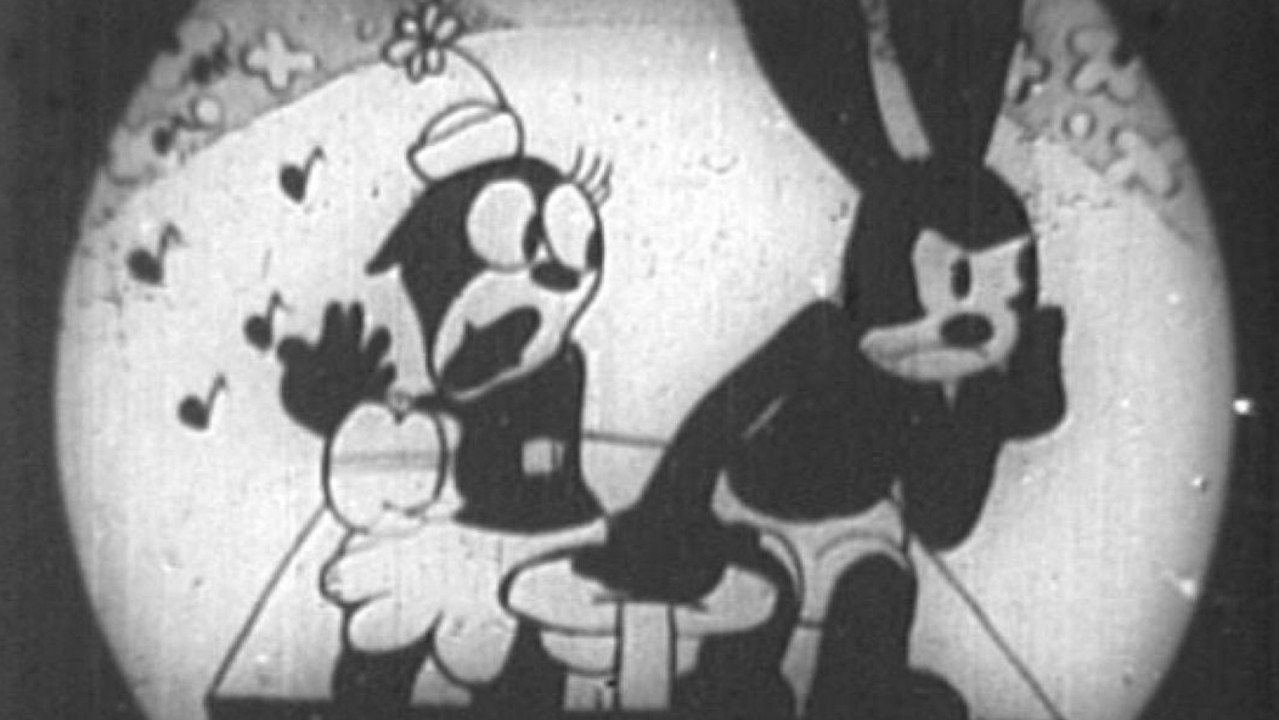 The discovery was first reported by Japan's Asahi Shimbun newspaper. Mr Watanabe, an anime* history researcher, contacted reporters there after reading a book about the history of Oswald.
Seven of the 26 short films featuring Oswald were missing, the book said — and Mr Watanabe remembered his childhood reel.
"As I've been a Disney fan for many years, I'm happy I was able to play a role (in the discovery)," Mr Watanabe told the paper.
Labelled "Mickey Manga Spide" in Japanese — "Mickey Cartoon Speedy" in English — the film features a dog policeman on a motorbike chasing Oswald and his girlfriend in a car.
The newspaper contacted the author of the book and the Walt Disney Archives*, and confirmed the reel is indeed one of the missing films, originally titled "Neck 'n' Neck."
"We're absolutely delighted to learn that a copy of the lost film exists," said Becky Cline, director of the archives.
Mr Watanabe's childhood purchase is now kept at the Kobe Planet Film Archive in Japan. Another film showing 50 seconds of the same cartoon has also been unearthed* at the Toy Film Museum in Kyoto, Japan, the newspaper said.
Despite creating the character — complete with oversized ears and a button nose — Walt Disney lost the rights of this character to another company. This led to the creation of another character that would later become known as Mickey Mouse.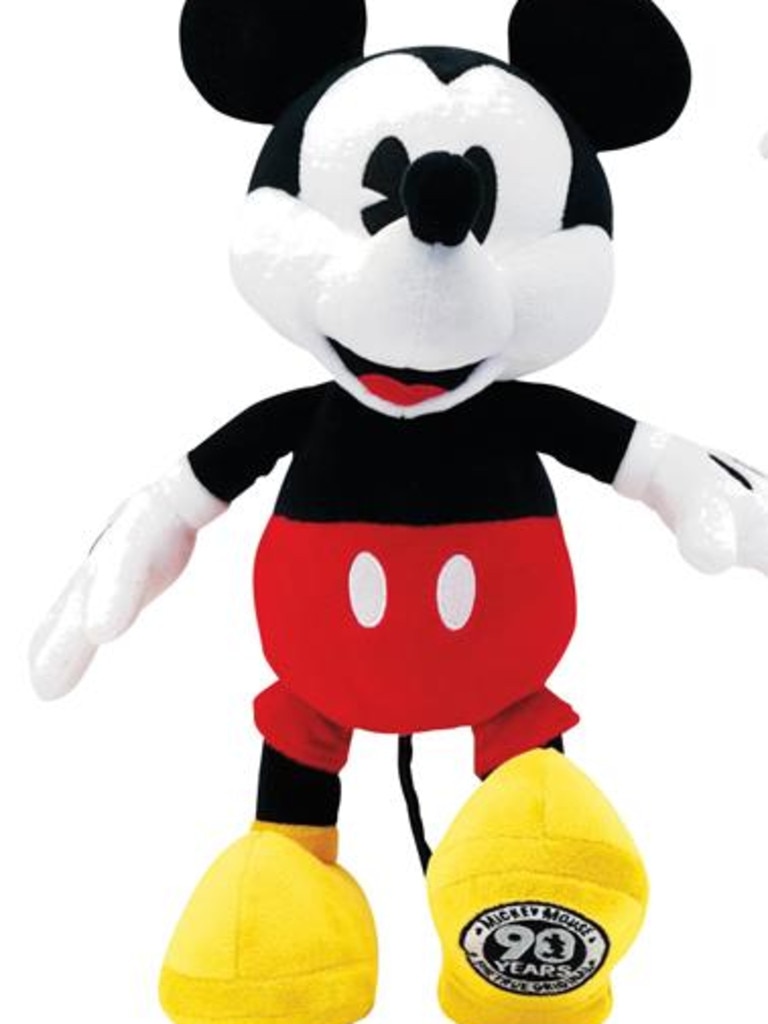 CELEBRATE MICKEY'S 90th BIRTHDAY AND WIN A MICKEY PACK
Write a limerick about Mickey Mouse and send it to Kids News for your chance to win one of 10 Australia Post Mickey Mouse 90th anniversary prize packs.
Prize pack 1 includes:
Australia Post Classic Collection plush toy; Minnie shoulder bag, wallet and watch; Mickey Mouse 90th anniversary Pez dispenser.
Prize pack 2 includes:
Australia Post Classic Collection plush toy; Mickey Mouse 90th anniversary Pez dispenser; Mickey Mouse 90th anniversary breakfast set.
YOUR LIMERICK should be about Mickey Mouse.
Limericks are a type of fun poem with five lines.
Your first, second and fifth lines should rhyme with each other and the third and fourth lines should rhyme with each other.
You can also (but don't have to) try these limerick writing tricks:
The first, second and fifth lines work well with seven to 10 syllables each and with a similar rhythm to each other.
The third and fourth lines work well if they are shorter (five to seven syllables) and have a similar rhythm to each other.
Email your Mickey Mouse limerick to kidsnews@news.com.au either as a typed email or a photo of a handwritten page.
Terms and Conditions: Entries close 5pm AEDT on December 7, 2018. Total prize pool valued at $614.70.
Winners will be contacted by email.
NOTE: This competition has now been closed and winners notified.
EXTRA READING
Skippy the bush kangaroo turns 50
Matt Stanton: making people laugh
Jackie French: how to write stories
Judith Rossell: write what's interesting
GLOSSARY
purchased: bought
anime: hand-drawn or computer animation style originally from Japan
archives: records, or museum
unearthed: found
LISTEN TO THIS STORY
QUICK QUIZ
When was Oswald created? Is he older or younger than Mickey Mouse?
How much did Mr Watanabe spend when he bought the film as a teenager 70 years ago?
How many short feels feature Oswald?
Where is the film now stored?
Why couldn't Walt Disney keep working on Oswald as a character?
CLASSROOM ACTIVITIES
1. Look alike
It is quite obvious that Oswald the Lucky Rabbit and Mickey Mouse are 'related' to one another: they share many similar features. Look at pictures of the two characters and make a list of things you notice that the two of them have in common.
2. Extension
Choose a different animal and draw your own character in the style of Oswald and Mickey. Refer back to the list you made to help you include similar features to the existing characters in your new creation. Name your character and write down 5 personality traits you think it would have.
Time: Allow 15 minutes
Curriculum links: English, Visual Art
VCOP ACTIVITY
After reading the article, with a partner, highlight as many pieces of punctuation as you can find in green. Discuss how these are being used, where and how often. What level of the punctuation pyramid is the journalist using in this article?
HAVE YOUR SAY: What precious thing do you wish you could discover, like Mr Watanabe and his 1920s Walt Disney film? It doesn't have to be lost, just imagine it was and you found it!
Use full sentences to explain your thinking. No one-word answers.