Just breathtaking! Ocean Photographer of the Year finalists
Incredible photographs have captured the amazing life of our oceans, from moments of breathtaking beauty to the really bizarre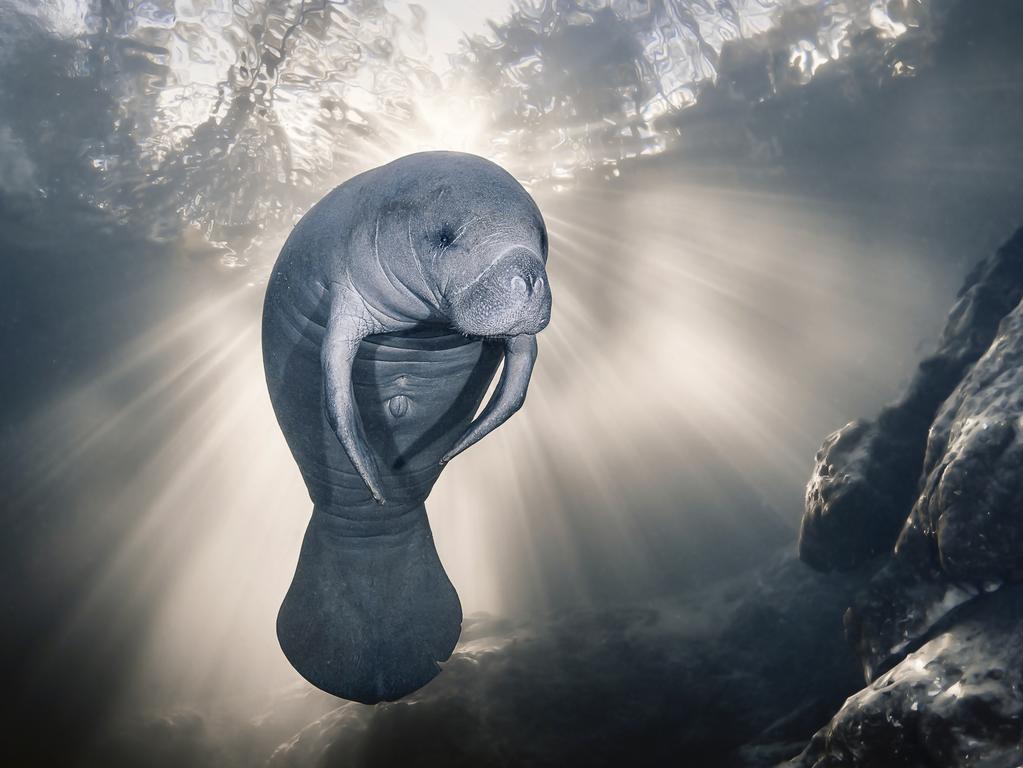 A manatee pictured by Sylvie Ayer for the ocean photographer competition.
Awe-inspiring* images capturing the weird and wonderful life in our oceans have been short-listed for the 2023 Ocean Photographer of the Year awards.
Dive in to a world of airborne penguins, serene* manatees, and a lizardfish that's bitten off more than it can chew, as we highlight some of the finalists.
Nicholas Holton: A humpback whale lands gracefully on its back after launching its enormous frame out of the depths of the Pacific Ocean. Australia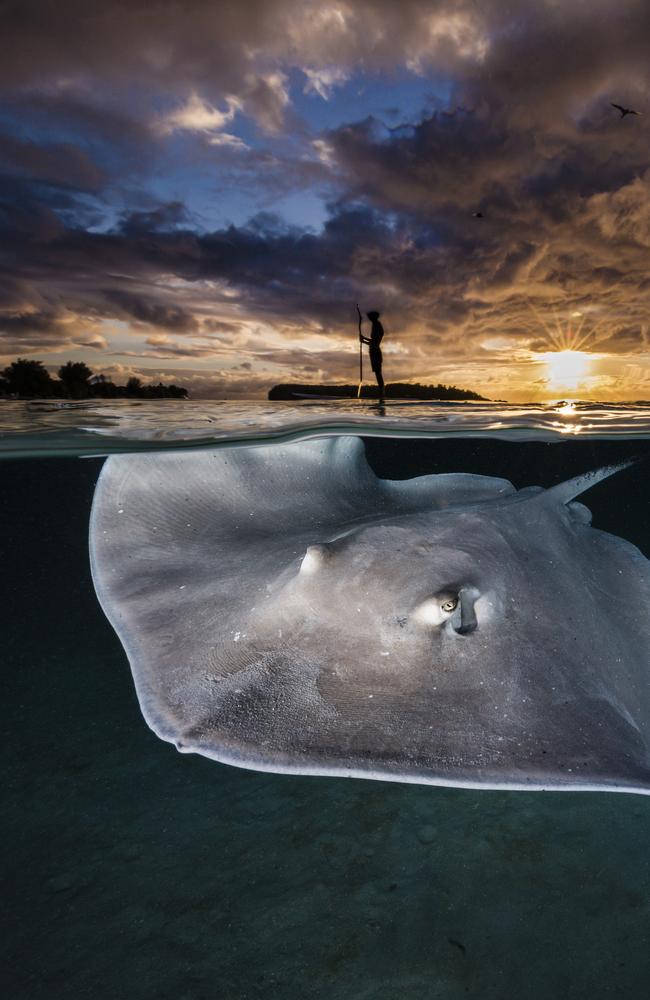 Renee Capazzola: Peaceful coexistence* – a paddleboarder enjoys the sunset, while a stingray swims below the surface. Mo'orea, French Polynesia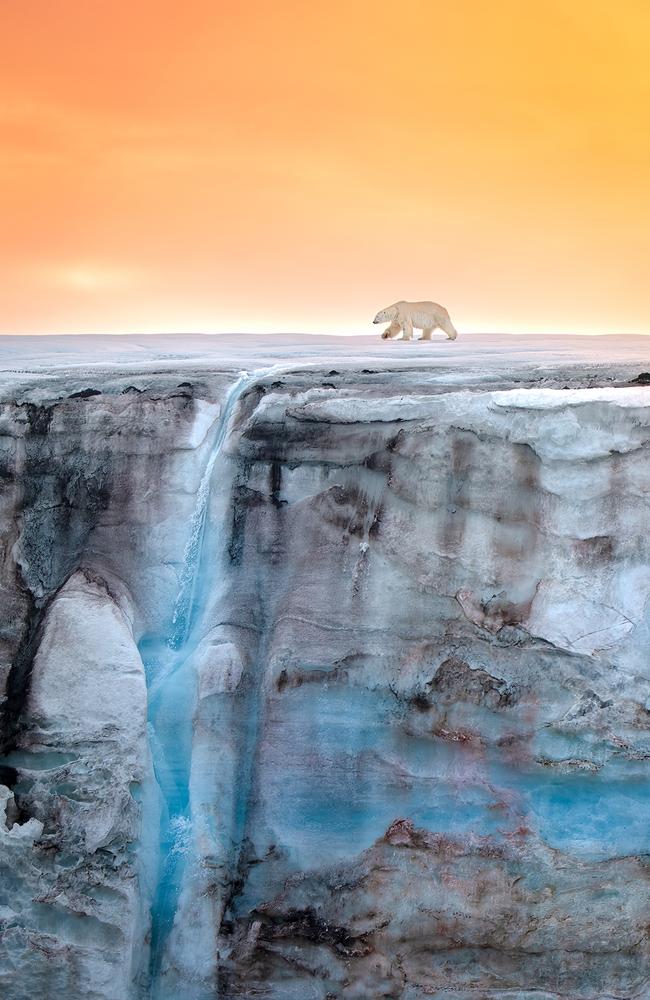 Michael Haluwana: Illuminated* by the Arctic sun, a polar bear walks across a glacier with a waterfall. Arctic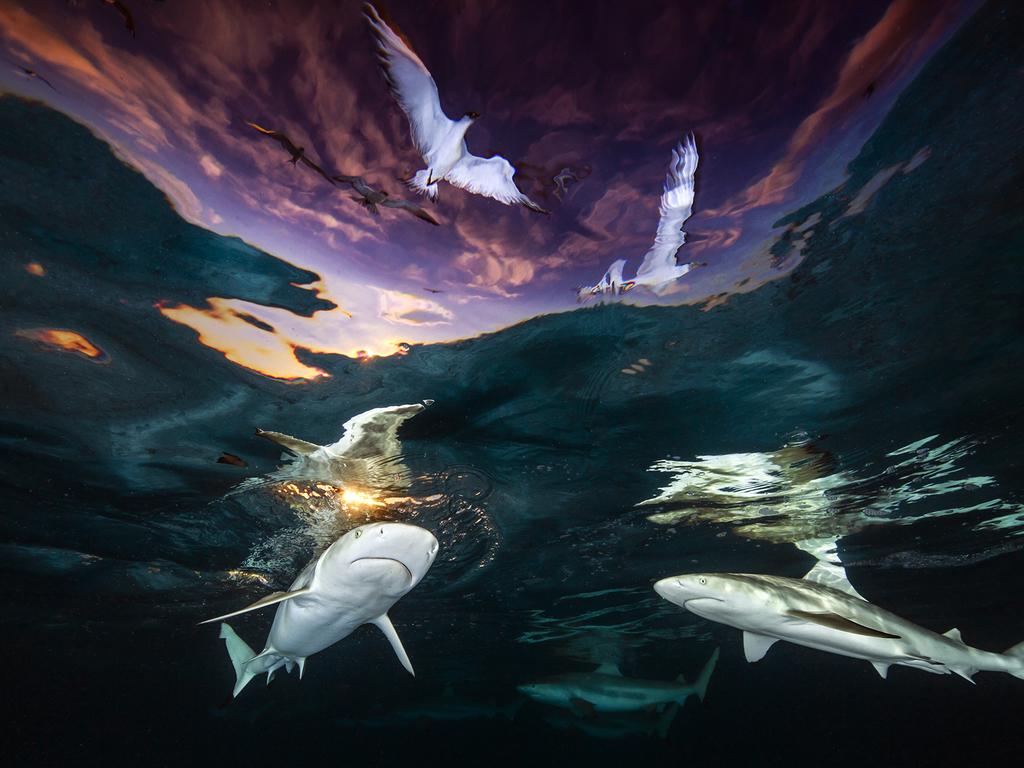 Renee Capozzola: Blacktip reef sharks and sunset seen through Snell's window. Mo'orea, French Polynesia
Jack Pokoj: A lizardfish's open mouth reveals its last meal. The Philippines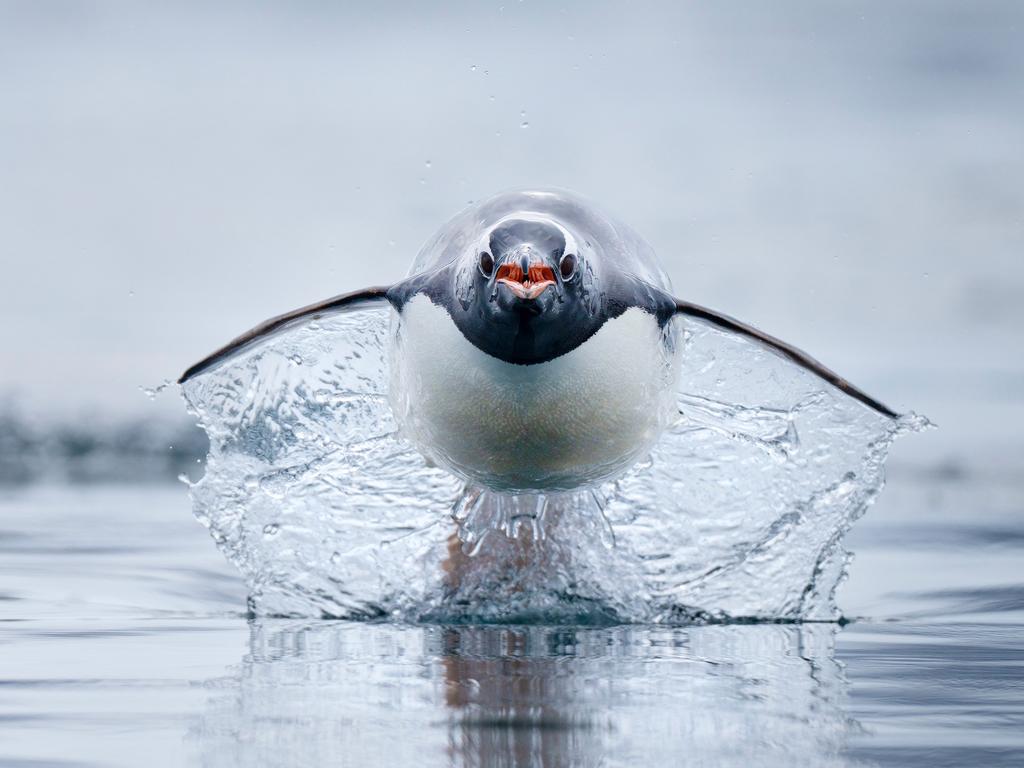 Craig Parry: A gentoo penguin, the fastest penguin species in the world, charges across the water. Antarctica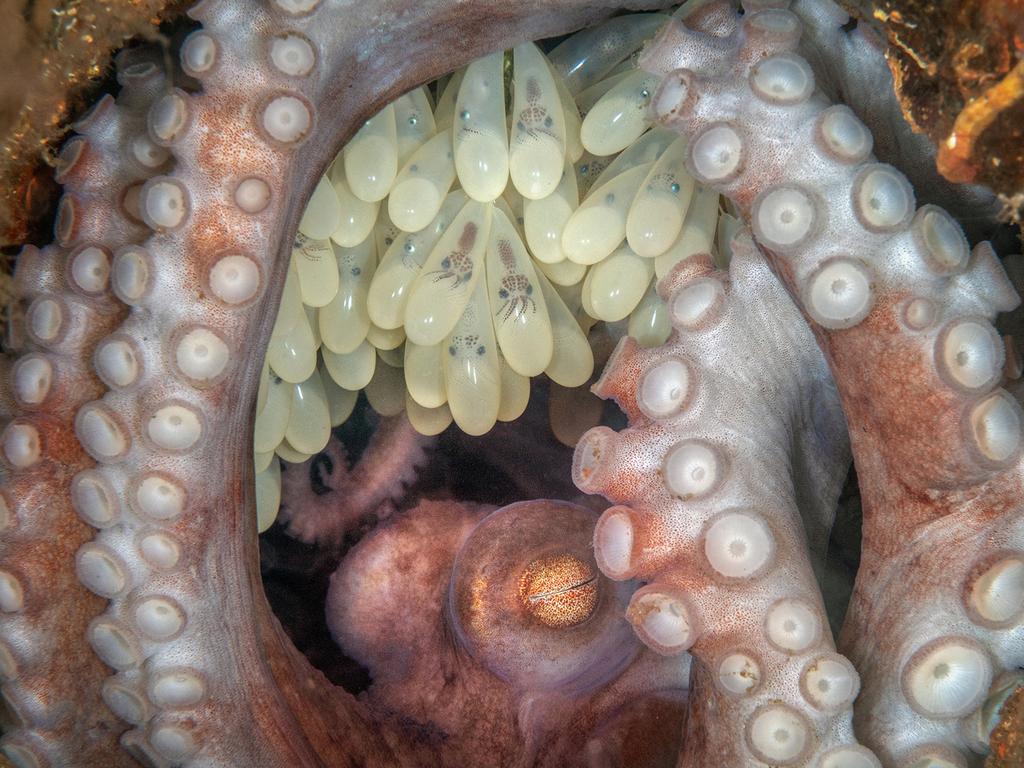 Kat Zhou: A Caribbean reef octopus mother and her eggs. West Palm Beach, Florida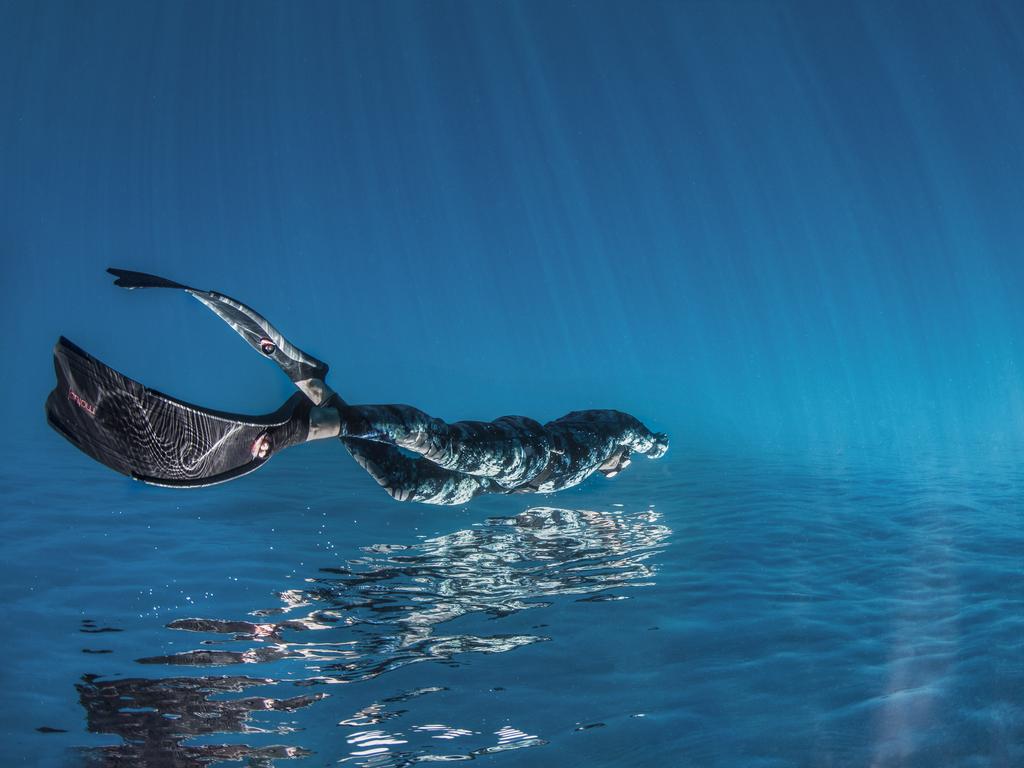 David Alpert: A freediver appears to be flying in the calm, blue waters of the Aegean Sea. Greece
Shane Gross: A rarely photographed juvenile prowfish hides behind a curtain of a lion's mane jellyfish's stinging tentacles. North Pacific Ocean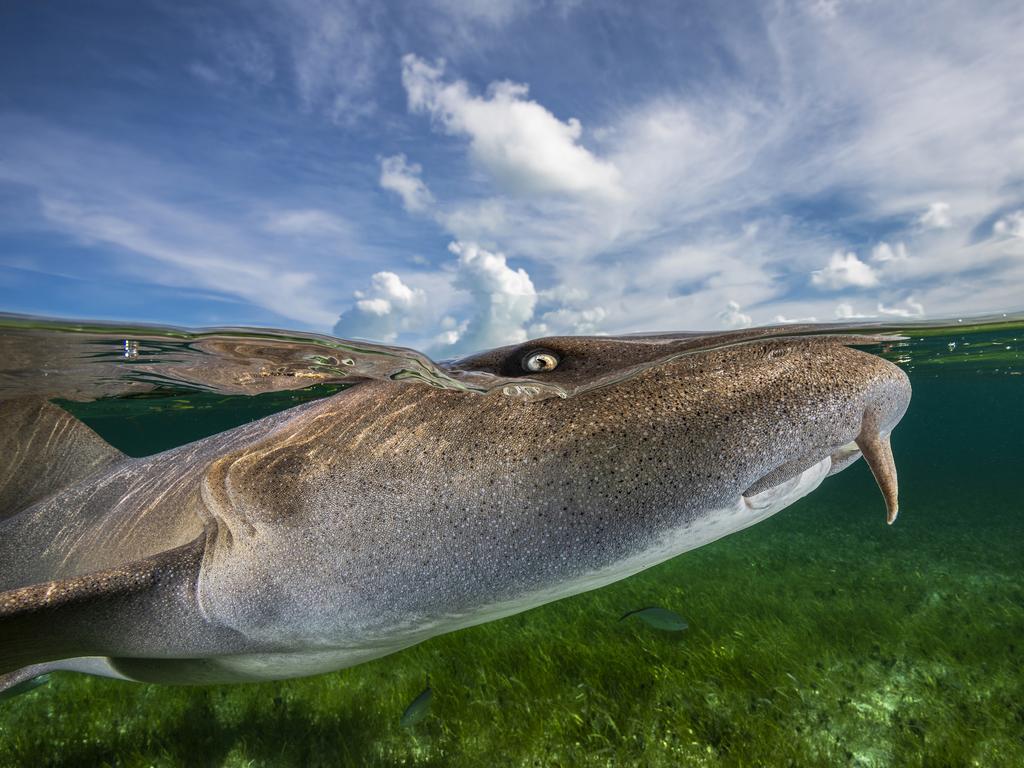 Remuna Beca: A curious nurse shark peeks above the water line to investigate the photographer's presence. The Bahamas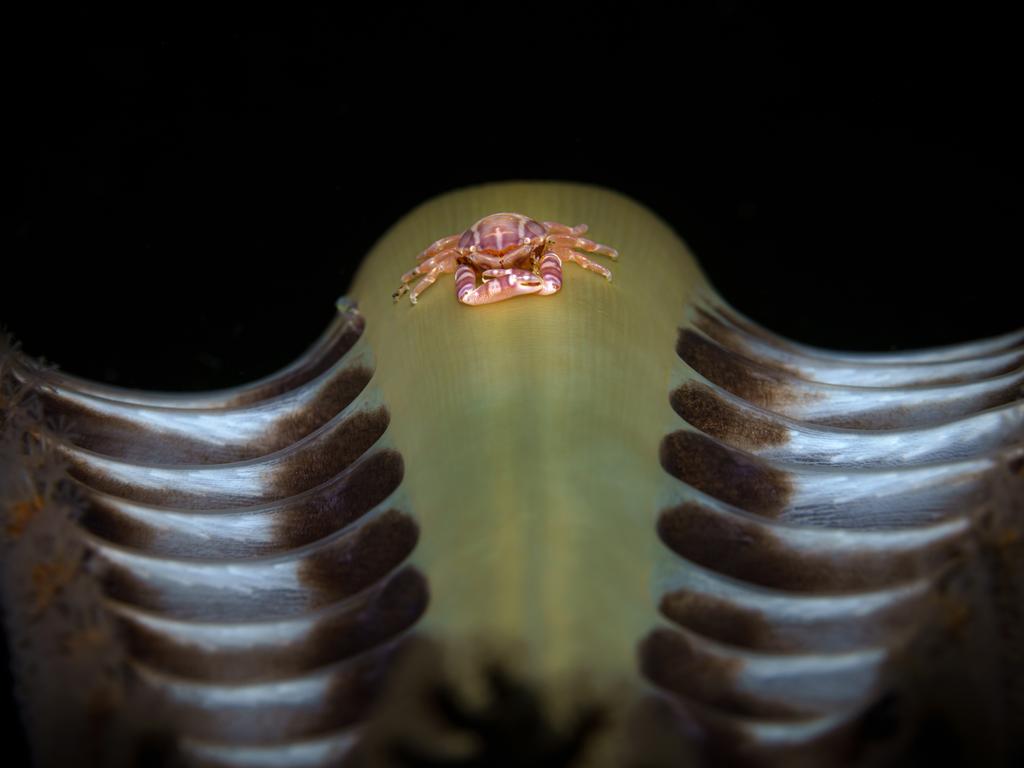 Andrei Savin: A porcelain crab sits on top of a sea pen, its constant companion. The Philippines
Gabriel Barathieu: During low tide, a coral reef is perfectly mirrored on the surface. Mayotte Island
Cedric Peneau: A whitemouth moray eel's intricate* body fills the image's entire background. Réunion Island
James Ferrara: A freediver gazes up at the ice patterns below the surface of a frozen lake. Canada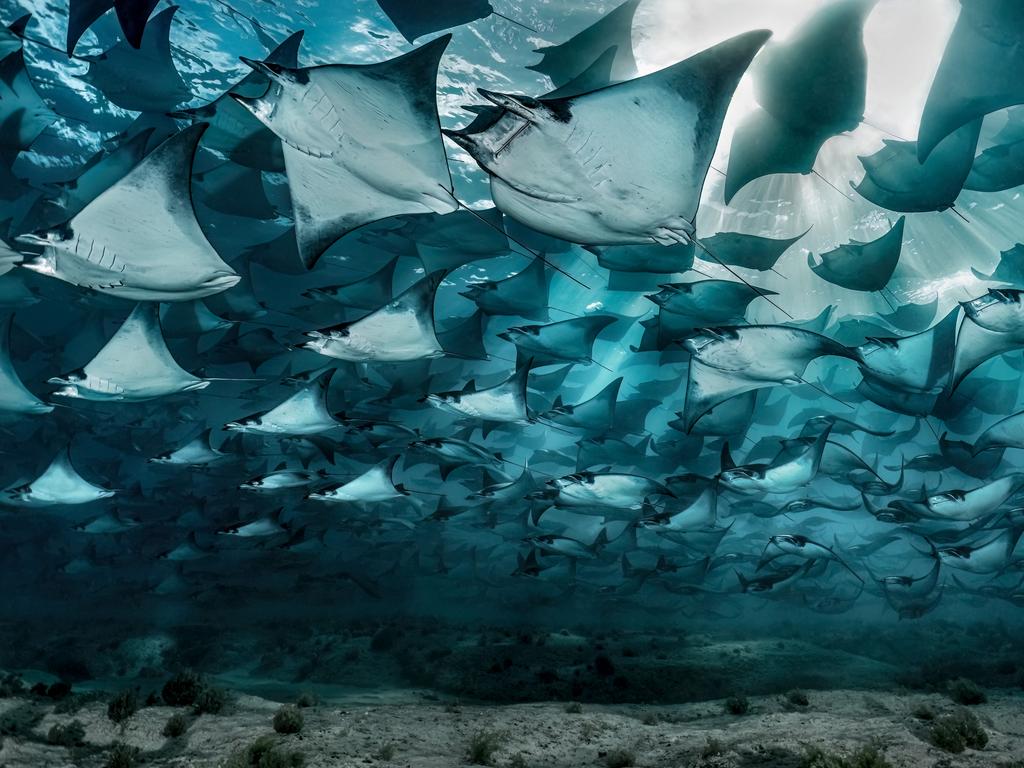 Nicolas Hahn: A fever* of mobula rays swim peacefully in the shallow waters of the Gulf of California. Baja California Sur, Mexico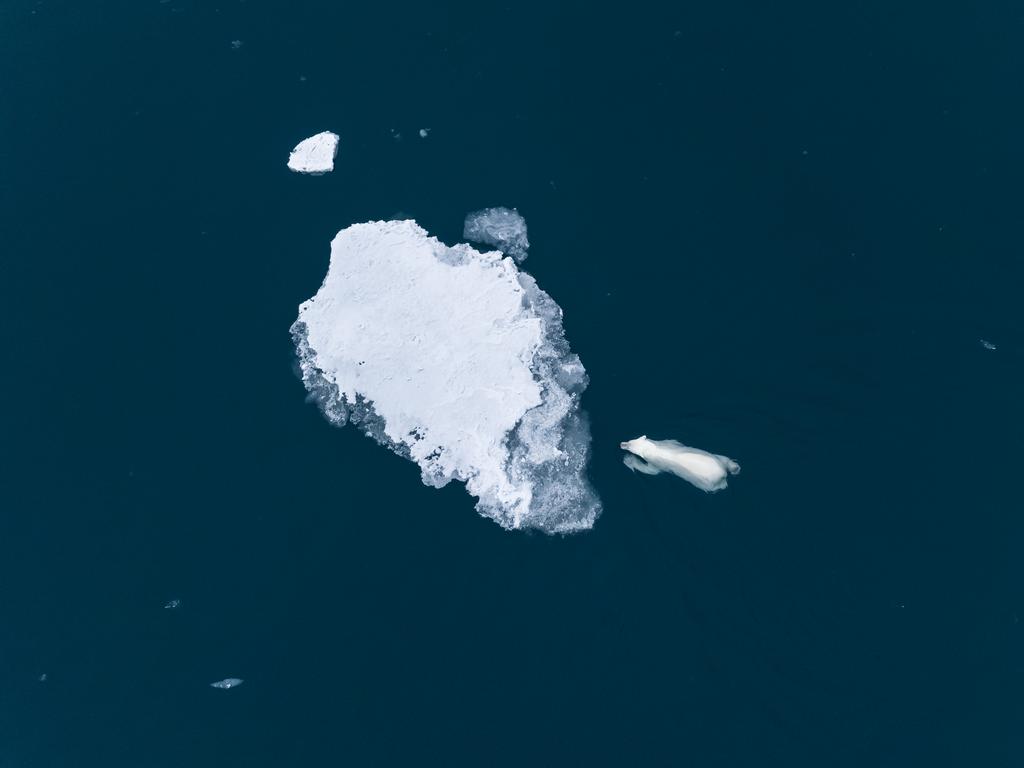 Florian Ledoux: Against a backdrop of melting ice and changing tides, a determined young polar bear cub navigates the unforgiving* waters of the Arctic. Svalbard, Norway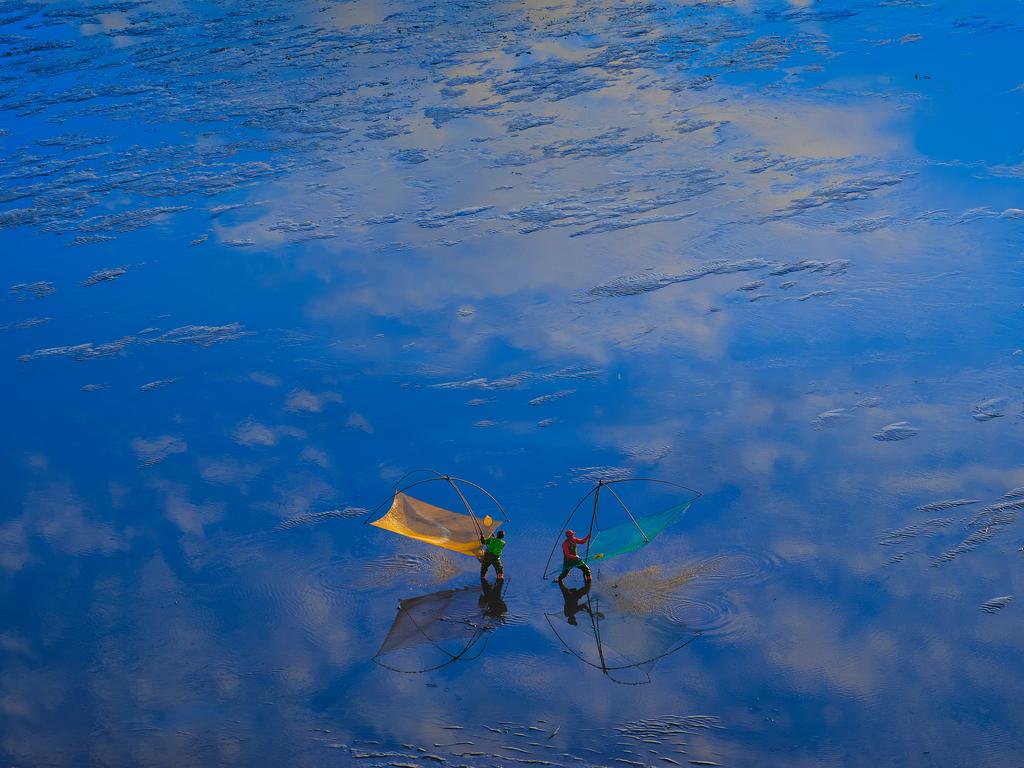 Jingyi Wang: During low tide two fishermen use their traditional* fishing nets to scoop up their catch. China
Henley Spiers: A blue-footed booby rises up among sardine shoals* with a fish in its beak. Baja California Sur, Mexico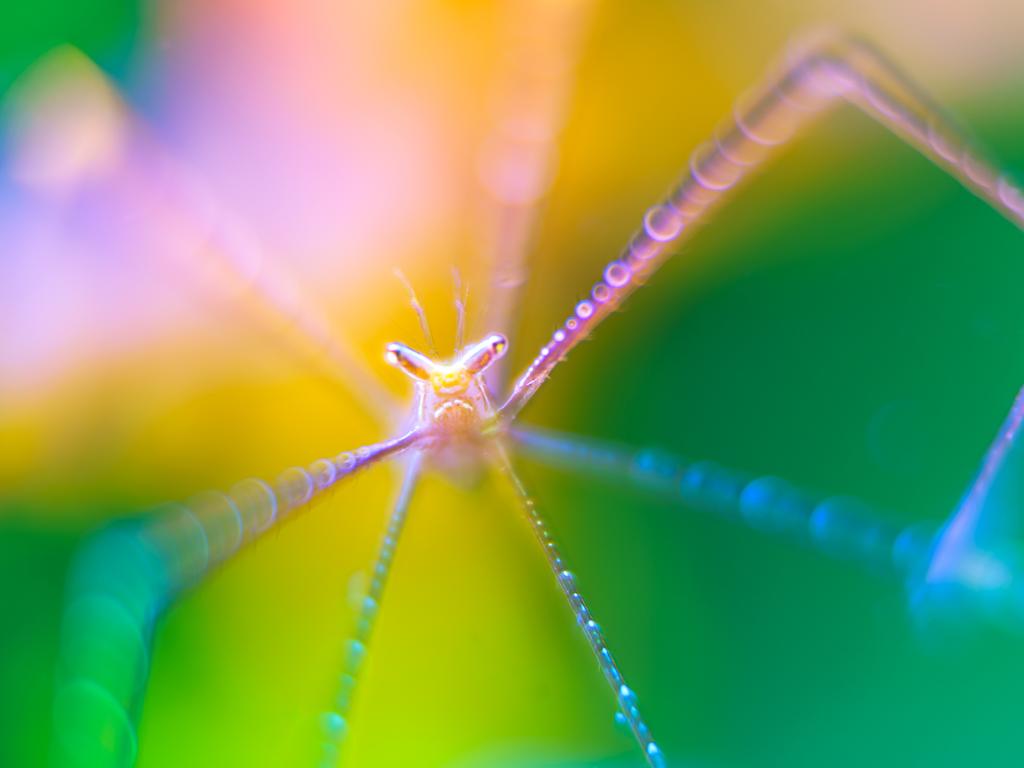 Yung Sen Wu: A curious spider squat lobster checks out the photographer's camera lens. The Philippines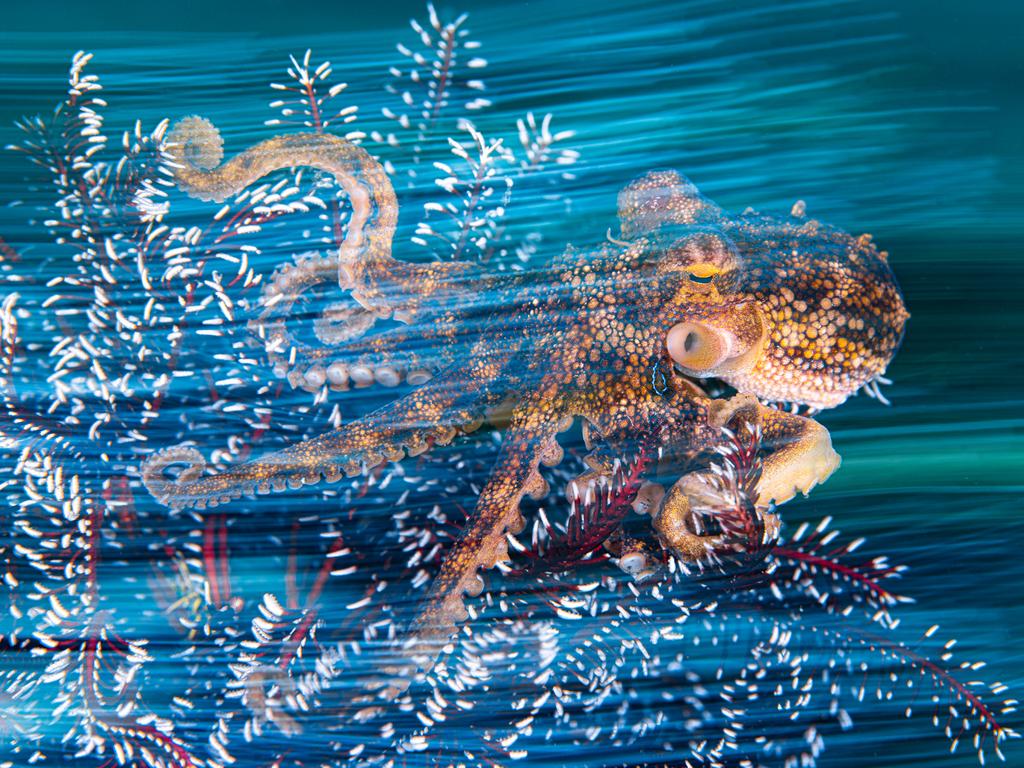 Ollie Clarke: A portrait of an actively hunting octopus reveals numerous motion lines. Indonesia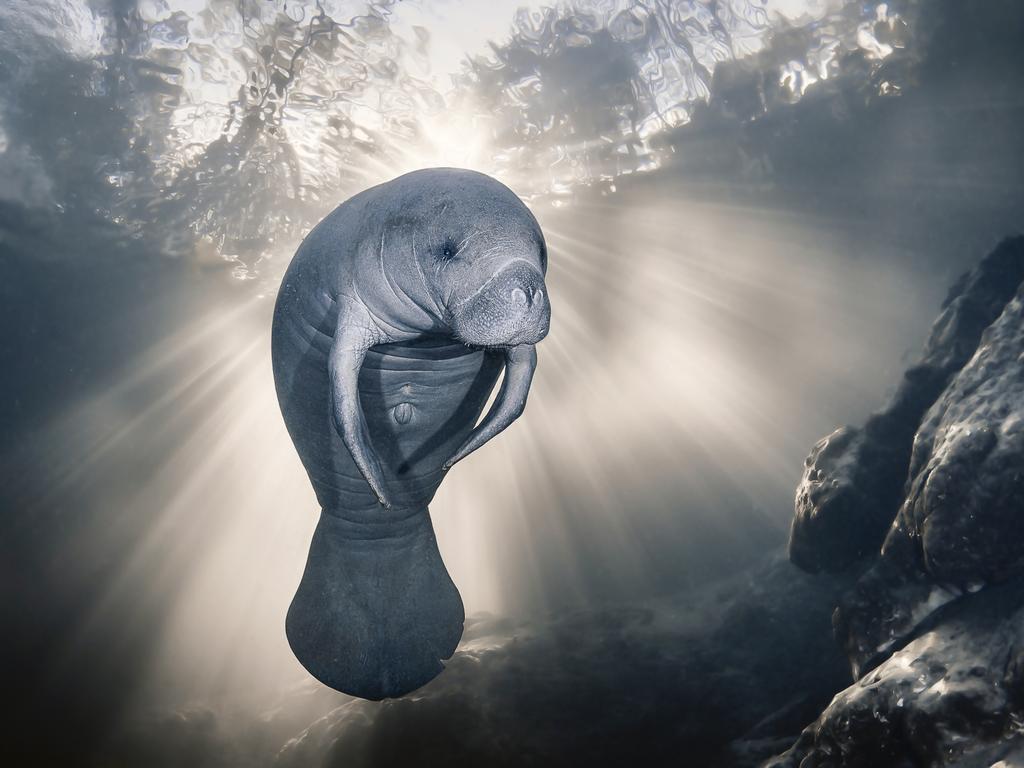 Sylvie Ayer: A manatee enjoys the crystal-clear waters of the Homosassa River. Florida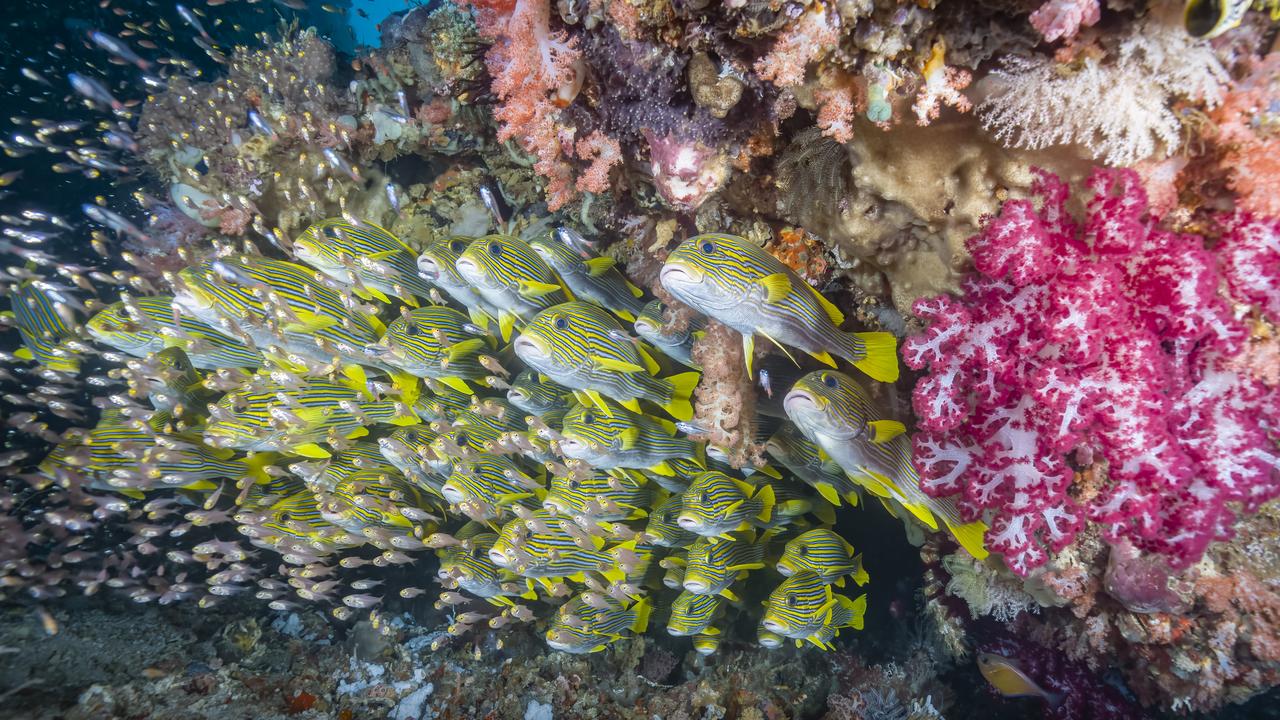 Brandon Berry: Many colourful soft corals and schools of sweetlips in one frame. Raja Ampat, Indonesia
László Földi: The negative side of wildlife tourism: While swimming with a whale shark, one person attempts to touch the individual. Egypt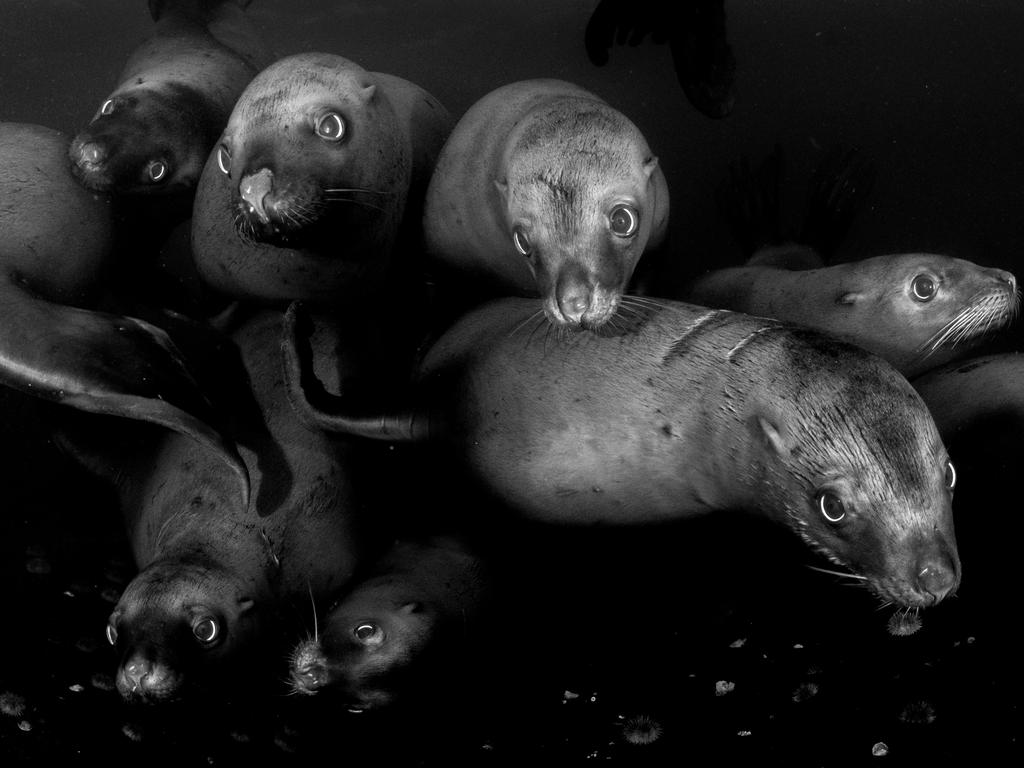 Celia Kujala: A curious group of Steller sea lions circle the photographer. Canada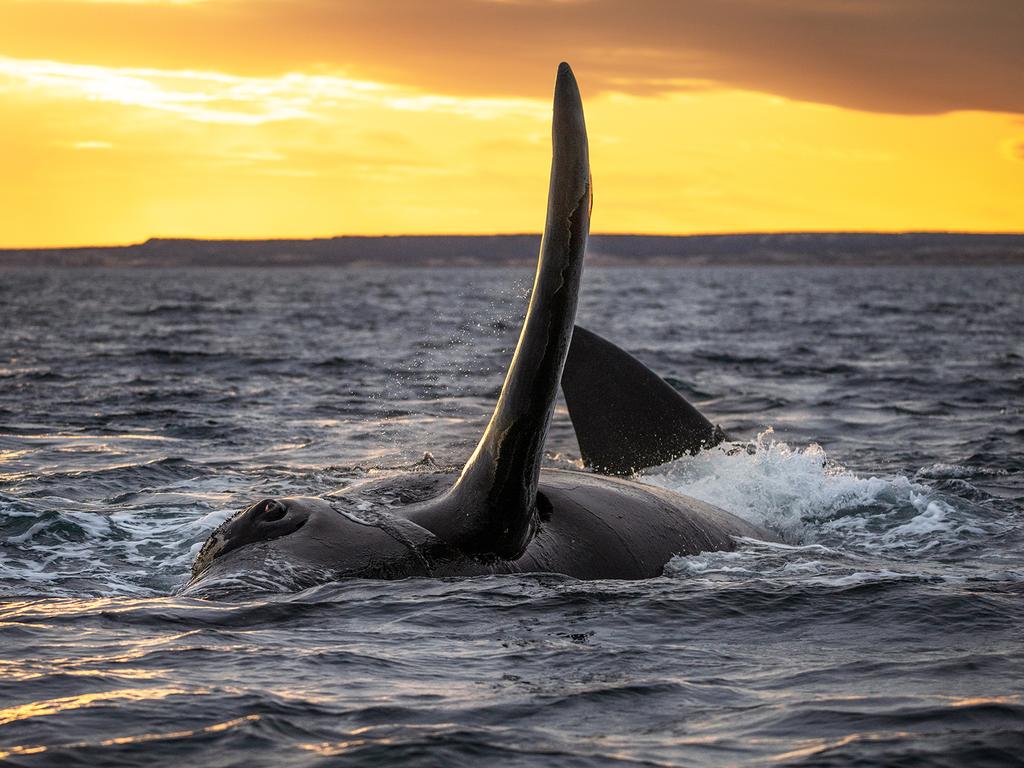 Kat Zhou: A South Right Whale fin-slaps the surface. Peninsula Valdez, Argentina
POLL
GLOSSARY
awe-inspiring: amazing and worthy of respect or admiration
serene: calm
coexistence: able to live together
illuminated: brightened with light
intricate: very detailed
fever: name for a group of rays
unforgiving: a harsh or hostile place or situation
traditional: long-established over time
shoals: a large number of fish swimming together
EXTRA READING
Laugh your head off at funny wildlife snaps
Humans versus AI in photo competition
100 lightning strikes in one amazing photo

QUICK QUIZ
1. What is the name of the competition?
2. Name the water bodies mentioned in some captions (oceans, seas, gulfs etc)
3. List the images that have a mirror image in them.
4. What is a group of rays called?
5. What name would you give a large group of fish swimming together?

LISTEN TO THIS STORY

CLASSROOM ACTIVITIES
1. Caption it!
Read the existing captions on each picture, then view the image again. Write news captions for each image using as many descriptive words as you can. You could write the caption from the animal's perspective for a bit of fun.
Time: allow at least 20 minutes to complete this activity
Curriculum links: English, Visual Arts, Critical and Creative Thinking
2. Extension
Choose one of the photographs and try to imagine what happens next to the animal, person or photographer who is taking it.
Write a short story of about 100 to 200 words. Use the details from the photograph to inspire your story.
Time: allow 30 minutes to complete this activity
Curriculum Links: English, Visual Arts, Visual Communication Design, Critical and Creative Thinking
VCOP ACTIVITY
1. Read with Kung Fu punctuation
Pair up with someone to read the article introduction and captions for each photograph between you. Stand up to make it easy to demonstrate your Kung Fu punctuation.
Practise reading one sentence at a time. Now read it again, while acting out the punctuation as you read.
Read and act three sentences before swapping with your partner.
Now ask your partner to read a sentence out loud while you try and act out the punctuation. Can you keep up? Swap over?
Try acting out two sentences – are you laughing yet?