Five Australian photographers have blitzed* a global competition with their incredible pictures of life under the sea.
Photographer Alex Kydd was chasing whale sharks at Ningaloo Reef in Western Australia when he came across some unexpected rays of happiness.
This encounter with a fever* of cownose rays was captured while free diving* to a depth of 6m.
"The rays were spiralling up and down the water column from the surface to 20m for a brief moment until they disappeared into the deep," the 29-year-old said.
"The rays were circling and rubbing together … it may have been possible mating or a social behaviour."
Mr Kydd, originally from Melbourne, Victoria, received a Highly Commended in the international competition, the 2020 Underwater Photographer of the Year competition.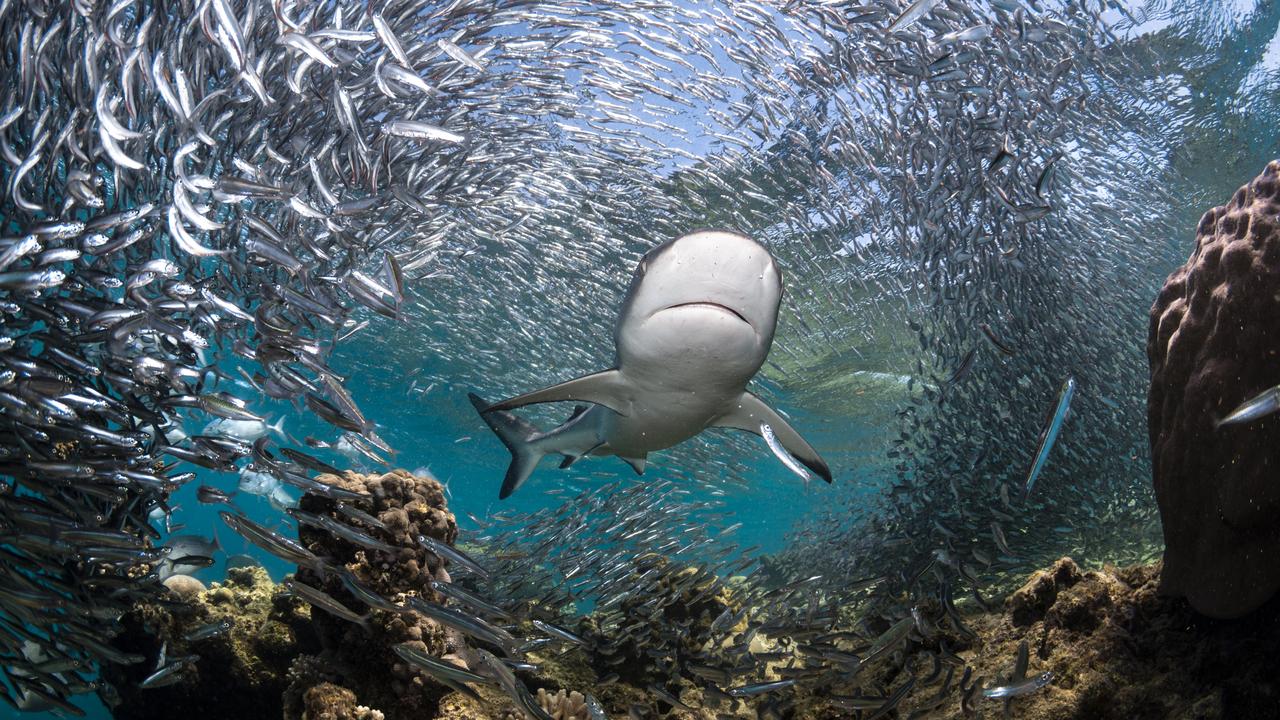 Photographers Scott Portelli, Matty Smith and Emilie Ledwidge also received Highly Commended for their entries – capturing emperor fish at Lord Howe Island, a newly hatched hawksbill turtle at Papua New Guinea and a grey shark swimming alongside bait fish at Ningaloo Reef.
Ms Ledwidge said: "When I found this bait ball I dived down, holding on to some rock to stay steady and motionless hoping that I would go unnoticed by the many sharks surrounding the reef bommie*."
"As I held my breath, seeing nothing but a wall of tiny fish, I hoped that one of the sharks would go straight through and over my head and sure enough one did."
Photographer Mel Mu was commended for her picture of seven baby seahorses at Blairgowrie Pier, Victoria as well.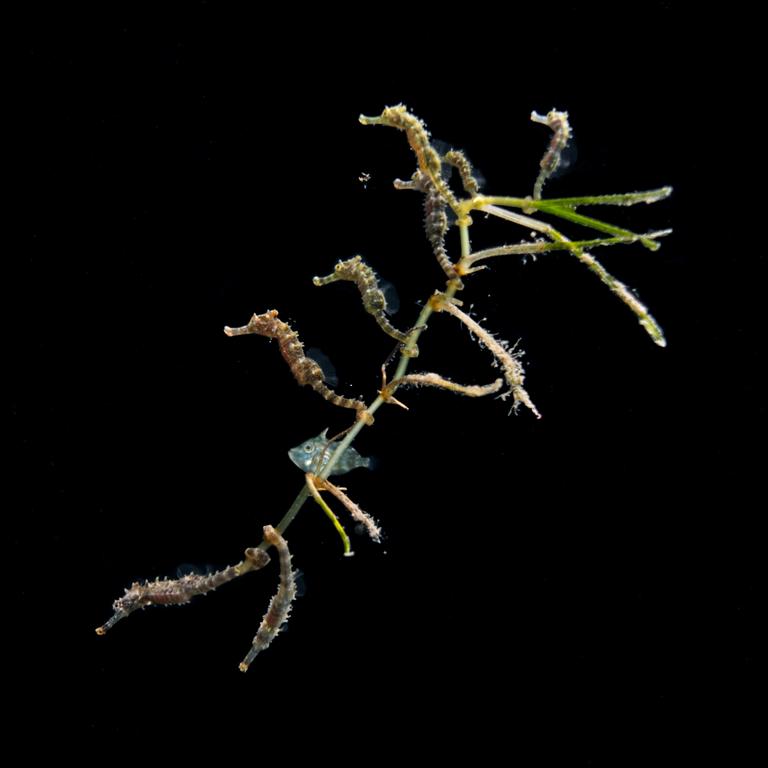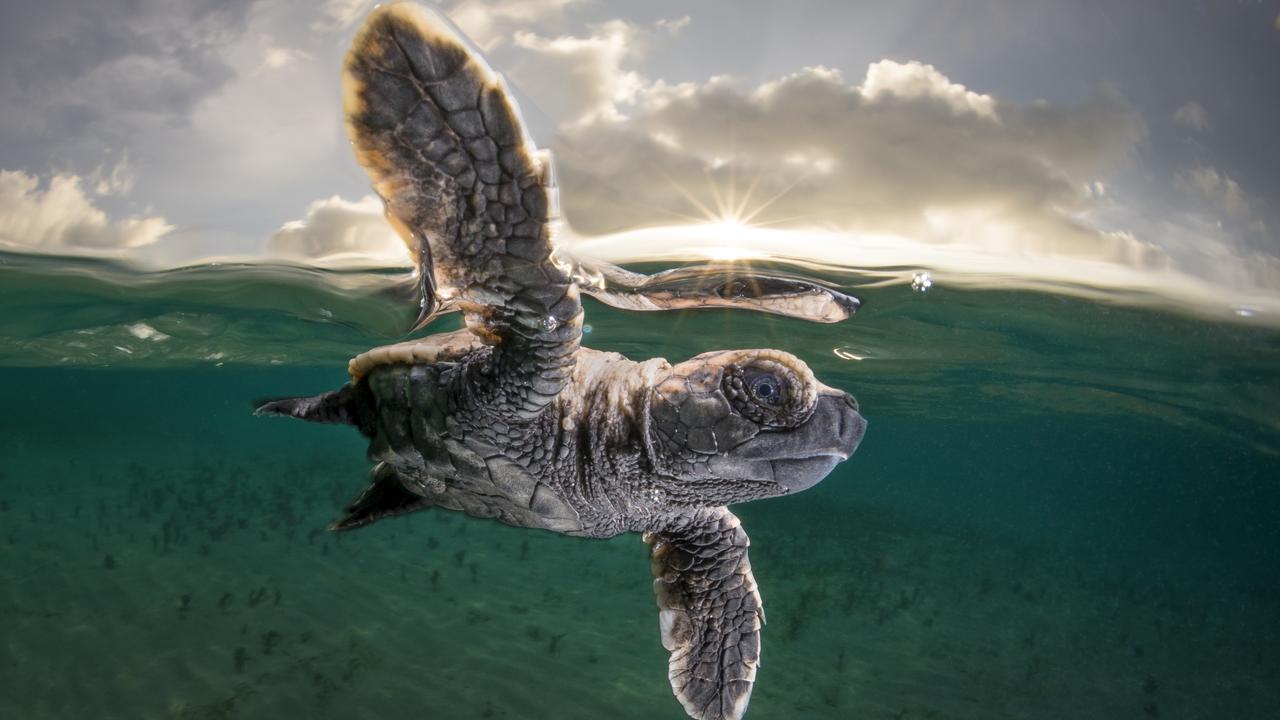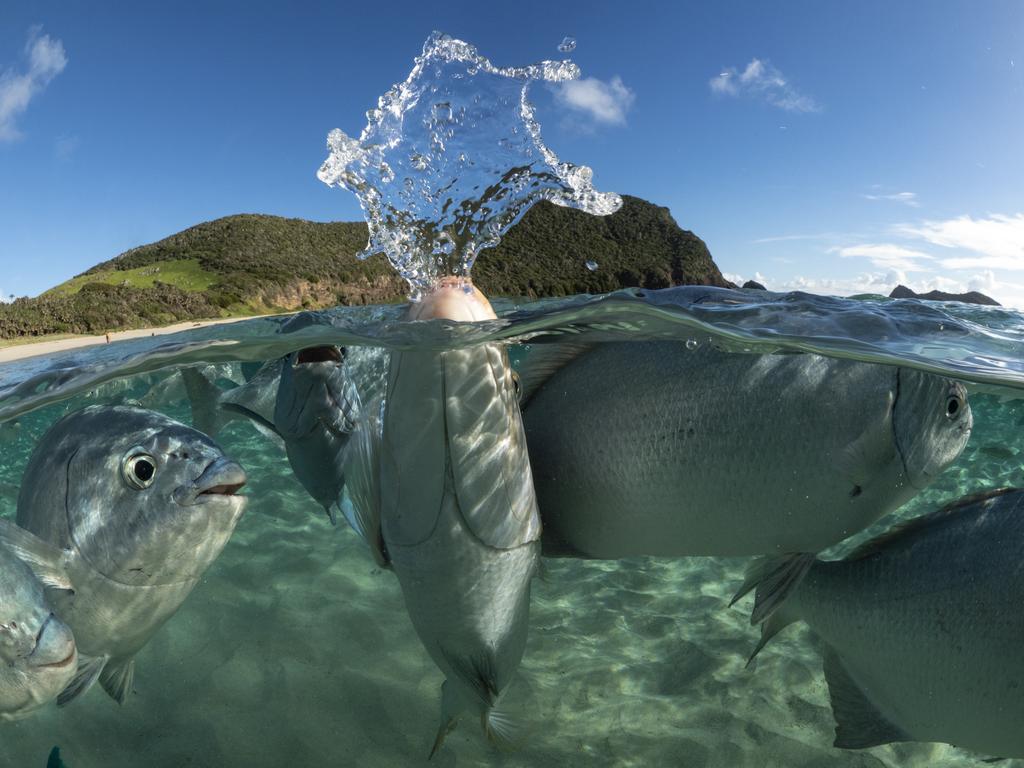 The Underwater Photographer of the Year competition has been running since 2014 and now attracts more than 5500 entries from more than 70 countries.
The winners were selected by judges Peter Rowlands, Martin Edge and Alex Mustard, who chose their favourite by looking at subject matter, visual styles, photographic techniques and genres*.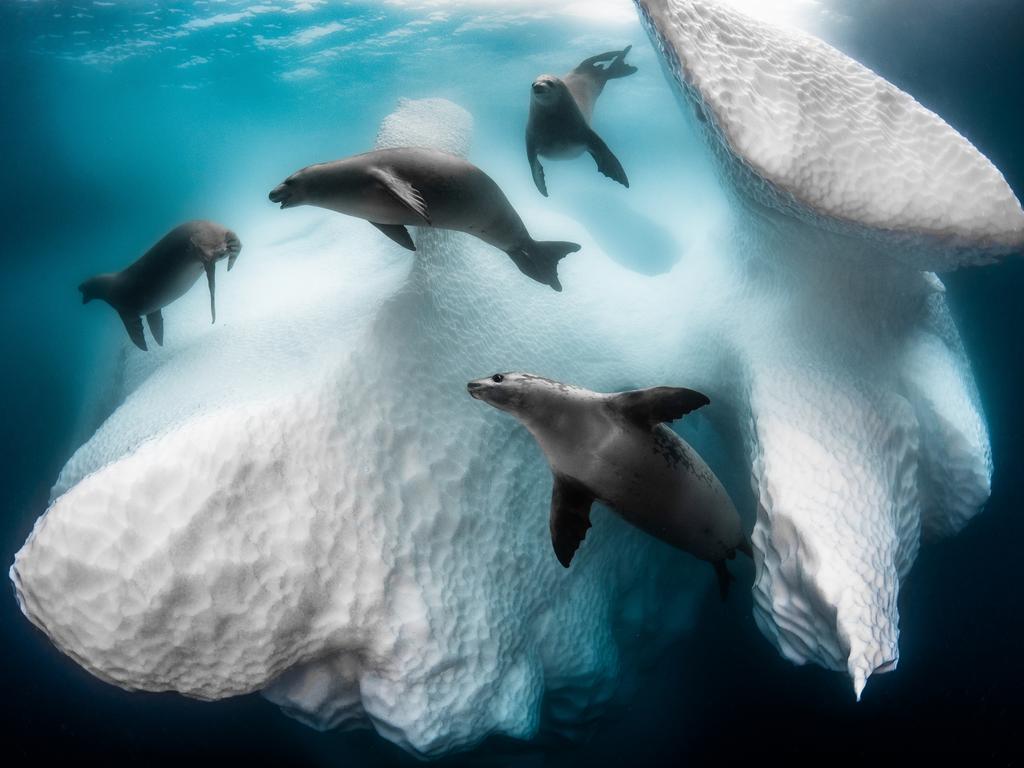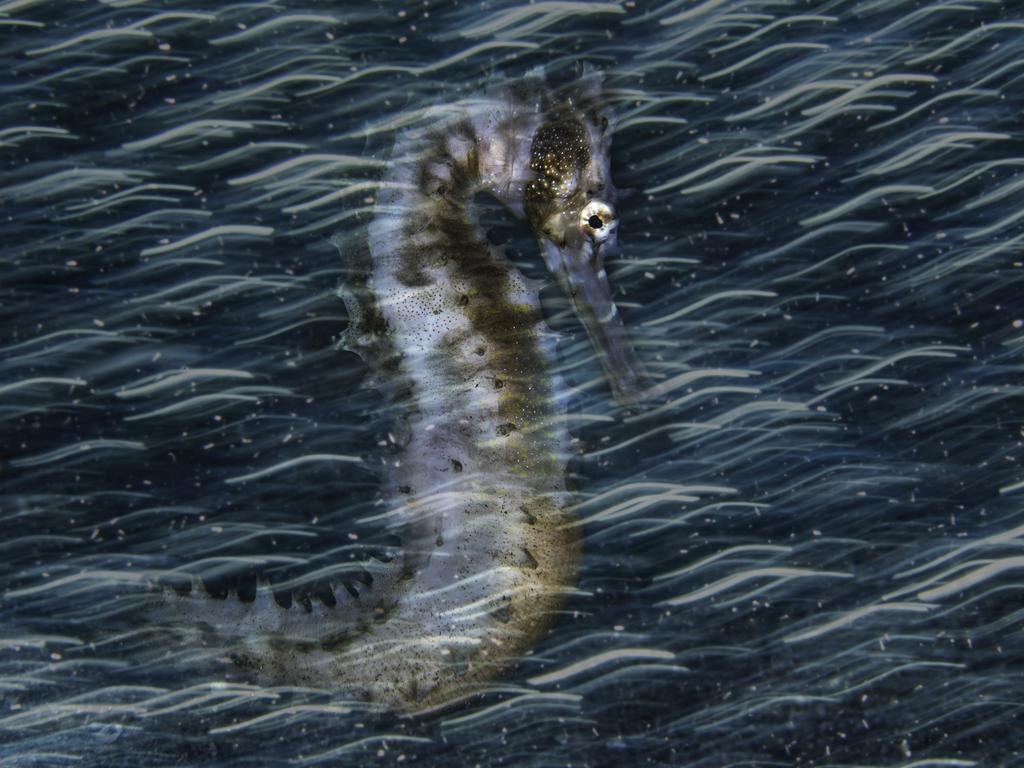 You can see more category winners' and finalists' photos at underwaterphotographeroftheyear.com
GLOSSARY
blitzed: dominated
fever: collective noun for a group of stingrays
free diving: without oxygen tanks; usually with a snorkel
bommie: area of large sea waves breaking over rocks or a sandbank
genres: style or category
EXTRA READING
Incredible nature photos are a call to action
Australia's most incredible weather photos
Photos of the world at work in 2019
The most amazing wildlife photos of 2019
QUICK QUIZ
Where was Alex Kydd when he took his successful photo?
What is the collective noun for stingrays?
What was the overall winner's photo of?
What did Mel Mu photograph?
How many entries from how many countries were there?
LISTEN TO THIS STORY
CLASSROOM ACTIVITIES
1. Underwater Favourites
Choose your top 5 pictures from the underwater photo competition and complete a four-column table using details about your chosen photos. Label the columns of the table:
Photo Title
Sea Life captured
What you like about it
Create a Caption for the photo
Time: allow 15 minutes to complete this activity
Curriculum Links: English, Science
2. Extension
Do you think photographers enter the competition for prizes or for another reason? What could this reason/s be? Would you enter this competition? If so, why? What would you like to photograph?
Time: allow 15 minutes to complete this activity
Curriculum Links: English, Critical and creative thinking
VCOP ACTIVITY
Verb adventures
With a partner see if you can identify all the doing words/verbs in this text. Highlight them in yellow and then make a list of them all down your page. Now see if you and your partner can come up with a synonym for the chosen verb. Make sure it still makes sense in the context it was taken from.
Try to replace some of the original verbs with your synonyms and discuss if any are better and why.
HAVE YOUR SAY: Which underwater photo do you like best?
No one-word answers. Use full sentences to explain your thinking. No comments will be published until approved by editors.