Sixteen-year-old Tsehay Hawkins is stepping into the shiny shoes of Yellow Wiggle, Emma Watkins.
Taking on a starring role with the children's troupe* as Watkins finishes up after 11 years, the Year 10 student said she grew up watching The Wiggles.
Tsehay was recently announced as a supporting cast member among a raft of new faces in the Wiggles Fruit Salad TV series.
"I am honoured to be joining The Wiggles at such an exciting time for the group," she said.
"I've already loved working with Anthony, Emma, Simon, Lachy, Evie, Kelly, John and all the Wiggly characters filming their latest TV series Fruit Salad TV.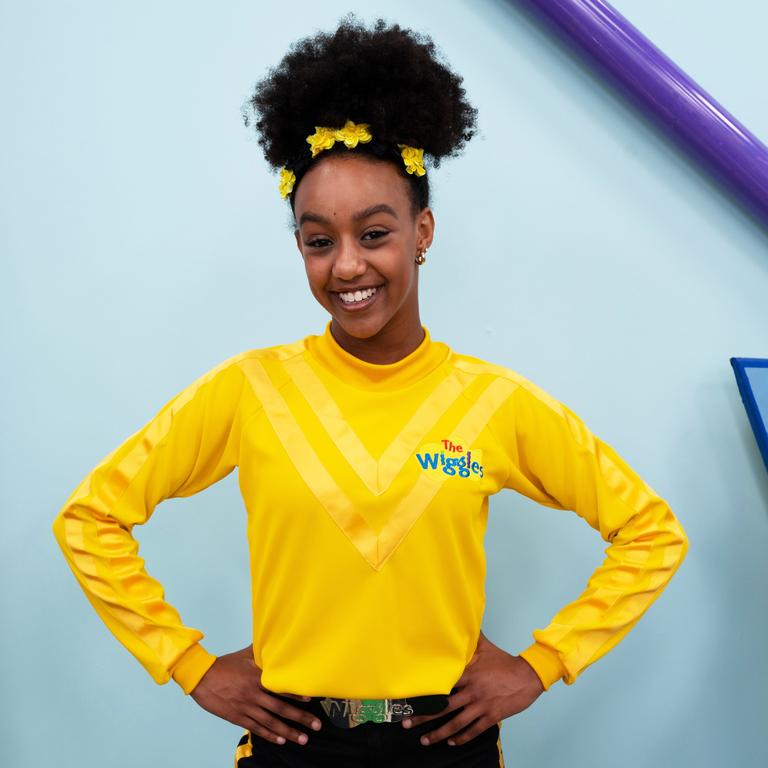 "I'm now incredibly excited to be joining them in the yellow skivvy and to have the chance to go out on the road in the new arena tour – I can't wait to meet all the Wiggly fans. "Dancing has always been my passion and I look forward to being able to share the joy of song and dance with children all over the world."
Original Blue Wiggle Anthony Field said that The Wiggles continued to evolve and look toward the future.
"We're very excited to be welcoming Tsehay into the yellow skivvy, and know that parents and children everywhere will embrace her infectious* energy and warmth as much as everyone at The Wiggles and audiences of Fruit Salad TV already have," he said.
Tsehay is already a world champion dancer. She has represented Australia at the World Latin Dance Championships, winning 11 Australian titles and four world titles in Latin and Commercial Dance. She is the current Australian and World Youth Ladies Salsa and Urban Latin Champion and current World Amateur Ladies Salsa and Urban Latin Champion.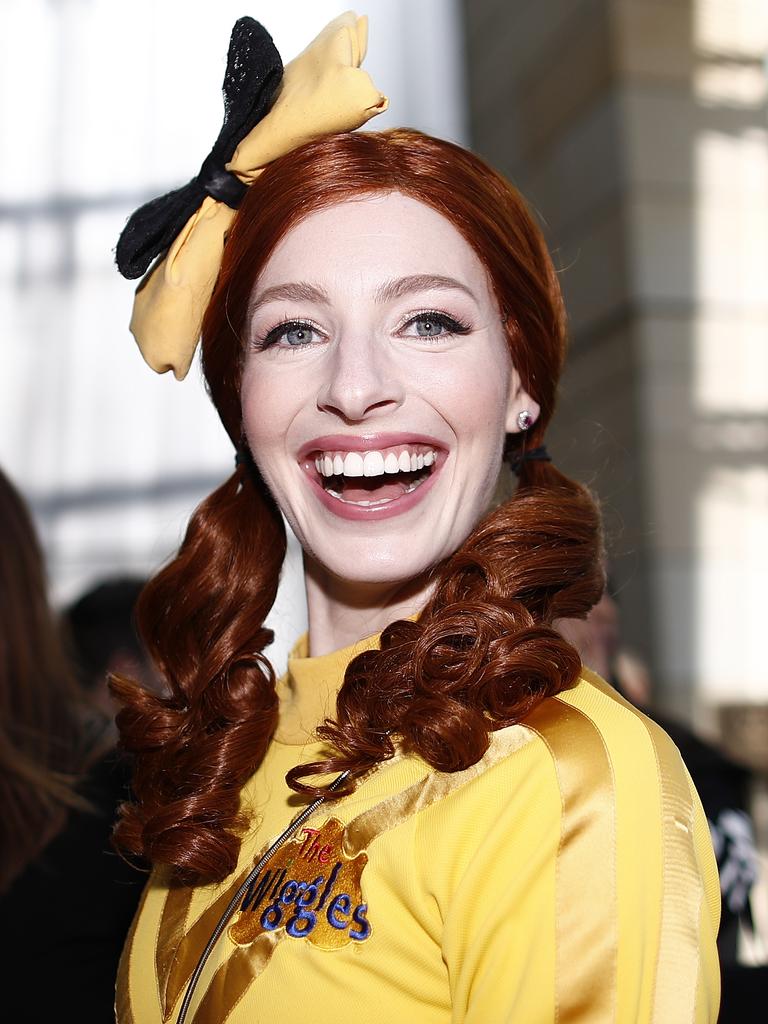 Meanwhile Watkins, 32, hangs up her well-worn yellow skivvy after nine years. She started performing with the group two years prior as support character Fairy Larissa, and has played other roles including Wags the Dog and Dorothy the Dinosaur.
"The time has come for me to pass the yellow skivvy on," Watkins said. "Like many people around the world, the pandemic has given me time to reflect on what is important in life. For me, that means spending more time at home, something that I didn't realise I was missing out on being away eight months of the year on tour, but something that I have really cherished* over the last 18 months."
Watkins is now taking the time to finish her PhD* in filmmaking, incorporating* her passion for sign language, dance and film editing, and is looking forward to "having more time to work with the deaf community".
"I am eternally grateful to The Wiggles for giving me the amazing opportunity to be the first female Wiggle, a role that I have loved and one that has brought me so much joy and an abundance of 'bowtiful' memories that I will treasure forever," she said.
"As The Wiggles continue to evolve* and someone new now steps into the yellow skivvy, I look forward to seeing children and families embrace them (and) I wish The Wiggles much continued success."
GLOSSARY
troupe: group of dancers, actors, or other entertainers who tour to different venues
infectious: irresistible, contagious
cherished: treasured, prized, loved, adored
PhD: Doctor of Philosophy, the highest postgraduate level of academic achievement
incorporating: including, taking in, absorbing
evolve: develop, progress, advance
EXTRA READING
Singing sisters set world record
Dad and daughter make a winning ballet combination
A typical day in the life of a ballet dancer
What it takes to be a YouTube star
QUICK QUIZ
Tsehay Hawkins recently joined The Wiggles as a supporting cast member in which show?
How old is Tsehay and what year is she in at school?
How many Australian dance titles has Tsehay won?
Outgoing Yellow Wiggle Emma Watkins is finishing her PhD in what field?
What passions is she incorporating as part of her research?
LISTEN TO THIS STORY
CLASSROOM ACTIVITIES
1. New Yellow Wiggle
What an exciting opportunity for a 16-year-old girl to become the new member of The Wiggles group. This role will involve travelling the world, singing and dancing, as well as recording TV shows, having dolls made like her and a whole lot more! What skills do you think Tsehay Hawkins will bring to the Wiggles franchise? List your responses below:
–
–
–
–
Emma's famous trademark was a bow in her hair – what do you suggest Tsehay's might be?
Time: allow 15 minutes to complete this activity
Curriculum Links: English; Personal and Social
2. Extension
Work with a partner to practise and perform a famous Wiggles song with words and actions. If you're game enough, present to the class!
Time: allow 25 minutes to complete this activity
Curriculum Links: Dance; Music
VCOP ACTIVITY
Stretch your sentence
Find a "who" in the article – a person or an animal. Write it down.
Add three adjectives to describe them better.
Now add a verb to your list. What are they doing?
Add an adverb about how they are doing the action.
Using all the words listed, create one descriptive sentence.