Every minute or so, somewhere around the world, someone buys The Very Hungry Caterpillar, which celebrated its 50th birthday this week.
Eric Carle's story about a caterpillar that eats its way through the pages of the book before becoming a beautiful butterfly is one of the most popular children's books ever.
Since it was first published in 1969 it has sold millions of copies and has been translated into 62 languages.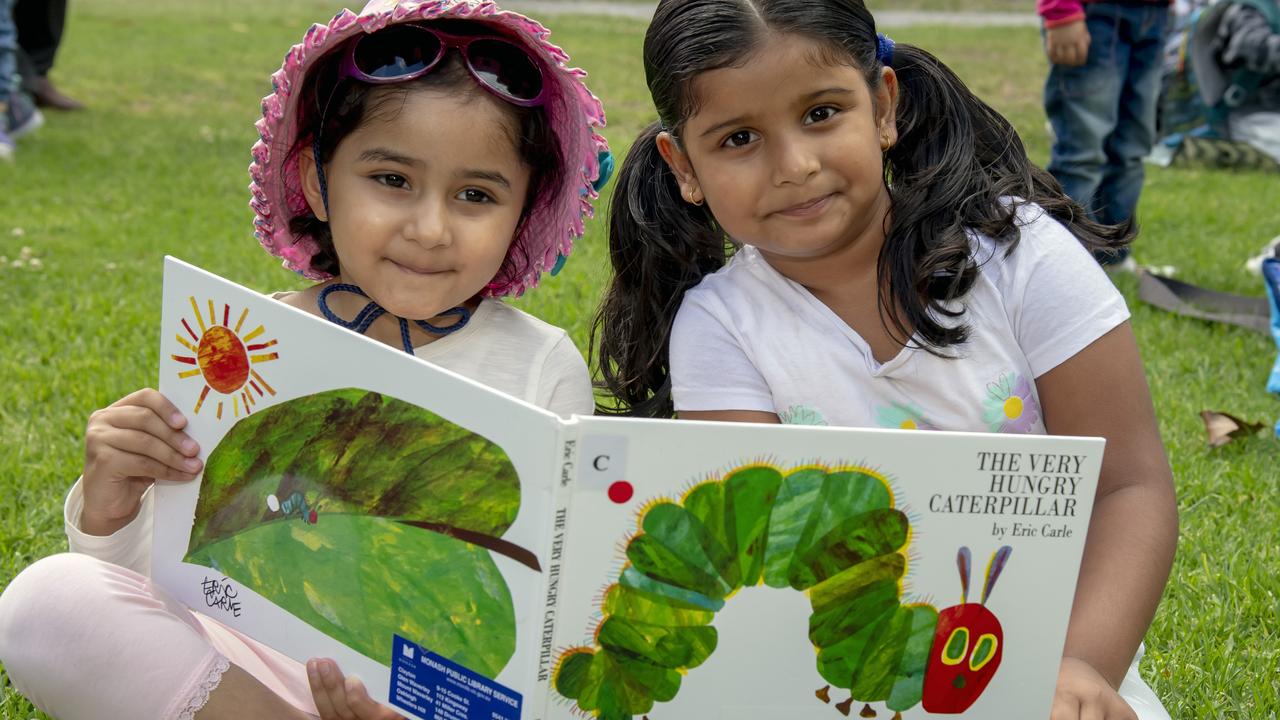 Mr Carle, who is 89 years old and lives in the US, wrote and illustrated the book. His illustrations are very distinctive* and made as collages* of handpainted paper. He has created more than 70 books and his illustrations are instantly recognisable if you see one on the shelf at the library.
Children from all over the world send Mr Carle hundreds of letters and pictures every week, according to The Very Hungry Caterpillar's Australian publisher, Penguin.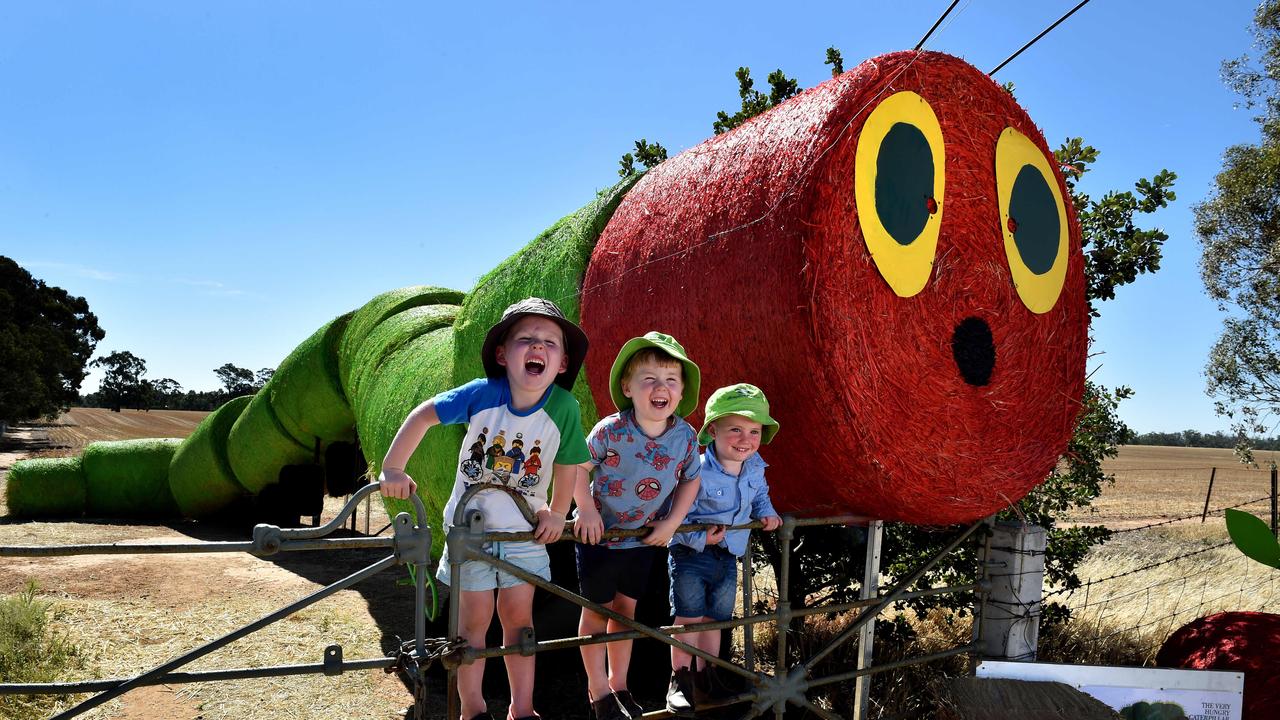 WHERE DOES THE IDEA COME FROM?
"The important part of books for children or any books really is the idea," Mr Carle said in a YouTube interview published by Penguin earlier this year.
"Where does the idea come from?" he said.
"In the case of the caterpillar I had an idea about a worm, so that's the beginning of the very hungry caterpillar"
The Very Hungry Caterpillar turns 50
WHY IS IT SO SUCCESSFUL?
"I think the children are the ones who have kept it in the market for 50 years, so it has something to do with a love of something so it makes me feel very good.
"It took me a long time (to understand why it is successful) but I think it is a book of hope," Mr Carle said.
"Children need hope.
"You little insignificant* caterpillar can grow up into a beautiful butterfly and fly into the world with your talent.
"(Children ask:) 'Will I ever be able to do that?' Yes, you will. I think that is the appeal of that book.
"Well, I should know, I did the book after all."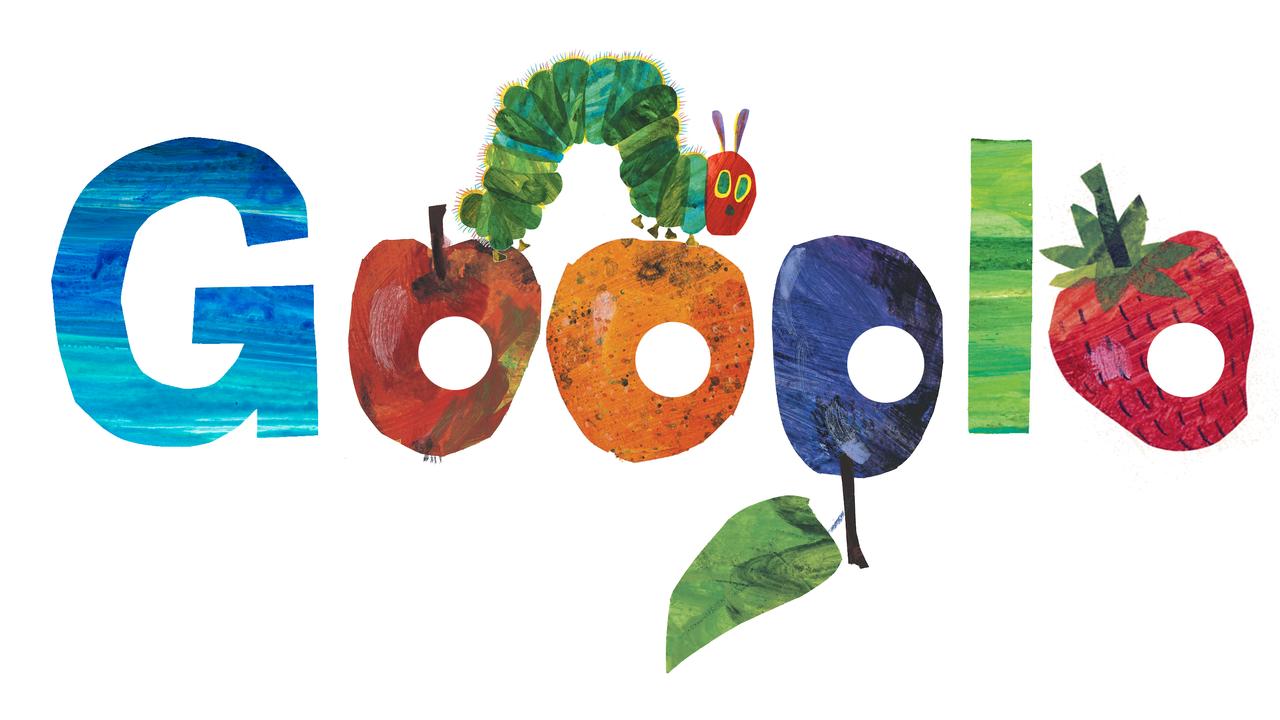 A VERY SPECIAL TRANSLATION
One recent translation of The Very Hungry Caterpillar is into an almost extinct Australian Indigenous language.
Called Yuwi, it is the language of the Yuibera and Yuwibara peoples of the Mackay region in Queensland.
Yuwi has no fluent* living speakers and was declared extinct in 2015 by the State Library of Queensland.
A group of volunteers collected enough Yuwi words to translate The Very Hungry Caterpillar for children.
GLOSSARY
distinctive: recognisable
collages: artwork made from sticking layers onto a page
insignificant: not significant, big or important
fluent: able to speak a language very well
EXTRA READING
Harry Potter comes of age at 21
Kids News reader versus kids' book author
Which books do Australian kids like best?
QUICK QUIZ
What is The Very Hungry Caterpillar about?
Is this the only book he has ever written?
What was the first creature Eric Carle thought about when he was writing this book?
Why is Eric Carle qualified to talk about why the book is successful?
Where is the Yuwi language from?
LISTEN TO THIS STORY
CLASSROOM ACTIVITIES
1. Write a Story
Write a short story for young children. Like Eric Carle, be inspired by an insect!
Time: allow 45 minutes to complete this activity
Curriculum Links: English, Visual Communication Design
2. Extension
Why is it important to have hope? Create an artwork, song, poem or anything creative that will encourage the person looking at, listening to or reading it to feel hopeful.
Time: allow 60 minutes to complete this activity
Curriculum Links: English, Visual Arts, Music, Critical and Creative Thinking, Personal and Social Capability
VCOP ACTIVITY
After reading the article, with a partner, highlight all the openers you can find in blue. Discuss if they are powerful and varied openers or not. Why do you think the journalist has used a mix of simple and power openers? Would you change any, and why?
HAVE YOUR SAY: What is your favourite book? Do you or did you like The Very Hungry Caterpillar?
No one-word answers. Use full sentences to explain your thinking. No comments will be published until approved by editors.