Smoky skies, dark red sunsets and burnt leaves falling all over the backyard came to seem fairly normal for 12-year-old Kirra Dangerfield during the Black Summer bushfires.
Thankfully, though fires burned throughout her home region of Lake Macquarie in NSW during the spring and summer of 2019-20, Kirra and her family were never in immediate* danger.
But the memory of the ever-present sights and smells of fire and the accounts of those directly impacted were inspiration for her poem "The ash black land", one of the entries to the Kids News Bushfire Poetry Competition.
"I got started by thinking about what a fire sounded and looked like," said Kirra, who is in Year 7.
"We had to use imagery, personification*, similes*, metaphors*, onomatopoeia* etc. I tried to use as many as I could to make the reader feel what it would be like to be in a fire."
That summer, smoky skies were a constant reminder to Kirra and millions of others across Australia of the hundreds of bushfires that burned for months.
"Normally every day you would see smoke. The sky was always a dark, hazy colour, sunsets would be dark red and ash would be falling from the sky, burnt leaves and ash just falling, all over our backyard."
Kirra also drew on the experiences of others closer to the fires to inform her writing.
"I researched the topic by looking at what past bushfires were like and also looking at pictures of them. Looking at pictures helps you to see what a bushfire would have looked like and the fear people might have felt."
Kirra has a big family, with four sisters and one brother, so they had to be organised during that summer in case the fires came closer and they had to evacuate.
"There was this really hot day and they were telling everyone to be careful about the fires so we had to protect ourselves and get things ready. We live near a lot of bushland and grass area.
"Mum and I typed up some things on the computer about what we needed to bring and (we were) searching up places we could go in our fire plan if we had to evacuate.
"At that time our family definitely changed the way we saw fires, by always looking at the fires near me app, cleaning our gutters, cleaning up wood piles in our backyard and having a fire plan."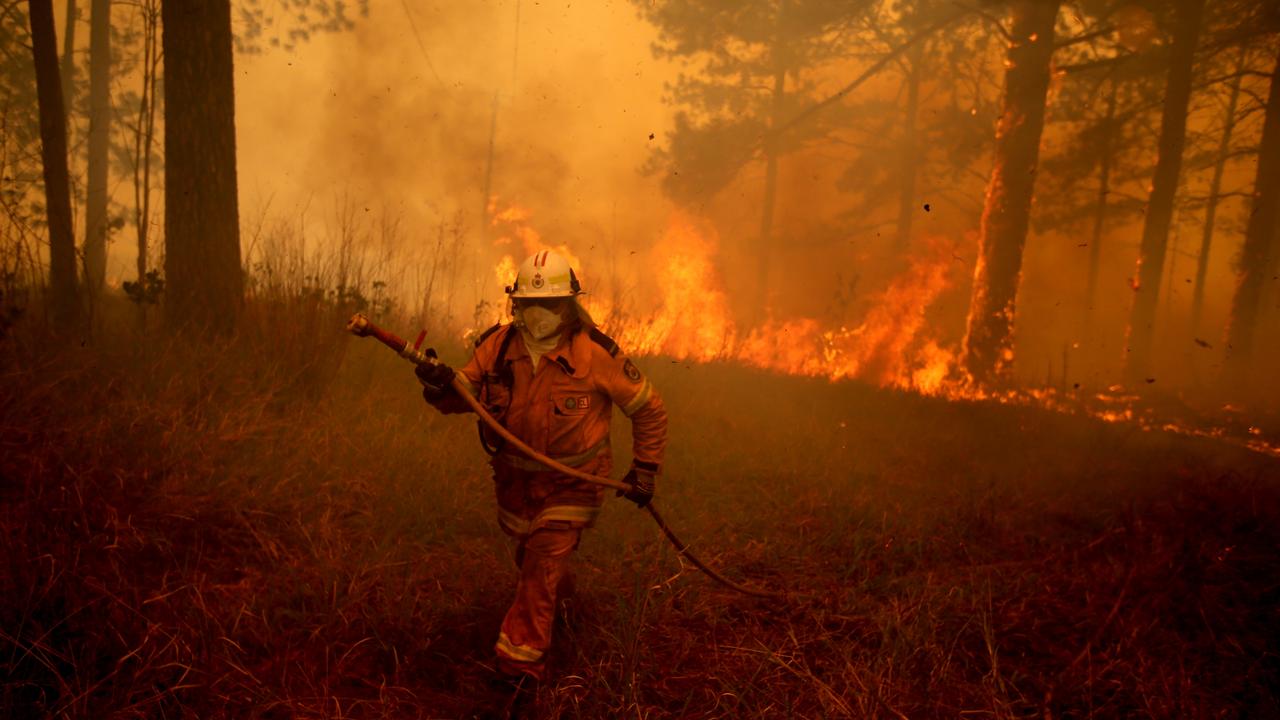 One weekend, fire threatened a highway Kirra's mum and dad were driving home on after attending a wedding in Queensland. They had to turn back and find somewhere to stay until it was safe to continue their journey the next day.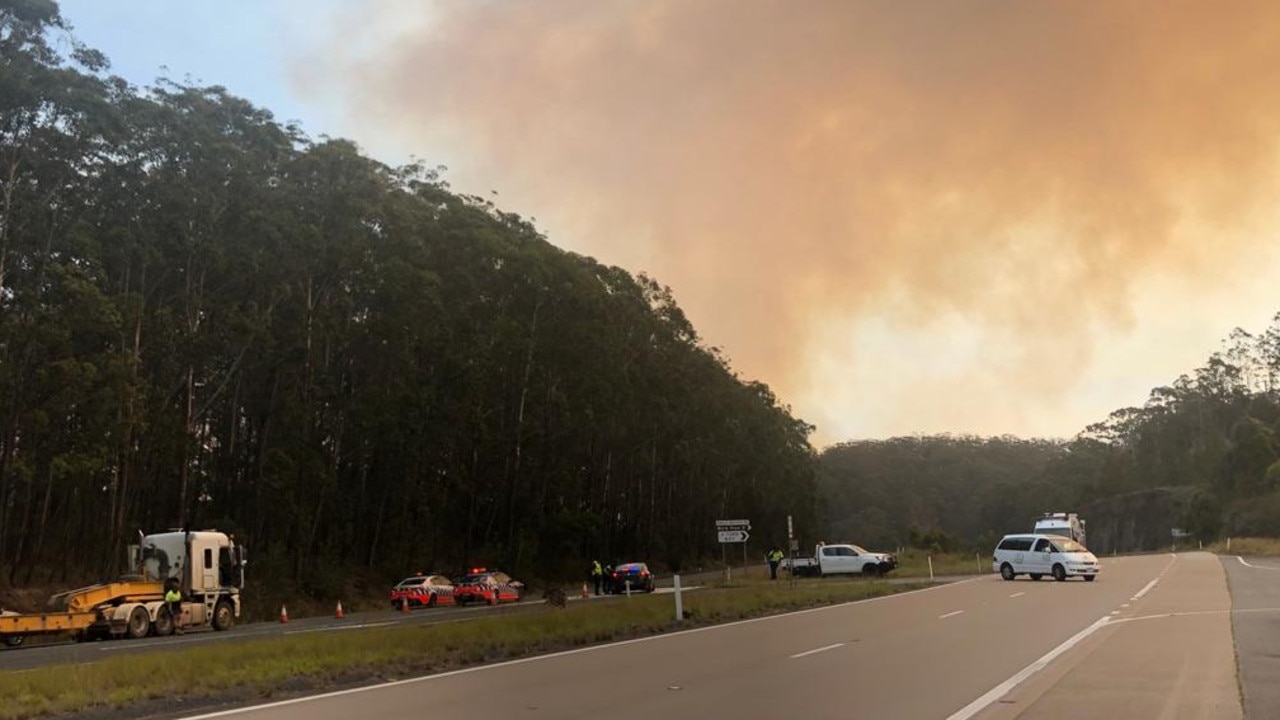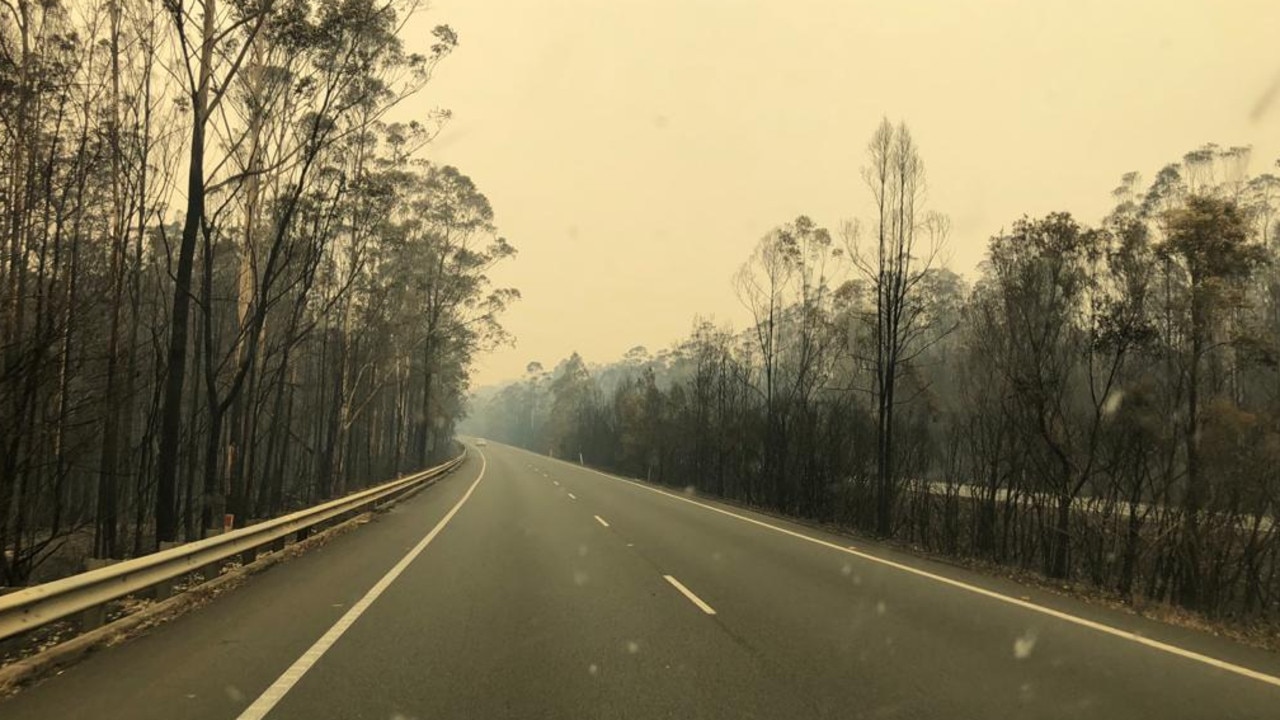 To Kirra, writing poetry is a way of learning about and thinking more deeply about a particular subject.
"I would recommend poetry to others because it helps your brain to think about and look in to whatever topic you want to write about," she said.
"Sometimes you will find it really hard to think up awesome ideas in the start, but once you start researching and finding new techniques you will find an idea that you really love.
"Don't always think that your poem isn't good, because that's when you learn. No matter what, if you keep practising I guarantee that you will write a poem that you are really happy with.
"Once you get in the head space of it I really found it helped me learn more, find better ways to use words and learn new ways to write. I liked writing this poem."
Kirra's poem is called "The ash black land". Read it below:
THE ASH BLACK LAND
Sun's hot singe crisped the land,
dry brown leaves, the colour of sand.
No better time to stomp on in,
as the ferocious beast came to begin.
Blowing wind picks up the flames,
burning trees fall on black lanes.
Fear, fell, frantically fast.
he was happy he was hear at last.
Burnt black trunks of trees afar,
people's faces leave a scar.
Bright red flares crowd our home,
sparks growl fiercely as they roam.
Fire swallows all in its trail,
Consuming the leaves that are brown and frail.
Ash burnt sky dark black.
quick, hurry it's time to pack.
Boiling heat jams the air,
sizzle, crack our home is bare.
Sirens fill our ears like drums,
people turn to flee and run.
Smoke slips down your throat like air,
fire sucking the dry land bare.
People watch as trees turn black,
fire walks through down and back.
Australian firemen confronting the blaze,
they've worked so hard, fighting for days.
Crying, wailing tears fall down,
A sea of sorrow with grief abound.
Help is now on its way,
relief is here to save the day.
The warmth of love like a blanket that covers,
growing, sprouting it all recovers.
ENTER THE KIDS NEWS BUSHFIRE POETRY COMPETITION
The Kids News Bushfire Poetry Competition is open to children around Australia.
Two poems — one from a primary student and one from a secondary student — will be chosen to feature in a book commemorating a year since the Black Summer bushfires.
The book, a joint project between HarperCollins, News Corp Australia and the National Bushfire Recovery Agency, will be distributed to schools and libraries in bushfire-affected regions, as well as sold in bookstores throughout Australia.
Your poem cannot be more than 200 words (1400 characters). You will need your teacher or parent/guardian to submit your entry for you, as well as permission from your parent or guardian.
Entries close at 5pm on February 20, 2021.
See the below entry form:
GLOSSARY
immediate: right at that time
personification: giving something personal characteristics
similes: saying something is like something else
metaphors: things that represent or are symbolic of something else
onomatopoeia: forming a word from a sound associated with a thing, such as cuckoo or sizzle
EXTRA READING
Kids News launches Bushfire Poetry Competition
Author Jackie French's five rules for writing a poem
Young survivor pens poem about a day he'll never forget
QUICK QUIZ
In which state does Kirra live?
How old is she?
What is one piece of advice on writing poetry Kirra shared?
What is Kirra's poem called?
What event had Kirra's parents been to in Queensland?
LISTEN TO THIS STORY
CLASSROOM ACTIVITIES
1. Looking at language
Kirra lists some of the language devices she has used to craft her poem. Can you find some examples of each within her work?
Copy and paste an electronic version of the poem, or print a hard copy, then highlight the examples you can find in these colours:
personification = yellow
simile = orange
metaphor = green
onomatopoeia = pink
imagery = blue
When you are done, compare your work with a classmate. Discuss any parts that you have highlighted differently to see if you can reach agreement on the language device used.
Time: allow 30 minutes to complete this activity
Curriculum Links: English

2. Extension
Choose one of the language devices listed above. Set a timer for 5 minutes and see how many examples of your chosen language device you can write about bushfires in the 5 minutes.
Time: allow 5 minutes to complete this activity
Curriculum Links: English
VCOP ACTIVITY
Adjectives
An adjective is a describing word. They are often found describing a noun. To start with look at the words before the nouns.
Search for all the adjectives you can find in the article
Did you find any repeat adjectives or are they all different?
Extension: Pick three of your favourite adjectives from the text and put them in your own sentences to show other ways to use them.
Have you used any in your writing?
HAVE YOUR SAY: What do you find hardest about writing a poem? What do you like best?
No one-word answers. Use full sentences to explain your thinking. No comments will be published until approved by editors.