The Australian Chamber Orchestra has been gifted a rare* 300-year-old Stradivarius violin worth millions of dollars.
ACO Chairman Guido Belgiorno-Nettis and his wife Michelle bought the instrument for an undisclosed* amount and handed it over to the orchestra on a long-term loan.
The Sydney couple have been searching for a new instrument for the ACO for 10 years and finally settled on the violin made in 1726.
It has now been renamed the Belgiorno Stradivarius, in keeping with a tradition where individual examples of the famous instruments made by the legendary Antonio Stradivari are named for their owners.
Only 512 of the 1100 violins made by Stradivari have survived. Musicians believe they have a far superior* sound.
Mr Belgiorno-Nettis would not be drawn on how much he paid for the violin, however, some Stradivarius instruments are valued at between $1.5 million and $15 million.
"We feel the opportunity to provide an instrument of this quality … to an organisation like the ACO which can then publicly play it to audiences really makes it priceless*," he said.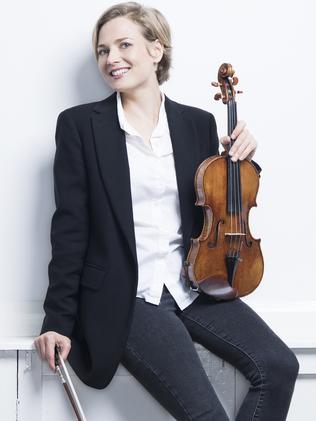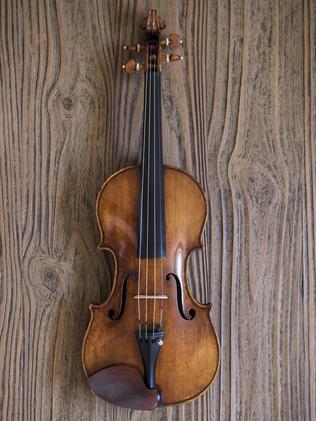 And who will play this precious instrument?
That honour has been given to principal violinist Satu Vanska — and admittedly she's nervous about having such an expensive instrument in her hands.
"Owning a Stradivarius is practically impossible for my generation of musicians, so to be the custodian* of an extraordinary instrument such as this one is the opportunity of a lifetime," Ms Vanska, from Finland, said.
Ms Vanska said the Belgiorno Stradivarius had a beautiful palette* of colours and expressions and "a soul and a personality of its own".
"This instrument is particularly interesting because it has quite a large body which reflects in the sound," Ms Vanska said.
Ms Vanska said the violin plays her as much as she plays it.
Vanska will first play the violin on stage in April, during the ACO's national tour of Beethoven's Romance for Violin and Orchestra in F major.
GLOSSARY
rare: an event, situation or thing that doesn't happen very often
undisclosed: not made known to the public
superior: better
priceless: something so precious you cannot put a price on it
custodian: someone in charge of caring for or protecting something
palette: range of colours
LISTEN TO TODAY'S STORY
CLASSROOM ACTIVITIES
1. Imagine playing the Stradivarius
Read or listen to the article carefully and complete the following activity.
What an incredible opportunity for Ms Vanska to play this instrument.
Imagine you are Satu Vanska, telling a friend that you are going to play the Stradivarius violin. Write a script for a conversation between you and your friend (who doesn't know much about violins). Use information from the article to help you explain to your friend how you got this opportunity, why it is so amazing and why these violins are so rare and expensive. During the conversation your 'friend' might ask questions to help you guide your explanations.
Extension: Join with a partner and compare and combine your scripts until you are sure you have all the important information included and you are both happy with it. Practice 'acting out' the conversation using facial and voice expression and suitable body language. When you are happy with your performance, act it out to your class.
Time: 40 minutes
Curriculum links: English, The Arts – Music, The Arts – Drama
2. Learn about the violin
A violin is a stringed instrument played in an orchestra as well as in other types of music. Do some research on 'Violins'. Use the information you find out to write an explanation of what a violin is. Describe what it looks like, what it is made from, how it is used and a brief history of the where / when the instrument was first made. Include the significance of the Stradivarius violins. Include any other information you can find out about it.
Extension: Draw a diagram of a violinist playing a violin. Label the main parts of the violin.
Time: Allow 60 minutes
Curriculum links: English, The Arts – Music, The Arts – Visual Arts
Extra Resources: Information on Violins (Internet or non-fiction books)
VCOP ACTIVITY
Punctuation Pursuit: After reading the article, with a partner, highlight as many pieces of punctuation as you can find in green. Discuss how these are being used, where and how often. What level of the punctuation pyramid is the journalist using in this article?
IN ONE SENTENCE, TELL US WHAT YOU LIKE ABOUT TODAY'S STORY
Please don't use one-word answers. Explain to us — using lots of adjectives — what you enjoyed about the article.