The world's top architects and stonemasons* are working hard trying to figure out how best to fix the fire-damaged Notre Dame Cathedral in Paris, France.
Two of those experts are in Adelaide, South Australia, 16,000km from Paris.
The World Heritage-listed Notre Dame Cathedral — parts of which are up to 850 years old — was badly damaged in a massive fire on April 15. The 91.44m spire collapsed and the roof was burned but the main facade* and two main towers did not collapse.
French President Emmanuel Macron described the fire as a "terrible tragedy," but said the "worst had been avoided."
"I'm telling you all tonight — we will rebuild this cathedral together," Mr Macron said on the day of the fire."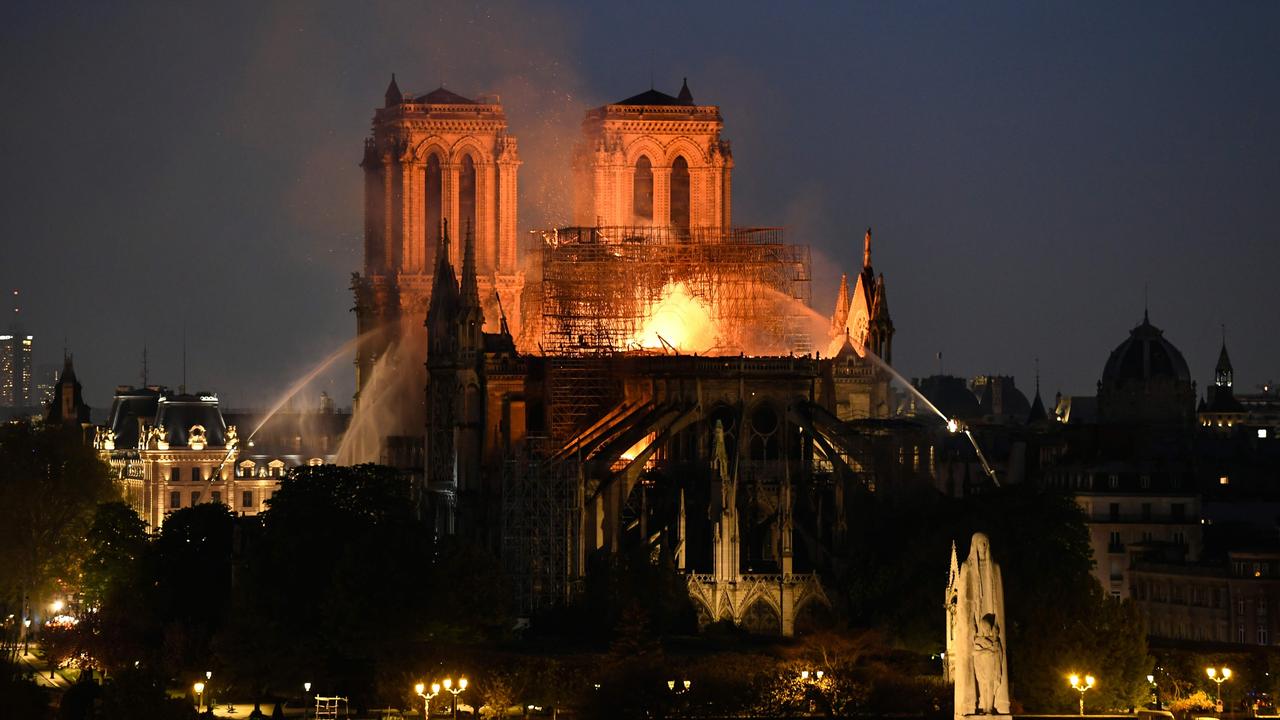 Cathedral stonemason Christian Frenzel, who lives in the Barossa Valley outside Adelaide, called cathedral stonemason friends in France the day of the fire to talk through how they could all band together to help repair the cathedral's intricate* stone carvings. He is willing to travel to France and give his time for free.
His is an ancient craft that is almost extinct around the world.
Notre Dame fire: First look inside destroyed cathedral
Mr Frenzel is currently working on repairing seven gargoyles* (also called grotesques) from a chapel in Adelaide that were destroyed by vandals.
He said each gargoyle takes at least two weeks to carve from a block of stone.
"But things can go wrong and if the block fails, and you're four days in, you have to start again," he said.
Mr Frenzel said restoring Notre Dame's carved stone features is vital to the survival of the building.
"Notre Dame is very intricate, it's so ornate, but all the stonework has a function. Gargoyles drain water from the spire and out and away from the walls.
"If some parts are not repaired it will deteriorate much quicker. The dilemma is what do you repair, what do we have money for, what can't you do. It's an ongoing saga*."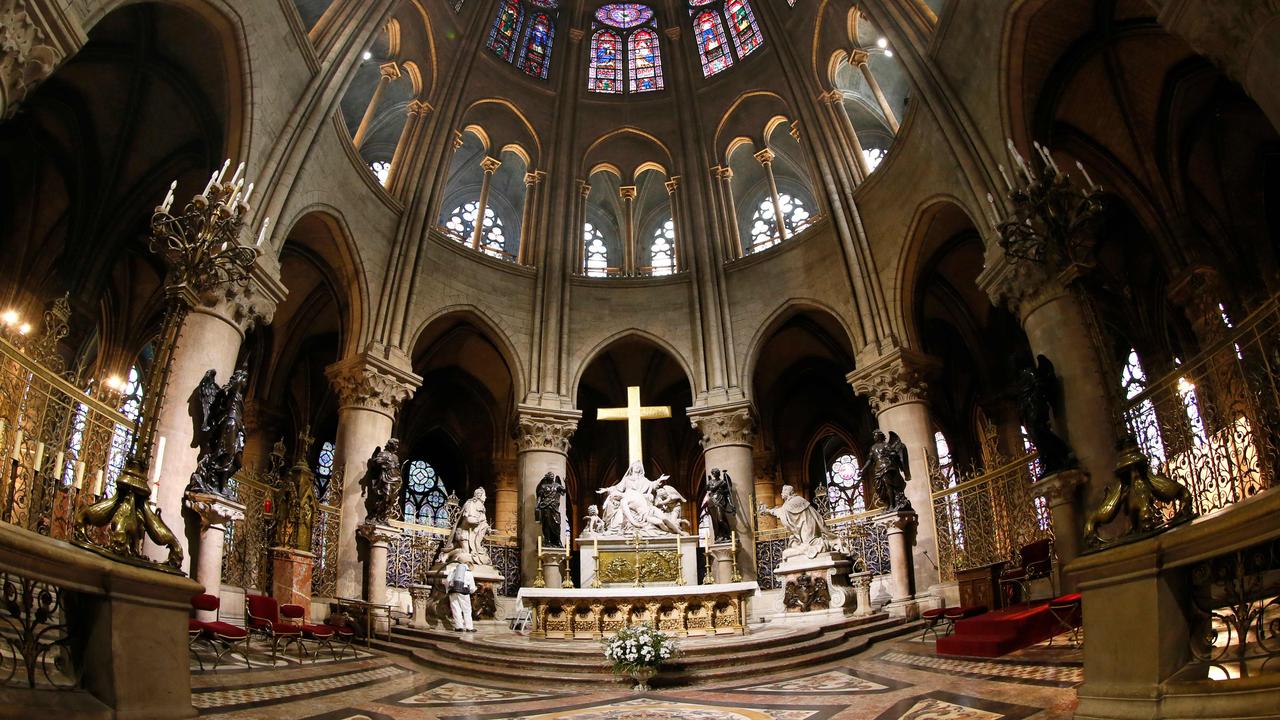 Mr Frenzel said that in centuries past, Notre Dame and the world's other cathedrals each had what was called a cathedral hut. A group of stonemasons lived in the hut and it was their job to constantly maintain the stonework for their entire lives.
"The hut of masons look after that cathedral only and never actually leave that site. They had building-specific knowledge."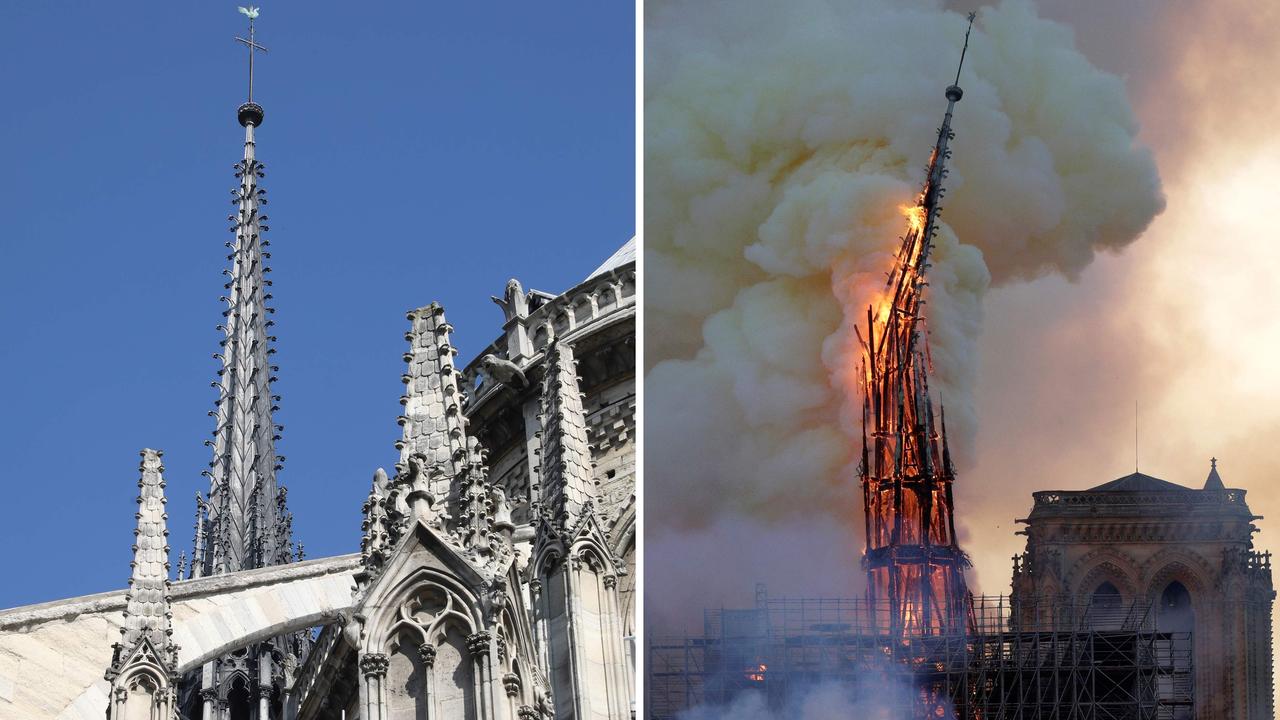 Adelaide architect Ian Hamilton works with Mr Frenzel on restoring ornate and historic buildings and the lack of people with Mr Frenzel's ancient skills to help preserve buildings concerns him.
"It's a shame we're losing a lot of skills in these areas," Mr Hamilton said.
"We need lots and lots of young people wanting to be involved."
Mr Hamilton said there is no shortage, however, of ideas on how to restore Notre Dame.
Architects around the world have rushed to present their take on what Notre Dame could look like in the future.
"It gets every architect really excited, the idea of coming up with a concept or a redesign of the spire.
"I sketched up some ideas when it happened. It makes you think really hard: what would I do?"
He believes the roof should be rebuilt as it was as it is part of the original structure but the spire is different.
"To me the spire, which is from the 19th century, it is one of the newest parts and it is a new design opportunity because it's not from the 12th or 13th century."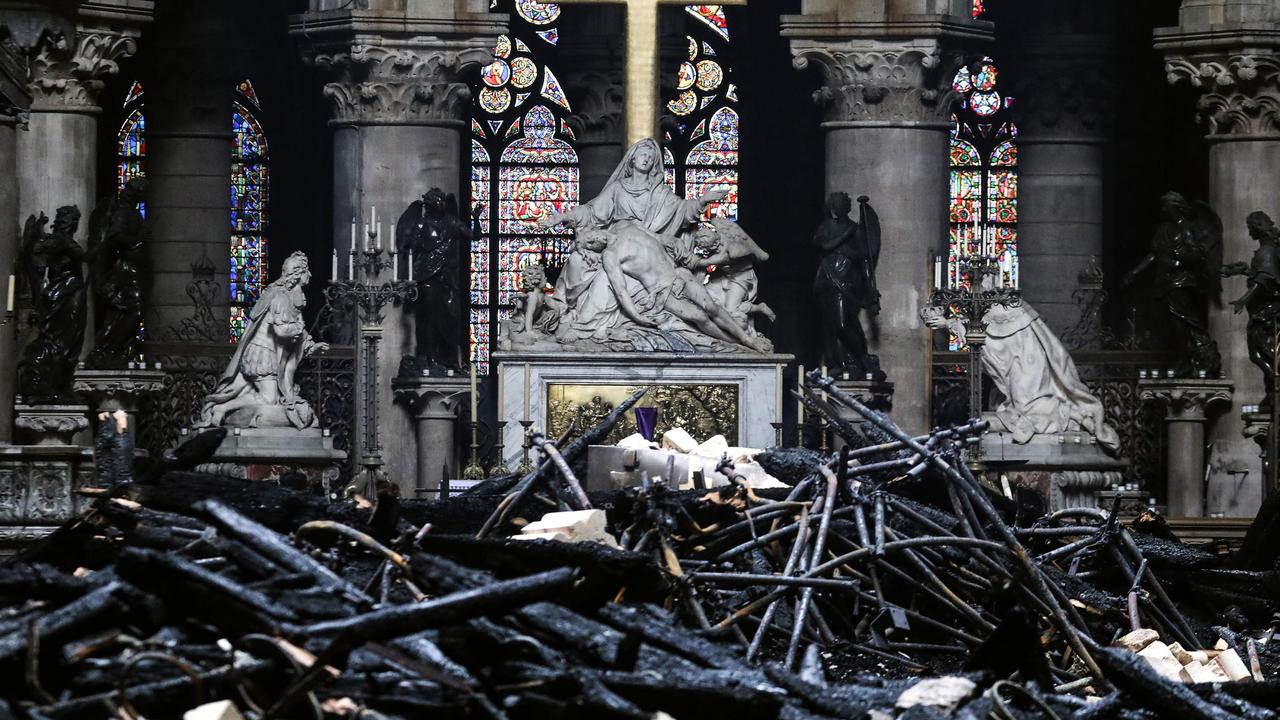 WHY DOES THE WORLD CARE?
The fire and future restoration have made headlines all around the world in the weeks since the fire.
Mr Hamilton said this is because Notre Dame is so much more than a big Catholic church in another country.
"It belongs to the world, it feels like it belongs to everybody even if you are from the other side of the world," he said.
"(It is) such a monumental* piece of architecture, its shape, its beauty, there's a real majesty*. The scale when you walk in is incredible.
"It transcends* religion. It is such a spiritual, such a majestic place, it's awe inspiring. That was the way it was designed to be."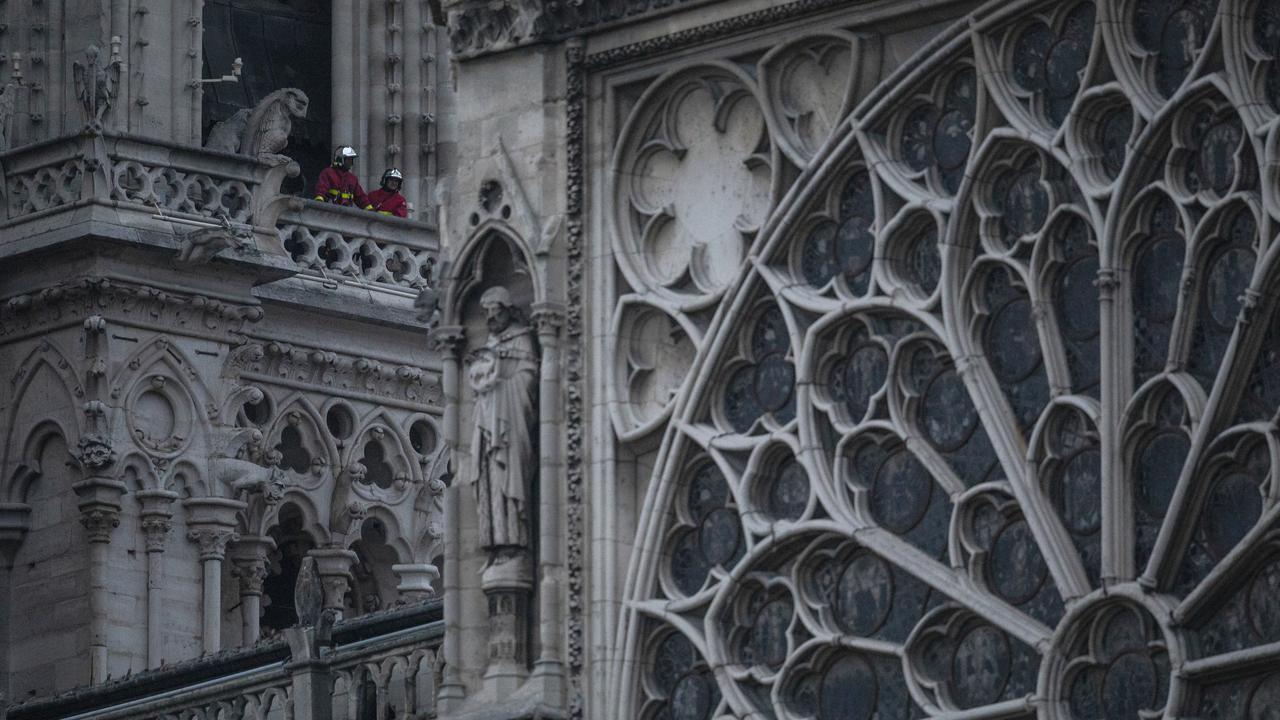 Mr Hamilton said those who designed and built the cathedral from the 1100s onwards were hundreds of years ahead of their time in their use of stone to span the roof, to build stone walls so tall and thin and to create glass windows so big.
"It was right on the edge of technology. Often there were failures. A number (of stone vaults that make up the roof) collapsed while they were being built.
"It seems even today incredible to us that it could have been built by hand and with natural materials 800 years ago.
"When they began building it in the 12th century people would have lived in two-storey hovels*. It would have looked like a spaceship had landed from another planet."
FORWARD THINKING
Very soon after the fire, architects all around the world started sharing their ideas for how the rebuilt cathedral could look in the future.
Here are just a few.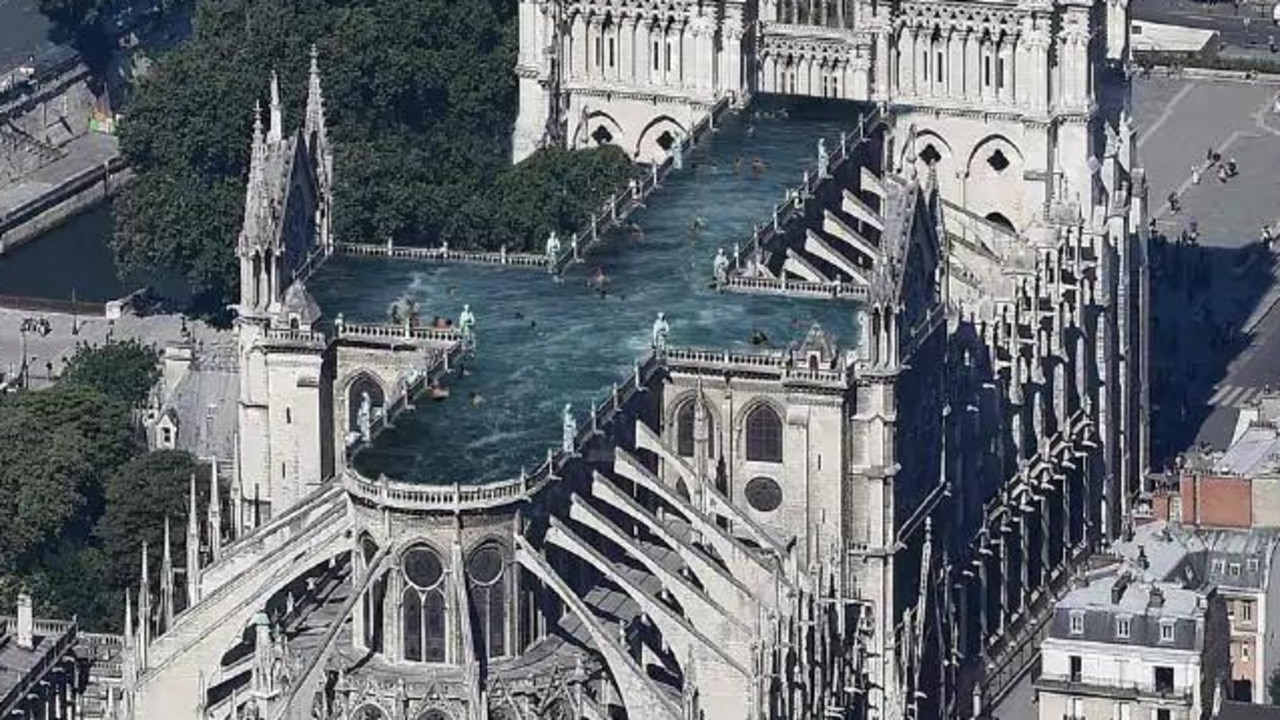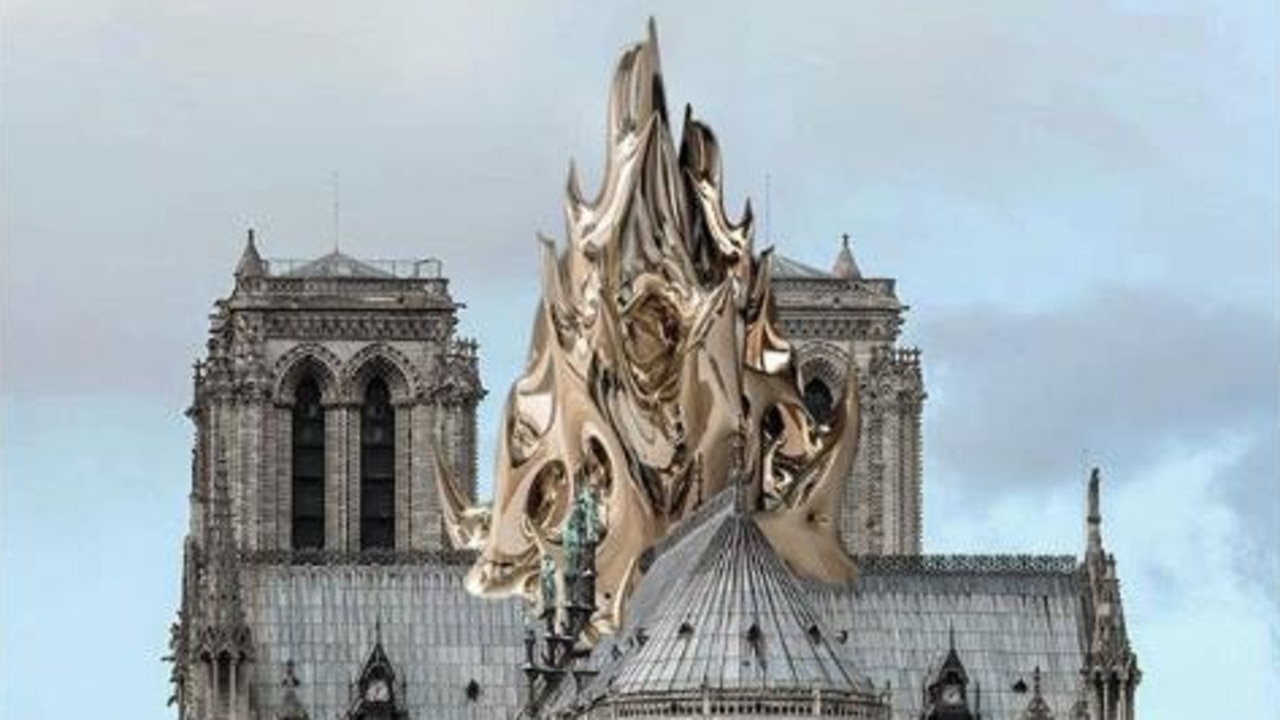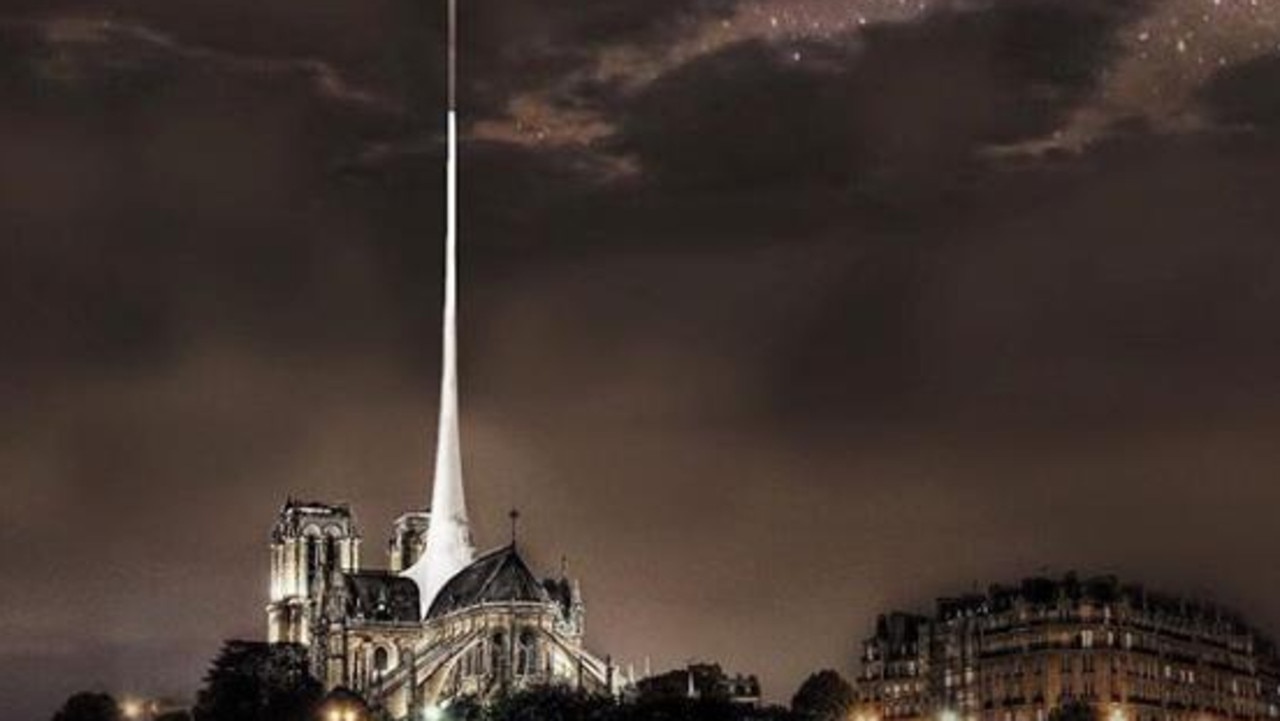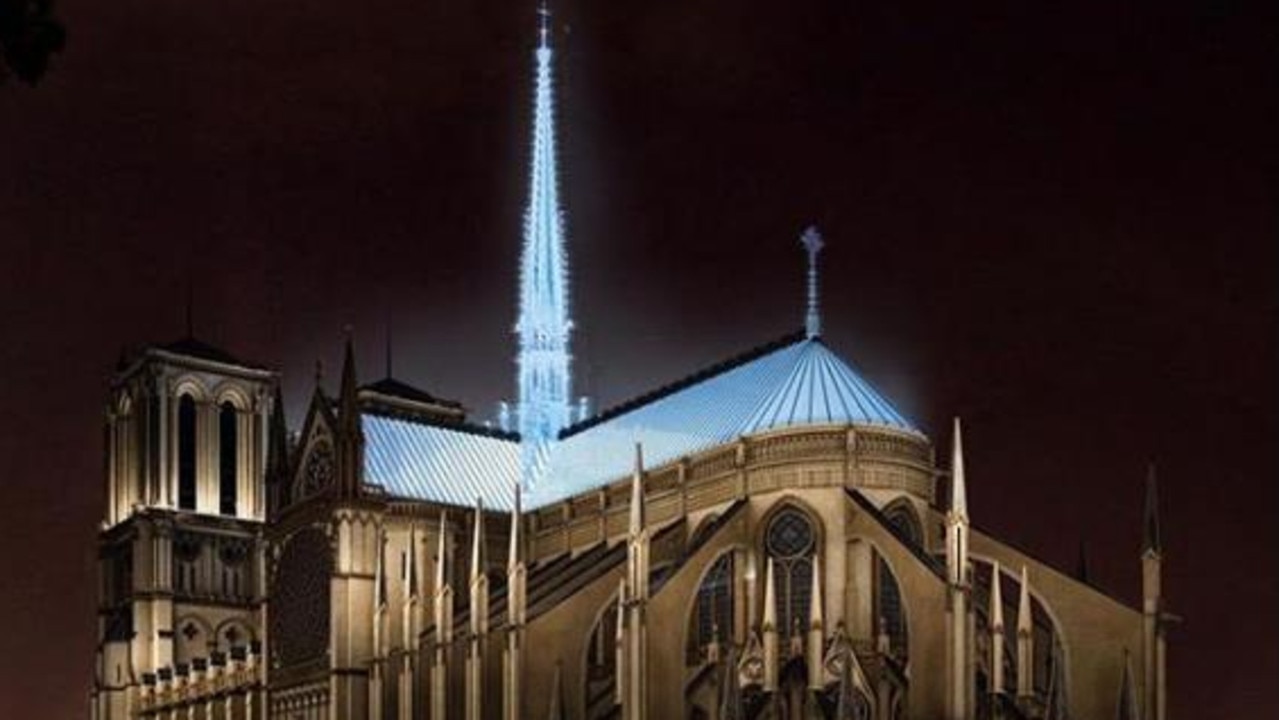 GLOSSARY
stonemasons: experts in cutting and sculpting stone
facade: front
intricate: detailed
gargoyle: mythical creatures carved of stone on a building
saga: a long and involved story
monumental: the size of a big monument
majesty: like royalty
transcends: is above and beyond
hovels: poor housing
EXTRA READING
'Temporary' Eiffel Tower turns 130
How the Opera House could have looked
Taj Mahal, a Wonder of the World, is turning green
QUICK QUIZ
How tall was the spire that collapsed?
Is being a cathedral stonemason a popular modern career?
What is another name for a gargoyle?
What did the people do who lived in the cathedral hut?
When was the original spire built?
LISTEN TO THIS STORY
CLASSROOM ACTIVITIES
1. Pick a Winner (and a Loser)
Look carefully at the designs that people have suggested for rebuilding Notre Dame. Imagine that you are a judge in a competition for the best design to rebuild Notre Dame.
Give each design a name that you think describes it. Be creative!
Which design do you think is the best one? Write sentences explaining why you think it's the winner and should be built.
Which design do you think is the worst one? Write sentences explaining why you think that this design is the worst and why should never be built.
Can't pick a winner? Write sentences explaining why you don't think any of the designs should be built!
Time: allow 25 minutes to complete this activity
Curriculum Links: English, Design and Technologies, Critical and Creative Thinking
2. Extension
Imagine that you are an ordinary person living in Paris in the 12th century. Write a diary entry or a creative story about the first time you saw the brand new Notre Dame Cathedral. Use information from today's story to help you. In your writing, describe the cathedral, anything that is new and interesting to you and what you think about it.
Time: allow 40 minutes to complete this activity
Curriculum Links: English, History, Critical and Creative Thinking
VCOP ACTIVITY
Why do you think very few people are able to work with stone the way Mr Frenzel can?
Write a job description looking for people wanting to be taught the art of stonemasonry. What skills do you think they need to have? Make sure you include them in the description.
HAVE YOUR SAY: Which idea do you like best? How would you rebuild the spire? Should we care?
No one-word answers. Use full sentences to explain your thinking. No comments will be published until approved by editors.