AI resurrects The Beatles with release of new song Now and Then
All four living and passed members of The Beatles have come together with the help of AI to release a new, chart-topping song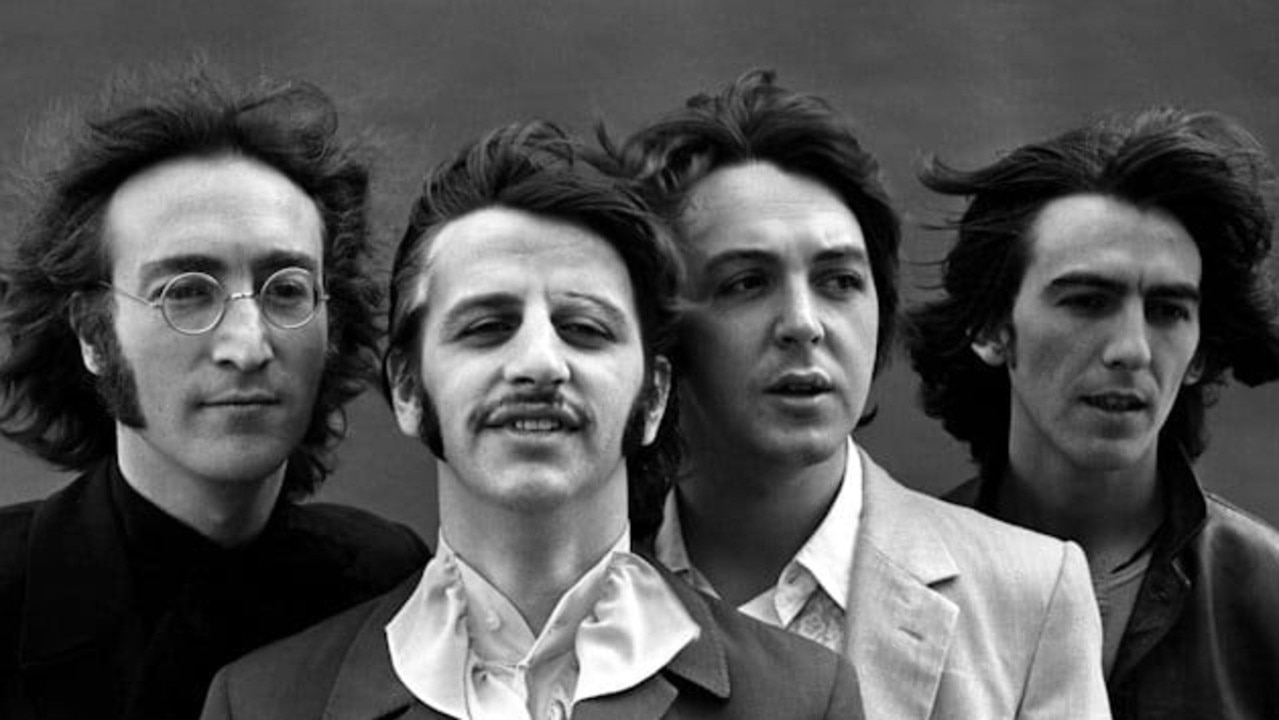 A new song by The Beatles has been released with help from AI to reunite all four of the famous band members. Picture: supplied
A new song by famous band The Beatles has been released despite half of the band members no longer being alive, thanks to the help of artificial intelligence*.
The Beatles were a legendary* British rock band from the 1960s and comprised* of four iconic* musicians – John Lennon, Paul McCartney, George Harrison and Ringo Starr.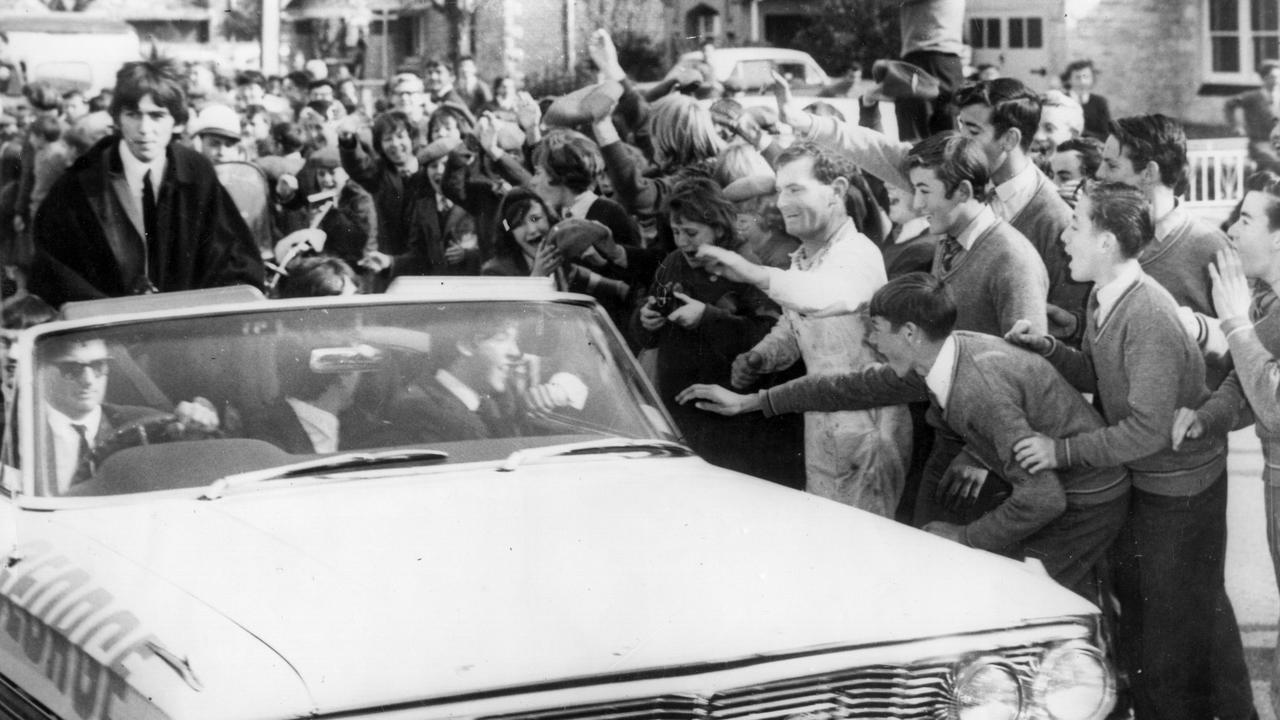 Workmen and schoolchildren in Adelaide mob the car carrying British pop sensation The Beatles while touring Australia in 1964. Picture: Keystone/Getty
The new song, titled Now and Then, is unique because it combined the singing of McCartney and Starr with Lennon, who passed away in 1980, and the guitar skills of Harrison, who passed away in 2001.
The song was initially written and partly recorded by Lennon in the late 1970s and further developed by bandmates years later but as technology then was limited, they didn't release it due to the sound quality* not being up-to-scratch.
Peter Jackson, most famous for directing The Lord of the Rings and The Hobbit trilogy, directed the music video for Now and Then and it can be watched now on YouTube.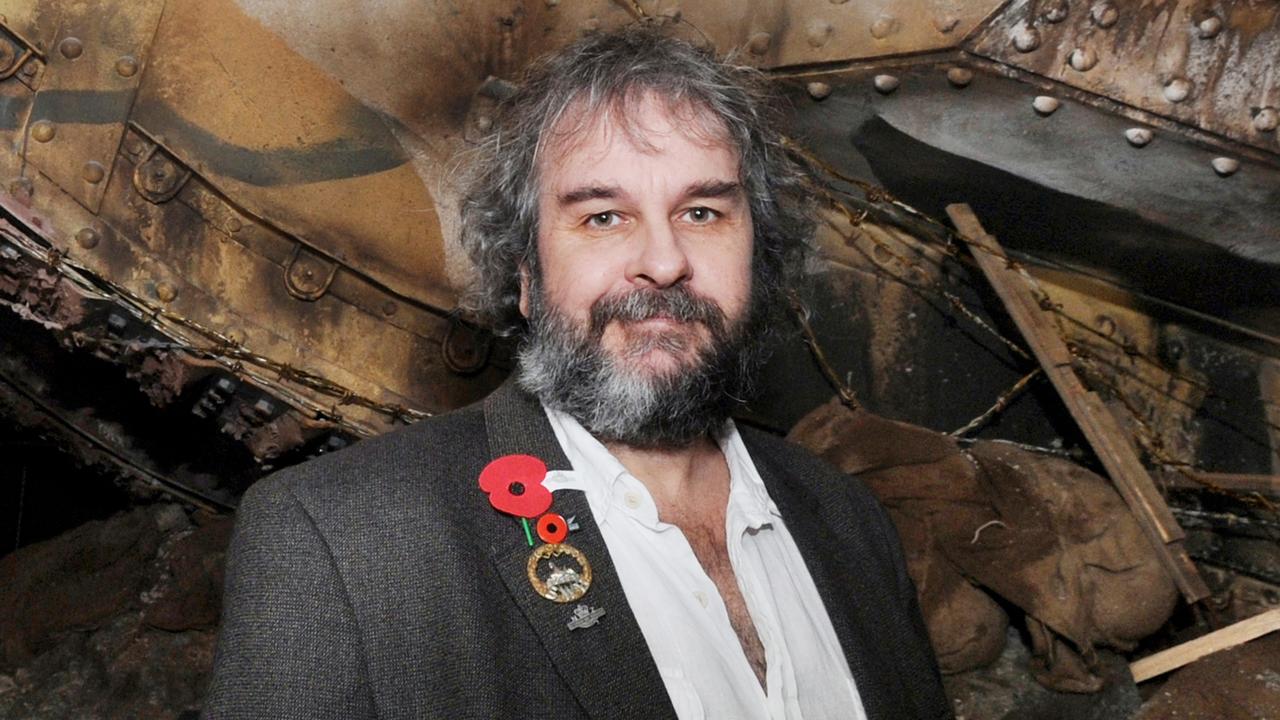 Famous New Zealand film director, screenwriter and producer Peter Jackson. Picture: Ross Setford
It was thanks to new audio restoration technology*, pioneered* by Jackson, that allowed the four band member to "come together" one last time.
Since its release last week, the song was on track to be named number one on the UK's official singles charts.
"Now And Then debuted at Number 42 in the UK last week based on just 10 hours of sales, but is now expected to jump 41 places to the top of the Official Singles Chart when Friday's chart is announced on BBC Radio 1's The Official Chart," Official Charts said.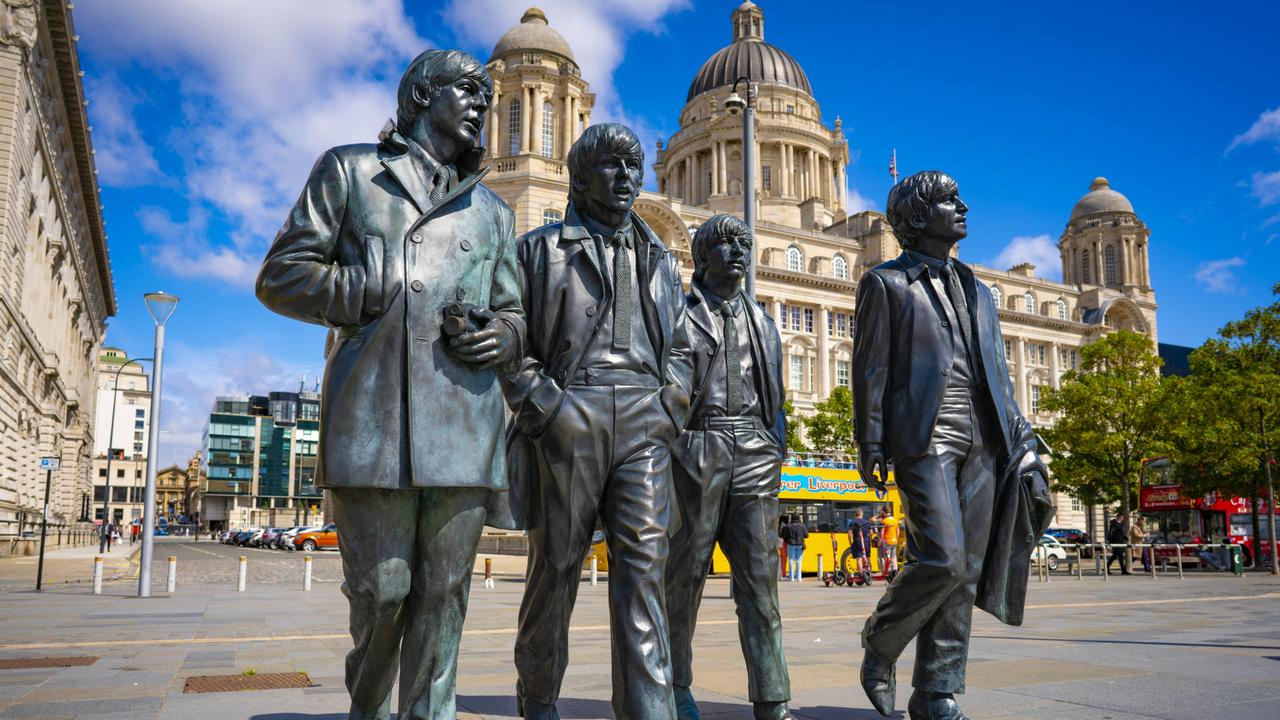 The Beatles statue in Pier Head of Liverpool created in Bronze by the sculptor Andy Edwards in 2015. Picture: iStock
The song is set to be The Beatles' 18th UK chart-topper* and their first in 54 years, since The Ballad of John and Yoko in 1969.
The Beatles remain second to Elvis Presley, who has scored 21 number ones on the chart since his first hit in 1957.
Now and Then is currently ahead of the song Standing Next to You, by Jung Kook, and last week's number one, Is it Over Now? by Taylor Swift, according to the chart, which is based on preliminary* sales and early streaming reports from key distribution channels* in the UK.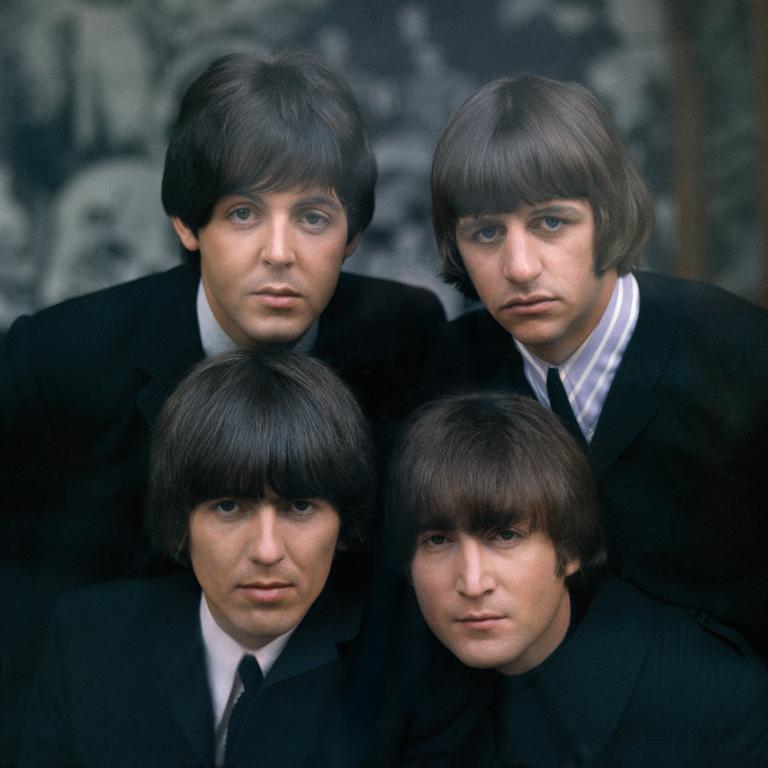 The Beatles as they were in 1965.
Beatles fans around the world embraced this historic musical event.
"Now n Then absolutely incredible biblical celestial heartbreaking and heartwarming all at the same time long live The Beatles," posted Liam Gallagher, whose Oasis hits were anchored by the Beatles' musical DNA.
Of course, there are those who are not totally enthused about the song.
"Now and Then is not terrible … But ultimately, it's kind of mundane*," Geoff Edgers wrote in the Washington Post.
The Times daily in the UK said the song showed AI being used to its best advantage.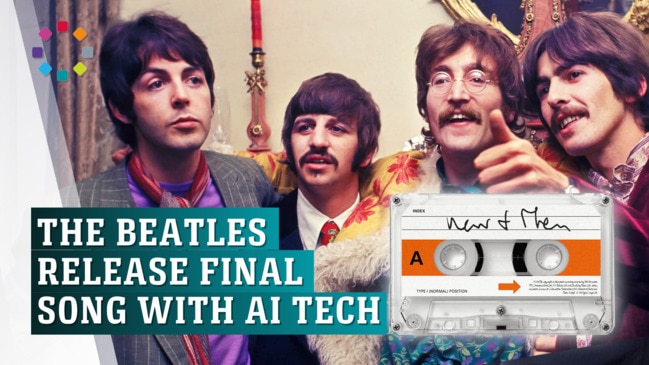 GLOSSARY
artificial intelligence: advanced computer technology that can perform tasks typically requiring human intelligence
legendary: widely recognised and celebrated for its exceptional qualities
comprised: made up of or consisting of
iconic: widely known and admired as a symbol of excellence
sound quality: the level of clarity and excellence in how music or sounds are heard
audio restoration technology: tools and methods used to improve the quality of audio recordings
pioneered: introduced or developed something new and innovative
chart-topper: a song that reaches the top position on a music chart
preliminary: early or initial information or data
distribution channels: the ways music is delivered and made available to the public
mundane: ordinary or lacking excitement
EXTRA READING
'AI' named 2023 Word of the Year
100 years of Disney magic: Who was Walt Disney?
'The Rock' asks museum to fix wax figure's skin
QUICK QUIZ
How many members were in The Beatles, and can you name two of them?
What technology helped The Beatles bring back their music in Now and Then after all these years?
Who directed the music video for Now and Then, and what other famous movies did he direct?
What is the song Now and Then expected to achieve on the UK's official singles chart?
What did some Beatles fans say about the new song?
LISTEN TO THIS STORY
CLASSROOM ACTIVITIES
1. Artificial intelligence in the music industry
Using AI in the music industry has a lot of people concerned about copyright and protecting people's intellectual property, including their musical talent and voice.
Music producers can and are, using AI to generate songs by famous artists without their permission.
With this in mind, and knowing that John Lennon is not alive to give consent on using his recorded voice, should this be allowed?
How do you think the Beatles were allowed to use AI technology to release "one last song" from the original band members?
Time: allow 20 minutes to complete this activity
Curriculum Links: English, Music, Digital Technologies, Personal and Social, Critical and Creative Thinking
2. Extension
Do you think the use of AI is the future of the music industry?
How can artists ensure their real voice and talent is protected by technology that can recreate it?
Time: allow 10 minutes to complete this activity
Curriculum Links: English, Music, Digital Technologies, Personal and Social, Critical and Creative Thinking
VCOP ACTIVITY
Read this!
A headline on an article – or a title on your text – should capture the attention of the audience, telling them to read this now. So choosing the perfect words for a headline or title is very important.
Create three new headlines for the events that took place in this article. Remember, what you write and how you write it will set the pace for the whole text, so make sure it matches.
Read out your headlines to a partner and discuss what the article will be about based on the headline you created. Discuss the tone and mood you set in just your few, short words. Does it do the article justice? Will it capture the audience's attention the way you hoped? Would you want to read more?
Consider how a headline or title is similar to using short, sharp sentences throughout your text. They can be just as important as complex ones. Go through the last text you wrote and highlight any short, sharp sentences that capture the audience.