The Sydney Opera House turned 45 on Saturday, but to the 8.2 million people who visit each year, it looks as good as new.
Keeping this UNESCO World Heritage Listed site* perfect takes a team of workers, lots of time and millions of dollars.
There is a long list of tasks. Every day six people check more than 5000 seats by hand.
Painters painstakingly* touch up scratches and chips on the native timber wood of the ceilings, seating and wall panelling of the Jørn Utzon-designed structure.
Up on the sails, a team of six "facade* engineers" and abseilers inspect the exterior to spot any glazing* issues like water penetration*, sealant* failure or any cracks and chips.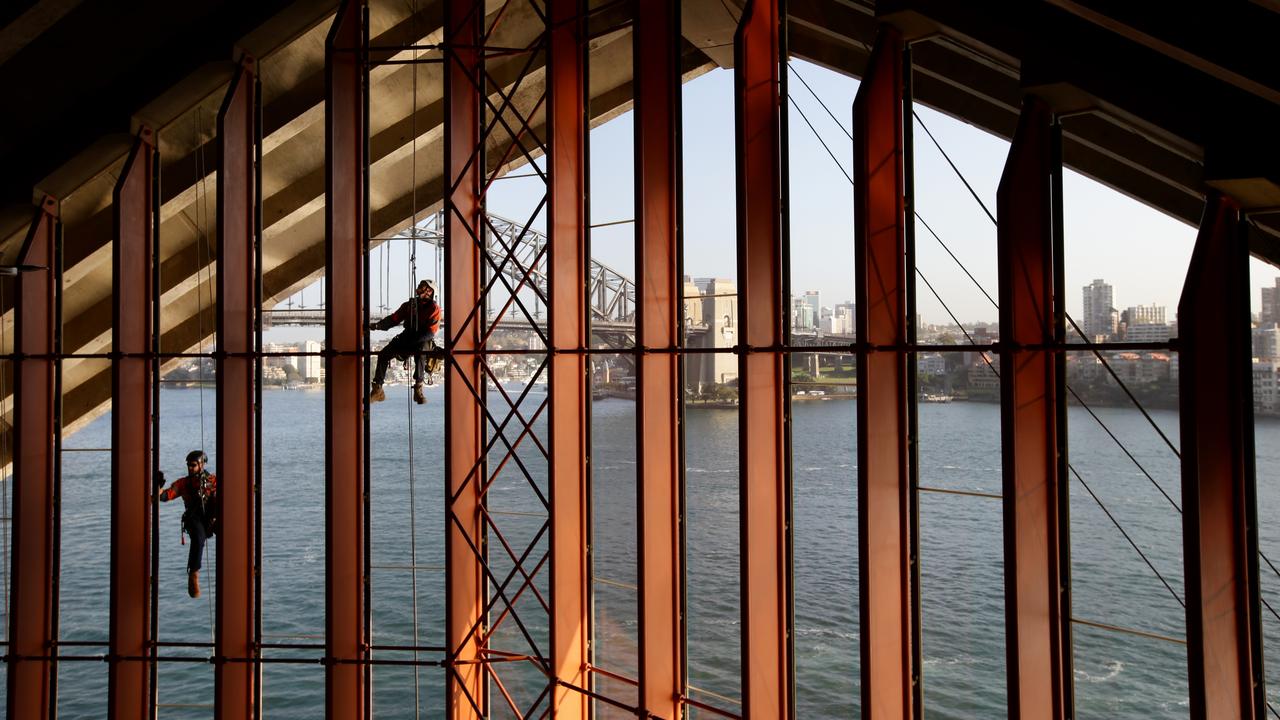 There are 1.5 million tiles, which a team of six abseilers* must "tap test" every five years. They tap each tile in a process that takes a total of six weeks to complete.
They're trained to listen out for drumminess — or a hollow sound when they tap on the tiles.
In last year's inspection only 12 of the 1.5 million tiles had to be reattached.
The Jørn Utzon-designed multi-purpose entertainment building opened its doors on October 20, 1973.
"This is one of the busiest centres in the world … the amount of people coming through is phenomenal*," head of building operations Dean Jakubowski said.
The Opera House is also going through a NSW government-funded 10-year, $202 million renewal program upgrading the Concert Hall, entries and foyers, with another $26 million improving acoustics* in the Joan Sutherland Theatre.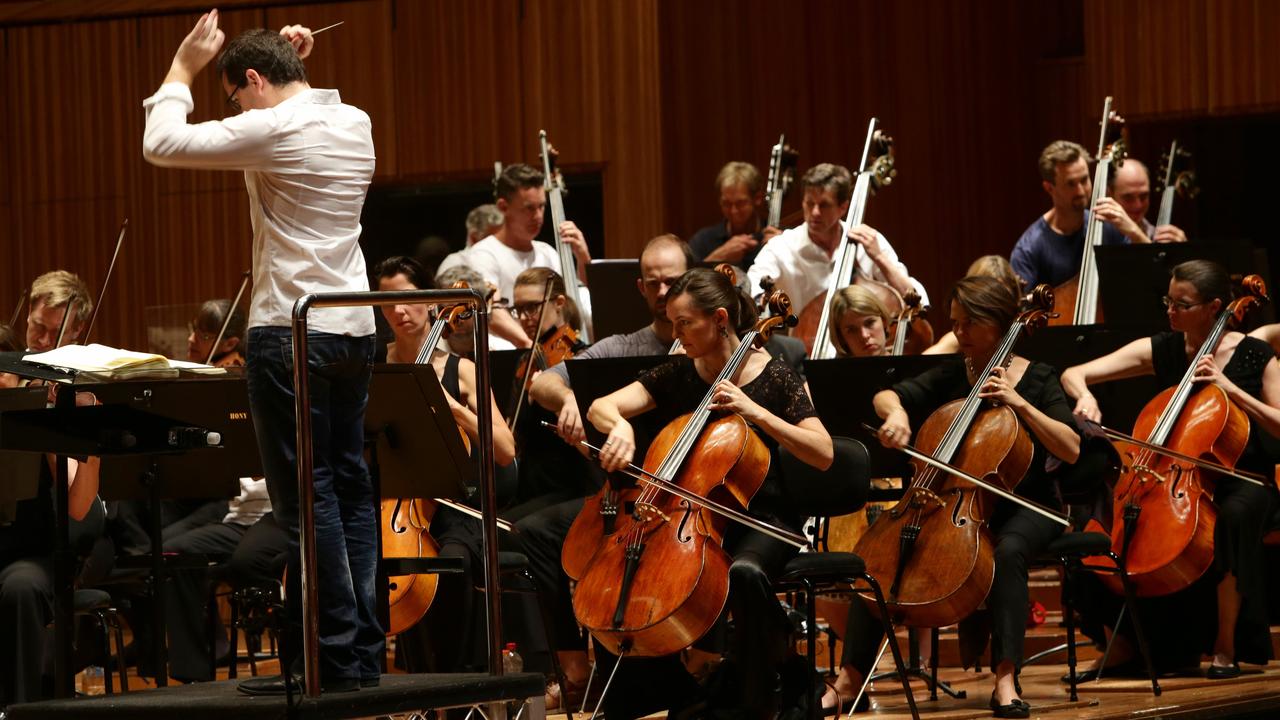 "The approach we are taking is to change as much as necessary, but as little as possible,"
Mr Jakubowski said.
MORE TO KNOW
Danish architect Jørn Utzon won an international competition to design the building in 1957.
There were 233 entries from around the world.
Mr Utzon's competition entry was just simple diagrams of the main shapes of the building and the judges put it into the reject pile.
Famous Finnish-American architect and designer Eero Saarinen was one of the judges. He arrived in Australia to start judging a few days late and pulled Mr Utzon's design out of the "reject" pile. He re-drew it with more detail to convince everyone that it was the best.
There was a tram depot on the site. This was demolished and building began in 1959.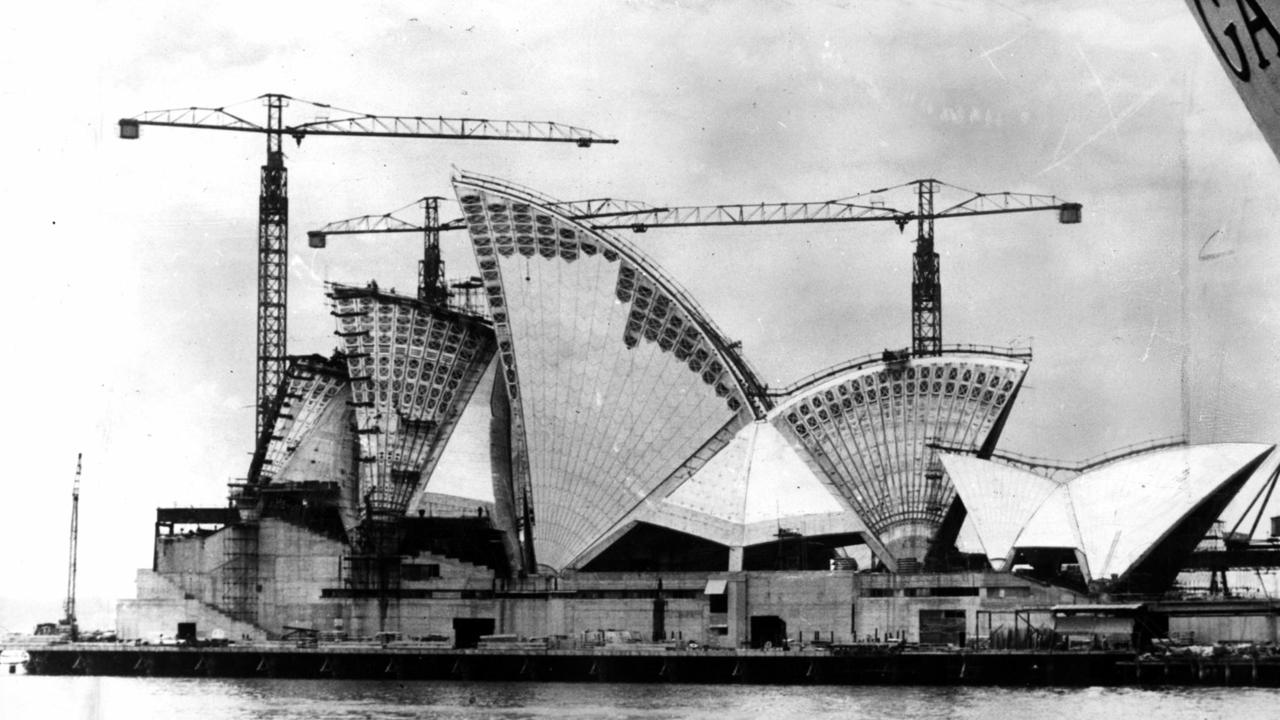 It was a difficult building and it took longer and more money to build than was planned for and many changes were made along the way. Mr Utzon left the project in 1966, was not invited to the 1973 opening and his name was not mentioned.
He came back to the project in 1999 to redesign some parts of the building and advise on renovations. A room was renamed in 2004 "The Utzon Room" in his honour.
In 2003 Mr Utzon was awarded the international award for architecture, called the Pritzker Prize, for the Sydney Opera House.
He died in 2008.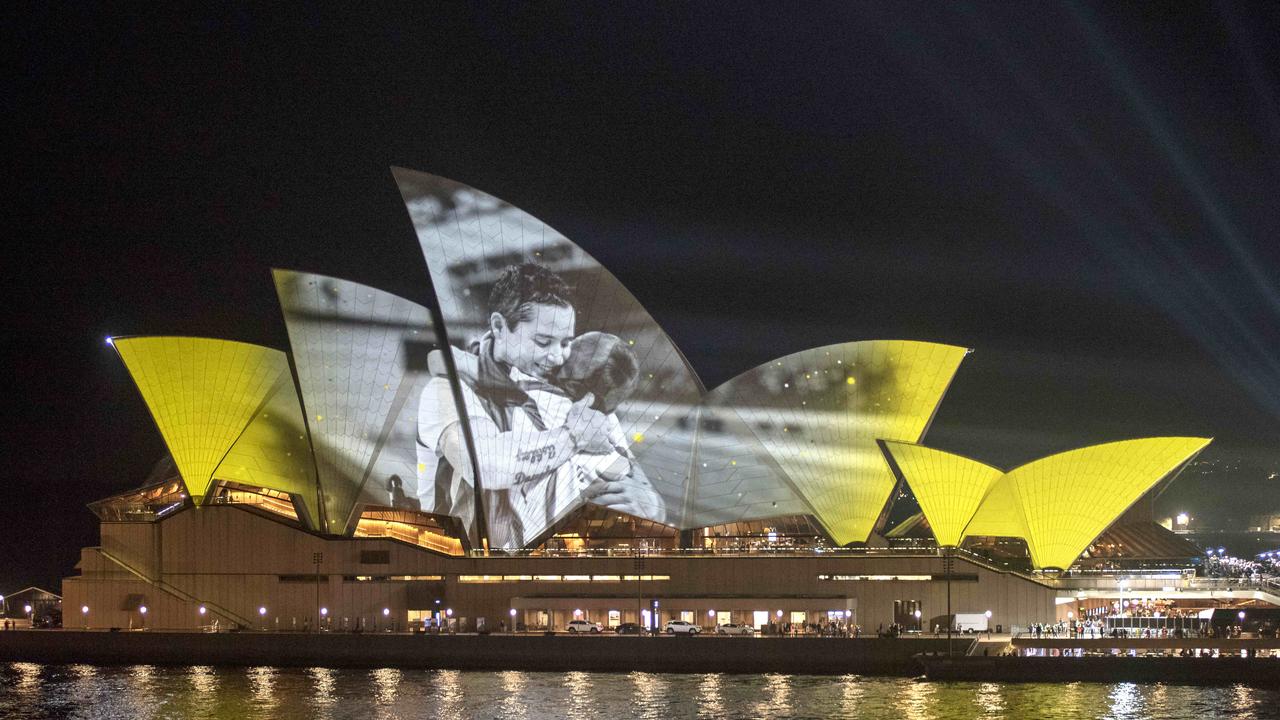 EXTRA READING
Opera House turns green for St Patrick's Day

300-year-old violin is worth millions
$1.7 million Banksy painting self-destructs at auction
GLOSSARY
UNESCO World Heritage Listed site: place of world importance that we should look after
painstakingly: slowly and with great care
facade: front or side that everyone sees; face
glazing: glass
water penetration: water getting through
sealant: something that seals, such as glue
abseilers: climbers who move around up high hanging from ropes
phenomenal: amazing, incredible
acoustics: how sound moves around in the building
LISTEN TO THIS STORY
QUICK QUIZ
How many people visit each year?
How many seats are there?
Who designed the building?
When was it designed and when did it open?
Did Mr Utzon ever visit the Sydney Opera House after it was finished?
CLASSROOM ACTIVITIES
1. Grand Designs
Imagine there is a new museum and art gallery opening for kids in each capital city of Australia. They are asking children to design the outside of the building.
Come up with a design for this new building, sketch it, and write a short paragraph explaining your design features and how it relates to the proposed use of the building and its location.
Display these around the classroom.
2. Extension
What other famous buildings do you know of? Work with a partner and create a list of as many architecturally renowned buildings that you know of from anywhere in the world. Compare your list with other pairs.
Time: Allow 30 minutes
Curriculum links: Design & Technologies, Visual Arts, English, Critical & Creative Thinking
VCOP ACTIVITY
After reading the article, with a partner, highlight as many connectives as you can find in pink. Discuss if these are being used as conjunctions, or to join ideas and create flow.
HAVE YOUR SAY: Do you like the look of the Sydney Opera House? Why or why not? Have you been there? Use full sentences. No one-word answers.