The world's longest dragon has landed in Australia after flying from Hong Kong.
Dai Gum Loong — which means Big Golden Dragon — is 125m long and has 7000 scales.
This young dragon is taking over from old Sun Loong, a 100m-long dragon that has been working since 1970 but which is almost ready to retire.
The record-breaking Dai Gum Loong landed in an aeroplane at Bendigo Airport last week.
Dai Gum Loong will be the star of the annual Bendigo Easter Festival in central Victoria.
In Chinese culture, dragons represent* power, dignity*, strength and wisdom*. They have been brought to life by dancers for special celebrations for more than 1000 years.
In Bendigo this year, for the first time, both men and women will carry the dragons in the Easter parade, breaking with a centuries-old Chinese tradition of only men being allowed to do this important job.
Bendigo has had its own dragon since 1892 when a dragon called Loong arrived. Sun Loong took over from Loong in 1970.
Dai Gum Loong was made by Master Hui, one of Hong Kong's youngest dragon makers.
Making dragons is an ancient art form.
Every part of Dai Gum Loong was handmade using bamboo, silk and other natural materials and decorated with painting, sewing and weaving.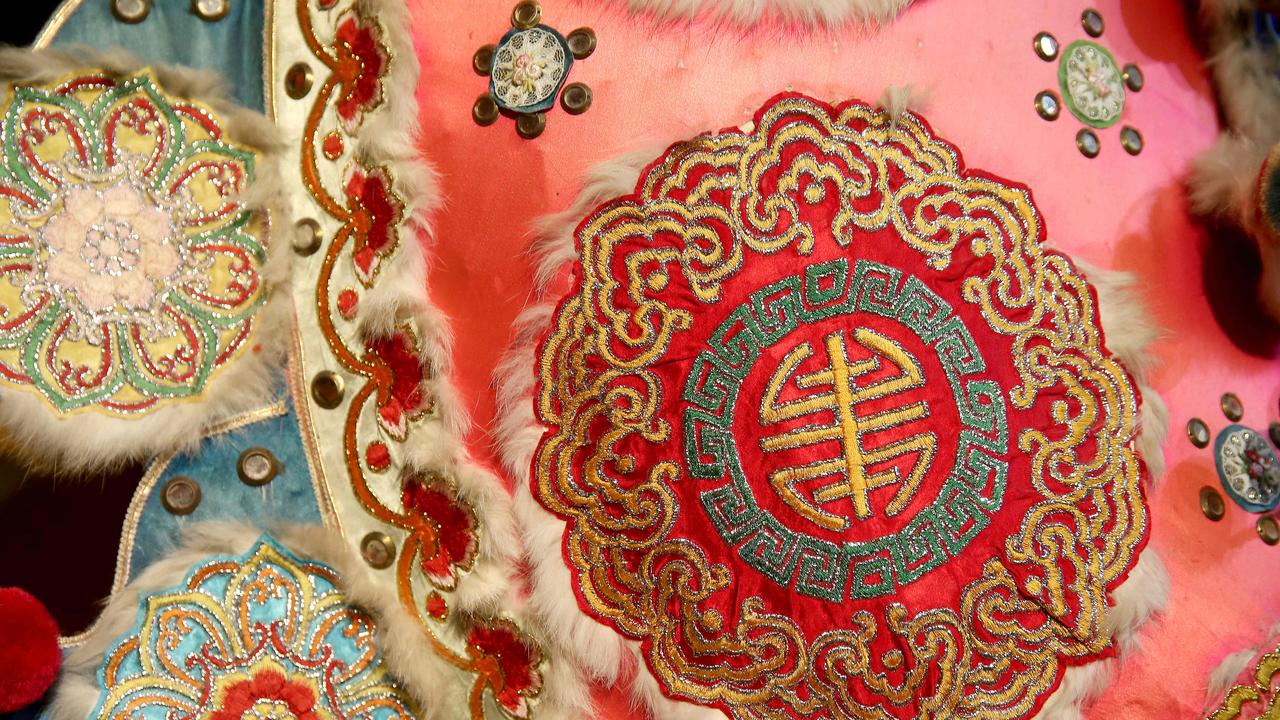 Bendigo has a rich Chinese heritage*. Tens of thousands of Chinese people came to Victoria soon after the Victorian Gold Rush began in 1851 to work as miners and businesspeople. Bendigo was one of the major towns of the Gold Rush.
Despite laws that discriminated* against Chinese immigrants* and poor treatment from many non-Chinese people, Chinese culture became an important part of Bendigo.
The Bendigo Easter Festival began in 1869 and the Chinese community has been a central part of this festival since 1871. The city's dragons have been the stars of the festival parade since Loong's first appearance in 1892.
After this year's parade, 49-year-old Sun Loong will retire to the Golden Dragon Museum of Chinese culture and history in Bendigo.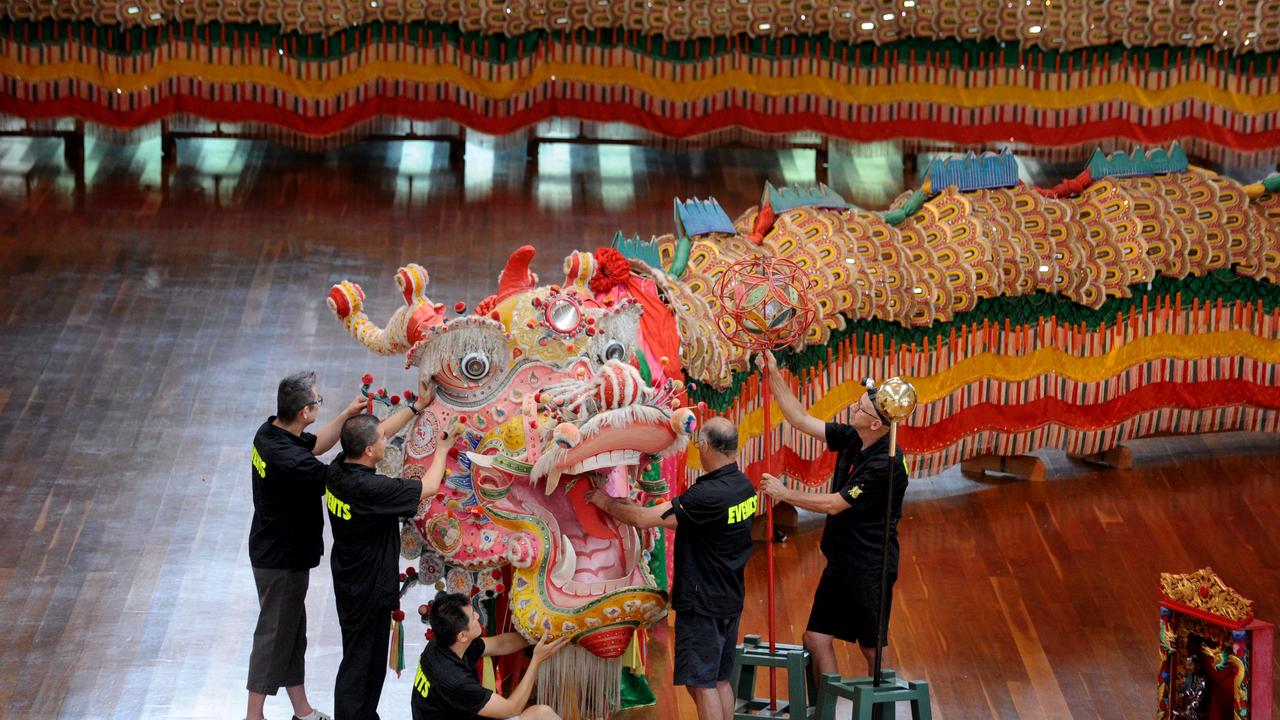 Victoria's Premier Daniel Andrews had a sneak peek of Dai Gum Loong at Bendigo Airport last week. Premier Andrews travelled to Hong Kong in May last year to visit Master Hui's workshop, where Dai Gum Loong was made.
The new dragon cost $750,000. This money came from the federal* and Victorian governments, the City of Bendigo and many local people, businesses and community groups.
VIDEO: This is the Queensland city of Cairns' new dragon doing a Chinese New Year dance in February this year
BENDIGO'S FIRST DRAGON
Loong is the oldest imperial dragon in the world.
This 60-metre dragon arrived in Bendigo and took part in the Easter parade in 1892.
Loong was also part of the parade in Melbourne to celebrate Federation in 1901.
It has five claws, which means royalty and makes it the most important dragon of all.
Like younger Sun Loong and brand new Dai Gum Loong, Loong is made from silk, bamboo and papier mache*.
It took 46 men to carry Loong's legs and another six to carry its head.
Loong appeared as part of the centenary* of Federation parade in Melbourne in 2001 and is cared for in the Bendigo Golden Dragon Museum.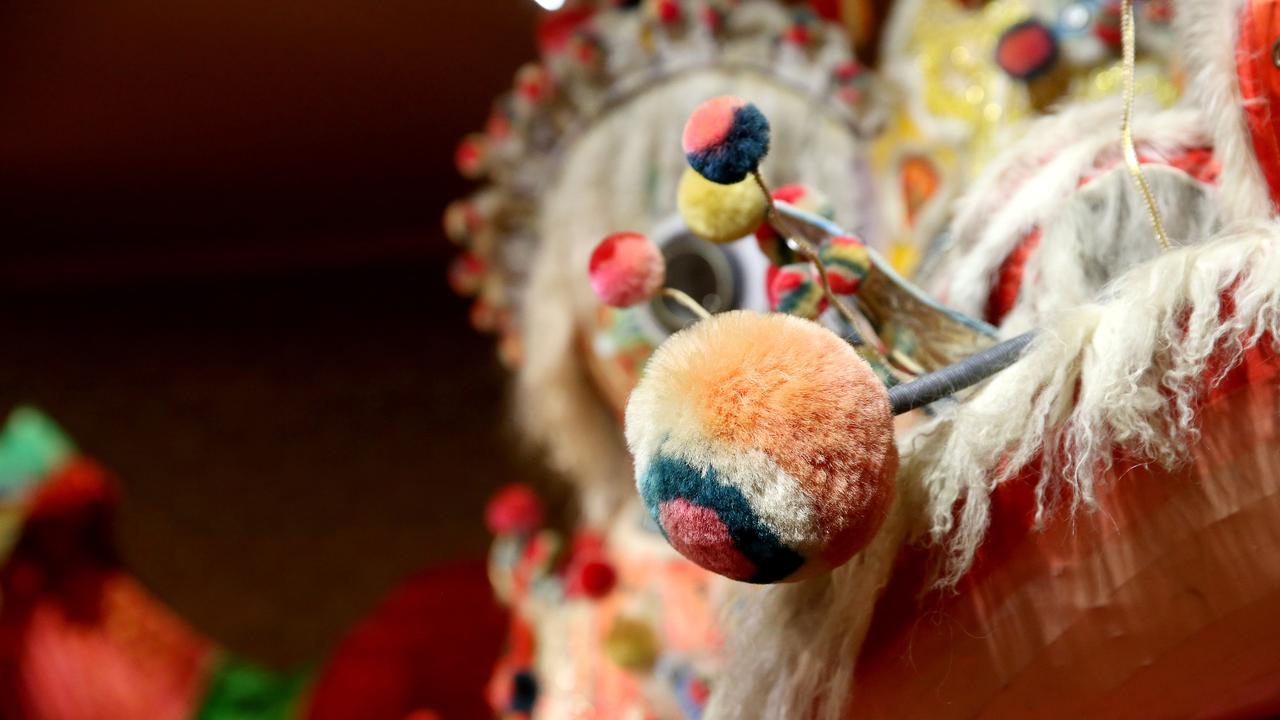 GLOSSARY
represent: means that thing
dignity: a sense of pride in yourself; respect
wisdom: being wise
heritage: background, as in where you have come from and the traditions and values of that time or place or group of people
discriminated: made an unfair judgment about a group of people
immigrants: people who come to live from somewhere else
federal: the whole country; national
papier mache: layers of paper and paste to make a hard shell or coating
centenary: 100-year anniversary
EXTRA READING
A big multicultural melting pot
Rough journey to the goldfields
Celebrating the Chinese New Year
Potion to live forever found in Chinese tomb
QUICK QUIZ
Who made Dai Gum Loong?
When did Loong first appear in an Easter parade?
How much did the newest dragon cost?
What does five claws mean on a dragon?
Where is Loong living in retirement?
LISTEN TO THIS STORY
CLASSROOM ACTIVITIES
1. Dragon Art
Create your own papier mache dragon. This might need to be a project worked on over the term or when you get some class time. Once you create your dragon, you can then paint and decorate it to represent what Chinese culture believes dragons to represent — power, dignity, strength and wisdom. You should also give your dragon a suitable name.
Materials required:
Newspaper
Paste
Masking tape
Paint
Time: allow 120 — 180 minutes to complete this activity
Curriculum Links: Visual Arts, Design and Technologies
2. Extension
Why do you believe it is important that both men and women carry the new dragon in Bendigo's Easter parade? Do you think people will still view it as authentic when it is breaking the century old tradition of only men carrying the dragon?
Time: allow 15 minutes to complete this activity
Curriculum Links: English, Critical and Creative Thinking, Ethical capabilities
VCOP ACTIVITY
After reading the article, with a partner, highlight all the openers you can find in blue. Discuss if they are powerful and varied openers or not. Why do you think the journalist has used a mix of simple and power openers? Would you change any, and why?
HAVE YOUR SAY: Have you ever seen a Chinese dragon? Would you like to be one of the dancers in the parade?
No one-word answers. Use full sentences to explain your thinking. No comments will be shown until approved by editors.