A Paris museum is remaking a wax figure of Dwayne 'The Rock' Johnson to correct his skin colour
A Paris museum is making a major change to a wax figure of Dwayne 'The Rock' Johnson after the Hollywood actor poked fun at his likeness and it went viral for all the wrong reasons
An employee adjusts the skin tone on the wax figure of Dwayne 'The Rock' Johnson, after the actor complained about its pale skin tone, at the Grevin museum in Paris. Picture: AFP
A French museum is updating its wax figure of Dwayne 'The Rock' Johnson after the Hollywood actor asked for his skin tone to be corrected.
The Grevin Museum in Paris, which draws nearly 800,000 visitors a year and is the French equivalent* of famous London waxwork tourist spot Madame Tussauds, unveiled its model of the former wrestler-turned-actor on social media last week but was quickly met with criticism after fans commented on its fair* appearance.
The original Dwayne Johnson wax figure. Picture: Getty Images
Johnson — whose late father, the wrestler Rocky Johnson, was of Black Nova Scotian descent* and his mother, Ata Maivia, is Samoan — said he "belly laughed" when he saw the likeness. He took to Instagram to joke about the lightness of the skin.
"For the record, I'm going to have my team reach out to our friends at Grevin Museum, in Paris, France, so we can work at 'updating' my wax figure here with some important details and improvements — starting with my skin colour," wrote Johnson, best known for movies including Black Adam and Jungle Cruise.
"And next time I'm in Paris, I'll stop in and have a drink with myself."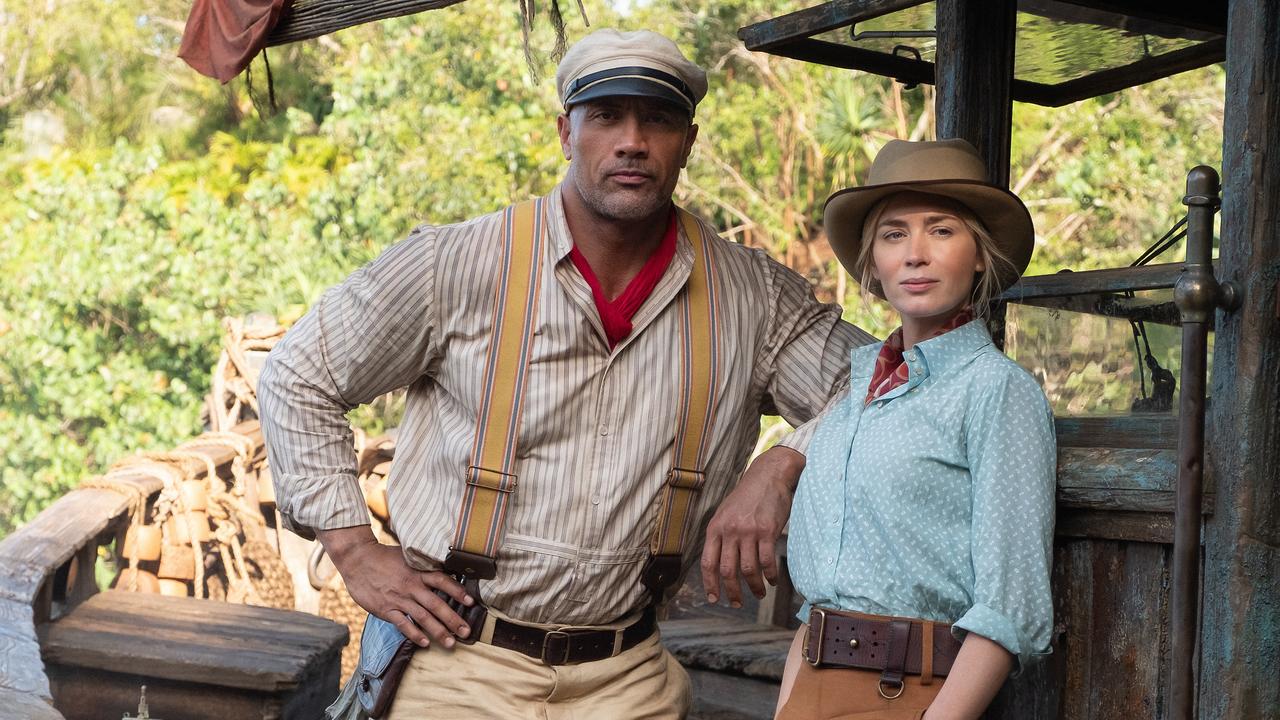 Dwayne Johnson as Frank and Emily Blunt as Lily in a scene from the movie Jungle Cruise. Picture: Disney
Some fans claimed The Rock was being "whitewashed*" while US comedian James Andre Jefferson Jr released an online video mocking the statue.
"It looks like 'The Rock' ain't never seen the sun a day in his life … It looks like 'The Rock' is part of the royal family," he said.
The museum immediately removed the wax model from public display and began making changes.
The wax figure of The Rock in the museum workshop. Picture: AFP
Museum director Yves Delhommeau said the wax figure was a work in progress.
"We removed the waxwork (from the show) on Monday evening. Our craftspeople worked on his complexion* through the night and day," he said.
Mr Delhommeau said the sculptors and artists relied on photos and videos to create a figure "as close to reality as possible".
"We worked for more than a year on the character of Dwayne Johnson, in particular to reproduce his very complicated tattoos," he said.
Dressed in a short-sleeved polo shirt and navy blue pants, the wax figure has fellow actors Leonardo DiCaprio, George Clooney and even Meryl Streep as neighbours in the museum.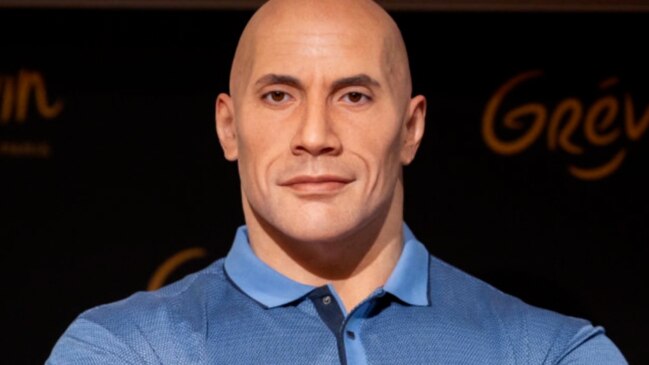 POLL
GLOSSARY
equivalent: equal to or similar to
fair: light coloured
descent: origin
whitewashed: to portray in a way that increases the prominence, relevance, or impact of white people
complexion: he natural colour, texture, and appearance of a person's skin, especially of the face
EXTRA READING
Statue honours nurse's brave war story
'The Rock' funnel-web spider stuns zoo
Tayla Harris 'The Kick' statue unveiled
QUICK QUIZ
1. Name the museum that created 'The Rock' wax figure and its location.
2. What reaction did Dwayne Johnson have when he first saw the wax figure?
3. Where are the origins of Johnson's parents?
4. What challenges did the museum face when creating the figure?
5. Which other actors are housed next to 'The Rock' in the museum?
LISTEN TO THIS STORY
CLASSROOM ACTIVITIES
1. Agree or Disagree?
'Getting angry doesn't solve a problem.' Does this story make you agree or disagree with this statement. Write down reasons for your answer.
Time: allow at least 15 minutes to complete this activity.
Curriculum Links: English, Personal and Social Capability.
2. Extension
Create a list of rules that places such as the Grevin Museum must follow when they are creating wax models of people, including diverse backgrounds and different body types. Next to each rule, write the reason why this rule is important.
Time: allow at least 20 minutes to complete this activity.
Curriculum Links: English, Personal and Social Capability.
VCOP ACTIVITY
1. BAB it!
Show you have read and understood the article by writing three sentences using the connectives "because'', "and", and "but" (BAB). Your sentences can share different facts or opinions, or the same ones but written about in different ways.