A 500-year-old painting by world-famous artist Leonardo da Vinci has sold for a record $592 million.
The painting went up for auction last week after Russian billionaire Dmitry Rybolovlev decided to sell it.
The oil painting depicting Christ holding a crystal orb*, called Salvator Mundi which is Italian for "Saviour of the World", is one of fewer than 20 paintings by da Vinci known to exist, according to Christie's, the auction house conducting the sale.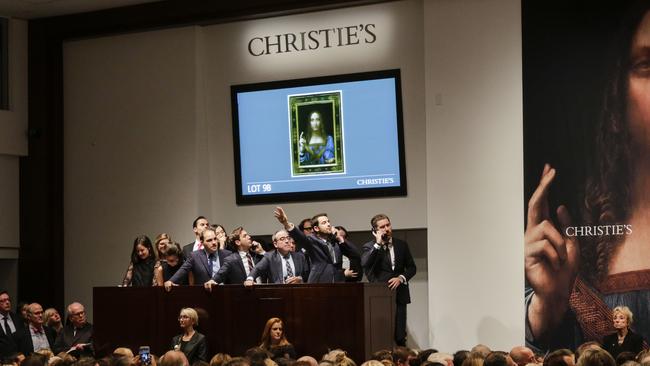 Leonardo da Vinci was an Italian Renaissance*, meaning he was good at many things. He is known as a scientist, mathematician, artist and inventor. He is sometimes credited with the inventions of tanks, helicopters and parachutes as well as many scientific discoveries.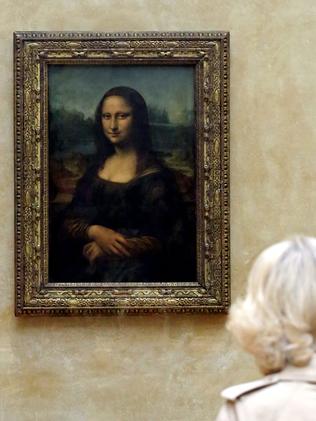 His most famous painting is the Mona Lisa. The eyes of the woman in his portrait appear to follow viewers around the room. It is said to be worth more than $800 million and is on display at The Louvre gallery in Paris, France.
The record-breaking Salvator Mundi was once labelled as "the biggest discovery of the 21st century".
In 1958, the painting was sold for $60 at an auction in London, however, its value has risen substantially over the years.
There were gasps from the audience during bidding at last week's auction as the price continued to rise past $500 million.
"I can hardly convey* how exciting it is for those of us directly involved in its sale," said Christie's specialist Alan Wintermute.
"The word masterpiece barely begins to convey the rarity*, importance and sublime* beauty of Leonardo's painting."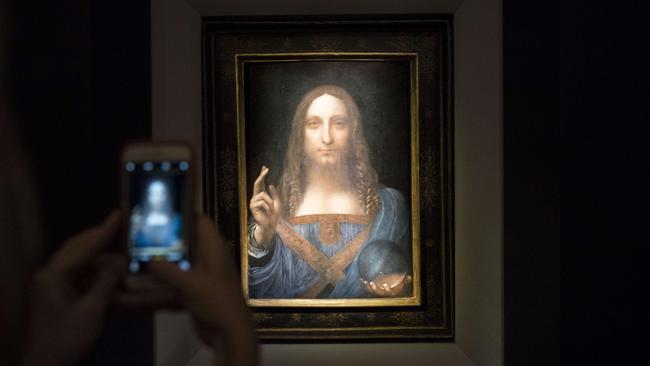 The 66cm painting dates from around 1500 and shows Christ dressed in Renaissance-style robes, his right hand raised in blessing as his left hand holds a crystal sphere.
The painting was owned by King Charles I of England in the mid-1600s and was auctioned by the son of the Duke of Buckingham in 1763.
It then disappeared from view until 1900, when it resurfaced and was acquired by a British collector. At the time, it was thought to be a work of a student or follower of da Vinci, rather than by the master himself.
The painting was sold again in 1958 and then acquired in 2005, badly damaged and partly painted-over, by art dealers who paid less than $10,000.
The art dealers restored the painting extensively and documented its authenticity* as a work by da Vinci.
The auction house says a majority of experts believe it is a da Vinci work, while others have said it was so extensively restored that it is now probably more like a copy than an original.
GLOSSARY
orb: sphere
Renaissance: period of revival of European art and literature
convey: show
rarity: not common
sublime: amazing
authenticity: how real something is
LISTEN TO TODAY'S STORY
CLASSROOM ACTIVITIES
1. The story of Salvator Mundi
Use the following sentence starters in order to write a brief history of the Salvator Mundi:
First …
Then …
After that …
Now …

Extension:
Write a paragraph expressing your own thoughts and feelings about da Vinci's Salvator Mundi.
Time: allow 20 minutes to complete this activity
Curriculum links: English, Visual Arts, History
2. da Vinci
Research Leonardo da Vinci and write down the most interesting fact you can find about his work in each of the following fields:
Art
Science
Inventing
Mathematics

Extension
Create an artwork inspired by da Vinci's Salvator Mundi.
Time: allow 30 minutes to complete this activity
Curriculum links: English, Visual Arts, Science, Mathematics
VCOP ACTIVITY
Debating da Vinci
"Leonardo da Vinci's art is the best ever!"
Work in group or pairs to debate this statement.
Roll a dice. If you roll an even number, you are in the FOR team. If you roll an odd number, you are in the AGAINST team.
Come up with points for your side of the debate.
Conduct the debate.
Tip: You might need to do some more research online to find out more information about da Vinci.
Time: allow 15 minutes to complete this activity
Curriculum links: English, Big Write, VCOP
EXTRA RESOURCES
RARE EARLY AUSTRALIA MAP FOUND IN ATTIC
SANDCASTLE BREAKS WORLD RECORD
IN A SENTENCE, SHARE YOUR THOUGHTS ON TODAY'S STORY
Kids News loves reading your best grammar, vocabulary and spelling.
We publish the best comments.