Angel sharks, one of the world's "rarest" sharks, have been discovered by fishermen off the coast of Wales — a promising sign of life for the critically* endangered* animal.
The flat-bodied sharks, which typically swim along the ocean floor, were most recently spotted in Cardigan Bay off the Welsh coast, in the Bristol Channel (between England and Wales) and near Holyhead, north Wales.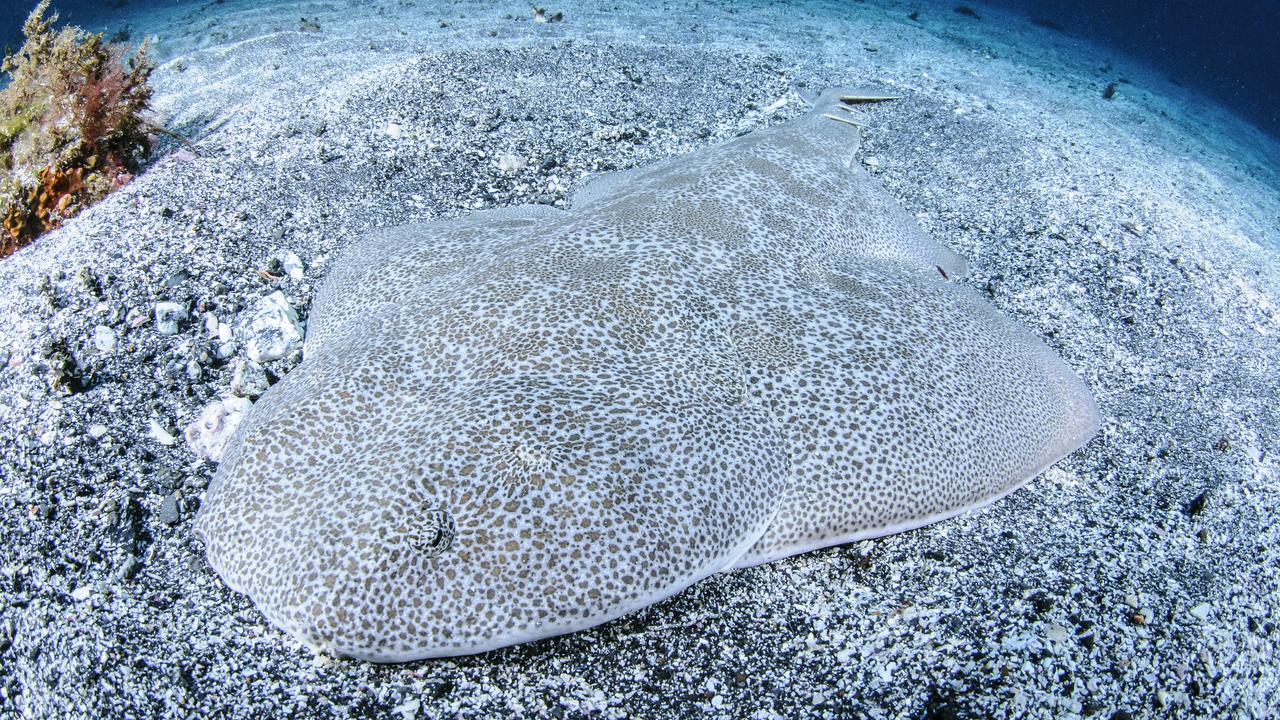 With the population of the angel shark continuing to decline* quickly, researchers decided to investigate the fishermen's sighting.
The Zoological Society of London (ZSL) and Natural Resources Wales launched the Angel Shark Project: Wales last year in an attempt to raise awareness around the species' dwindling* numbers.
The project encouraged people to make contact with any reported sightings of the elusive* sea creature.
Last week, the group asked residents to share photos and memories of the endangered species during its first roadshow.
"Angel sharks are important to the marine environment as they are a top predator* and are listed as the fifth most evolutionarily* distinct* and globally endangered shark in the world," the ZSL explained on its website.
VIDEO: Check out these interesting facts about different types of sharks
It also noted that the Welsh coast may be an important home for the species.
Angel sharks used to be fairly common across the Atlantic and Mediterranean seas, but a disrupted habitat*, pollution and overfishing have helped cause their lower numbers.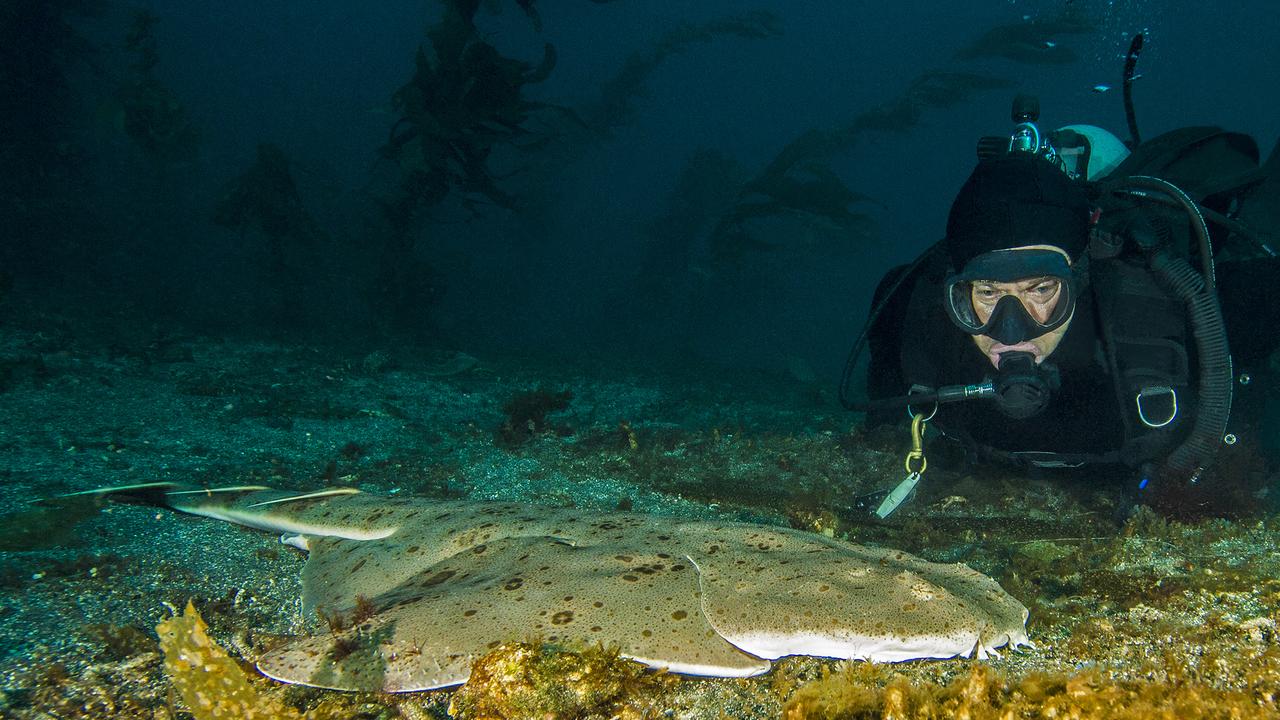 Scientists hope the recent sightings will help provide clues around the angel shark's behaviour and preferred habitat and help save the mysterious sharks from extinction*.
"If we lose the angel shark, we lose a really important lineage of evolutionary history that we can't get from any other shark species," marine biologist Joanna Barker told BBC News.
To further study the rare sharks, Ms Barker said researchers will take swabs of the shark's skin during dives which are scheduled for later this year.
FACTS ABOUT ANGEL SHARKS
Known for their flattened heads and bodies.
Their winglike pectoral* and pelvic* fins make them resemble rays
The tail has three fins.
The upper surface of the head features the eyes, behind each of which is a spiracle, which is an unusual type of respiratory device that delivers oxygen straight to the brain.
In the ocean, angel sharks can live between 25 and 35 years.
Grows up to 2.5 metres in length.
Found in tropical and warm waters of the continental shelf worldwide.
Carnivores that eat fish, molluscs, squid, and various crustaceans.
There are 23 species of angel sharks
This article originally appeared on Fox News and was reproduced with permission
GLOSSARY
critically: extremely
endangered: in danger of dying out
decline: shrink
dwindling: shrinking
elusive: hard to find
predator: animal that naturally preys on others
evolutionarily: in a way that relates to evolution
distinct: unmistakeable
habitat: natural home of an animal, plant, or organism
extinction: dying out
pectoral: relating to the chest area
pelvic: relating to the pelvis area
EXTRA READING
Divers are wild about protecting sharks
Prehistoric mega-shark teeth found at beach

QUICK QUIZ
Which Channel was the angel shark spotted in?
What is the ZSL?
What three things are endangering angel sharks?
Who is Joanna Barker?
How long can angel sharks live?
LISTEN TO THIS STORY
CLASSROOM ACTIVITIES
1. Angel Shark Threats
List the three main factors that have caused the Angel shark numbers to decline and explain each one in more detail using some examples.
Why is it so important to ensure this species of shark survives?
Time: allow 15 minutes to complete this activity
Curriculum Links: English, Science
2. Extension
Complete a 'Save our Species' information sheet to publicise the fate of the Angel shark if it isn't saved from extinction. Include as many facts as you can find from the article and make it visually outstanding so it grabs people's attention.
You may like to include some things people can do to help the Angel shark species.
Time: allow 30 minutes to complete this activity
Curriculum Links: English, Science
VCOP ACTIVITY
The glossary of terms helps you to understand and learn the ambitious vocabulary being used in the article. Can you use the words outlined in the glossary to create new sentences? Challenge yourself to include other VCOP (vocabulary, connectives, openers and punctuation) elements in your sentence/s. Have another look through the article, can you find any other Wow Words not outlined in the glossary?
HAVE YOUR SAY: Do you like sharks and what do you think of the angel shark?
No one-word answers. Use full sentences to explain your thinking.