What a wonderful world we live in, as these wildlife images prove.
There's the cheeky Arctic fox slinking* through the stark, white landscape after stealing an egg from a snow goose nest.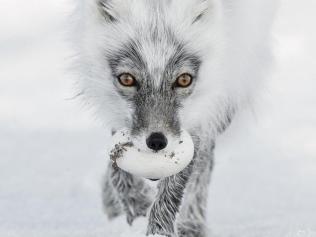 A seahorse clutches* a discarded ear bud in a reef near Indonesia.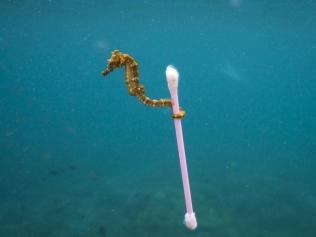 And in an Antarctic spring, a mother seal teaches her pup to swim in the icy waters.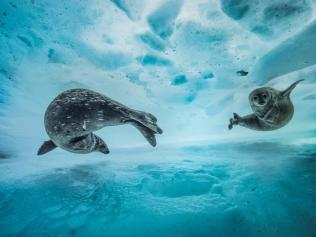 Those are just some of the finalists in the 2017 Wildlife Photographer of the Year competition, unveiled* in the United Kingdom this week.
Now in its 53rd year, the annual competition represents the pinnacle* of wild animal photography and in 2017 it received more than 50,000 entries from snappers in 92 countries.
The competition is judged by a team of experts from around the world and images are chosen for their technical skill, creativity and originality.
Winners will be announced next month at the Natural History Museum in London, before the pictures travel the world on a global tour.
Entries for the next competition open at the end of October. Both professionals and amateurs* can enter.
SOME OTHER FINALISTS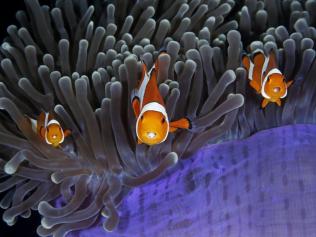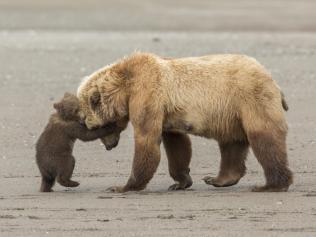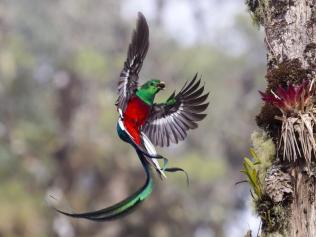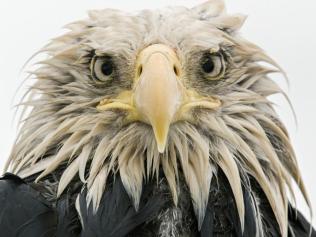 GLOSSARY
slinking: walking sneakily
clutches: tightly holds
unveiled: revealed
pinnacle: top
amateurs: people who do it as a hobby, not a job
LISTEN TO TODAY'S STORY

CLASSROOM ACTIVITIES
1. Read to remember
Read or listen to the article and read the captions in the picture gallery and then remove the text so you can no longer read or see it.
Write down as many of the dates, facts and figures as you can and then check to see what you got right.
Extension
Write down any interesting or important facts and figures you missed or got wrong.
Time: allow 15 minutes to complete this activity.
Curriculum links: English, History

2. Harness a headline
Cover over the headline of the article and then write your own catchy headline after reading or listening to the article.
You could use alliteration, rhyme or any other literary tools to make it catchy and engaging.
Extension
Now look at the original headline and analyse it by answering the following questions.
What is the headline referring to?
What language features does it use?
What do you think the article is about?
Did it catch your attention?
Do you think it is a good headline?
Why/why not?
Time: allow 20 minutes to complete this activity
Curriculum links: English
EXTRA READING
HURRICANE IRMA CLEAN-UP BEGINS
TASMANIAN TIGER 'PROOF' ON FILM
HOW DID A GREAT WHITE END UP IN THE POOL?
IN A SENTENCE, SHARE YOUR THOUGHTS ON TODAY'S STORY
Kids News loves reading your best grammar, vocabulary and spelling. We publish the best comments.