As humans across the world have retreated into isolation in their homes because of the coronavirus* shutdown, wild animals have started wandering into our empty city streets.
Pumas, jaguars, deer and goats from Peru to Japan have come out in packs during the shutdown to enjoy the peace and quiet that has fallen over our normally bustling* cities and towns.
Goats have taken over the coastal town of Llandudno in northern Wales, eating hedges and peering into front yards.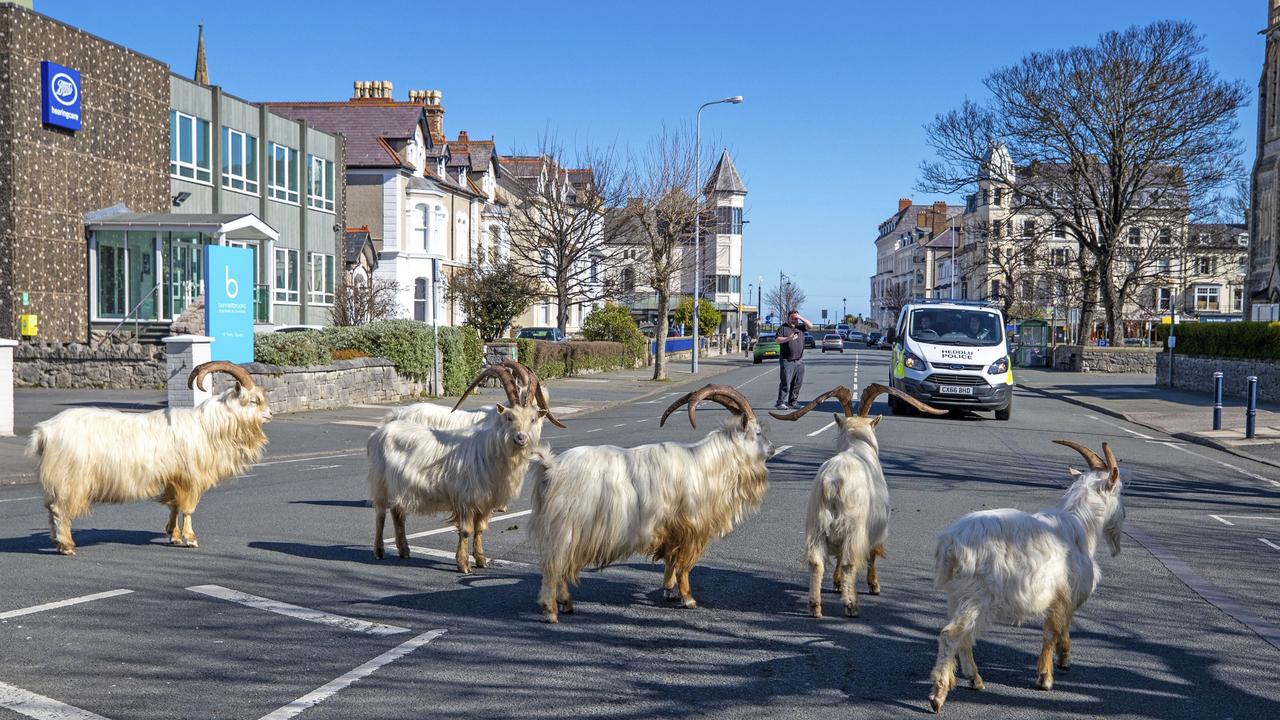 Andrew Stuart, who is living in a pub in the town, first shared footage of the goats on Twitter and called police to try and chase the goats away.
But the naughty goats didn't stay away for long.
"They run Llandudno now and we just have to accept that as fact," Mr Stuart said in one of his tweets.
Goats take over the Welsh town of Llandudno
He said the goats normally don't come this far into the centre of the town but have become more confident because of the lack of people.
"They're scared of me (a human) … They don't like people. They usually only come down from the Great Orme (a headland*) when it's windy, and only the backstreets at the top of Mostyn Street. Now lockdown means it's empty, they're going further than ever," Mr Stuart said.
Some other wild animal sightings include: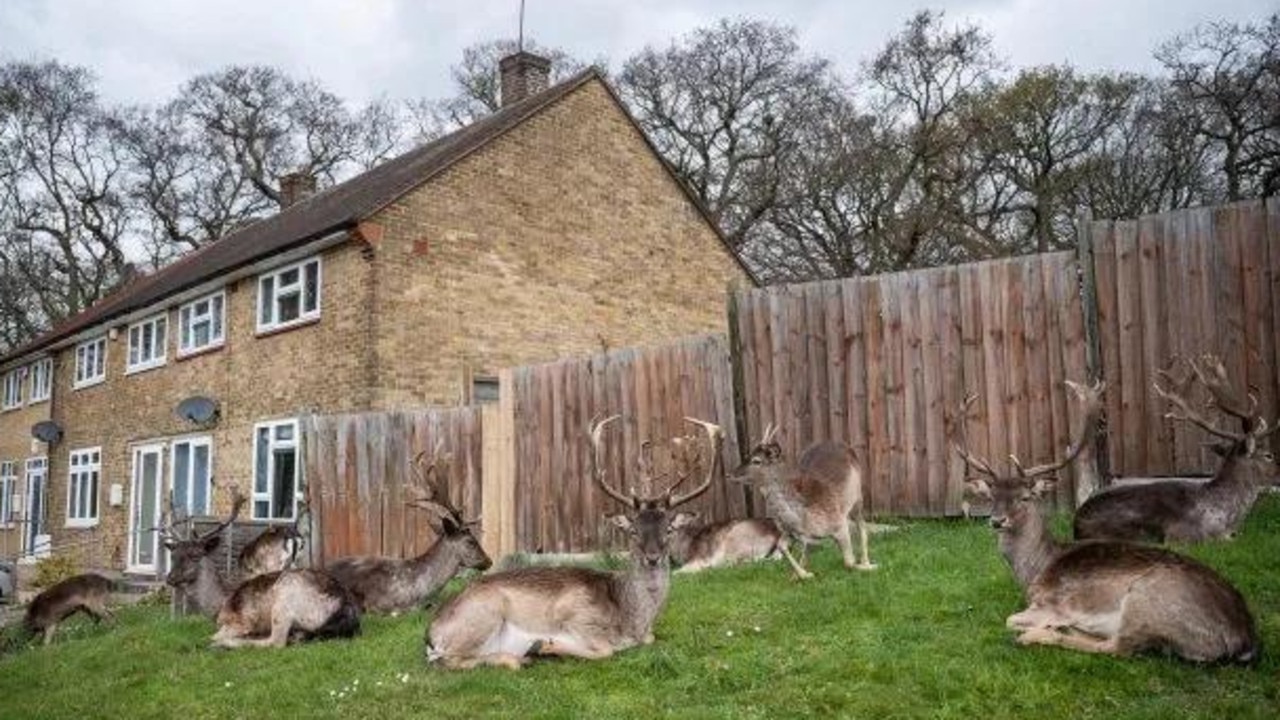 1. Deer
Residents on a housing estate in Harold Hill, Essex, in England woke last week to find a crowd of deer gathering on the lawns outside their houses.
The deer, believed to have come from nearby Dagnam Park, were lazing* on the grass.
Council street works inspector Dean Zetter, 50, said when he saw about 20 sitting on the grass, he thought to himself: "It was a beautiful start to the day."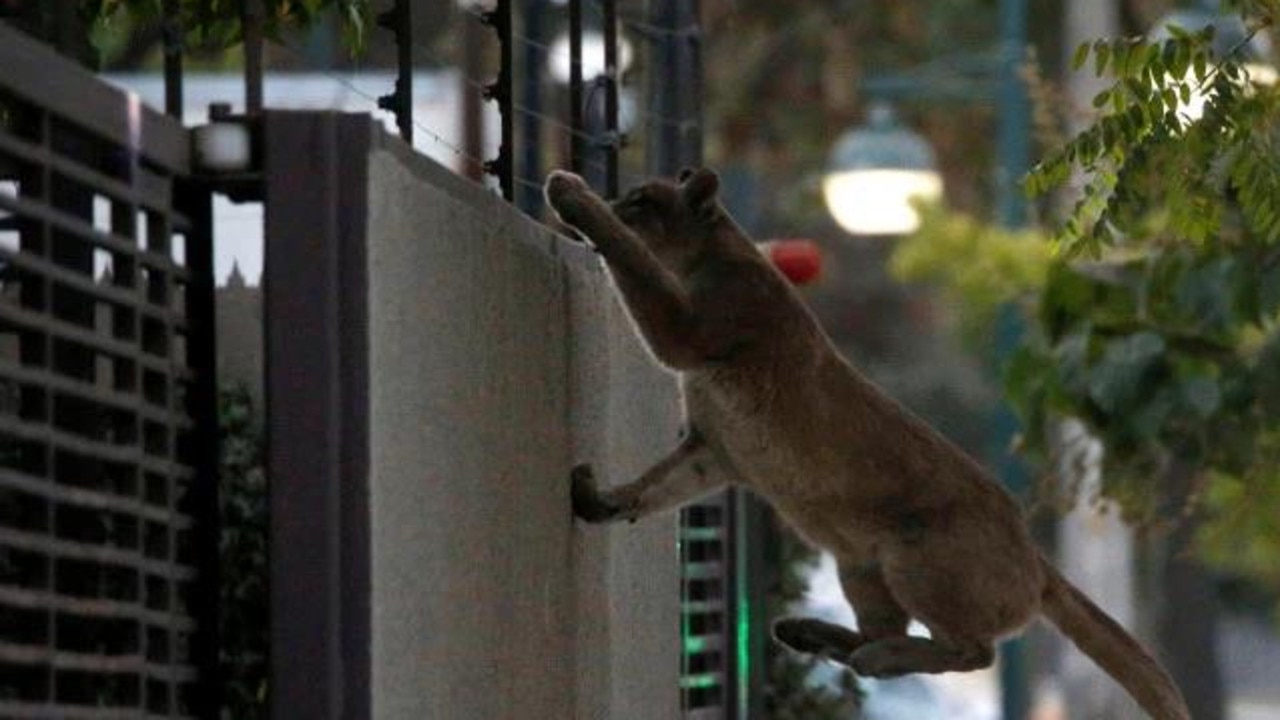 2. Puma
A wild puma was seen prowling* the city centre of Chile's capital city Santiago last week giving several residents a fright.
Santiago has set a night-time curfew on citizens, giving the predator* a chance to rule the roads in the evening. The puma was thought to be around a year old and weighed 35kg.
"This is the habitat* they once had and that we've taken away from them," said Marcelo Giagnoni, the director of the agricultural and livestock service that took part in an operation to capture the puma and take it to a local zoo.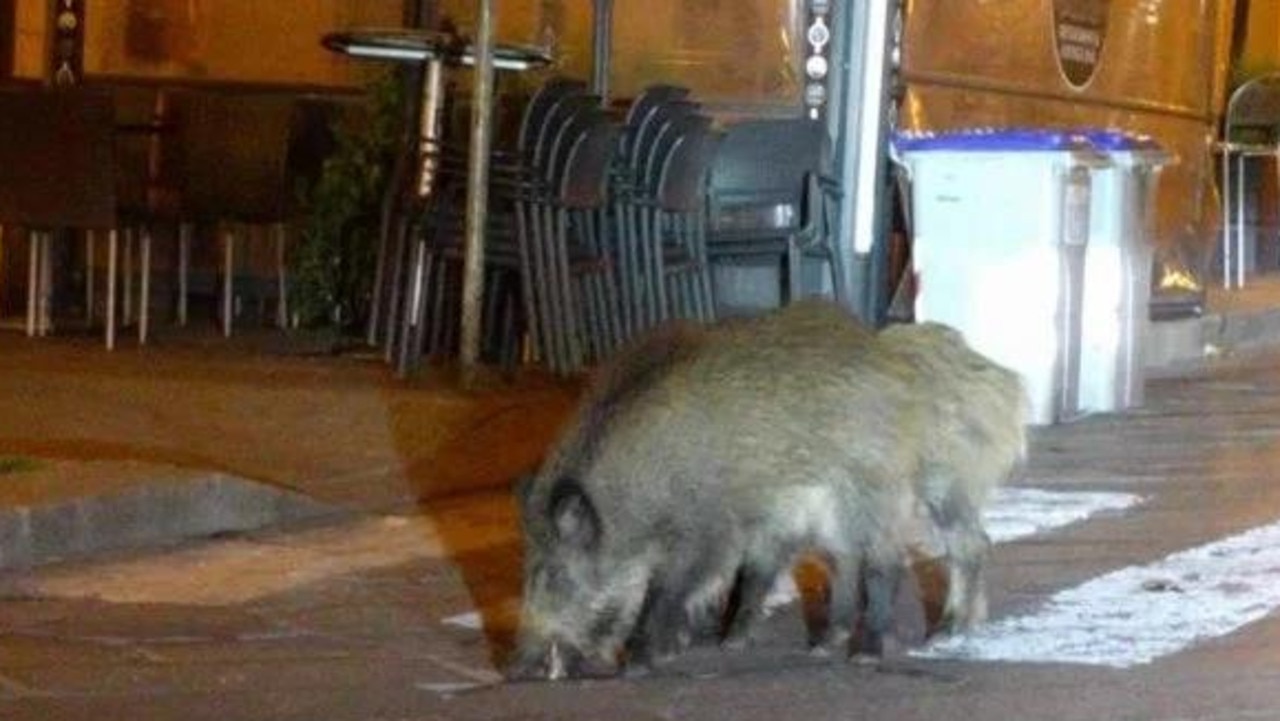 3. Wild boar
Hogs have been photographed searching for food in Europe including in Sassari, the second-largest city in Sardinia. They have also popped up on social media happily trotting along main roads in Barcelona, Spain and in Paris.
The boars are more typically found in forests outside European cities.
4. Coyote
Coyotes are sometimes spotted around San Francisco on the west coast of the United States, but reported sightings in the city centre have exploded since Americans went into isolation.
A security camera captured frightening footage of a coyote following a couple walking their dog at night. And other residents have been shocked to find packs of the canines* sleeping in broad daylight in usually busy suburbs.
5. Jaguar
The largest cat native to the Americas* is usually too frightened to enter the populated areas of Mexico's tourist hotspot Tulum, but not any more.
A jaguar was filmed on security cameras prowling around the quiet streets.
Sharing the footage of the jaguar on Twitter, Mariana Rios wrote in Spanish: "The animals begin to take what is theirs".

GLOSSARY
coronavirus: a virus that causes a variety of diseases in animals and humans
bustling: busy
headland: a narrow piece of land that projects from a coastline into the sea
lazing: resting
prowling: moving in search of prey
predator: an animal that naturally preys on others
habitat: the natural home of an animal, human or organism
canines: dogs
the Americas: all the continents of North and South America
EXTRA READING
'Spider-Man' identifies seven new peacock spiders
Why do grey seals clap like humans?
QUICK QUIZ
Why have so many wild animals come into cities?
What were the deer eating in Wales?
Where do the goats normally live?
Name two wild cats that were roaming?
What rule in Santiago is keeping the streets empty?
LISTEN TO THIS STORY


CLASSROOM ACTIVITIES
1. Write a Journal entry or conversation
Imagine you are one of the animals mentioned in the article. You have ventured further into 'human territory' than you have been before.
Why did you go there? What did it feel like? What did you see? What could you hear?
Use the details provided along with your prior knowledge and imagination to write either a conversation you have with your family members when you return to your normal habitat or a journal entry of your experiences that day.
Time: allow 20 minutes to complete this activity
Curriculum Links: English, Critical and Creative Thinking
2. Extension
Animals have been spotted out in the open in many places around the world. Use Google maps or an atlas to locate all the places mentioned in the article. On a blank map of the world, label these cities and note down the animal that was sighted and what it was seen doing.
If you have more time you could do some research on each animal and write a 'Fact File' about it, including:
animal name
usual habitat
food it eats
animal behaviour and
any other interesting facts
Time: allow 30 minutes to complete this activity
Curriculum Links: English, Humanities and Social Sciences – Geography, Science

VCOP ACTIVITY
Wondrous Wow Words
After reading the article, with a partner, highlight as many wow words or ambitious pieces of vocabulary that you can find in yellow. Discuss the meanings of these words and see if you can use them orally in another sentence.

HAVE YOUR SAY: What wild animal would you like to see wander past your house on your street?
No one-word answers. Use full sentences to explain your thinking. No comments will show until approved by editors.