The story of Knickers the giant Aussie steer, which stands more than 1.95m tall and weighs the same as a family hatchback car, has gone viral* around the world.
Knickers is a seven-year-old Holstein-Friesian and more than twice the size of the rest of his herd on a property in Myalup, Western Australia.
To put his size into perspective, Knickers is almost as tall as NBA superstar Michael Jordan.
The bovine* behemoth* stands head and shoulders above his mates and weighs in at an incredible 1.4 tonne.
Overnight, Knickers was the star of the internet around the world and featured on most of the major news sites across the US and the UK, with headlines such as "Holy Cow!", even though Knickers is not a cow (a female), but a steer, which is a non-breeding male.
Owner Geoff Pearson told news site Perth Now that Knickers' size means he is unlikely ever to be sent off to the butcher's as it wouldn't be practical for butchers to deal with him. If he was, butchers say the giant steer would produce more than 635kg of trimmed beef, and enough for 450 cuts of steak and 370kg of mince.
Holstein-Friesians are a dairy breed — specialising in producing milk for dairy products — and normally weigh about 680kg and stand about 1.2m tall. Even the breed's bulls only reach about 1.7m and weigh 998kg.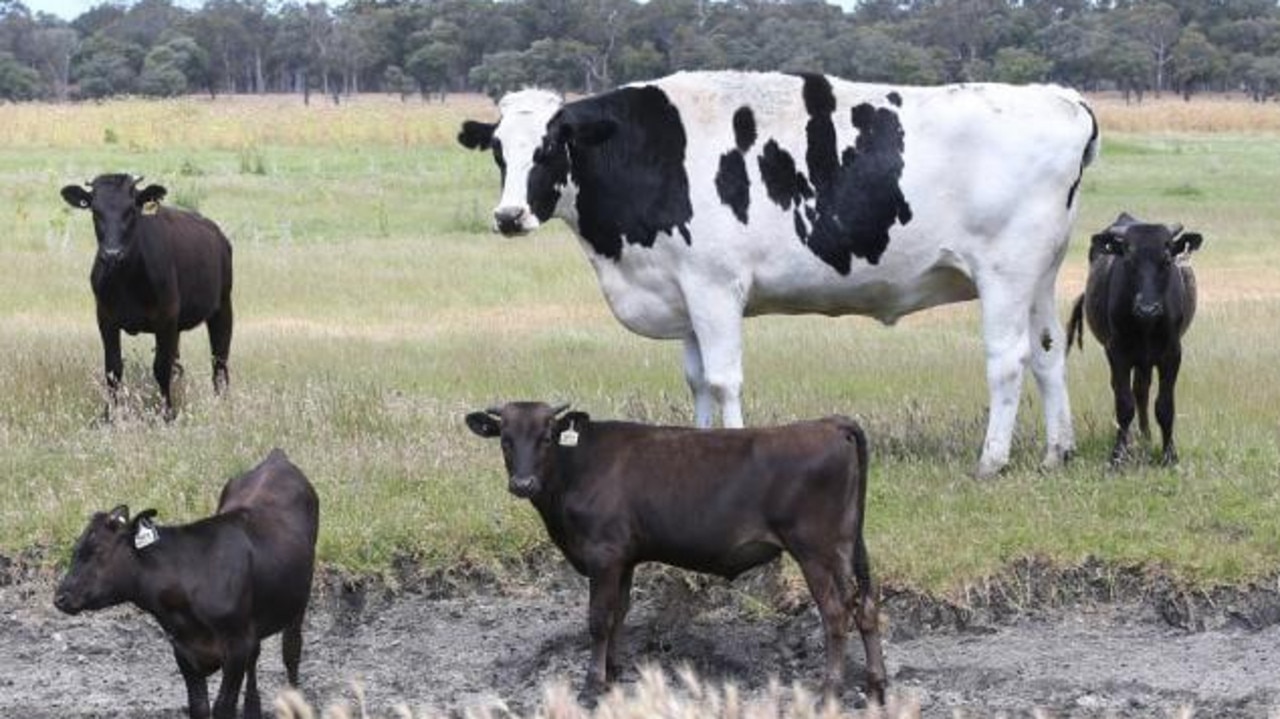 Mr Pearson — whose steer is the biggest of that breed in Australia, and possibly the world — said he would remain on the farm.
"So I think it will just live happily ever after," Mr Pearson said.
The owners bought Knickers for about $396 as a "coach" to take charge of the herd.
Mr Pearson continued: "When he was young, when we first got him, we had a Brahman* steer which was a friend of his," he said.
"So his name was bra … so we (had) bra and knickers. We never thought he would turn into a big knickers."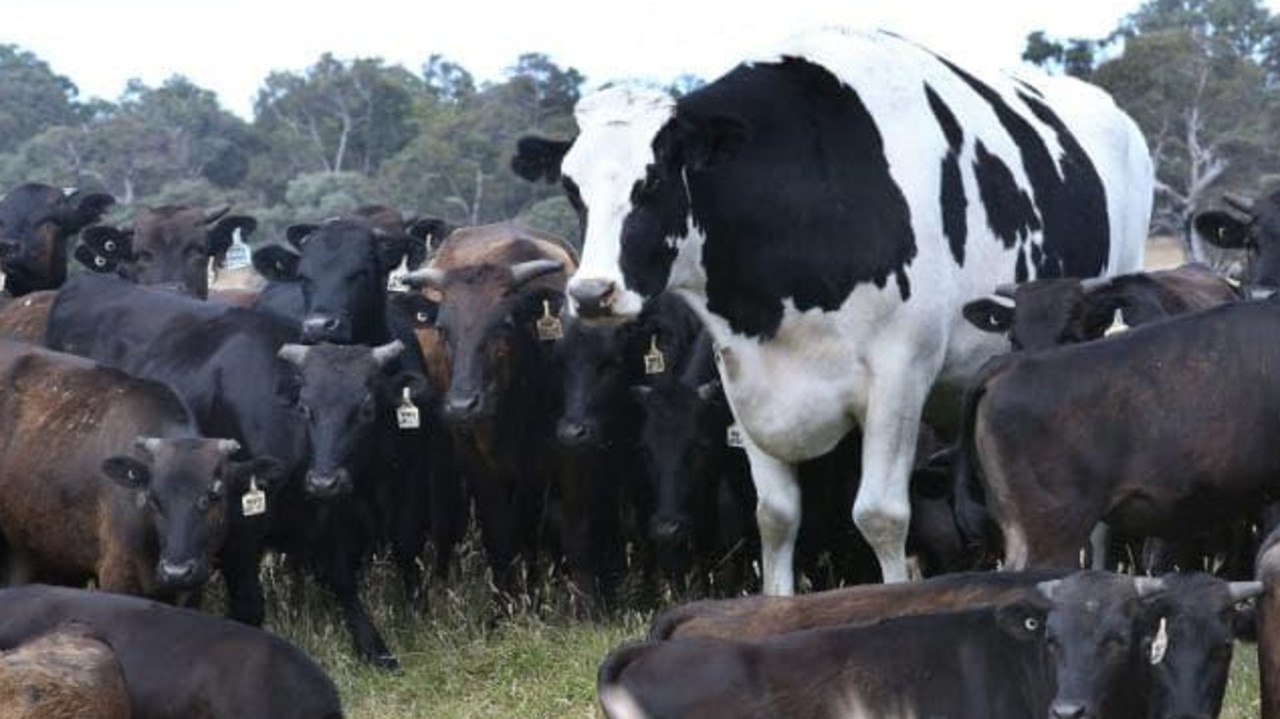 Mr Pearson, who has about 20,000 cattle, revealed the giant is also a big hit with the other cattle, who follow him around the paddocks in their hundreds.
Many of the cattle are a breed called Wagyu and are dark brown, so mighty Knickers stands out even more in a pack because of his white and black colouring.
Despite his giant size, the towering farm animal is amazingly not the tallest bovine ever recorded.
In 2010, a Chianina ox named Bellino measured in at just over 2m at a cattle show in Rome.
This story originally appeared in The Sun and has been republished here with permission.
EXTRA READING
Giant egg has another egg inside
Camels for Australian drought trial
GLOSSARY
viral: spreading quickly, like real viruses that cause illness do
bovine: relating to cows and cattle
behemoth: huge or monstrous creature
Brahman: breed of large cattle with lots of loose skin which helps them cope with hot weather
LISTEN TO THIS STORY
QUICK QUIZ
1. How old is Knickers?
2. Is Knickers a cow?
3. How high and heavy to these bulls usually grow?
4. Why is he called Knickers?
5. What is Bellino and why is it mentioned?
CLASSROOM ACTIVITIES
'Knickers' is larger than normal Holstein-Friesian cattle.
How much heavier and taller than normal sized cows and steers is he?
How much heavier and taller than a normal sized bull is he?
You will need to convert tonnes to kilograms to complete these questions.
How much taller would Knickers need to grow to be the tallest bovine ever recorded?
Time: Allow 15 minutes
Curriculum links: English, Mathematics, Science
Extension: Some news groups have used headlines such as 'Holy Cow!' to promote this story even though Knickers isn't technically a cow.
Come up with some more catchy and accurate headlines to go with this story.
A headline should capture the readers' attention and encourage them to read or view the article. It should also contain a clue as to what the article is about.
Come up with 5 different headlines that could be used for this article.
Time: Allow 20 minutes
Curriculum links: English
VCOP ACTIVITY
After reading the article, with a partner, highlight as many wow words or ambitious pieces of vocabulary that you can find in yellow. Discuss the meanings of these words and see if you can use them orally in another sentence.
HAVE YOUR SAY: What is the biggest animal you have ever seen? Where was it? Did you like it or was it scary? No one-word answers. Use full sentences to explain your thinking.