Therapy dogs have been helping calm people's nerves for several years.
Now pigs are lining up to be loved, too.
In the northern NSW town of Kyogle, Tinky Watts from Petite Piggies is breeding miniature pigs, many of which are sold as therapy pets or emotional support animals for children with autism* or anxiety*.
Her own pet, aptly named Piglet, is put to work as a therapy pet as well.
"I take Piglet to the local aged care facility and the local special needs school," she said.
"Piglet is adorable, quite human and quirky*. With the elderly, it's the dementia* patients that resonate* with him, same with the kids because these animals are in the here and now and just want to be patted and loved," Ms Watts said.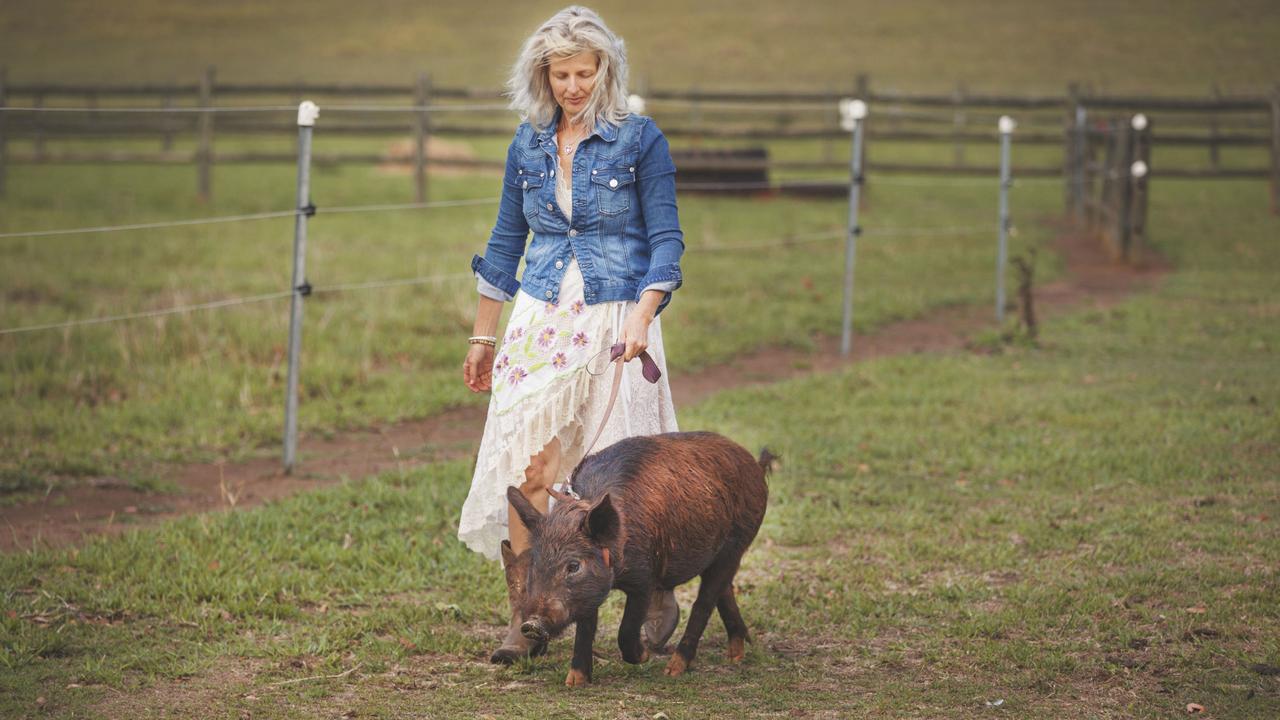 Therapy pigs are now employed in San Francisco International Airport, US, as part of the Wag Brigade program to cheer passengers up and help ease travel anxieties.
In the US, "emotional support animals" are legally allowed in many public areas and can fly in the cabin — even sitting on their owner's laps.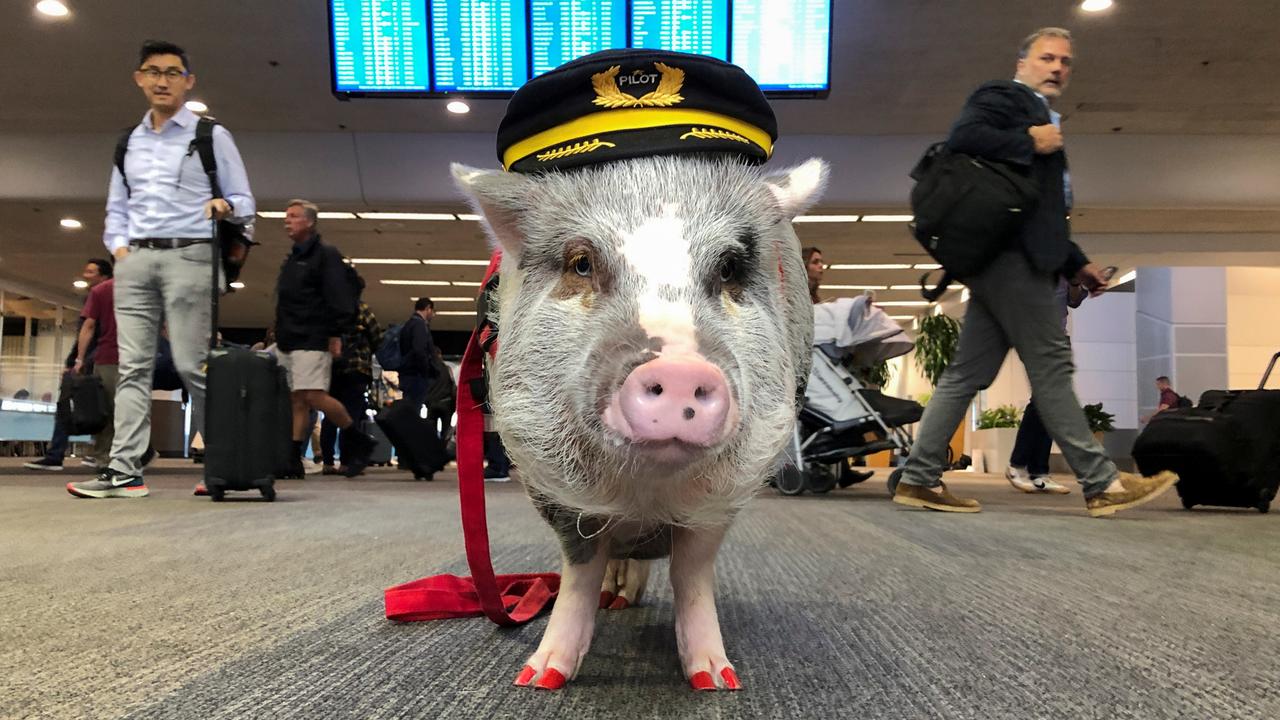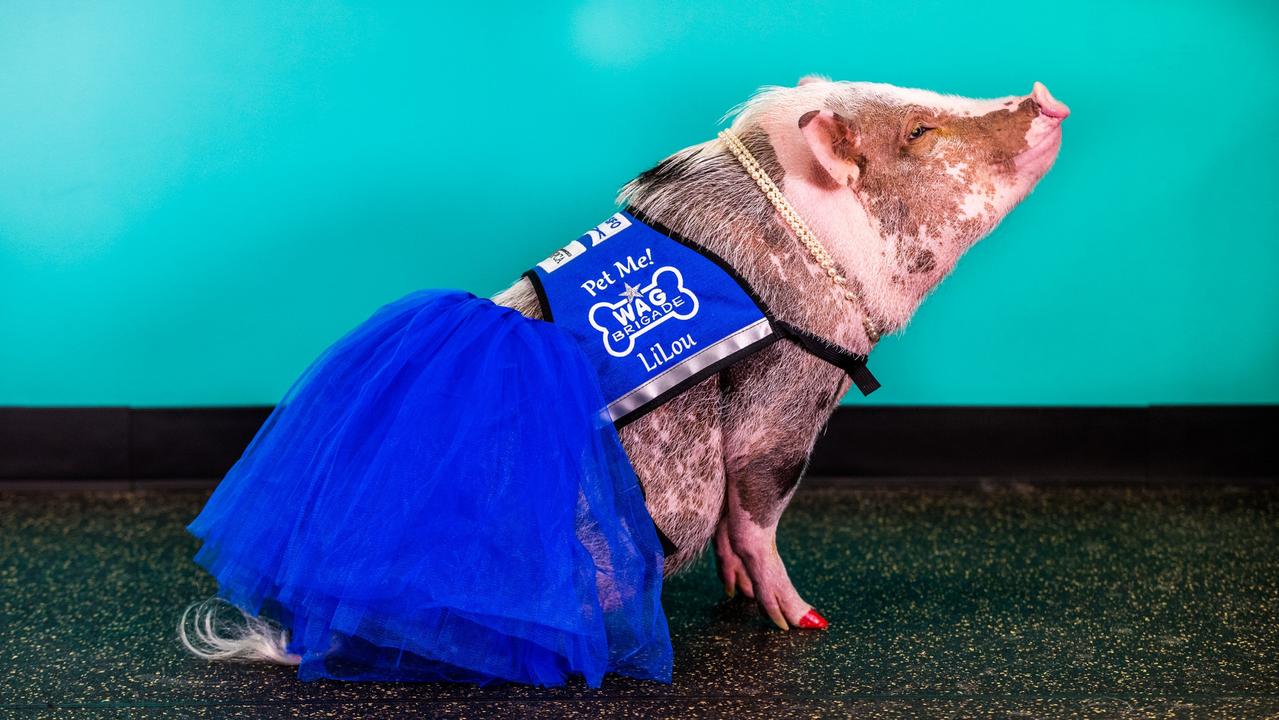 In Australia, only guide dogs are covered by legislation* that allows them to go on public transport. Therapy or emotional assistance animals are not allowed in some public areas or on public transport, but they can go into schools and aged care facilities if invited and with their owner.
In Kyogle, these porky pets sell for $700 but clients are not complaining about the price.
Traci Parsons bought one for her son Braiden who has Asperger's* and ADHD*.
Petey the pig has made a big difference in Braiden's life in the past 12 months.
"Braiden's a kid who doesn't go outside much, but Petey gets him outside and has really brought him out of himself," Mrs Parsons said.
"He's a totally different kid. He'd stay in his room, but now he is going out with friends and socialising. I think Petey has been a major help."
Braiden, 19, credits Petey for making life calmer.
"I love Petey, he's the best pet I have ever had. He is easy to talk to and he just follows me around or chases me. I feel good and I feel calm when he is around," he said.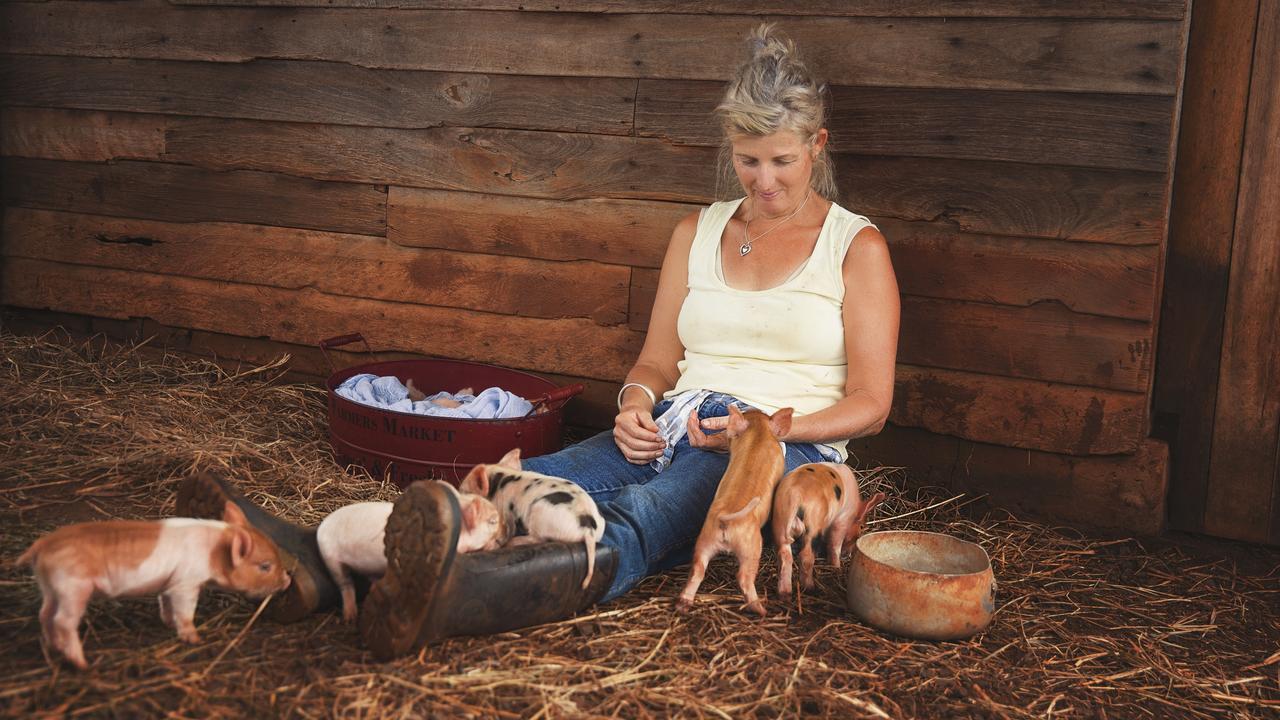 GLOSSARY
autism: a developmental condition to do with social interaction difficulties
anxiety: a feeling of worry or nervousness
quirky: having peculiar or unexpected traits
dementia: brain disorder impacting memory, reasoning and personality
resonate: evoke images, memories or sounds
legislation: the set of laws of a country, area or organisation
Asperger's: related to autism, a developmental condition to do with social interaction difficulties
ADHD: attention deficit hyperactivity disorder
EXTRA READING
City bans big pig from walking streets
Dogs can be young readers' best friend
Victory in quest to save Bacon
Body language study translates dog talk
QUICK QUIZ
What state is Kyogle in?
Who does Tinky take Piglet to visit?
What is the Wag Brigade and where does it work?
Can support animals go on aeroplanes in the US?
How does Braiden feel with Petey around?
LISTEN TO THIS STORY
CLASSROOM ACTIVITIES
1. Animals at school
Do you think emotional support animals should be allowed at your school? Write an exposition to convince your principal to allow or ban therapy animals at school. If you think animals should be allowed, use the positives detailed in the article to help you write your arguments. If you are against the idea, think of the problems that could occur and use these to help you persuade your principal to your way of thinking. Remember to use your best persuasive language.
Time: allow 40 minutes to complete this activity
Curriculum Links: English
2. Extension
Not everybody has the benefit of a therapy pig or animal to help them calm down when they are feeling anxious or upset. There are, however, lots of other calming strategies we can use. With a partner discuss some other calming strategies you can think of and make a list.
Time: allow 15 minutes to complete this activity
Curriculum Links: English, Personal and Social Capability
VCOP ACTIVITY
With a partner see if you can identify all the doing words/verbs in this text. Highlight them in yellow and then make a list of them all down your page. Now see if you and your partner can come up with a synonym for the chosen verb. Make sure it still makes sense in the context it was taken from.
Try to replace some of the original verbs with your synonyms and discuss if any are better and why.
HAVE YOUR SAY: Would you like a therapy pig? How could one help you or a friend or family member?
No one-word answers. Use full sentences to explain your thinking. No comments will be published until approved by editors.