If you think you're bored staying at home, spare a thought for the great apes.
Until recently, our zoo-dwelling chimps, orang-utans and gorillas spent their days relaxing with some people watching but since COVID-19 stopped the visitors, the apes have been left scratching their heads, wondering who switched off Human TV*.
"With a very intelligent animal like a gorilla, one of their favourite pastimes* is to sit back and people watch," said Chad Staples, director of Mogo Wildlife Park on the NSW South Coast and Featherdale Wildlife Park in Western Sydney, NSW.
"People having fun and enjoying themselves is certainly a form of amusement for the animals so that not being around is a loss. It does mean we need to do more in order to keep everybody stimulated* because the emotional and mental welfare of the animals is almost more important than the physical through these times."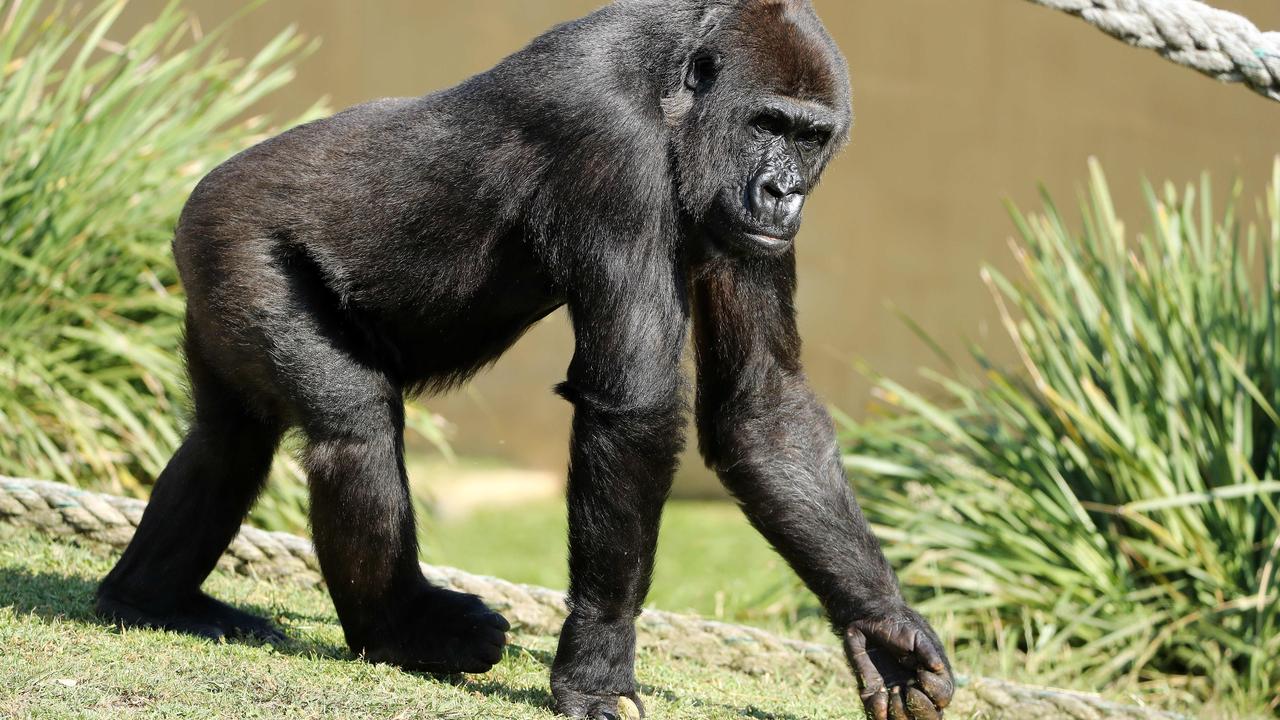 Thankfully for us human animals, watching and learning about other animal species doesn't have to stop just because the zoos are shut.
Zoos and wildlife parks across the country have risen to the COVID-19 challenge with online educational resources including live streams from inside animal enclosures and broadcasting feedings, tours, talks and shows.
At Mogo and Featherdale wildlife parks, Staples interacts with people across the globe, answering questions through his Instagram video diaries and over Facebook Live.
"We've had stacks of interaction. We get the cutest videos from kids and questions are streaming in. I'm enjoying it. It's a way of keeping connected with people," said Staples.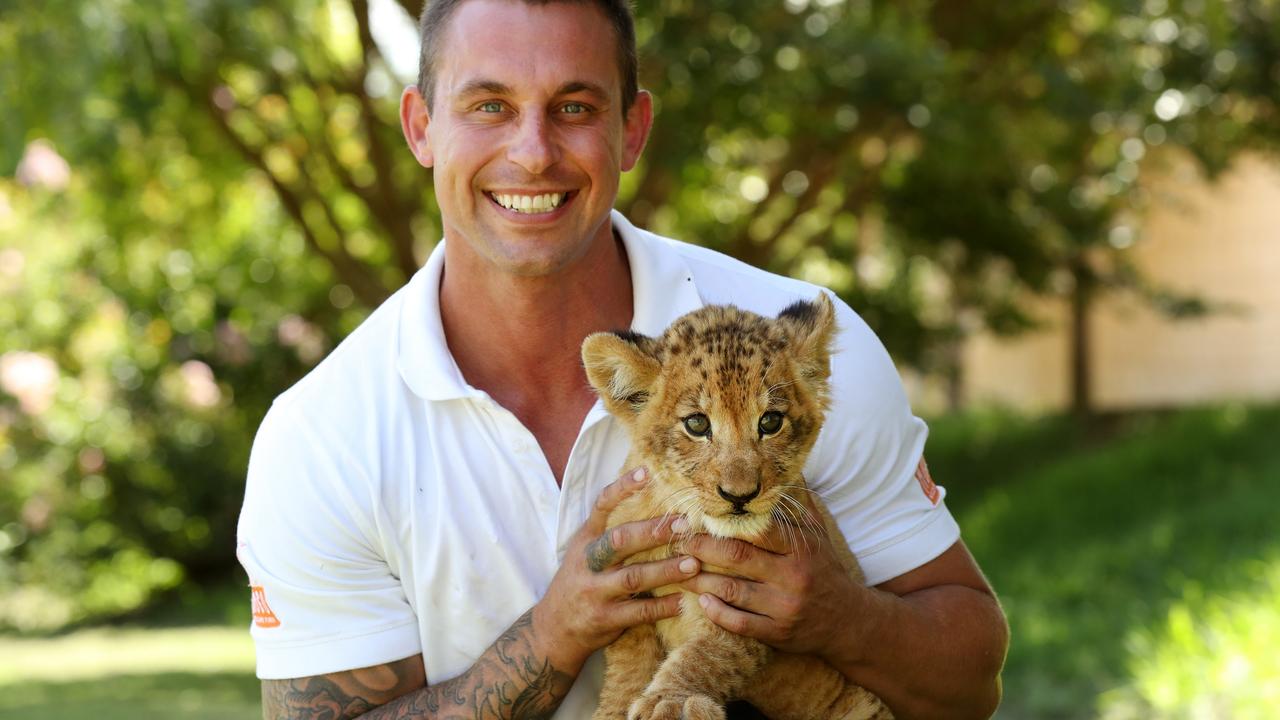 His focus on making wildlife accessible online started during this summer's bushfires, which saw Mogo encircled by flames, threatening hundreds of exotic animals and destroying 80 per cent of the perimeter* fence.
In a great effort that attracted international attention, staff risked their lives to stay onsite, defending the animals with water hoses, while Staples took small monkeys and red pandas home to keep them safe – meaning not a single animal was lost.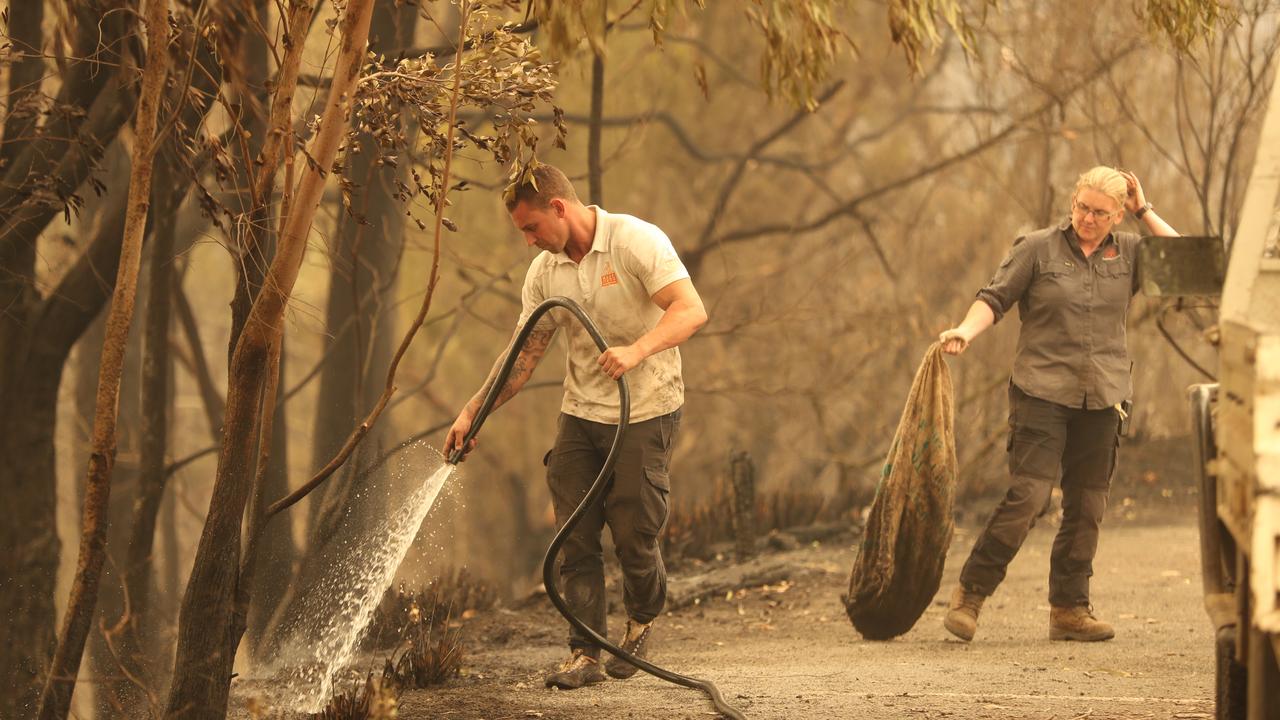 Afterwards, the zoo was flooded with inquiries on social media.
"People felt very disconnected and they wanted to know everything was OK. They might have had a favourite animal and they wanted to know how it was. I just knew it would be the same with (COVID-19) with everyone sitting at home idle. They want to know what the animals are doing during this time," said Staples.
He's also glad to be working doing something he loves during the difficult times.
"It gives you a focus other than the virus. If you're putting the animals' welfare first you don't even think about yourself or what's missing from your life because you've got that goal that's bigger than yourself."
Here are some of the virtual tours you can take of our Australian zoos.
TARONGA ZOO – SYDNEY AND WESTERN PLAINS ZOO DUBBO
Taronga TV releases new content daily including live animal cams on the Sumatran tigers, Asian elephants, seals and meerkats. Watch awe-inspiring seal and bird shows from your couch and get the insider's view on exactly what goes on at the two wildlife hospitals at Taronga and Dubbo Western Plains Zoo as well as the zoos' bilby and plains' wanderer chick conservation efforts.
tarongatv.com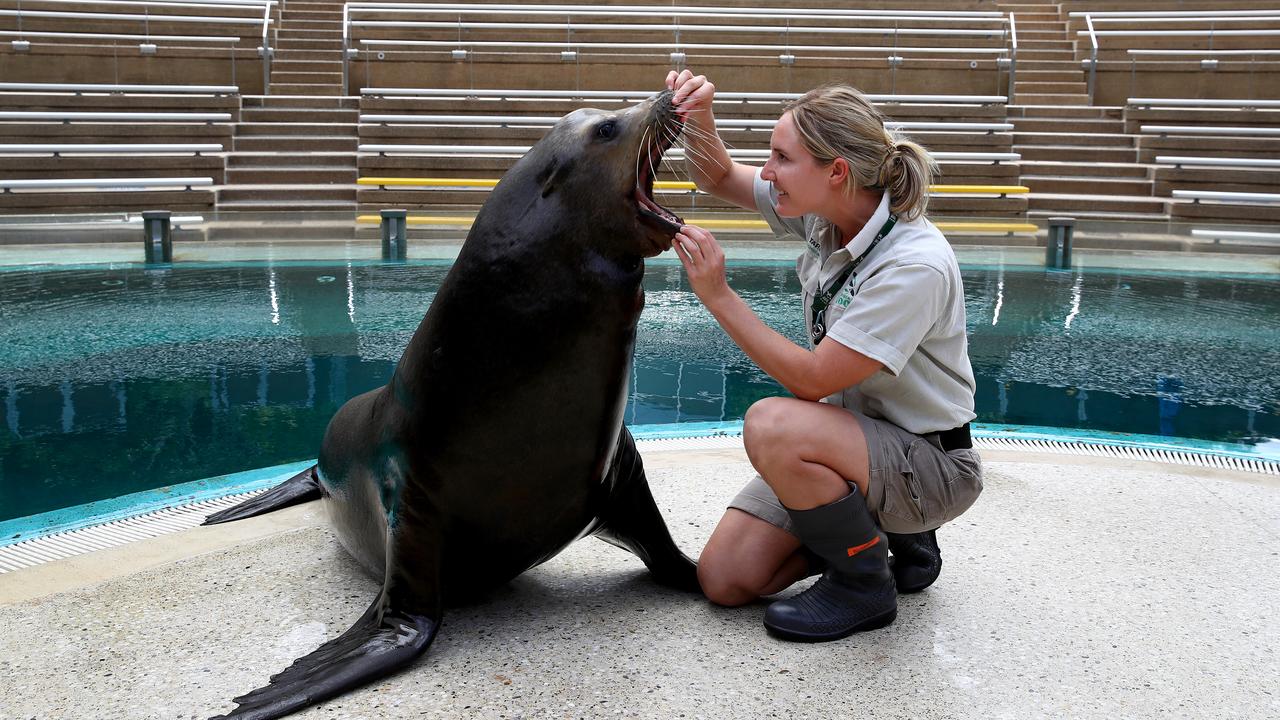 MELBOURNE ZOO, WERRIBEE OPEN RANGE ZOO and HEALESVILLE SANCTUARY
Melbourne Zoo has one of the cutest live streams thanks to their Snow Leopard Cub Cam (tune in around 9-10am daily for feeding). There's also lion cam, zebra cam (daily feeding 8.15am, noon and 3.45pm), penguin cam (daily feeding 9 – 10.30am) and giraffe cam (daily feeding 8.45am, noon and 4pm). There's also celebrity appearances from Noojee the koala and the echidnas and tree kangaroos at Healesville Sanctuary.
zoo.org.au/animals-at-home/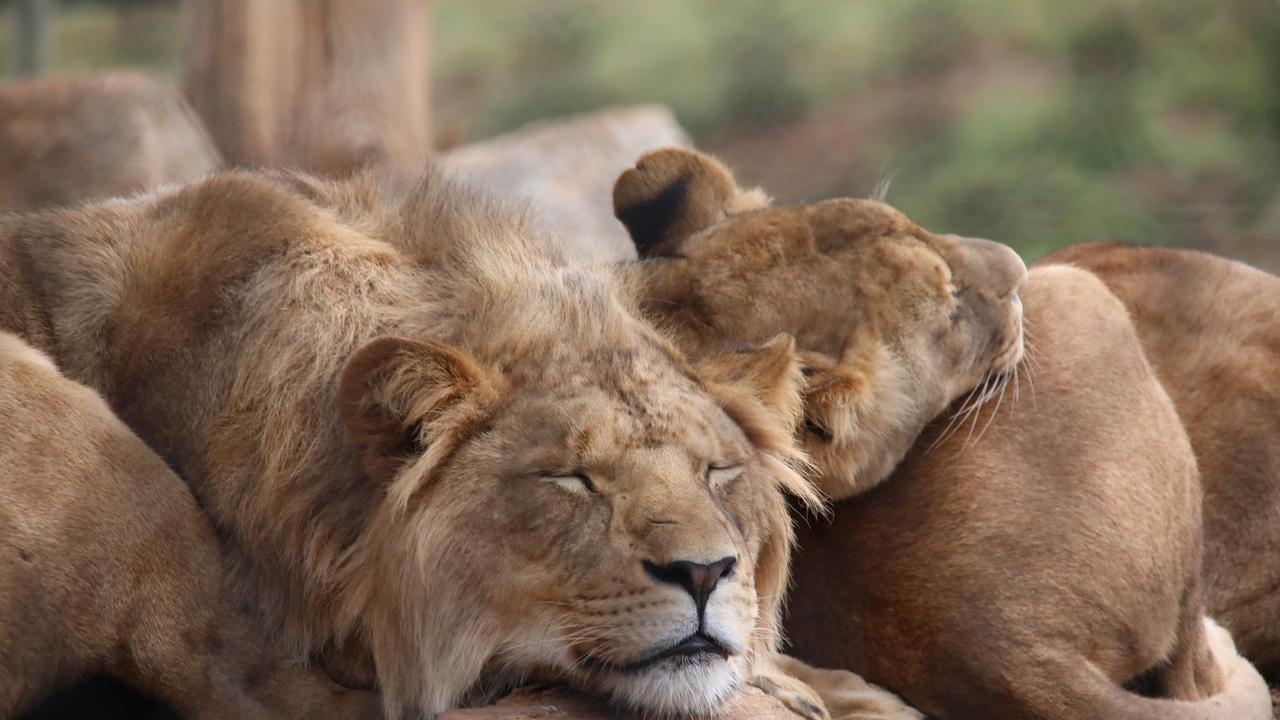 AUSTRALIAN REPTILE PARK
Daily live streams at 2pm (EST) on Facebook and Instagram. Catch a live crocodile feed or venomous snake milking or learn something new with keeper Tim Faulkner's educational videos, posted 10am daily.
reptilepark.com.au/arptv/
ADELAIDE ZOO AND MONARTO SAFARI PARK
Grab the popcorn and settle in for live streams of the giant pandas at Adelaide Zoo and the chimps and southern white rhinos at Monarto Safari Park. Spend a day as a keeper as staff take you through animal feeding and bathing routines and answer questions on social media. There are also colouring pages and puzzles.
zoossa.com.au/zoo-to-you/
MOGO WILDLIFE PARK AND FEATHERDALE SYDNEY WILDLIFE SANCTUARY
Ever wondered which animal sleeps the most or how many kilograms of meat it takes to feed a lion? Send your questions to keeper Chad Staples using hashtag #AskAZookeeper and stay tuned to Mogo and Featherdale's Instagram and Facebook pages for his video diaries. There's also quizzes and lion and giraffe origami.
mogozoo.com.au/askazookeeper and featherdale.com.au
SEA LIFE (MELBOURNE AQUARIUM and SUNSHINE COAST) and WILD LIFE SYDNEY ZOO
Get home schooled on everything from animal habitats to life cycles and conservation with an array of wildlife-inspired activities including worksheets and videos. Get crafty and make a penguin or a jellyfish or relax with a short yoga-under-the-sea class. There's also a bunch of Facebook streams from dugongs to shark feeds, koalas to quokkas.
merlinannualpass.com.au/educationtoolbox/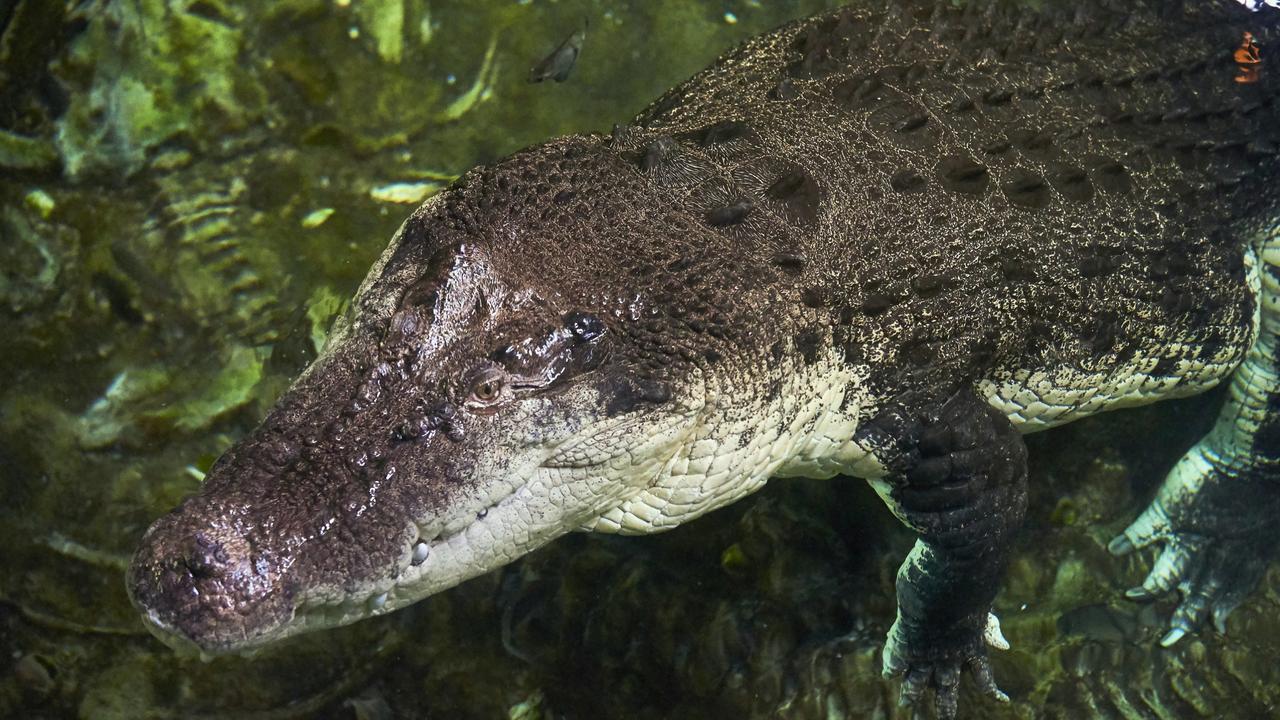 PERTH ZOO
Take a virtual excursion with the zoo with Perth Zoo's Home Safari. Jump onboard a tour and talk and learn about everything from a rhino to a Tassie devil, take advantage of activity sheets and games and go behind-the-scenes with videos on Facebook, Instagram, Twitter and Tik Tok.
perthzoo.wa.gov.au
GLOSSARY
Human TV: a joke that animals watching visitors to the zoo is a bit like how we watch nature documentaries about animals on TV
pastimes: ways to pass the time
perimeter: around the outside
stimulated: raised the level of energy and engagement
EXTRA READING
Take a virtual tour around the world
Twin polar bear cubs venture out into empty zoo
Love animals? Here's what a zookeeper does in a day
Rare orange monkey born at Australian zoo
QUICK QUIZ
How does Chad Staples feel about working with animals while visitors can't visit?
What other recent difficult situation did Chad work through?
What species is Noojee?
What are they doing with snakes at the Australian Reptile Park?
What two species' conservation programs are mentioned in the section about Taronga and Dubbo Western Plains Zoo?
LISTEN TO THIS STORY
CLASSROOM ACTIVITIES
1. Human TV
Just as we are able to watch the antics of the animals in many of our zoos via the internet, some animals might appreciate the opportunity to watch a 'live stream' of the human behaviour that happens at your house.
Use a phone, tablet or other suitable device to film some typical human behaviour that occurs at your house. You could ask other members of your family to do some funny things to help entertain the animals at the zoo. As the presenter, narrate the actions of the humans in your house. Then interview one of the 'human keepers' (also known as parents) about some of the interesting habits of the humans under their care and how he/she looks after them. Prepare your questions for the 'human keeper' before you begin so they have a chance to prepare some answers. Put your video and interview together and watch it as a family for a few laughs.
Make sure you ask your family members if they are happy to be involved in your video before filming.
Time: allow 40 minutes to complete this activity
Curriculum Links: English, Technologies – Digital technologies, Critical and Creative thinking
2. Extension
We're all going to the zoo … from home!
Visit several of the zoos mentioned in the article from the comfort of your own house. Copy and paste the link into your web browser. Go onto one of the live streams and watch the animal's antics or watch a video of a keeper talk to learn about the animal and how they care for it. You can even (with your parent or teacher's permission) download, print and complete one of the worksheets or activities suggested. Keep a list of the zoos you 'visited' and what you saw/learnt at each place.
After your 'day out' write a recount telling us where you 'went', which animals you saw at each zoo and what you learnt and enjoyed. Remember your recount should have an introduction, an order of events and a conclusion. Include a map to show your readers where in Australia each zoo is and the order that you visited them.
Time: allow 60 minutes to complete this activity
Curriculum Links: English, Science, Humanities and Social Sciences – Geography, Critical and Creative thinking
VCOP ACTIVITY
Think about how the apes must feel and finish this sentence, I feel lonely when …
HAVE YOUR SAY: What is your favourite animal? Have you seen one online, or in person at a zoo or in the wild?
No one-word answers. Use full sentences to explain your thinking. No comments will be published until approved by editors.