Max the dog may be old and frail*, but he is making headlines all around Australia after his heroic* efforts.
The blue heeler sat patiently next to three-year-old Queensland toddler Aurora Kyle all night after she became lost at the top of a cold mountain last month.
Aurora was found safely the next morning, with Max by her side.
For his efforts, Queensland police this week made Max the first ever honorary* police dog at a special award ceremony.
Warwick officer-in-charge Senior Sergeant James Deacon and the Darling Downs District Dog Squad officer-in-charge, Sergeant Trevour O'Neil, visited Max on Tuesday and presented him with a Queensland Police Service collar and medallion*.
Max, who is deaf, partly blind and 17 years old — which is very old for a dog — belongs to Aurora's grandfather.
Aurora went missing at 3pm on April 20. A huge search by family, friends, SES volunteers, police, helicopters and Aboriginal trackers continued until 1am, when police called off the search. It was a cold and wet night to be out in the bush without a tent or a blanket, with the temperature dropping to 15C.
Grandmother Leisa Bennett said it was very worrying for Aurora's family.
"You're just there thinking she's out there somewhere in the dark, a three-year-old baby, it's so disheartening* … your mind goes to all sorts of dark places," Ms Bennett told The Warwick Daily News.
The worry was over early the next morning when Ms Bennett trekked* up the mountain again hoping to find her granddaughter.
"I thought I heard her calling out and I shot* up the mountain," she said.
Aurora's uncle Jake Miller was the first to spot the three-year-old safe with the family dog.
"It was a great relief when I found her. Thankfully that old dog stayed the whole night with her," Mr Miller said.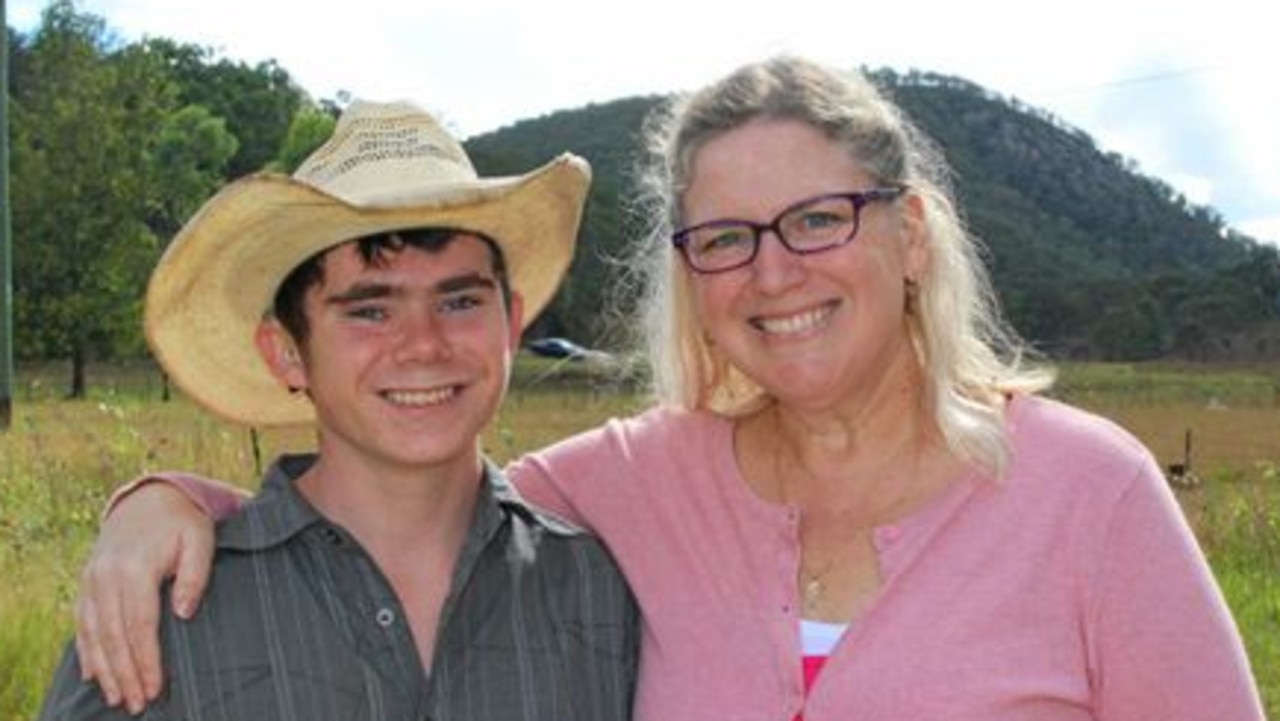 "He didn't leave her side."
Ms Bennett said she found Aurora a little shocked but unharmed despite being "scratched and covered in burrs* and smelling like the dog".
Ambulance officers checked Aurora before she was driven home for a quiet day.
The family has thanked the people around the district, who dropped everything to come and help in the search.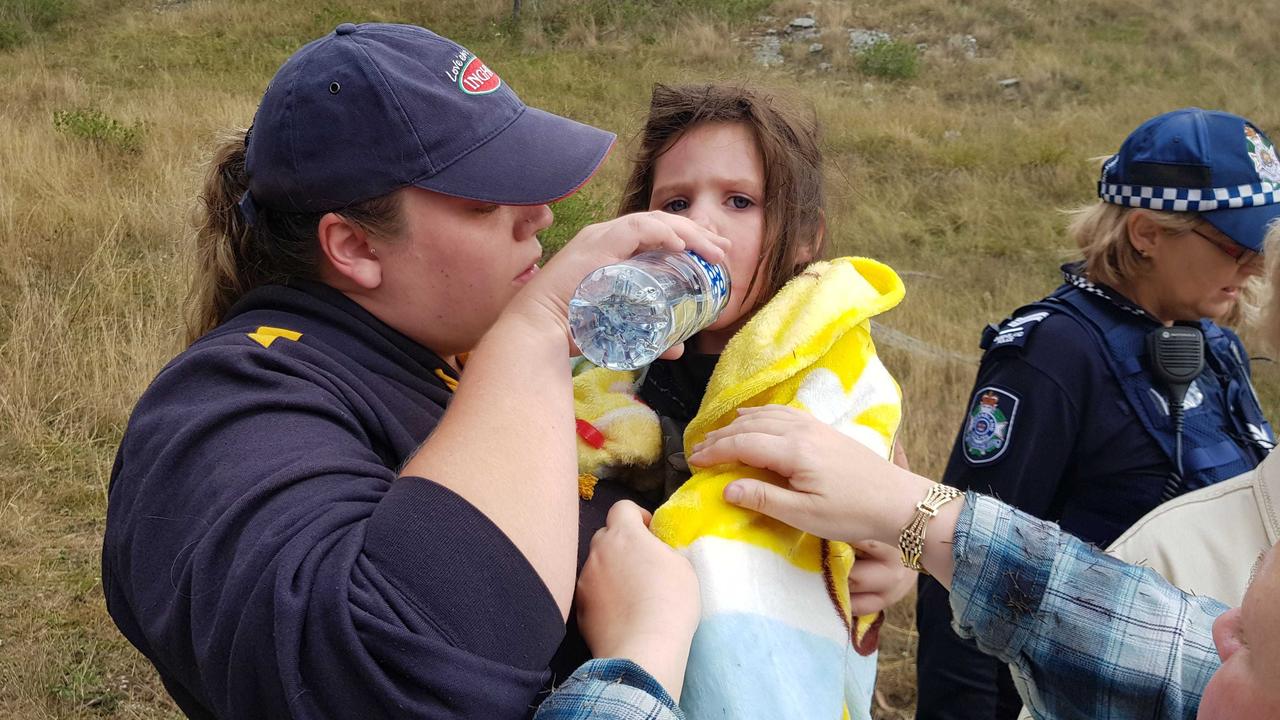 "I would really like to thank the traditional owners," Ms Bennett said.
"The skills and the knowledge of the Aboriginal trackers who came out and helped us look for Aurora was incredible. That's what helped us find her."
SES area controller* Ian Phipps said it was a wonderful outcome.
"It's quite lucky she is well because it was … cold and raining," he told ABC radio.
"She's a very hardy young lass to survive that without any ill effects* and everyone, all the volunteers, are extremely happy."
QUICK QUIZ
1. What sort of dog is Max?
2. How old is he?
3. Which organisation presented Max with a medallion?
4. Name the three-year-old girl Max kept safe?
5. How many other honorary police dogs does Queensland have?
CLASSROOM ACTIVITIES
1. Why is Max being made an honorary police dog?
Write down as many things as you can that explain why he deserves this honour. Then, write sentences explaining why Max can be a good role model for you and other kids.
Time: Allow 15 minutes
Curriculum Links: Civics and Citizenship
Extension: Imagine that you are one of the police officers presenting Max with his award. Write the speech that you would make when you present the award. Your speech should include why Max deserves the award, such as what he did and the qualities that make him so special.
Time: Allow 30 minutes
Curriculum Links: English
2. Many helpers
List all of the people in the community who helped in the search for Aurora. Next to each person or group, write down how they would have helped and why their help was important.
Time: Allow 20 minutes
Curriculum Links: Civics and Citizenship
Extension: Rewrite this story from Max's point of view. Include as many details as you can.Time: Allow 30 minutes Curriculum Links:​ English
VCOP ACTIVITY
With a partner see if you can you identify all the doing words/verbs in this text.Highlight them in yellow and then make a list of them all down your page.
Now see if you and your partner can come up with a synonym for the chosen verb.Make sure it still makes sense in the context it was taken from.
Replace some of the original verbs with your synonyms and discuss if any are better and why.
Curriculum Links: English, Big Write and VCOP