Siba the standard poodle has been named top dog at the world-famous Westminster Dog Show.
Even with the crowd at Madison Square Garden in New York, US chanting for a popular golden retriever, the statuesque* Siba strutted off with the best-in-show award for 2020.
Adorned* with black puffs and pompoms, three-year-old Siba was the absolute picture of what many see as the epitome* of a show dog.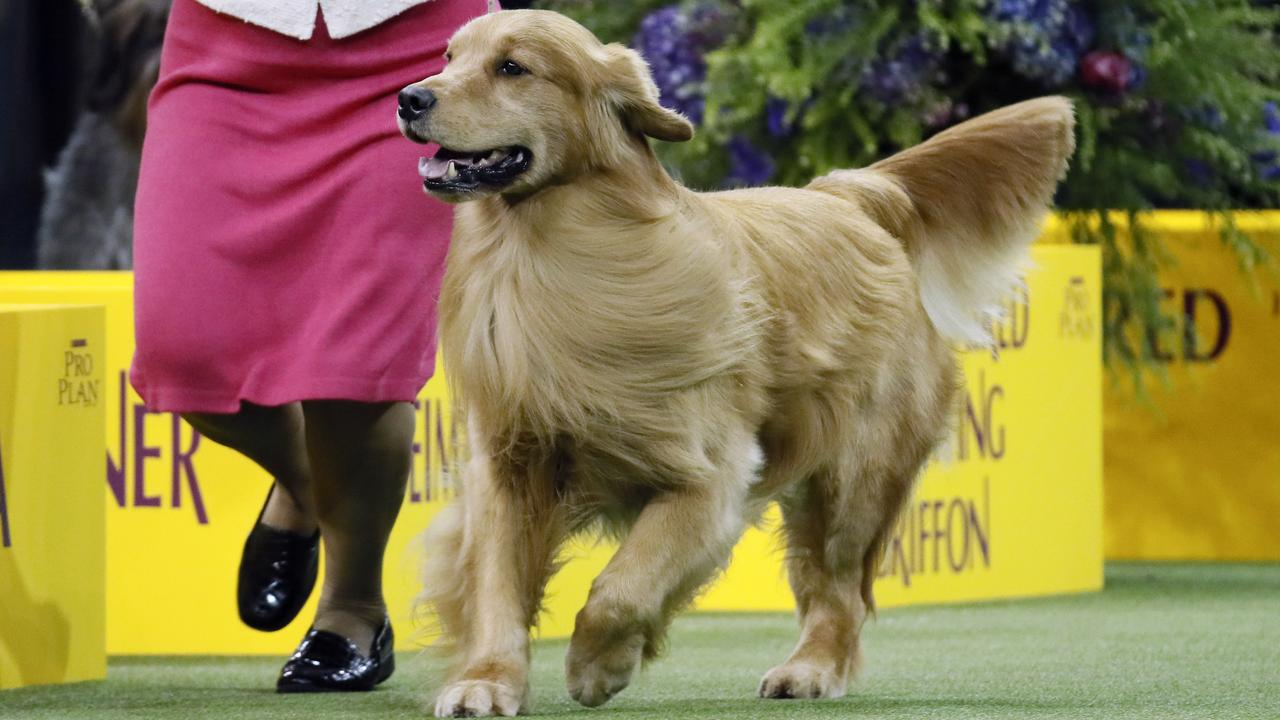 Not everyone shared that view. As judge Bob Slay studied Siba in the best-of-seven final ring, a fan shouted out: "No way, Slay, no way!"
Slay stuck by what he saw.
"She's beautiful and has that something," handler Chrystal Murray-Clas said.
Bourbon the whippet finished second. Daniel the golden retriever was clearly the crowd favourite — a golden has never won at Westminster — and fans chanted his name as Slay deliberated.
Bono the Havanese, Wilma the boxer, Conrad the Shetland sheepdog, and Vinny the wire fox terrier also made the final grouping.
Poodles come in three sizes and this was the 10th time one of them has won, the first since 2002. A standard poodle last won in 1991.
Siba fuelled up for the nonsporting group judging with a grilled chicken sandwich from McDonald's and then put on an entertaining performance, doing the downward dog yoga pose before circling the ring. A day later, she was again at her best.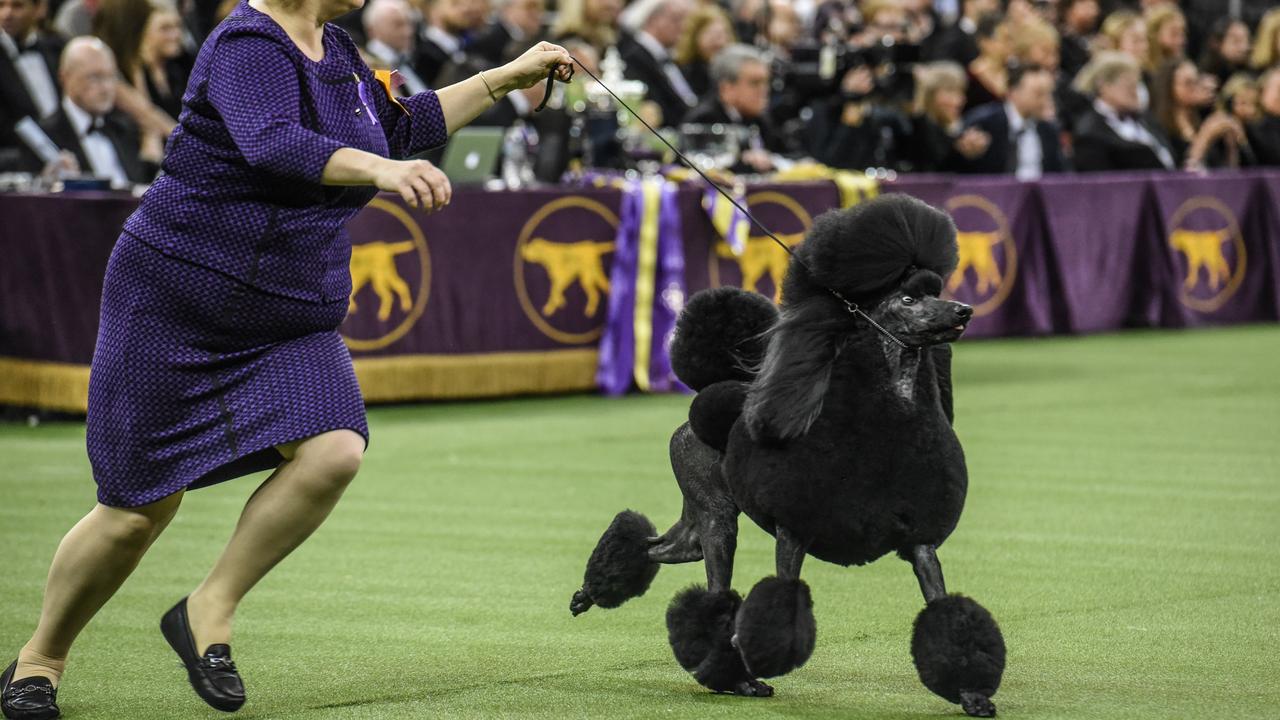 The Westminster winner receives no prize money in a sport where owners can spend hundreds of thousands of dollars on their pet. Instead, the reward is a silver bowl, lucrative* breeding rights and a lifetime of bragging rights.
When the show was over, Siba went back to McDonald's for a very happy meal and the next day was back at work.
She woke up early after her win to hit the morning TV shows, eat lunch at a famous restaurant and pose on the observation deck of the Empire State Building.
Siba is set to retire after this event.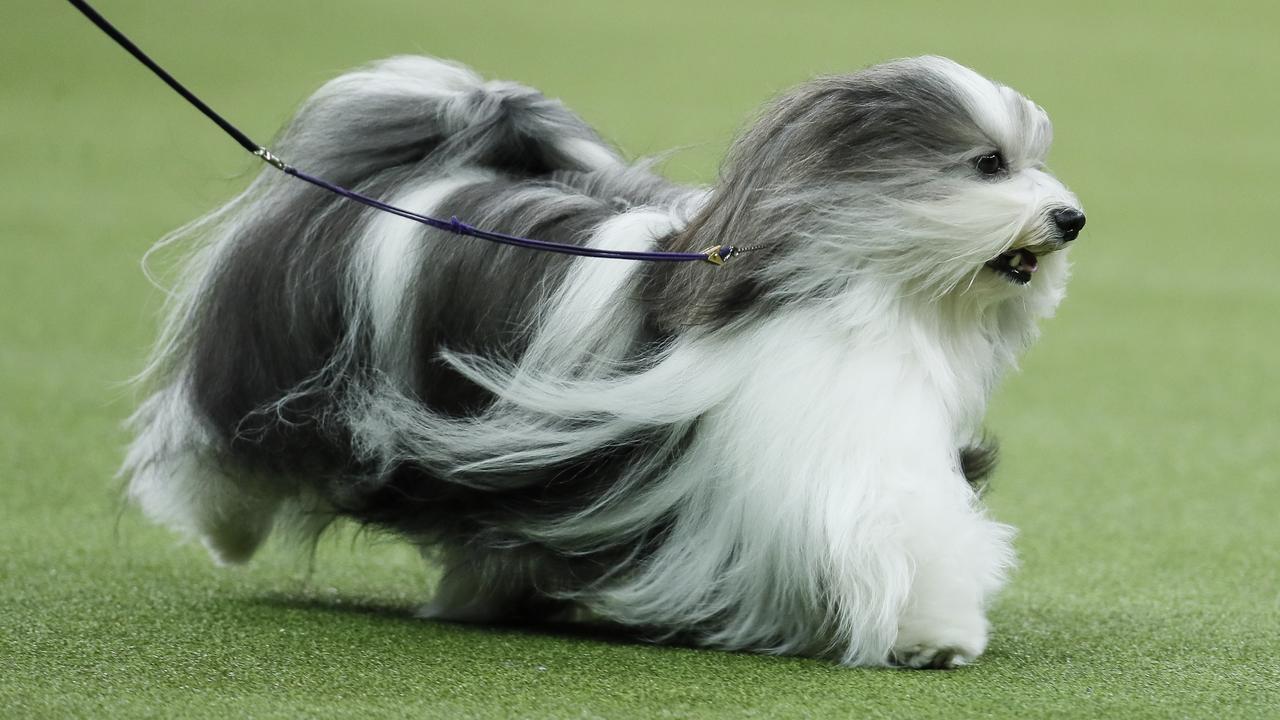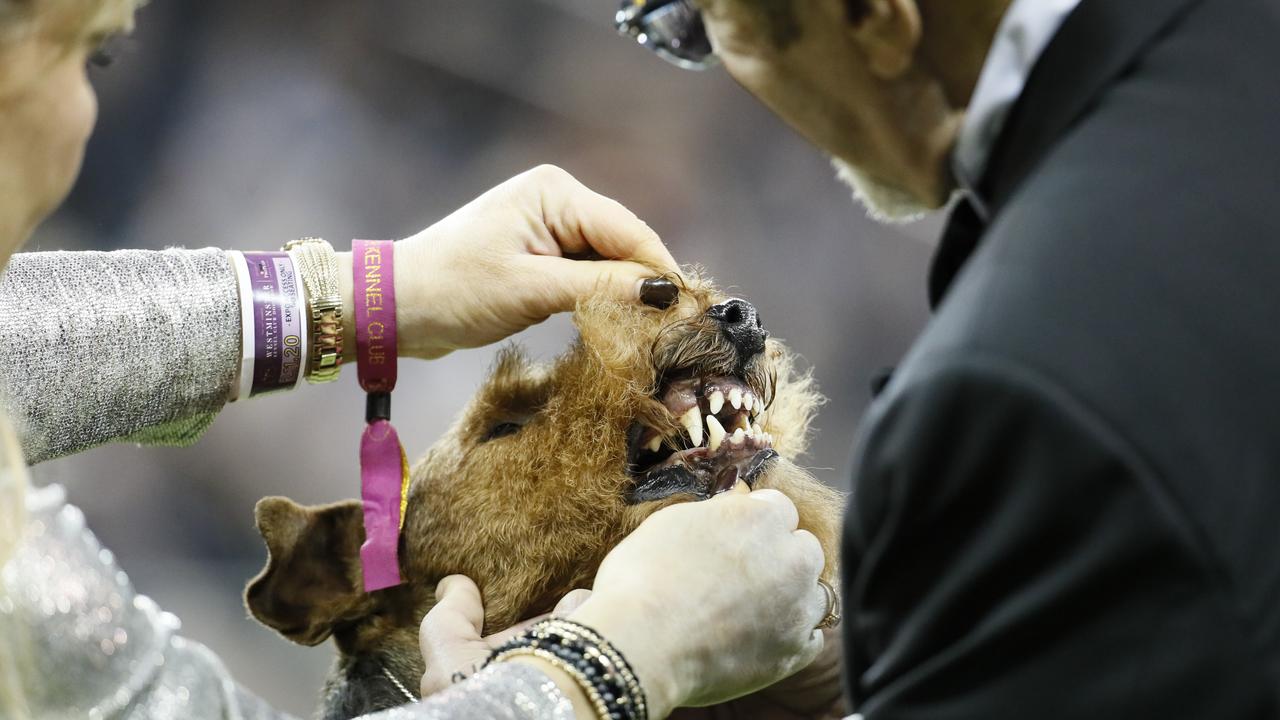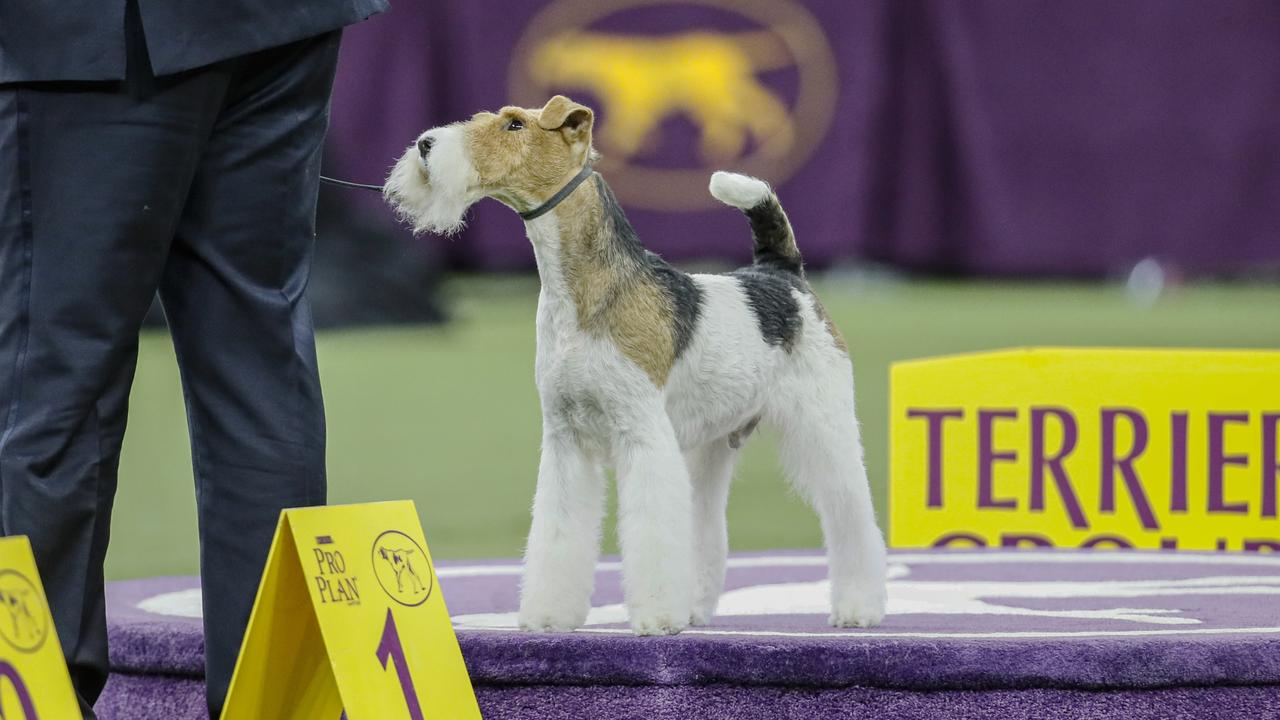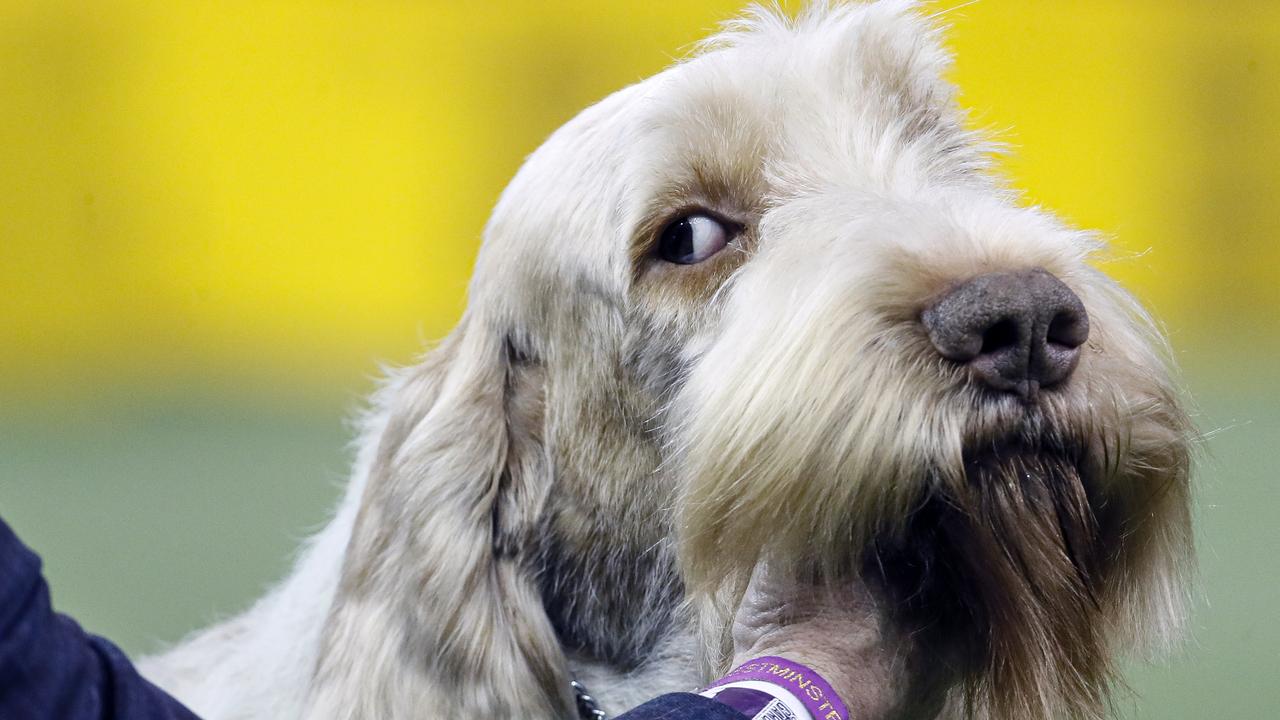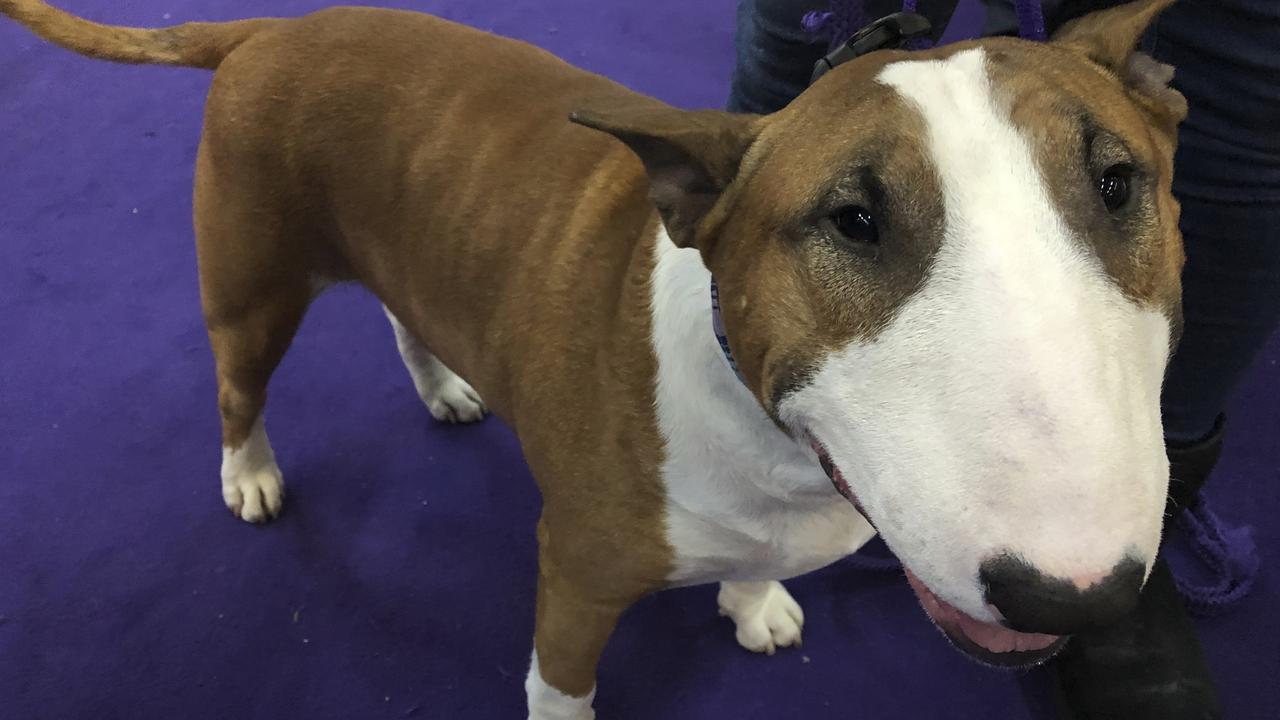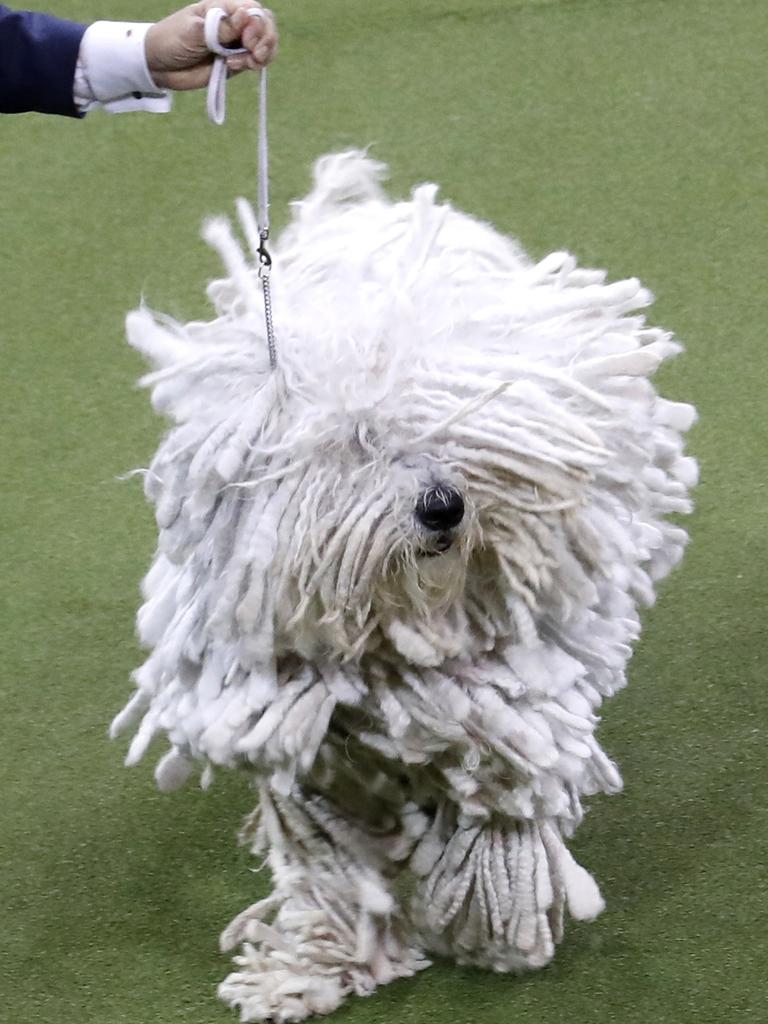 GLOSSARY
statuesque: attractively tall and graceful
adorned: make more beautiful or attractive
epitome: something that is the perfect example of a type
lucrative: making lots of profit
EXTRA READING
Humans can't resist those sad, puppy dog eyes
Body language study translates dog talk
World record 19 dalmation pups born in Australia
QUICK QUIZ
Which dog was the crowd cheering for?
What does it mean to say Siba was the epitome of a show dog?
What breeds are Daniel and Bourbon?
Do dog owners make a lot of money from winning the competition?
List three things Siba did after winning.
LISTEN TO THIS STORY
CLASSROOM ACTIVITIES
1. Write the captions
A caption is a short explanation that goes with a photo. A good caption can make people take notice of the photo or say something funny, creative or interesting. Choose six of the photos in today's story and write an amazing caption for each one.
Time: allow 20 minutes to complete this activity
Curriculum Links: English
2. Extension
Rewrite today's story from either Siba or Daniel's point of view.
Time: allow at least 20 minutes to complete this activity
Curriculum Links: English, Critical and Creative Thinking
VCOP ACTIVITY
With a partner see if you can identify all the doing words/verbs in this text. Highlight them in yellow and then make a list of them all down your page. Now see if you and your partner can come up with a synonym for the chosen verb. Make sure it still makes sense in the context it was taken from.
Try to replace some of the original verbs with your synonyms and discuss if any are better and why.
HAVE YOUR SAY: Which dog do you like best?
No one-word answers. Use full sentences to explain your thinking. No comments will be published until approved by editors.