Scientists work to bring thylacines back from extinction by 2028
Tasmania's famous thylacines could be back from extinction by 2028, according to the project team, but not all wildlife experts think resurrecting and releasing the species is such a good idea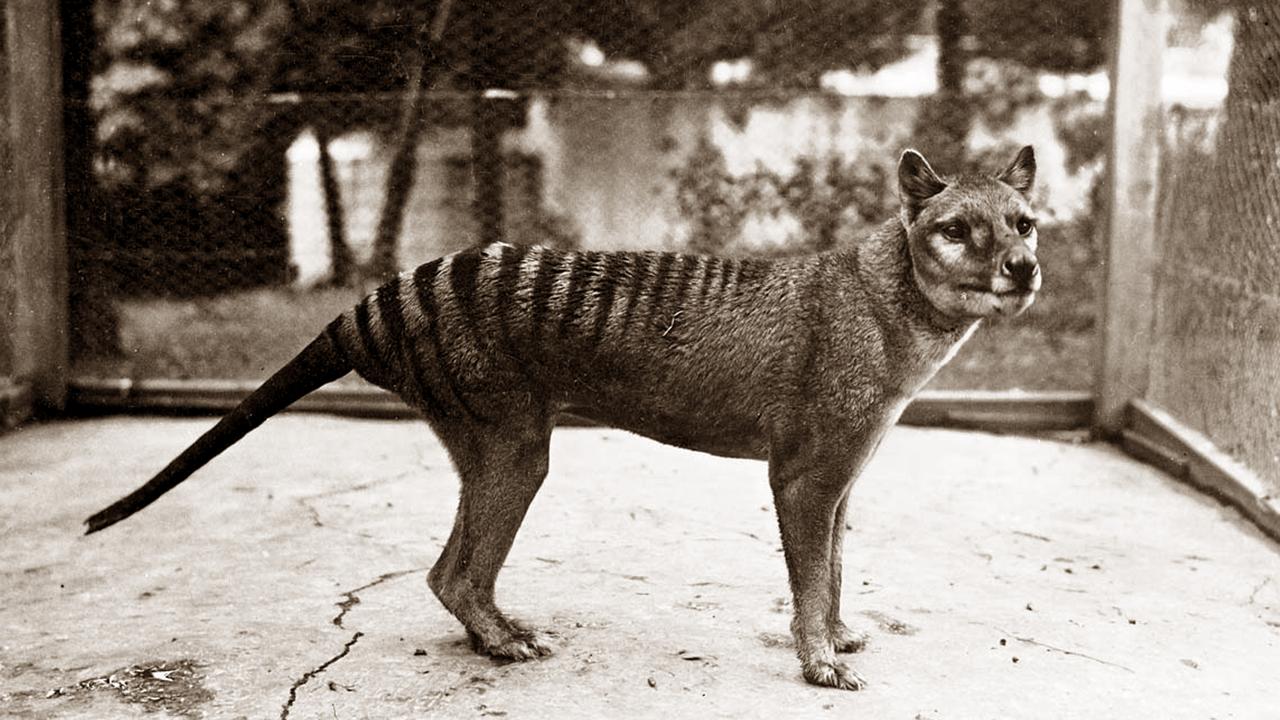 The last known thylacine died in 1936.
The thylacine could be brought back from extinction by 2028, according to a team of scientists who are working to save the lost species.
The famous Tasmanian tiger was declared extinct in 1986, though the last known thylacine died 87 years ago.
University of Melbourne Professor Andrew Pask has been exploring the idea of bringing the thylacine back for 15 years, and has been working with American company Colossal Laboratories and Biosciences to try and make it happen.
On Tuesday the team announced they may be able to spawn thylacines in just five years' time and they were already looking for places in Tasmania to release them.
The group has been talking to Tasmanian landowners and councillors from the Derwent Valley as well as the Australian government.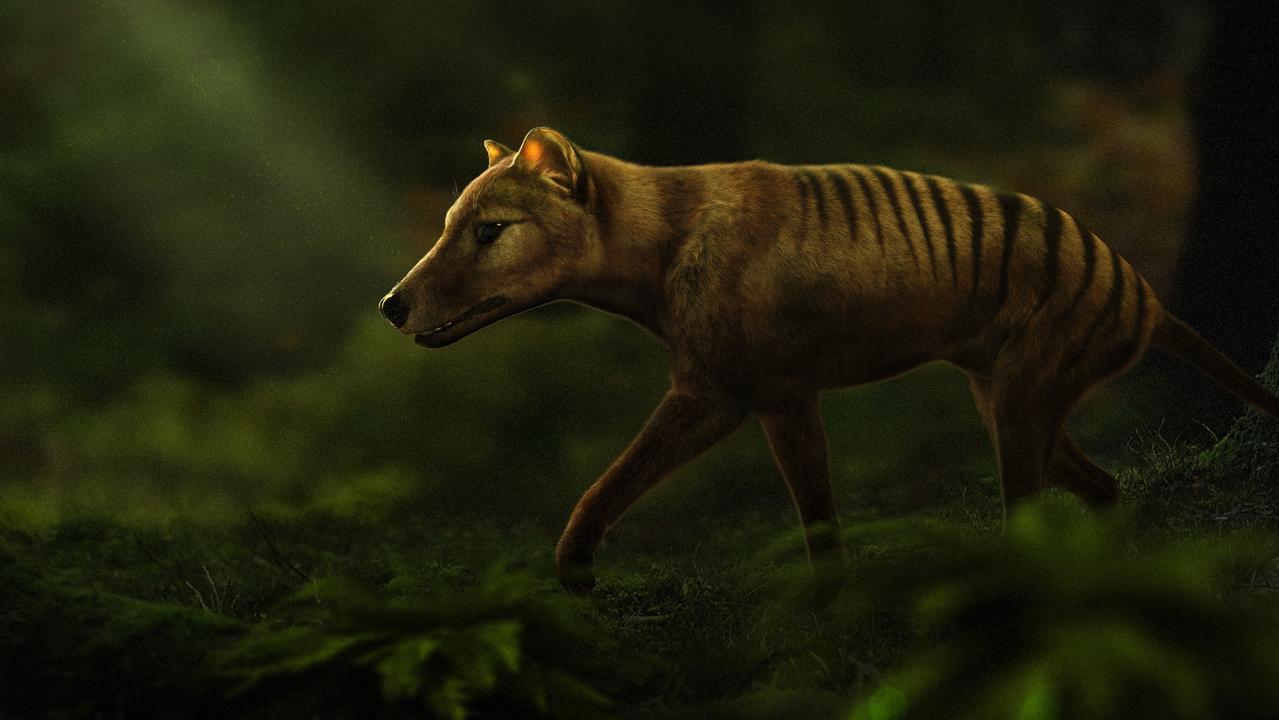 The thylacine once lived in Tasmania. Picture: Colossal
Colossal CEO and co-founder Ben Lamm said they were considering a 5,000 acre reserve in central Tasmania, London Lakes, as a possible home for Tassie Tigers because of the site's diverse ecosystem.
Professor Pask said the process of releasing the animal into the wild would be gradual.
"You would not release the first thylacines that we make," he said.
"You keep them in a confined area, you study very carefully the impacts they're having on the species numbers within those particular numbers and then you progressively release into larger areas, keeping them contained until you're really sure they would have that ultimate positive benefit."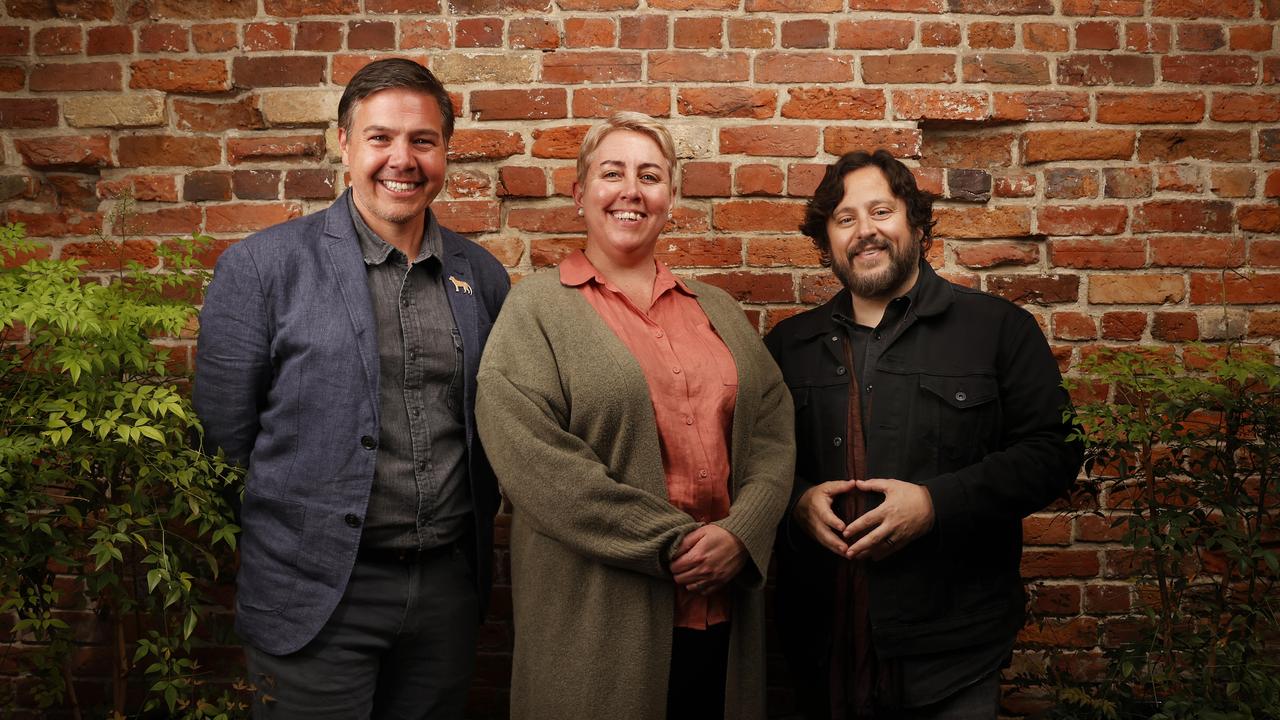 Professor Andrew Pask (left), Derwent Valley Council Mayor Michelle Droucoulis (centre) and CEO of Colossal Biosciences Ben Lamm (right). Picture: Nikki Davis-Jones
The team has been collecting DNA from old thylacine skins and teeth, as well as pups that were preserved in ethanol.
"We've been able to get really good sampling from over 50 specimens," Professor Pask said.
Mr Lamm said that the team had already had success with creating marsupial stem cells.
The team were also developing artificial wombs and were now working on the "gene editing phase".
Mr Lamm said Colossal had raised more than $225 million for its extinction projects to bring back the thylacine, woolly mammoth and dodo.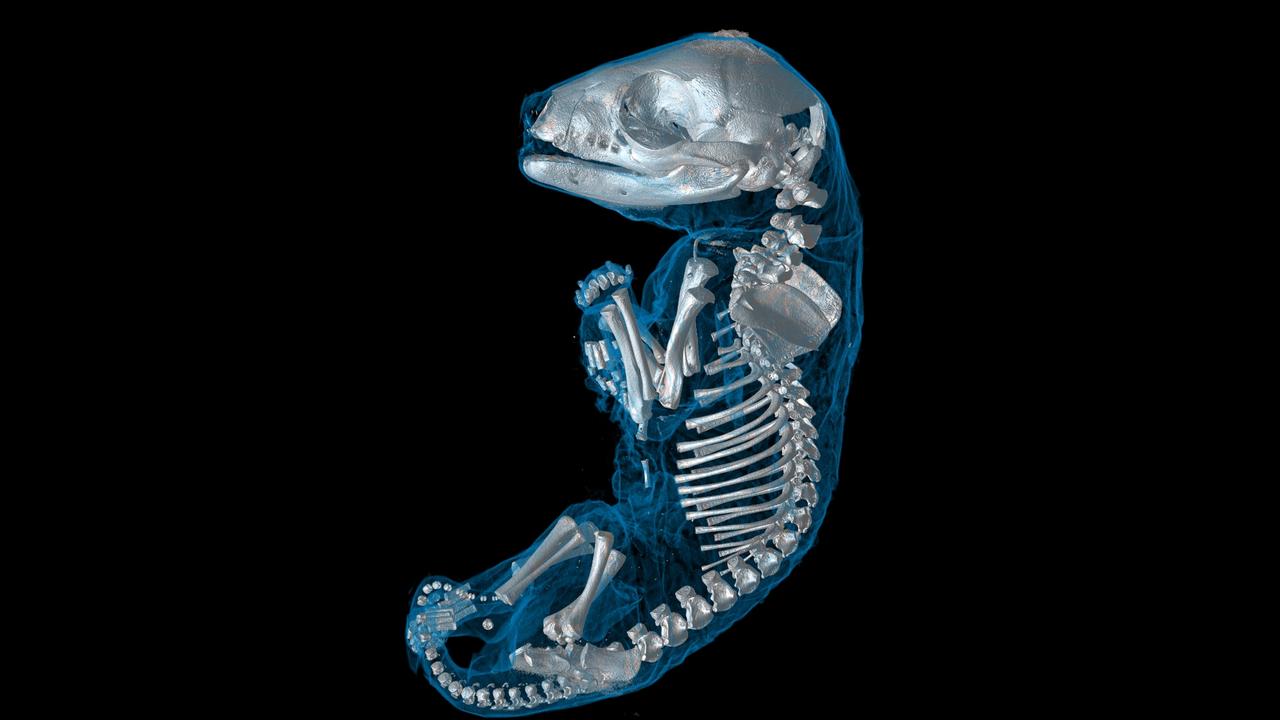 The team of scientists have created computerised models of a thylacine skeleton.
Bringing back the thylacine would likely cost more than $10 million and would be the largest amount of money ever spent on studying the development of a marsupial.
Derwent Valley mayor Michelle Dracoulis said the thylacine had a special place in the minds of many Tasmanians.
"It's something that lives in our imagination, it's something everyone can describe, even though there hasn't been one in living memory," she said.
"It's devastating to think we lost that because of ignorance."
Indigenous advocate Peter Rowe said he believed many in the community would be supportive of the plan.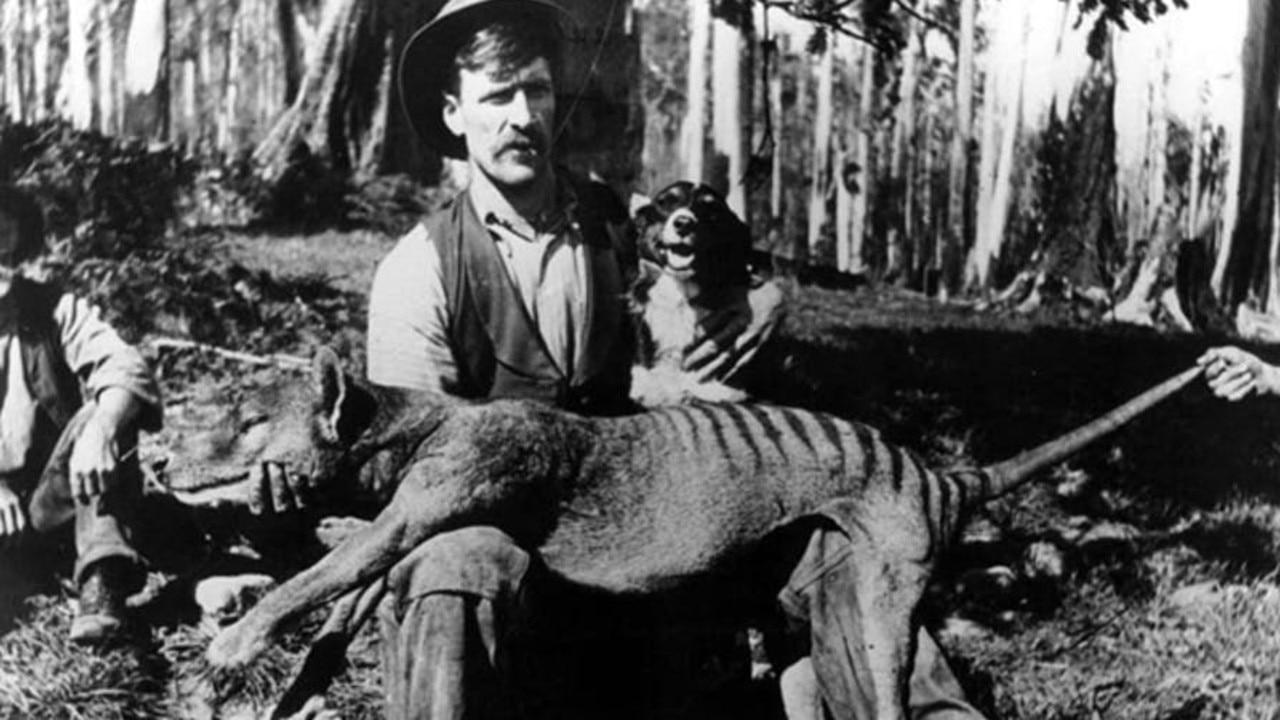 This old photo shows a bushman holding a thylacine that had been hunted.
"It was the apex predator for the Tasmanian environment … losing the thylacine was a devastating impact and now we've got (the) impact of other animals, like cats," he said.
But not everyone is convinced that bringing back the Tassie Tiger would be good for the environment.
Wildlife biologist Nick Mooney said he was sceptical about whether the spawned thylacines would be the same creatures they once were.
"If they're combining genes from different animals, you really don't know what you're going to end up with, it's probably just a freak show," Mr Mooney said.
"We're running a risk here of inventing species."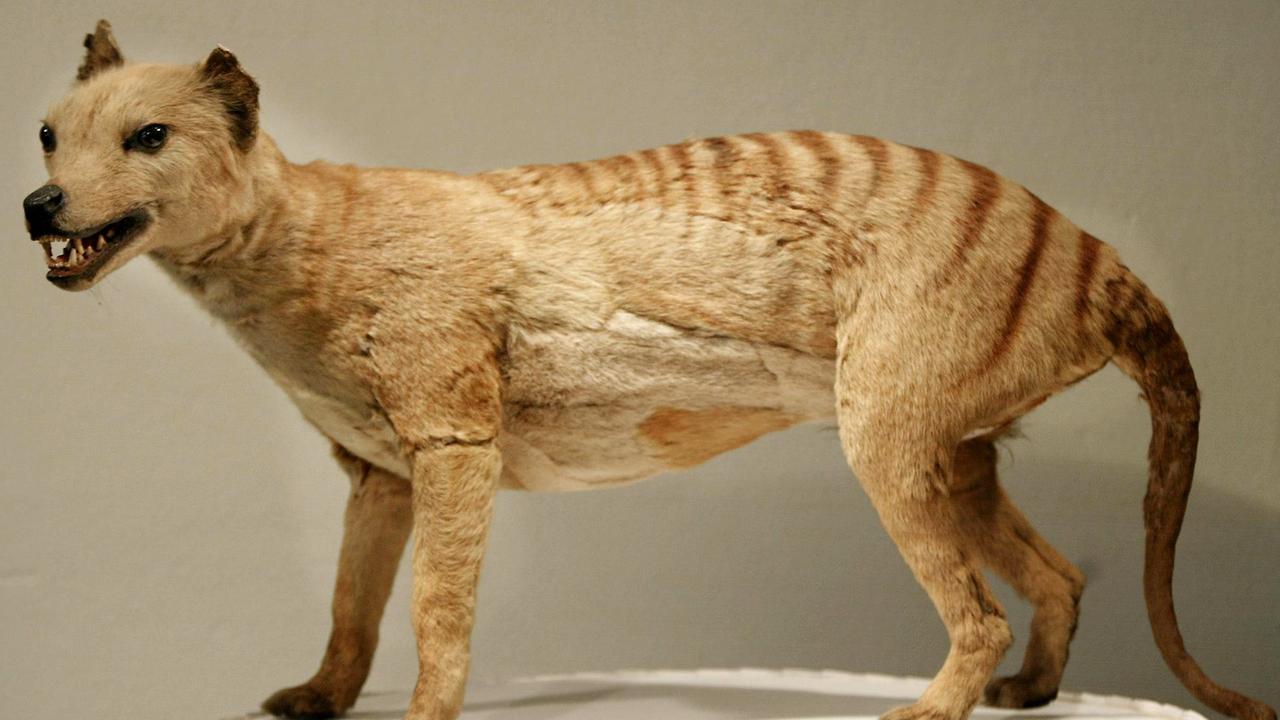 The thylacine on display at the Australian Museum. Picture: AFP Photo / Torsten Blackwood
Mr Mooney said if the program was successful, it would send the wrong message to people.
"I think it's incredibly dangerous to teach people extinction isn't forever," he said.
Many people might stop worrying about nature conservation if they thought you could just bring an animal back from extinction, he said.
He also said it would be unlikely the spawned thylacines would be released into the wild, because they would be considered too valuable and dangerous to be roaming around Tasmania.
"People don't want big carnivores roaming the landscape, you've only got to google what happens with dingoes on the mainland," he said.
"I think there would be a great deal of concern from sheep owners."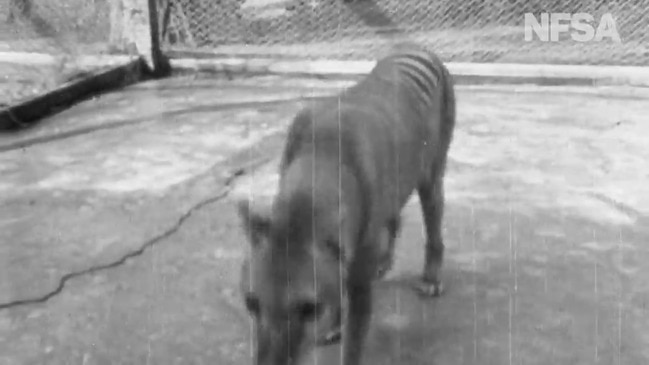 POLL
GLOSSARY
spawn: to create, or breed young
ecosystem: the way different species interact in an environment
confined: kept to a small area
progressively: bit by bit
artificial: man-made
apex predator: a predator at the top of a food chain
carnivores: meat-eating
EXTRA READING
Last Tassie tiger kept in cupboard
Tech exists to resurrect Tassie tiger
Last-known film of not-so-fierce thylacine
QUICK QUIZ
1. How much would it cost to bring back thylacines from extinction?
2. Why does the team of scientists want to bring back thylacines?
3. What other two animals could Colossal help to bring back from extinction?
4. Why does Mr Mooney think spawning thylacines teaches the wrong idea about extinction?
5. Why would sheep owners be concerned if there were thylacines roaming around Tasmania?
LISTEN TO THIS STORY
CLASSROOM ACTIVITIES
1. Dodo fact file
What do you know about dodos? Use your research skills to create a fact file about the dodo. Don't forget to include how and why they became extinct.
Time: allow at least 40 minutes to complete this activity
Curriculum Links: English, Science
2. Extension
'Just because scientists can do something doesn't mean that they should do it.'
Do you agree or disagree with this statement? Use information in the story and your own ideas to write a detailed paragraph that explains your opinion on this question.
Time: allow at least 45 minutes to complete this activity
Curriculum Links: English, Science
VCOP ACTIVITY
To sum it up
After reading the article, use your comprehension skills to summarise in a maximum of three sentences what the article is about.
Think about:
What is the main topic or idea?
What is an important or interesting fact?
Who was involved (people or places)?
Use your VCOP skills to re-read your summary to make sure it is clear, specific and well punctuated.